Tips for Keeping Pests Out of the Greenhouse
The best way to avoid pest problems in a greenhouse is to keep them out to begin with. The list that follows gives many ways to help keep a greenhouse pest free. The more of these that can be integrate into greenhouse gardening practices, the better chance a gardener will have of winning the war against undesirable garden pests.
Start Plants from Seed
If plants are bought at a nursery or a garden center, one can not be assured that the plants are perfectly clean. If one has been getting plants from a reputable producer and has not had problems in the past, it would be a good idea to stick with that grower, even if the prices are higher. Treated seeds are safer for starting your greenhouse plants. Untreated seeds are more likely to carry a seed-borne bacterial or fungal disease.
Repot Plants Outside the Greenhouse
Repotting plants should be done outside of the greenhouse, and any used pots should be cleaned and disinfected with a 10% bleach solution before use. Commercially available soilless mix should be used as the media for seed starting and potting greenhouse plants. This will allow one to avoid introducing insect and microbial pests that often live in soil.
Protect the Work Area
Protect the ground on the floor of the greenhouse with a barrier to keep soil born pests from digging their way in from the outside. Work in the greenhouse first before working in the outside garden. Outside plants should not be kept near the greenhouse door. These plants can be a safe harbor for bugs waiting for a chance to get in the greenhouse.
Hands should always be washed before going into the greenhouse. This is particularly important after working with plants, or produce in the kitchen.
If one has been in close contact with plants, grass or dirt/mud, a change of clothing may be in order before entering the greenhouse. If one has been walking through grass or mud, it is a good idea to remove footwear, before entering your greenhouse. If one will be walking in the woods or a wooded area under trees, or even just walking on dirt paths, try to do it after working in the greenhouse.
Consider possible contamination by visitors to the greenhouse. Visitors should not enter the greenhouse after being in another greenhouse, a garden or an agricultural field.
Clean the Tools
Insects, mites or diseases can be taken into the greenhouse on garden tools that have been used outside. Tools should be thoroughly washed and disinfected with a 10% bleach solution before bringing them in the greenhouse and in between working on separate plants.
Items that have been exposed to plants or produce are a source of contaminants. Used plant shipping boxes and produce shipping boxes may be very useful, but they should never be taken into the greenhouse.
No Pets Allowed
Dogs and cats, that live or spend time outdoors, should never be allowed in the greenhouse.
A Few More Things
Screen air intakes to the greenhouse with a very fine mesh. The screen area should be at least five times the area of the greenhouse air intake, as to not restrict airflow.
Consider if a double door is possible. This is particularly helpful in keeping moths and butterflies out. Moths and butterflies are not generally a problem themselves, but when they lay their eggs on your plants, they will soon hatch caterpillars and start to eat their hosts. On your daily bases remove any of them that are present.
Sticky fly traps can help in early detection of some flying and crawling pests.
Inspect plants as often as possible for visual predators or damage caused by harmful pests, fungus, bacteria or disease.

Different Types of Pest Control Treatments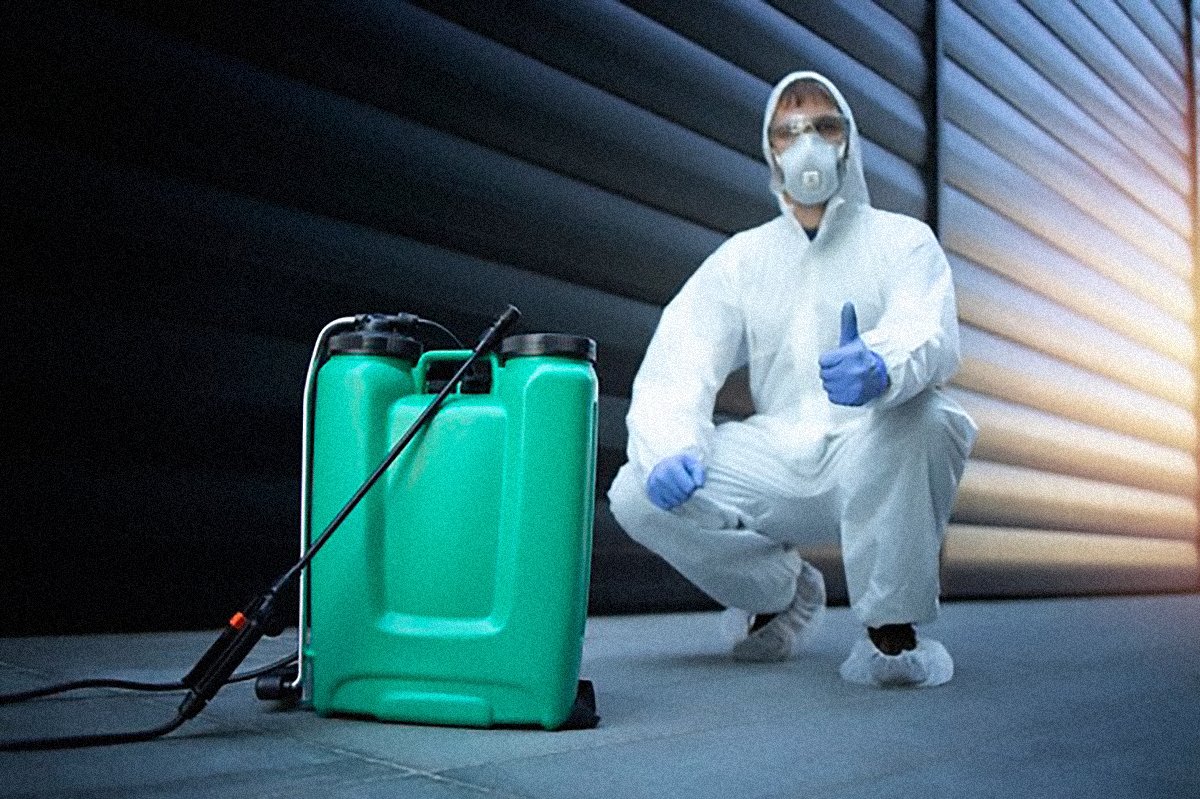 Household pests are commonplace across the USA. Whether we're talking rodents or roaches, ants, and termites, they are everywhere. While some pests are essentially harmless, you still don't want to share a home with them. That's why we're going to be looking at different types of pest control treatments and methods.
If you want to look at an example of a typical pest control company, we believe Majestic Pest Control is a good one. They have some interesting information on their website about how to get rid of many different pests. We've put together some information on how to deal with pests and what methods are suitable. We'll start with something that is often overlooked, and that's knowing what you are dealing with,
Correct Identification
It is important to know what you're up against when dealing with pests in the home, as each different one presents a separate scenario. Rats and mice, for example, will be caught mainly by bait and traps, while roaches are usually only eradicated by chemical methods.
The first thing a professional pest control expert will do is thoroughly examine your property for signs of pests that identify the species involved. They will then trace back to where the creatures are coming from and how they get into the home.
In the case of insects, it is vital to destroy the source to prevent further infestations and kill the creatures in the home. Some pests will not be exterminated. Bees, for example, are vital to the ecosystem. A bee's nest can be dangerous and should not be tackled yourself – the same applies to wasps and hornets – and the expert will remove the nest and the bees to somewhere they can thrive.
So, step one is identification, and the next step is choosing the correct treatment method.
Organic Pest Control
The three main methods of eradicating pests are organic, chemical, and bait and trap. Many people do not like to use chemical pest control methods – more on them in a moment – and indeed, many commercial pesticides that have been removed from the market are now illegal to use. If you have any old pesticides in your shed or garage, please check if they are among the banned substances and ensure they are disposed of safely and correctly.
What do we mean by organic pest control? It's an umbrella term that applies to any non-chemical – or safe chemical – pest control method. For example, Sodium fluoroacetate is a poisonous substance to many household pests and is regularly used in baits for rodents, roaches, and more. It is considered safe as it is biodegradable and causes no harm. Other organic methods include insecticide soaps, safe oil sprays, and even nematode worms targeting pests. Talk to your local pest control experts for more information on organic methods.
Chemical Pest Control
Chemical pesticides – as we have already mentioned – are the last resort. Many have been banned as the residue they leave behind finds its way into the watercourse and the ground. This is dangerous not just to us but to animals and plants. However, your pest control experts will be licensed to use certain chemicals, for example, when getting rid of roaches and other problematic insects.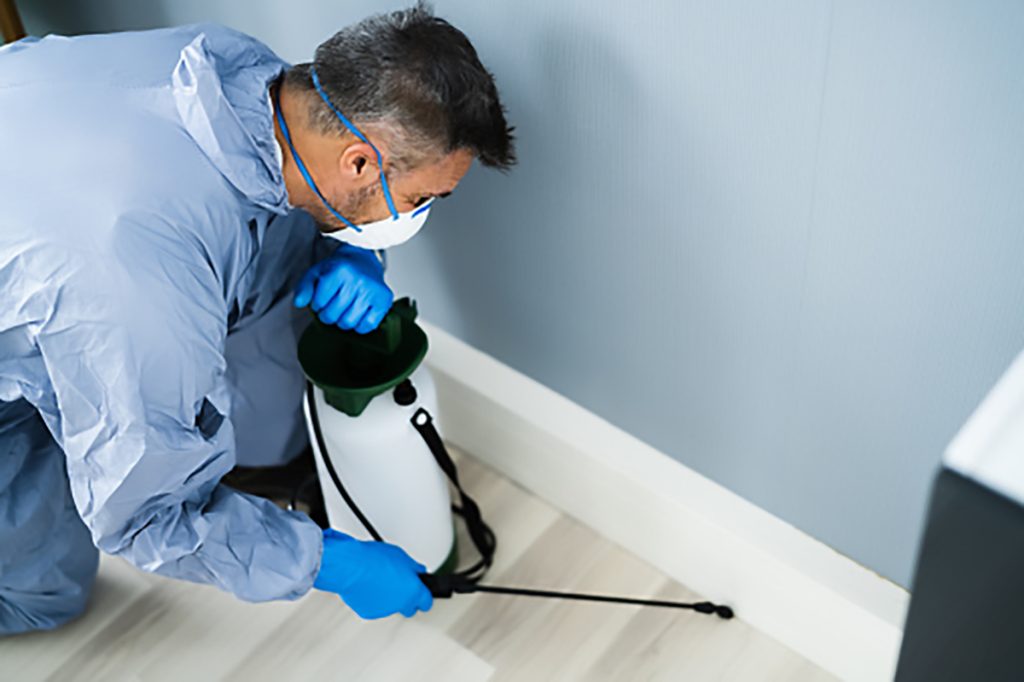 These methods use sprays, bombs, and other devices to eliminate even the most troublesome pests. As they know how to use these products correctly and safely, they will leave your home clean of chemicals and pests. The experts will advise you on how long you, your family, and your pets will need to remain off the premises while the work is carried out and ensure that the home is safe to return to before you do.
If you have an infestation of roaches, ants, or other insects, this may be the only treatment that works. On no account, dig out those old pesticides mentioned earlier as they will be dangerous, and don't try using chemical methods yourself. Always talk to the experts and remain on the safe side.
Baits and Traps
Baits and traps are not just used for mice and rats – and other rodents – but can also be successful for insect pests. Roaches may be caught in a trap and are easily attracted by the right bait. The same applies to ants and termites, each of which can be drawn out from their hiding place by a carefully considered bait.
The knowledge that comes with the services of an expert in pest control cannot be overestimated here. They will carry out their home assessment and know precisely where to place the bait and trap and what bait to use. This method has a high rate of success. The expert will revisit your home regularly to collect the dead pests and monitor progress, and eventually, no more will be caught – they've been eradicated.
Preventative Pest Control
A professional will also be able to assess your house for preventative measures. Some of these are simple. For example, ensuring all food in the house is kept in airtight containers, and none is left out on the side for roaches and mice to enjoy. Also, look for leaking water pipes and other sources of moisture that insects tend to enjoy.
Then there's proofing all entrances – including doors, windows, and air bricks – and filling in cracks and holes in masonry. You will be surprised how small a gap a mouse can squeeze through. There are many preventative measures you can take, and while none are a guarantee, each will help to an extent.
Conclusion
There is a strong likelihood you will experience an infestation of household pests at some point during your life. We recommend an immediate call to your local pest control experts as the best course of action. If you think you have a pest problem, get in touch now and have them assess your home for immediate treatment.