Tips for Keeping Pests Out of the Greenhouse
The best way to avoid pest problems in a greenhouse is to keep them out to begin with. The list that follows gives many ways to help keep a greenhouse pest free. The more of these that can be integrate into greenhouse gardening practices, the better chance a gardener will have of winning the war against undesirable garden pests.
Start Plants from Seed
If plants are bought at a nursery or a garden center, one can not be assured that the plants are perfectly clean. If one has been getting plants from a reputable producer and has not had problems in the past, it would be a good idea to stick with that grower, even if the prices are higher. Treated seeds are safer for starting your greenhouse plants. Untreated seeds are more likely to carry a seed-borne bacterial or fungal disease.
Repot Plants Outside the Greenhouse
Repotting plants should be done outside of the greenhouse, and any used pots should be cleaned and disinfected with a 10% bleach solution before use. Commercially available soilless mix should be used as the media for seed starting and potting greenhouse plants. This will allow one to avoid introducing insect and microbial pests that often live in soil.
Protect the Work Area
Protect the ground on the floor of the greenhouse with a barrier to keep soil born pests from digging their way in from the outside. Work in the greenhouse first before working in the outside garden. Outside plants should not be kept near the greenhouse door. These plants can be a safe harbor for bugs waiting for a chance to get in the greenhouse.
Hands should always be washed before going into the greenhouse. This is particularly important after working with plants, or produce in the kitchen.
If one has been in close contact with plants, grass or dirt/mud, a change of clothing may be in order before entering the greenhouse. If one has been walking through grass or mud, it is a good idea to remove footwear, before entering your greenhouse. If one will be walking in the woods or a wooded area under trees, or even just walking on dirt paths, try to do it after working in the greenhouse.
Consider possible contamination by visitors to the greenhouse. Visitors should not enter the greenhouse after being in another greenhouse, a garden or an agricultural field.
Clean the Tools
Insects, mites or diseases can be taken into the greenhouse on garden tools that have been used outside. Tools should be thoroughly washed and disinfected with a 10% bleach solution before bringing them in the greenhouse and in between working on separate plants.
Items that have been exposed to plants or produce are a source of contaminants. Used plant shipping boxes and produce shipping boxes may be very useful, but they should never be taken into the greenhouse.
No Pets Allowed
Dogs and cats, that live or spend time outdoors, should never be allowed in the greenhouse.
A Few More Things
Screen air intakes to the greenhouse with a very fine mesh. The screen area should be at least five times the area of the greenhouse air intake, as to not restrict airflow.
Consider if a double door is possible. This is particularly helpful in keeping moths and butterflies out. Moths and butterflies are not generally a problem themselves, but when they lay their eggs on your plants, they will soon hatch caterpillars and start to eat their hosts. On your daily bases remove any of them that are present.
Sticky fly traps can help in early detection of some flying and crawling pests.
Inspect plants as often as possible for visual predators or damage caused by harmful pests, fungus, bacteria or disease.

8 Best Pest Control Advice When Buying a New Property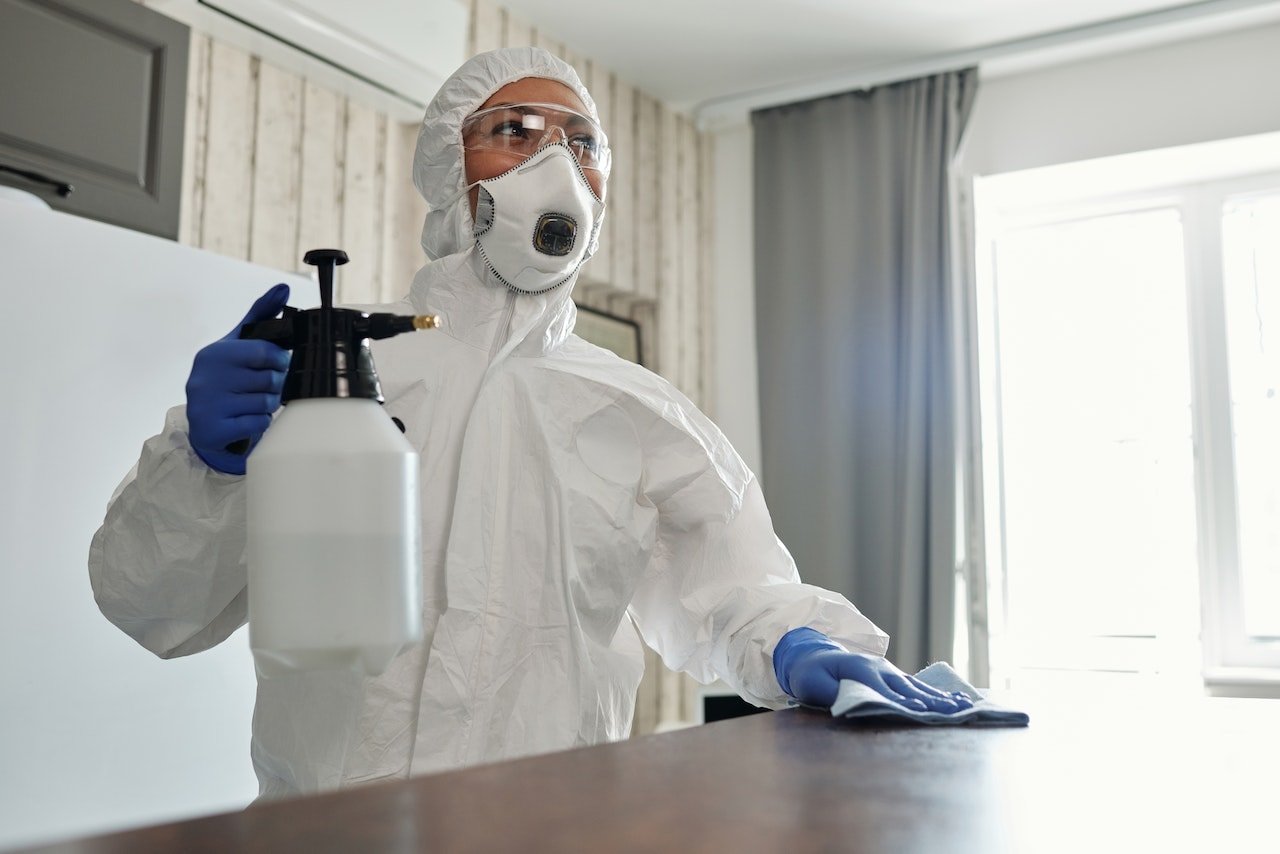 When buying a new property, it is important to consider the issue of pest control. Pests such as rodents, termites, ants, and cockroaches can cause significant damage to your property and be a source of discomfort and health risks. To help you ensure that your new property is free of pests, here are 8 best pest control advice to consider:
Give the property a thorough inspection

Before buying a property, it is crucial to conduct a thorough inspection to identify any existing pest problems. Hire pest experts, like rat control services from Toronto, to inspect the property and provide you with a report.

This report should identify any existing pest infestations, the severity of the infestations, and recommended treatment options. Armed with this information, you can make an informed decision about whether to proceed with the purchase or negotiate a better price to cover the cost of pest control.
Check the building's history of pest control

Find out if the property has a history of pest control measures. If pest control was conducted in the past, it is important to determine the effectiveness of these measures and whether they were successful in eradicating pests.

Knowing the history of pest control can help you identify any recurring pest problems that may require ongoing treatment. You can ask your real estate agent from Ajax to provide the history of the property for you.
Inspect the surrounding area

The surrounding area can have a significant impact on the likelihood of pest infestations. For example, if the property is near a garbage dump or a stagnant body of water, it may attract pests such as rats, cockroaches, and mosquitoes.

Inspect the surrounding area for any potential pest hotspots and take steps to mitigate the risks, such as clearing bushes and debris, covering garbage bins, and draining stagnant water. You can hire pest control experts from Collingwood to thoroughly inspect the property for you.
Seal up any entry points

Pests can gain access to your property through small cracks, gaps, and holes. Inspect the property for any entry points that pests may use to enter your home and seal them up.

This includes sealing gaps around doors and windows, repairing cracks in walls, and covering vents and chimneys.
Keep the property clean and clutter-free

Pests thrive in dirty and cluttered environments. To reduce the risk of pest infestations, keep the property clean and clutter-free.

This includes regularly cleaning surfaces, vacuuming floors, and clearing clutter from cupboards and shelves. To avoid attracting pests, store food in airtight containers and regularly dispose of garbage.
Install pest control devices

Installing pest control devices can help prevent and detect pest infestations. For example, installing fly screens on windows and doors can prevent flies and mosquitoes from entering the property.

Installing rodent traps and bait stations can help control rodent infestations while installing termite bait stations can help detect termite activity.
Use pest control treatments

If pests are identified during the inspection, it is important to use effective pest control treatments to eradicate them. This may include using insecticides, baits, and traps. It is important to use these treatments safely and according to the manufacturer's instructions.
Regularly inspect and maintain the property

Regularly inspecting and maintaining the property can help prevent and detect pest infestations. This includes checking for signs of pest activity, such as droppings and damage to property, and taking appropriate action if pests are detected.

Regular maintenance, such as repairing leaks and cracks in walls, can also help prevent pests from gaining access to the property.
It is crucial to prioritize pest control when buying a property. Identifying and addressing any existing pest problems early on can save you from costly repairs and potential health risks down the line.

Taking the necessary steps to prevent pest infestations will help ensure that your home remains pest-free. When buying a property, be sure to consider pest control as a crucial aspect of the purchase process. Remember, early prevention is important to maintaining a safe and healthy living environment.