How to Kill Vegetable Garden Pests with Ease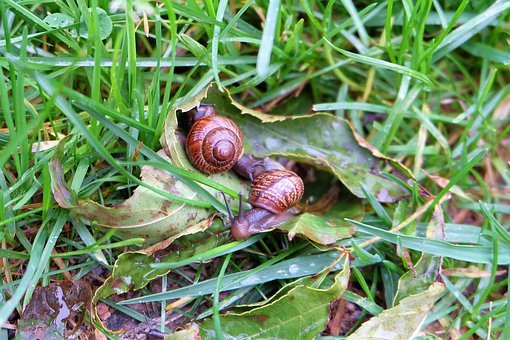 When it comes to harvesting the vegetables from your garden, you don't want to find out they've been destroyed by insects or pests. Luckily, it's quite simple to kill any pests that may be damaging your crops.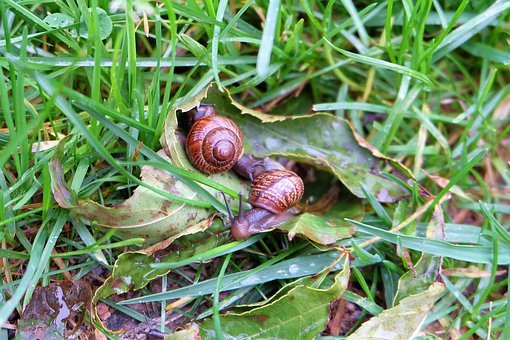 Both slugs and snails are commonly found in gardens, but unfortunately, these pests are notorious for damaging crops. Not only do they feed on crops, but they also only come out at night, making it tricky to kill them during the day. Slugs and snails also lay many eggs, which can lay dormant for several years before they hatch.
If you're struggling with a slug and snail infestation, try a beer bath. Simply place small vats of beer around your garden. Slugs and snails are drawn to the yeast in beer. However, once they try to drink this yeasty beverage, they will fall in and drown.
Perhaps one of the most destructive insects, aphids love to drink the sap out of any plant in your vegetable garden. They even spread diseases. If you notice signs of an aphid outbreak, then you should make an organic insecticide out of dish soap.
Simply mix a few tablespoons of organic dish soap with a quart of water. Add a couple drops of orange or lemon essential oil. Spray this concoction directly onto your plants, making sure to fully saturate the leaves. This dish soap insecticide is also effective at killing other vegetable garden pests, including mites, mealybugs, and whiteflies.
The cabbage root fly is known for destroying vegetables by damaging the roots. These pests lay their eggs at the base of plants. When the eggs hatch, the maggots burrow deep down to the roots, where they feast. This can quickly kill your vegetable garden.
If you notice damage to the roots of your crops or you find maggots on the roots, you can quickly remedy the situation by placing a cabbage collar around the base of your plants. This will prevent any newly hatched maggots from reaching the roots.
Rodents, including mice, rabbits, moles, and squirrels, are always looking for their next meal. However, you don't want them feeding on your vegetable garden. Spraying a mixture of soap, chili powder, and garlic onto your vegetables is one of the best ways to deter these pests. It even works to repel beetles, slugs, leafhoppers, and borers. This mixture will also keep your family pets out of your garden without harming them.
It doesn't take very much effort to keep your vegetable garden healthy and free of insects and other pests. Natural and organic products are often all that's needed to deter or kill these unwanted visitors.
Be proactive all year long to ensure your vegetable garden thrives and kill garden pests organically.

8 Tips On Finding The Best Pest Controller For Your Home
Choosing The Right Pest Control Team
One of the most difficult aspects of dealing with pests is figuring out how many there are and what they've done to your house. Fortunately, pest control experts like Pro Pest Control Sydney https://www.propestcontrolsydney.com.au can take care of everything for you. From identifying the type of pest you have to recommending the best pest control plan to solve the issue.
When it comes to finding the best pest controller for your home, it's important to do your research. Different companies offer different services, and you'll want to find one that can meet your specific needs. Here are eight tips on searching the best pest controller for your home.
1. See If They Do Inspections Or Consultations
Some pest control companies offer a free consultation and inspection to help determine the best course of action. It might be worth taking advantage of this free service. The professionals will be able to walk inside, and let you know if the pest problem was caught early or has simply been festering for a while.
2. Look For Pest Control That Is Environmentally Friendly
By looking for pest control that's environmentally friendly, you'll be doing your part in making the earth a better place. Along with being safe and effective on pests. Synthetic pesticides are harmful to children and pests who are likely to ingest these toxic chemicals. However, the environmentally friendly pesticides are not made with toxins. Thus, they are 100% safe for all members of the family.
3. Seek out Licensed Operators
Most pest control companies will gladly show you, their license. This is to prove that only licensed and properly trained professionals are working in your home. They should also display the labels for any pesticides they intend to use in your home, as well as other pertinent information. Visit Environmental Protection Agency to learn more about pest licenses and permits.
4. Ask For Referrals and Look For Reviews
One of the best ways to find a great pest control business is by asking others for referrals. If you want more assurance that your chosen company will live up their end of agreement, ask them if they have any online reviews or testimonials from past clients who used their service before.
5. Make Sure They Are Budget Friendly
The last thing you want is a pest control service that will break the bank. Make sure they are within your budget. Take advantage of consultations and inspections before committing to one company. This is to avoid being stuck with an overpriced bill when something goes wrong later on. Plus, don't be afraid to shop around and find the best option.
6. Ensure They Can Handle Your Pests
Experience is key when it comes to ensuring that your home's pests are taken care of. Some companies focus on several types, while others handle just one type. Make sure you know which ones can solve what's bothering you before hiring them because if not then there could be more problems down the line. Always look at their level of expertise and if they know how to best handle any pest issues.
7. Make Sure They Can Work With You
If you own a commercial business, the times when you can have your business treated for bugs will most likely be different than if you have a residential problem. Most commercial pest controllers will be able to work around your schedule and perform treatments when your business is not open or serving customers.
8. Look For A Proven Track Record
You want to make sure you find a pest controller with an established track record of success. It's easy for inexperienced people or new businesses set up shop in today's market, but they might not be able handle the job properly and your home could suffer as well. How do I know if a company has been around for long? There are many ways, but one of the most straightforward is looking at their reviews. After all there's nothing worse than hiring someone who can't deliver on what they promised! Plus, when you're in such an important position as deciding between two companies with similar services it pays off to be safe rather than sorry.
By following these simple tips, you can be sure to find the best pest controller for your home. And with pests under control, you can rest easy knowing that your family and pets are safe from harm.