Natural Pest Control for the Garden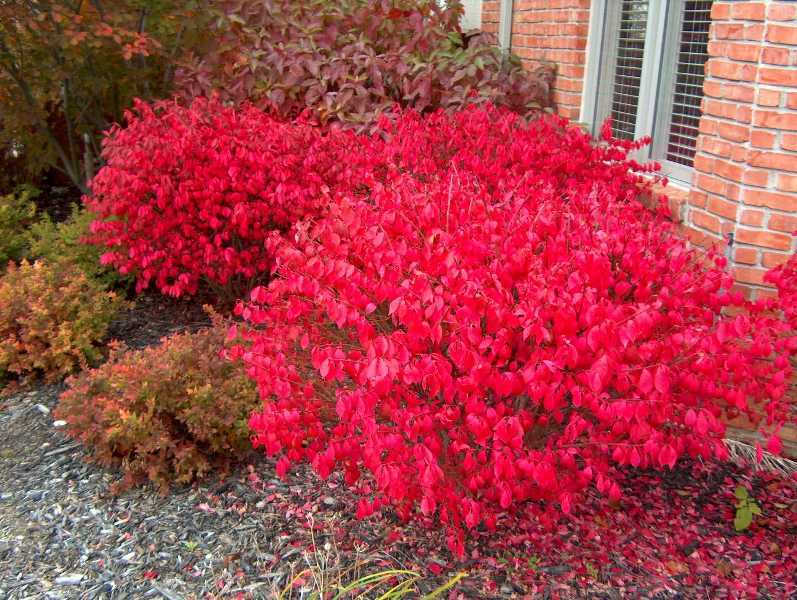 You may think that organic pesticides are safe to apply on plants just because of the word "organic." Growing the plants listed below will help attract beneficial insects that feed on the marauding pests that damage plants. Attracting beneficial insects to destroy harmful insects is a traditional method followed in Integrated Pest Management and sustainable agriculture. Dr. Geoff Zehnder, Professor of entomology at Clemson University, that to attract good insects you have to make your garden attractive to them.
Pollinators, Predators and Parasites
Pollinators
Pollinators like honeybees pollinate flowers which in turn will increase the productivity of crops like apples and zucchini.
Predators
Predators like ladybugs and hoverflies munch on troublesome pests.
Parasites
Parasites use pests to feed their young ones.
The 3 "P's" feed on either pests or pollen in your garden or farm. If you learn to identify these pests, it will be easier to understand how they work and avoid reduce the need to use herbicides.
Regular use of chemical or biological pesticides can have an impact on plants as by affecting the texture of the soil or potentially polluting water sources. Attracting beneficial insects to safeguard plants from harmful pests is safer for the environment and encourages biodiversity and plant pollination. Farmscaping is a strategy of growing plants designed to attract beneficial insects. The general rule is to designate 5-10% of the growing area to plants that provide an attractive habitat for beneficial insects.
Plants that Attract Beneficial Insects
Lupinus Succulentus
Common Names
Hollow leaf annual Lupine, Arroyo lupine, succulent lupine
The upper portion of the plant is fleshy, and the stem bears sweet-smelling flowers. It is easy to grow and is quite adaptable to all the climatic conditions. Avoid over-watering as it can cause mildew disease on the leaves.
Stenaria nigricans var. Nigricans
Common Names
Diamond Flowers, Narrowleaf bluets, Baby's breath, Bluets, Fine-leaf bluets, Rubiaceae
These delicate and slender plants grow to 20 inches in height and produce diamond shaped flowers. The flowers are either pink or white and turn black when they become dry.
Gilia tricolor
Common Names
Bird's-eye gilia or Birds eyes
Gilia has a musky fragrance that grows a foot tall and has divided leaves and attractive flowers. Their flowers are either light blue or violet.
Eschscholzia californica
Common Names
California poppy, California gold poppy
These plants are easy to grow and drought resistant. Their blooming period is usually from March to May with colors of the flower ranging from orange to yellow.
Achillea millefolium
Common Names
Common yarrow, Western Yarrow, Yarrow, Milfoil
These flowers grow up to 3inches in height and have branches only on the top.
Euonymus atropurpureus
Common Names
Bning Bush, Eastern Wahoo, Burning Bush, Wahoo, Waahoo, Whahoo, Spindle tree
These shrubs can develop into small trees that grow up to 20-25 feet tall.
Beneficial Insects
Lacewings
Larvae of lacewings voraciously feed on aphids, mealybugs, scale, thrips and mites. Adults require pollen, nectar, honeydew, and water to survive. They are usually brown or green and have delicate transparent wings.
Ladybugs
Ladybugs are yellowish orange or red and have black spots all over them. Both the adults and larvae feed on a variety of insects such as aphids, scale, thrips, whiteflies, spider mites, mealybugs and other soft-bodied insects.
Wasps
Wasps mostly look like tiny flying ants. They lay eggs in the bodies of insects such as aphids, thrips and Mexican bean beetle larvae. When the eggs hatch they feed off the fluids of the host. These insects are attracted to the nectar of small flowers.
Predatory Bugs
Predatory bugs look like squash bugs that have sharp backs and are large eyes. They feed on leaf beetle larvae, caterpillars and other insects.
Ground Beetles
Ground beetles are black and shiny bugs that are found primarily under mulch and are active during night time. They attack snails, slugs and other soft-bodied insects. These beetles grow slowly compared to other insects and can as long as three years.
Hover Flies
Hover flies look similar to bees but they do not sting. They mostly feed on aphids, mealybugs and other small insects.
Angela Thomas works with nycitypestcontrol.com. NYCity is a leader in new and innovative methods to control insect and rodent infestations in an environmentally friendly manner.
Want more information? Try these articles:
Attracting Beneficial Insects to Your Garden
Helpful Insects for Your Garden
Natural Pest Control for Greenhouses and Indoor Gardens
Pest Control Using Predatory Insects
Preventing, Identifying and Treating Common Greenhouse Pest Insects

Backyard Landscape Design: 4 Important Things to Consider
Wanting your exteriors to look exquisite, it is only natural that you will also focus on the surroundings of your house. After all, a beautiful, well-maintained backyard will only enhance the charm of your property, and it can be the perfect place to spend your leisure time surrounded by nature. That is why so many people are devoted and spend so much time improving their gardens.
Whether you are designing a backyard from scratch for a new property or you want to get your outdoor space ready for spring, your project will need to plan carefully for each element. Unfortunately, it might not be the easiest process, and you have to consider things like the site, your needs, form, theme, plants, and the time it will take for your garden to grow.
Your goal is to create an aesthetically pleasing and functional space. To ensure that your backyard satisfies your needs, here are some things you should consider in your design. Check them out!
Understand Your Site
One thing you should always do is to consider the size of your property because it can greatly affect the layout and design of your backyard. If you are not quite familiar with the lay of your land, you can easily arrange a meeting with a professional. To have a great design, you need to take into account things like drainage, sunlight exposure, moisture level, and soil pH. Also, do not forget to think about potential hazards like nearby structures prone to storm damage.
Know Your User's Needs
Your backyard will be an extension of your home, and it needs to be functional as well. That is why you need to know how you will use it and how much time you will spend there. It can help you decide on the type of plants and materials that you should use in your design.
For example, if you want a place for relaxation, then you should think about adding comfortable seating arrangements and maybe even a fire pit. If you want a space for entertaining guests, then you might want to add a barbeque area or a swimming pool. Think about the types of activities you will conduct in your garden, such as gardening or cooking, and give yourself enough privacy so that you can enjoy your time without worrying about being disturbed by people passing by or peering from behind the windows.
For kids, a playground might be the ideal element. You can build them a treehouse or an obstacle course, or just make sure that they have their own section of the garden where they can play without worrying too much about breaking things or getting hurt.
Choose Your Theme
When it comes to designing your backyard, you need to create coherency between all the elements. That is why it is best to start from the overall concept first before deciding on the details, such as the color scheme and plants.
You don't have to stick with one theme, but having a specific style in mind for your landscape design will help you decide what materials to use for your project, as well as how to arrange everything. There are several design elements that you can use when creating a landscape for your property, including:
Garden Design Elements
There are plenty of elements you can use to enhance your backyard, such as hardscapes, water features, lighting, walls, and fences. With proper planning, these elements will create a more functional space and will enhance the visual appeal of your garden. For example, installing fences or walls between different sections of your property will not only improve the appearance of your garden but can also offer privacy and security.
Color Scheme
You can also choose certain colors that will reflect the mood you want to achieve in your garden. For example, earth tones can give you a natural look, while vibrant colors can make your space feel alive and playful. Specifically, look at things like foliage plants that are available in different shades of green that you can incorporate into your design.
Plant Selection
You can find tons of plants that you can use in your garden, such as grasses and flowering plants. These elements are essential in improving the aesthetics of your property while also providing other benefits. You can plant trees that provide cool shade during hot summer days or citrus plants that will help attract wildlife to your garden.
Functional Components
You can incorporate elements or structures that will serve a purpose in your garden, such as raised beds for gardening or a gazebo for seating. Make sure to choose materials that are easy to care for, and that can withstand harsh weather conditions. To make the most out of your backyard, you should consider having a nice pavement that links specific areas.
Take Time Frame Into Account
You should also think about how long it will take for your garden to grow and mature. If you want an instant result, then you can choose plants that require little to no maintenance. Some plants will need more time to grow to a considerable size, and you should ensure that they have enough space as overcrowded plants might not grow or produce as well. You can also incorporate some elements like pots or trellises for climbing plants that can instantly add color to your garden.
In Conclusion
Designing your backyard landscape can be fun and exciting, but it can also be a challenge. That is why you need to plan ahead and know what you want before you start doing anything else. Review your site, know your needs and wants, choose a theme, and determine when you can work on your project. You will then be able to create a garden that you will love and that will enhance the appeal of your home.