Natural Pest Control for the Garden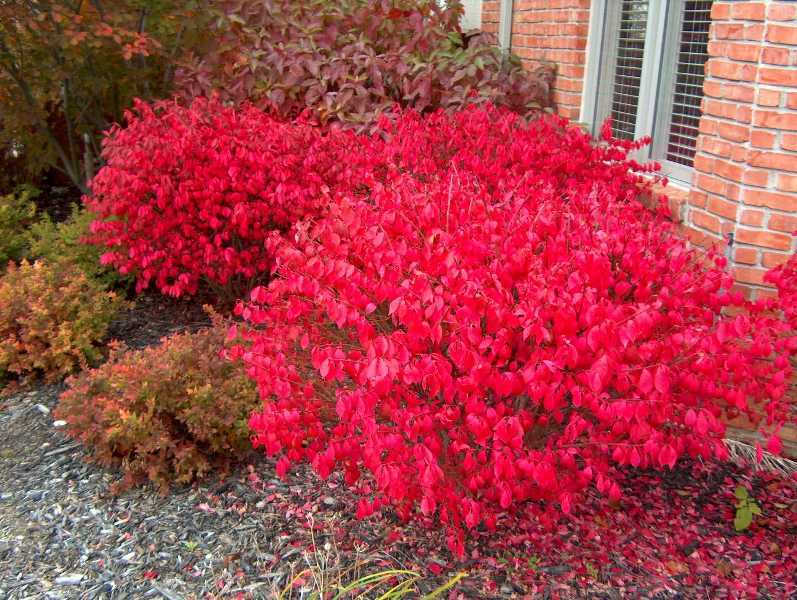 You may think that organic pesticides are safe to apply on plants just because of the word "organic." Growing the plants listed below will help attract beneficial insects that feed on the marauding pests that damage plants. Attracting beneficial insects to destroy harmful insects is a traditional method followed in Integrated Pest Management and sustainable agriculture. Dr. Geoff Zehnder, Professor of entomology at Clemson University, that to attract good insects you have to make your garden attractive to them.
Pollinators, Predators and Parasites
Pollinators
Pollinators like honeybees pollinate flowers which in turn will increase the productivity of crops like apples and zucchini.
Predators
Predators like ladybugs and hoverflies munch on troublesome pests.
Parasites
Parasites use pests to feed their young ones.
The 3 "P's" feed on either pests or pollen in your garden or farm. If you learn to identify these pests, it will be easier to understand how they work and avoid reduce the need to use herbicides.
Regular use of chemical or biological pesticides can have an impact on plants as by affecting the texture of the soil or potentially polluting water sources. Attracting beneficial insects to safeguard plants from harmful pests is safer for the environment and encourages biodiversity and plant pollination. Farmscaping is a strategy of growing plants designed to attract beneficial insects. The general rule is to designate 5-10% of the growing area to plants that provide an attractive habitat for beneficial insects.
Plants that Attract Beneficial Insects
Lupinus Succulentus
Common Names
Hollow leaf annual Lupine, Arroyo lupine, succulent lupine
The upper portion of the plant is fleshy, and the stem bears sweet-smelling flowers. It is easy to grow and is quite adaptable to all the climatic conditions. Avoid over-watering as it can cause mildew disease on the leaves.
Stenaria nigricans var. Nigricans
Common Names
Diamond Flowers, Narrowleaf bluets, Baby's breath, Bluets, Fine-leaf bluets, Rubiaceae
These delicate and slender plants grow to 20 inches in height and produce diamond shaped flowers. The flowers are either pink or white and turn black when they become dry.
Gilia tricolor
Common Names
Bird's-eye gilia or Birds eyes
Gilia has a musky fragrance that grows a foot tall and has divided leaves and attractive flowers. Their flowers are either light blue or violet.
Eschscholzia californica
Common Names
California poppy, California gold poppy
These plants are easy to grow and drought resistant. Their blooming period is usually from March to May with colors of the flower ranging from orange to yellow.
Achillea millefolium
Common Names
Common yarrow, Western Yarrow, Yarrow, Milfoil
These flowers grow up to 3inches in height and have branches only on the top.
Euonymus atropurpureus
Common Names
Bning Bush, Eastern Wahoo, Burning Bush, Wahoo, Waahoo, Whahoo, Spindle tree
These shrubs can develop into small trees that grow up to 20-25 feet tall.
Beneficial Insects
Lacewings
Larvae of lacewings voraciously feed on aphids, mealybugs, scale, thrips and mites. Adults require pollen, nectar, honeydew, and water to survive. They are usually brown or green and have delicate transparent wings.
Ladybugs
Ladybugs are yellowish orange or red and have black spots all over them. Both the adults and larvae feed on a variety of insects such as aphids, scale, thrips, whiteflies, spider mites, mealybugs and other soft-bodied insects.
Wasps
Wasps mostly look like tiny flying ants. They lay eggs in the bodies of insects such as aphids, thrips and Mexican bean beetle larvae. When the eggs hatch they feed off the fluids of the host. These insects are attracted to the nectar of small flowers.
Predatory Bugs
Predatory bugs look like squash bugs that have sharp backs and are large eyes. They feed on leaf beetle larvae, caterpillars and other insects.
Ground Beetles
Ground beetles are black and shiny bugs that are found primarily under mulch and are active during night time. They attack snails, slugs and other soft-bodied insects. These beetles grow slowly compared to other insects and can as long as three years.
Hover Flies
Hover flies look similar to bees but they do not sting. They mostly feed on aphids, mealybugs and other small insects.
Angela Thomas works with nycitypestcontrol.com. NYCity is a leader in new and innovative methods to control insect and rodent infestations in an environmentally friendly manner.
Want more information? Try these articles:
Attracting Beneficial Insects to Your Garden
Helpful Insects for Your Garden
Natural Pest Control for Greenhouses and Indoor Gardens
Pest Control Using Predatory Insects
Preventing, Identifying and Treating Common Greenhouse Pest Insects

Red Maeng Da Vs. Red Bali Kratom: What's The Difference?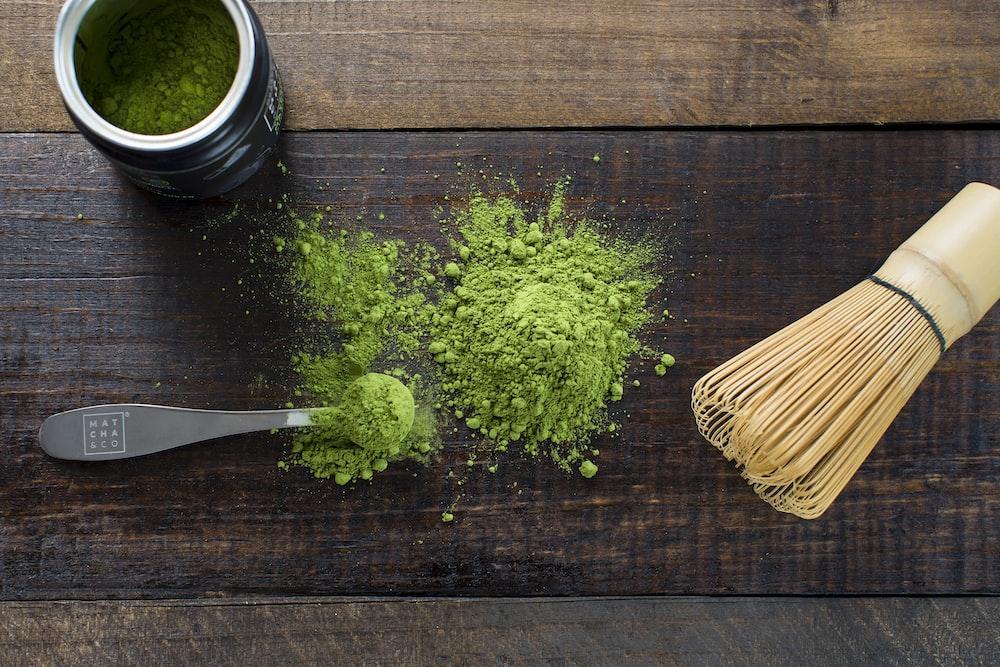 If you're interested in trying kratom, you may have seen Red Vein Maeng Da and Red Vein Bali Kratom. Both red kratom strain are popular among the world's users, but what's the difference between them?
This article will compare red maeng da vs red bali kratom, including its effects, dosage, and more. Both of these red strains are very popular and have many similarities. Though there are similarities between both strains, they do have some differences.
Keep reading to learn more about the red Maeng da and the red Bali strain, and find out which one is right for you!
Red Maeng Da Kratom Strains
Red Maeng Da Kratom strains are among the most popular strains of kratom. They are known for their high levels of alkaloids, which gives them their distinctive red color. They are also known for their powerful effects.
Red Maeng Da kratom strains are typically grown in the rainforests of Indonesia. The name "Maeng Da" actually means "pimp grade" in Thai, which is ideal given the strain's reputation for being one of the strongest kratom strains.
These strains can be found in various forms, including powder, capsules, and leaves. The most popular way to take Red Maeng Da kratom is in capsule form, allowing for more precise dosage.
It is also popular for making kratom tea, as the leaves can be steeped in hot water to make tea.
As a result, some kratom fans feel that the name Maeng Da implies excellent quality and potency. If you're one among the many kratom users looking for high quality red kratom strains or good quality kratom products, Red Maeng Da might be the way to go.
But it is essential to consult a medical professional before taking prescription medication or being affected by a serious medical condition, as it sometimes tends to have the opposite effect.
Red Bali Strains
When it comes to taking red Bali kratoms, there are some facts that you should know. Red vein strains are obtained from a method called grafting.
It is a process in which two different red vein plants are mixed to get the result of a combined characteristic.
Red Bali is one of kratom's most famous red strains. Not only is it popular, but it is also one of the high-potency strains.
Many believe that red Bali is the most muscular strain of kratom as it might help relieve pain and physical discomfort. If you're looking for a potent pain reliever, kratom experience, or mood enhancement, red Bali is the way to go.
Comparing Red Maeng Da Vs. Red Bali Kratom?
Red Maeng Da vs. Bali kratoms – They are two different essential kratom strains of the same plant.
Both strains are sold as dietary supplements and are widely used for their purported relaxing effects.
While their organic compounds share some similarities, there are also some crucial differences between these two strains.
Dosage
Their universal doses are the first comparison of red Maeng da vs. red Bali kratom. For red Maeng Da, the recommended dose is between 2-4 grams, while for red Bali, the recommended dose is between 3-5 grams. Red Bali can be quite sedating, causing you to feel tired in higher doses (5+ grams).
Color Of Veins
The following comparison between red Maeng da vs. red Bali kratoms is the color of their veins.
Red Maeng da has red veins, and red Bali has green veins. The different colors indicate different alkaloid profiles. Red Maeng da typically has a higher concentration of mitragynine, while red Bali has a higher concentration of 7-hydroxymitragynine.
Red Maeng da is more stimulating, while red Bali is more sedating. Red Maeng da is more energizing and is better for daytime use. Red Bali is better for nighttime use because it can help you relax and fall asleep.
The color of kratom veins is just one of the many factors that determine its effects. Other factors include the strain, the region it's from, the quality, and how it's prepared.
Red Kratom Strain: Mature Leaves Available
On the other hand, Red kratom is said to be the most sedating of all kratom vein colors. They're also famous for providing Chronic Pain relief and relaxation.
Green Maeng Da Vein: Middle Years Leaves
Next, Green kratom is said to be in the middle of the White and Red kratom strain. They're also famous for providing a balance of both Sedation and Stimulation.
Efficacy
Both red Maeng Da and Bali kratom are effective in providing pain relief, but red Maeng Da is more potent and has longer-lasting pain-relieving effects.
User Experience
Some kratom enthusiasts prefer red Maeng Da for its relaxing effect, while others find red Bali to be more mood-boosting. Ultimately, it comes down to personal preference.
When comparing both kratoms, it is clear that both kratoms have their unique benefits.
Red Maeng Da is more potent and has a longer-lasting effect, while red Bali is more relaxing. Ultimately, the decision of which strain to take comes from personal preferences.
Origin
Red Maeng Da originates from Thailand and gets its name from a water bug called "Maeng" Conversely, red Bali kratoms come from Indonesia.
The difference in origin can affect the user experience as each kratom can offer different benefits. For example, Red Maeng Da is more energized, while Red Bali is more relaxed.
Alkaloids
Mitragynine and 7-hydroxy mitragynine, which bind the opioid receptors, are two essential alkaloids in kratom.
Red Bali kratoms and Red Maeng Da kratom include a variety of alkaloids, including these two in particular.
Other alkaloids are also present. You will discover that the alkaloids provided by each strain will vary from one another.
Location
Red Maeng Da is domestically grown in Thailand, while red Bali is grown on the Indonesian island. Red Maeng da can be found in some countries, but you have to look for the legality in places like San Diego, Rhode Island, Sarasota county, and union county.
Daytime Energy Levels
Red Maeng Da vs. Red Bali Kratom – These kratom strains come from the same family of trees, the Mitragyna Speciosa.
The difference between the two strains lies in their potency and effects. Maeng Da is widely considered the most potent strain of kratom, while Red Bali is known for its relaxing effect.
Potency
While kratom is still in the process of getting approved by the FDA as a dietary supplement, many medical professionals believe in its potential as a supplemental dietary product.
Compared to Red vein Bali, Red Maeng Da appears to be less potent but more balanced. Red Maeng Da is often used as a pain reliever, while Red Bali is commonly used to alleviate discomfort and enhance mood.
Popularity
Red Bali is one of the most popular kratoms because it boosts mood and provides relaxation. Red Maeng Da is also a popular strain, but it is more well-known for its potent effects.
Which One Should You Try?
There is no definitive answer related to it. It ultimately comes down to personal preference. Some people prefer red maeng da for its potent effects, while others find red bali more relaxing.
Try out both strains to see which one works. Red Maeng Da and Red Bali kratom are two of the most popular strains of kratom.
Both kratoms offer a variety of benefits, including relief from pain, increased energy levels, and improved mood. Red Maeng Da is more potent, while red Bali is more relaxing.
Final Thoughts
While red Maeng Da is more potent, red Bali is more relaxing. Ultimately, the decision of which strain to take comes from one's experience of using it. It is essential to start with a low dose and increase it gradually to avoid side effects.