5 Benefits of Bonsai Trees for Your Body and Soul
Bonsai are one of the most beautiful and versatile plants, and they are very loved for it. We love keeping them in our homes, and we feel so proud when we successfully grow one.
They are not the easiest plant to grow, and so many people find themselves looking up how to grow a bonsai tree from a seed, but you can get bonsai plants already partially grown. 
Looking after a bonsai is interesting, and its interest is increasing. It is cute, but these Bonsai trees are so cute as well, this makes them so popular in people's homes. But, they are more than just cute plants.
Bonsai trees do have benefits for your soul and your body. This is part of why they are so popular, because even though they are not that easy to grow, they benefit us enough to keep us wanting to grow them. 
With this in mind, let's look at the top 5 benefits of growing a Bonsai tree for you.
#1. Bonsai Trees Are Good For Your Health
Bonsai trees have a number of benefits for your health that will make you feel better and improve your overall well being.
Here are some of the health benefits.
Bonsai trees purify the air. Having plants indoors is a good idea in general, their presence in your home reduces pollutants in the air, and purifies the air inside your home. However, note that some species of bonsai will do this better than others do.
Indoor plants, such as Bonsai will help to reduce your blood pressure, and lower any feelings of emotional stress. After a hard day at work, 1-1 time with your plant can totally refresh you emotionally.
Plants help to improve your well-being overall, they can improve your attitude, activity, stress levels and so on, just by being around you.
Plants also increase in home humidity. This means that having some plants in your bedroom can reduce the likelihood of you getting a sore throat, a cough, and even dry skin. Plants naturally increase humidity in any space.
#2. Bonsai Trees Help You With Patience
Having a Bonsai tree means you need to honor your long-term goal of growing it. Bonsai take a long time to grow in comparison to most houseplants. So, growing a Bonsai teaches you to be patient.
You are looking after the future by caring for the present, you achieve long term goals through careful maintenance on the daily. You will also honor cycles that tend to come with long-term goals as well.
#3. They Can Spark Off Your Creativity
Bonsai can also help spiritual benefits with your creative personality. As you care for the plant with proper techniques you can make your bonsai grow however you want. You are only limited by yourself.
Being adaptable and creative can help you to achieve whatever effect you desire from the plant, meaning you may have to learn new things, try out new techniques. You build cages, try rope training, or prune structurally.
Your tree is a living being, it will grow as it wants in the end, but the real challenge you face is your flexibility, and the tree will test this in you.
#4. Having Plants In Your Life Makes You More Self Aware
When we are taking care of plants we become more self aware. It is not unlike meditation or yoga, as it can help us to cultivate a better understanding of how we react internally to the world around us.
If you notice an oversized leaf, wilting branches, dry soil and so on, how you react to this will teach you how you react to challenges in your everyday life. Do you get annoyed, frustrated, angry, start blaming yourself, or self loathing.
Having a plant like this in your life helps you reflect on yourself and ask those 'why' questions that are not always so pleasant.
#5. They Make You Compassionate
Bonsai can live a very long time, and if you care for it properly, it may even outlive you. Tending to a tree like this reminds us that everything needs love and care, even when it does not look pretty.
Even as our tree sheds their leaves, or their branches need removing, it reminds us that new beautiful things will come from it. As you care for and love your tree as it goes through its cycles, you will become a compassionate ally. It can teach you acceptance in all forms.

5 Tips to Growing Top Shelf Marijuana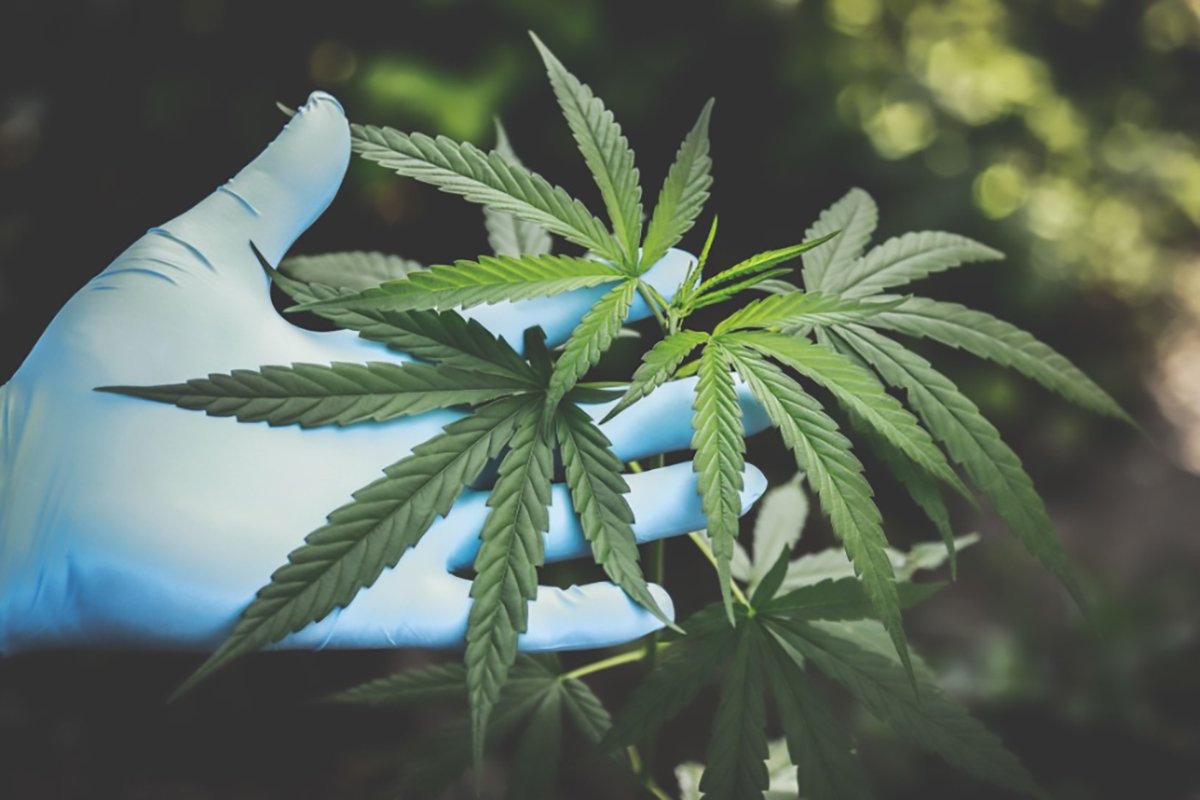 Successfully growing topshelf marijuana is quite a challenging task – especially if you are a beginner. It requires plenty of experience, knowledge and most importantly, patience. While it may seem daunting at first, it's actually not as hard as you think. To help you grow the absolute best weed, we'll be outlining the top five growing practices responsible for cultivating high quality craft cannabis.
High Quality Genetics and Starting Material
Strain genetics are the foundation of any successful crop. In order to grow top shelf buds, you'll need to start off with top shelf seeds. In my experience, it is best to do some research considering all cannabis strains possess their own attributes which can give insight on potency levels, taste and CBD levels. By selecting strains that have been bred for quality and potency, you'll give yourself the best chance for a successful harvest. Genetics are also important for selecting the correct grow method. Some strains are better suited for indoor growing, while others do better outdoors. By selecting the right genetics, you'll set yourself up for success from the start.
Soil Quality
Similar to genetics, the quality of soil you utilize during cultivation plays a crucial role in your plants growth. Soil quality is extremely important when growing cannabis, as it directly affects the quality and yield of the buds. Poor quality soil can stunt a cannabis plant's growth, leading to smaller yields and lower quality buds. Conversely, high quality soil will help a cannabis plant grow healthy and robust, yielding larger, more potent buds.
One way to ensure that your soil is high quality is to mix in organic matter. This could include compost, manure, or worm castings. These organic materials help to improve the structure and fertility of the soil, while also providing essential nutrients for the cannabis plant. Additionally, using a soil mix specifically designed for cannabis will help ensure that your plants are getting all the nutrients they need. A well-fed cannabis plant will produce large, resinous buds that are packed with THC and other cannabinoids. By using high quality soil and incorporating organic matter into it, you can give your plants the best chance at producing top-quality buds.
Properly Dry & Cure Your Buds
When it finally comes time to harvest your precious buds, a thorough drying procedure followed by properly curing your buds can go a long way. These two final steps can greatly influence characteristics such as taste and aroma which ultimately have the ability to separate mediocre cannabis from craft bud. Drying is typically done in 60-70 degrees fahrenheit room with 45-55% humidity. As for curing, place your dried cannabis buds in airtight containers for at least 2-3 weeks to flush themselves of chemicals and prevent the formation of mold.
pH Levels
When growing top shelf weed, it is important to regularly check the pH levels of the soil or growing medium. An ideal pH level for cannabis is 5.5 – 6.5, as this provides the best environment for the plant to grow and thrive. If the pH level is too high or too low, it can cause problems for the plant, such as nutrient lockout and wilting. For instance, as pH levels rise above 7.5, the cannabis plant will be unable to process fundamental nutrients such as copper, iron and zinc. By keeping a close eye on the pH levels and making adjustments as needed, you can help ensure that your cannabis plants grow healthy and robust.
Air Quality
The quality of air is critical when growing high quality weed. Poor air quality can cause problems such as mold, mildew and pests. All of these can damage and/or kill plants. Good air quality, on the other hand, helps to ensure healthy, robust plants. Ventilation is essential for providing fresh air and removing stale air. Humidity should be kept at the correct level of 60% to avoid problems with mold and mildew.
Final Thoughts
By following these five tips, you can make the process of growing craft cannabis a little bit easier and less stressful. Just remember to always use high quality seeds and soils, take your time to properly dry and cure the buds, and routinely monitor the air quality and ph levels in your grow room. With a little bit of effort, you will be on your way to harvesting some top-quality buds from your own garden!