Which Rose Is Best for Your Garden?
If there is a traditional garden flower among the millions of species it must be the rose. Officially 'Rosa', they come in an abundance of exciting colors and also in many different types and formations of blooms. Roses are beautiful, whatever type you choose, and many are fragrant too. But are they easy to grow? And what are the different types of roses you can buy for your garden?
In the article that follows we look at what to choose in a rose, where best to plant them for maximum effect, and what you need to do in terms of maintenance. Let's start by looking at some different types of roses.
What Types of Roses are There?
Roses come in a wide variety of types. For example, there are some roses where the blossoms look like Pentas, which are very popular with US gardeners. These are some of the various types of rose you could put in your garden:
English Roses are the most prevalent type and come in a vast array of colours. These are the hardiest form of rose and the original English garden rose.
Climbing Roses are often called vines but are not, they are simply roses that like to spread out more than the regular type.
Groundcover roses are fast growing shrubs with a less grand flower than other types and are useful for filling spaces.
Hybrid tea roses have been developed as garden roses with many large and colourful buds but are often affected by diseases so are avoided by some growers.
Rambling roses are another form of climber and a vigorous one. This traditional type of rose is found in formal English gardens.
Tea roses are the original form of rose from China that were first brought to the west by explorers. Just about every type of rose arises from this beautiful variety.,
Miniature roses are as described and are often grown in pots on patios; hence they are referred to as a patio rose. Very pretty, easy to grow and hardy.
These are a few of the types of roses you can find in your garden and garden stores across the USA, so are they easy to grow? Let's have a look in more detail about growing roses.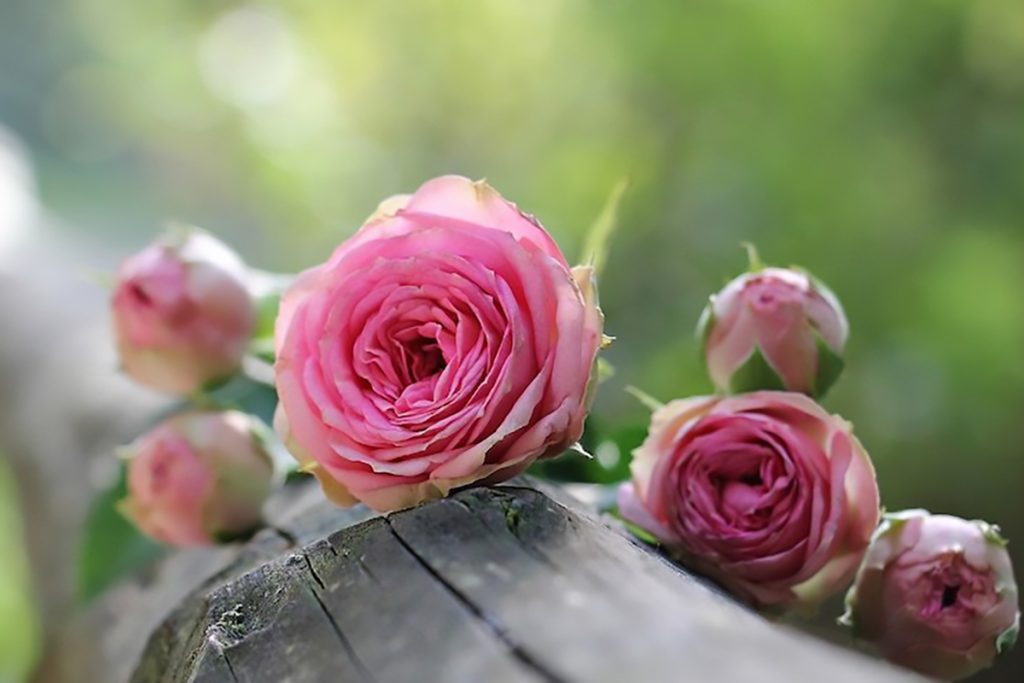 Are Roses Easy to Grow?
In general, roses are easy to grow and many types are in fact surprisingly hardy. However, it's best to know that roses will struggle in dry soil or ground that is waterlogged, so need to be kept at just the right level of moisture. Furthermore, when planted in the shade they will not flower as abundantly as when in a spot with access to light. Roses love sunlight and will reward you with bloom after bloom during the summer season. Look for colors such as deep reds, bright orange, pinks, and whites and you'll be able to put together a collection of roses that will be the pride of your neighborhood. Finally, a bit about tending for roses.
Tending for Roses
As we have said most types of roses are beautiful and hardy plants that will grow practically anywhere. You will need to wear gloves when pruning a rose – it should be cut back to encourage growth at the season's end – as they do feature sharp thorns. Also, cut away dead flowers to bring about replacement blooms throughout the season. Apart from keeping the ground in which the plant grows regularly watered – but not overwatered – that's just about all the maintenance needed, so check out the roses that take your fancy and give your garden more color.

5 Tips to Growing Top Shelf Marijuana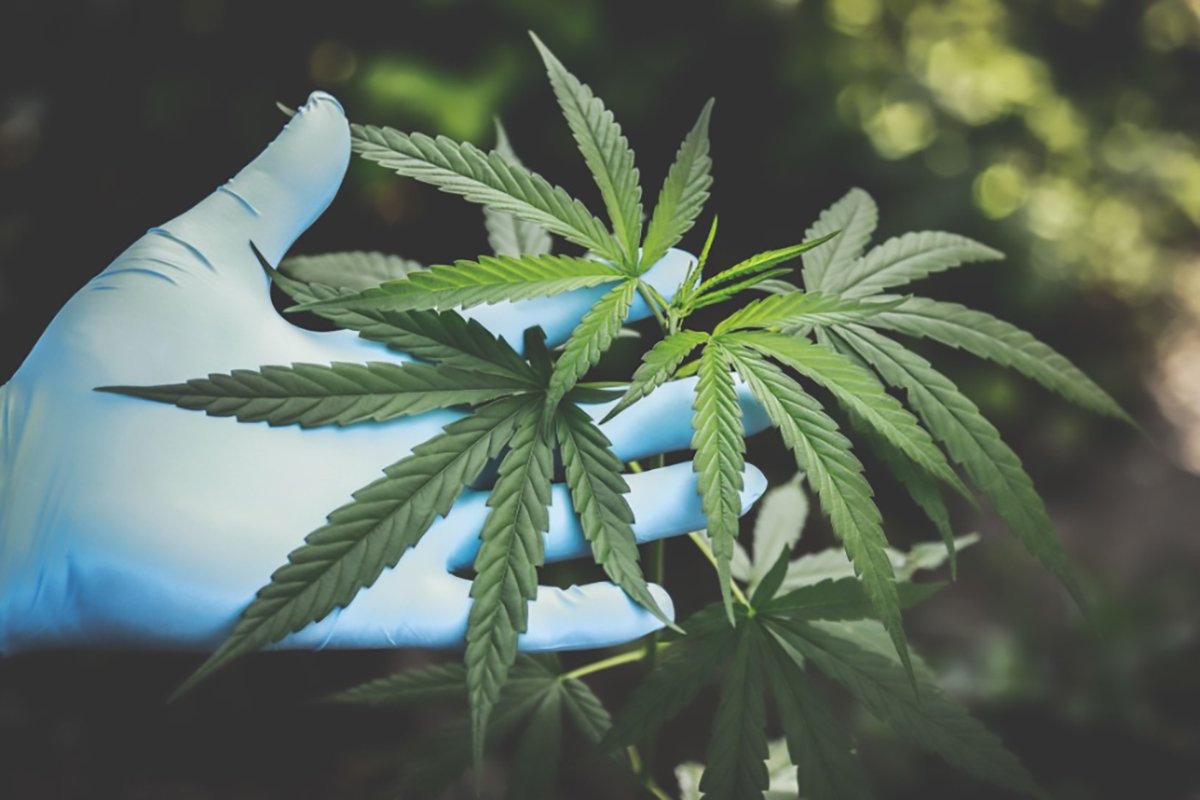 Successfully growing topshelf marijuana is quite a challenging task – especially if you are a beginner. It requires plenty of experience, knowledge and most importantly, patience. While it may seem daunting at first, it's actually not as hard as you think. To help you grow the absolute best weed, we'll be outlining the top five growing practices responsible for cultivating high quality craft cannabis.
High Quality Genetics and Starting Material
Strain genetics are the foundation of any successful crop. In order to grow top shelf buds, you'll need to start off with top shelf seeds. In my experience, it is best to do some research considering all cannabis strains possess their own attributes which can give insight on potency levels, taste and CBD levels. By selecting strains that have been bred for quality and potency, you'll give yourself the best chance for a successful harvest. Genetics are also important for selecting the correct grow method. Some strains are better suited for indoor growing, while others do better outdoors. By selecting the right genetics, you'll set yourself up for success from the start.
Soil Quality
Similar to genetics, the quality of soil you utilize during cultivation plays a crucial role in your plants growth. Soil quality is extremely important when growing cannabis, as it directly affects the quality and yield of the buds. Poor quality soil can stunt a cannabis plant's growth, leading to smaller yields and lower quality buds. Conversely, high quality soil will help a cannabis plant grow healthy and robust, yielding larger, more potent buds.
One way to ensure that your soil is high quality is to mix in organic matter. This could include compost, manure, or worm castings. These organic materials help to improve the structure and fertility of the soil, while also providing essential nutrients for the cannabis plant. Additionally, using a soil mix specifically designed for cannabis will help ensure that your plants are getting all the nutrients they need. A well-fed cannabis plant will produce large, resinous buds that are packed with THC and other cannabinoids. By using high quality soil and incorporating organic matter into it, you can give your plants the best chance at producing top-quality buds.
Properly Dry & Cure Your Buds
When it finally comes time to harvest your precious buds, a thorough drying procedure followed by properly curing your buds can go a long way. These two final steps can greatly influence characteristics such as taste and aroma which ultimately have the ability to separate mediocre cannabis from craft bud. Drying is typically done in 60-70 degrees fahrenheit room with 45-55% humidity. As for curing, place your dried cannabis buds in airtight containers for at least 2-3 weeks to flush themselves of chemicals and prevent the formation of mold.
pH Levels
When growing top shelf weed, it is important to regularly check the pH levels of the soil or growing medium. An ideal pH level for cannabis is 5.5 – 6.5, as this provides the best environment for the plant to grow and thrive. If the pH level is too high or too low, it can cause problems for the plant, such as nutrient lockout and wilting. For instance, as pH levels rise above 7.5, the cannabis plant will be unable to process fundamental nutrients such as copper, iron and zinc. By keeping a close eye on the pH levels and making adjustments as needed, you can help ensure that your cannabis plants grow healthy and robust.
Air Quality
The quality of air is critical when growing high quality weed. Poor air quality can cause problems such as mold, mildew and pests. All of these can damage and/or kill plants. Good air quality, on the other hand, helps to ensure healthy, robust plants. Ventilation is essential for providing fresh air and removing stale air. Humidity should be kept at the correct level of 60% to avoid problems with mold and mildew.
Final Thoughts
By following these five tips, you can make the process of growing craft cannabis a little bit easier and less stressful. Just remember to always use high quality seeds and soils, take your time to properly dry and cure the buds, and routinely monitor the air quality and ph levels in your grow room. With a little bit of effort, you will be on your way to harvesting some top-quality buds from your own garden!