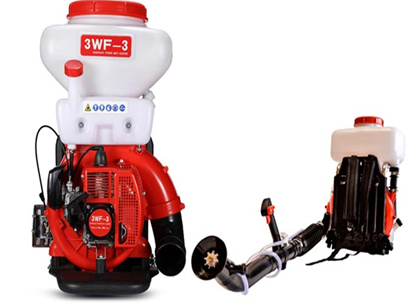 Nasty mosquitos can be one of the problems in a home. When they sting its itchy and may cause diseases. The foggers are handy in ridding them. They create a fog when the insecticide solution is sprinkled. The fog is able to penetrate into the depth of grass, trees and bushes making them the best alternative. Here are foggers worth trying; –
Burgess 1443 40-ounces Outdoor Propane Insect Fogger
This propane fogger is a reliable product. It is a thermal fogger making it suitable for outdoor use. It is effective in killing even in damp and marshy regions. It holds up to 40 Oz and uses the insecticide without wastage. The fog does not damage trees or shrubs when droplets fall on them.
Tri Jet ULV Non-Thermal Flogger
The fogger is easy to set up and use and operates using electricity. Though it has not become very popular the few customers have expresses satisfaction in its effectiveness. The fogger can be used for both indoors and outdoors purposes. It is effective in getting rid of mosquitoes, molds, spiders, roaches and bugs. It sprays 4000 sq. ft of territory and has a tank volume of 1 gallon, the approximate insecticide needed for 1000 sq feet is 1 quart of the insecticide. The fogger sprinkles up to thirty feet. After spraying the fog covers the area to up to 25 to 30 mins. One defect is that it is expensive.
Bonide420 Fog-Rx Propane Insect Fogger
This propane powered fogger is effective in getting rid of mosquitoes and midges. It is easy to operate and fast acting giving up to 4 days of mosquito-free time. However, it requires safety measures as the flogging fluid can shoot flames mosquito foggers.
Burgess 960 40 oz. Outdoor Electric Insect Flogger
It the successor of burgess 1443 however it uses electricity instead of propane. Very effective for outdoor use. A compatible insecticide is recommended for use. Treatment may last 3 to 5 hours or longer offering protection by vaporizing the insecticide killing mosquitos and other biting insects. Dissatisfaction by the users has been expressed, stating that it does not have any effect on the number of mosquitos.
BEAMNOVA Mist Duster Blower Spray Gasoline Powered Mosquito Powered Cold-Fogger Backpack Sprayer
Its engine operates using petrol. Not only can it be used as a fogger but also can also be used in pest control. It can also be used with both liquids and dust. Users feedback is positive, it is highly recommended for its speed and works without any mechanical issues. However, it is expensive and assembly manuals, to others, may not be so helpful.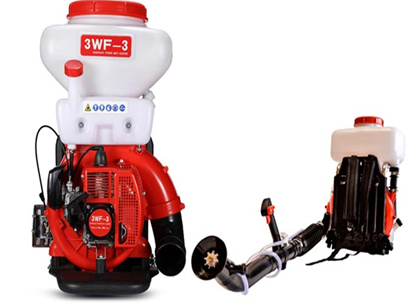 Aerosol fogger
Are simple and easy to use. There are very effective outdoors and kills mosquitos on contact when sprayed effectively.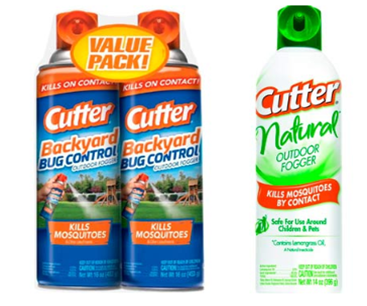 Black Flag 190255 fogging insecticide works with a variety of foggers such as black flag, burgess, and repel thermal fogger. When sprayed it kills the mosquitos and offer protection few hours up to 3 days. It's well for use.
Hope the information above helps!

Why Are Mosquitoes So Dangerous?
You might be surprised to hear that mosquitoes are the deadliest animal in the world. Yes, you read that right! Those pesky flies cause over 725,000 deaths every year, most of which are due to malaria.
Most of us know to avoid mosquitoes wherever possible, and it's common knowledge that they carry a parasite called malaria. However, these pesky flies can carry much more than a single parasite. They also transmit viral diseases, including Zika, West Nile, yellow fever, and dengue.
In countries where mosquitoes are prevalent, it's not uncommon to enter a home and see insect repellents or mosquito fogging systems, especially during summer where bugs seem to be everywhere. Many people also invest in professional mosquito fogging services to keep their homes pest-free.
Let's take a closer look at what happens when a mosquito bites you and how these pesky flies can transmit diseases to humans.
What Happens When a Mosquito Bites You?
Learning about how mosquitoes transmit diseases can make it easier for you to keep yourself and your loved ones safe.
There are three different types of mosquitoes (Anopheles, Aedes, and Culex) that exist across the world, and each one carries different diseases. It's only female mosquitoes that bite humans and such blood because they need this blood to supply nutrients for their eggs so that they can propagate.
A female mosquito can sense when a human is nearby by detecting the infrared (heat) waves that we emit from our skin as warm blood moves through our arteries and veins. They can also pick up on unique human scents.
When a mosquito punctures your skin with two tubes, one of which draws blood and the other of which injects an enzyme into your blood. This enzyme contains anti-coagulant proteins that prevent your blood from clotting, so they can enjoy a continuous flow of blood into their tube until they're full.
The anti-coagulant proteins that a female mosquito injects into your skin can cause a small allergic reaction that leads to an itchy, red bite.
How Do Mosquitoes Spread Diseases?
It's not just a raised, itchy bump that mosquitoes leave after they bite you; they might also infect you with a parasite or virus.
You can never be sure whether a mosquito is infected when it bites you, which is why it's essential that you protect yourself from them as much as possible.
When an infected female mosquito injects its anti-coagulant proteins into your bloodstream through its saliva, it can also deposit parasites or viral particles. Inside your body, the parasite or virus can multiply and grow and may cause serious side effects or even death.
The most common diseases that a mosquito transmits include:
Chikungunya
Dengue Fever
Malaria
West Nile Virus
Yellow Fever
Zika Virus
In the United States, West Nile Virus is the most common virus spread by mosquitoes.
How Do You Stop a Mosquito Bite from Itching?
Usually, mosquito bites don't require any treatment, and they will resolve by themselves after a few weeks. However, if you're experiencing excessive itching, swelling around the bite, or additional symptoms, like ongoing headaches, you'll need to take action.
It's best to avoid itching the bite as much as possible to prevent breaking the skin and risking infection. You might benefit from applying topical creams, which you can get from your healthcare provider, to soothe the swollen area around the bite.
Keep the bite area clean by washing it with soap and warm water each day. You might also want to cover it with a plaster or bandage to reduce the risk of infection and stop you from scratching the area.
Some of the recommended treatments for mosquito bites include:
Aloe vera
Antihistamines
Chamomile tea
Honey
Hydrocortisone
Oatmeal
How to Protect Yourself From Mosquitoes and Mosquito-Borne Diseases
Taking the right steps to prevent yourself from getting bitten by mosquitoes will reduce your risk of nasty bites and potential diseases. Here are some great things that you can do to protect yourself from those pesky flies:
Avoid traveling to areas of the world where mosquitoes are prevalent (usually countries around the equator where the weather is humid)
Keep your skin covered up as much as possible
Wear thick clothing so mosquitoes can't bite through it
Surround yourself with protective netting when sleeping
Use protective screens over doors and windows
Invest in a mosquito fogger to rid your garden of these pests
Avoid going outside during dusk and dawn when mosquitoes are out in full force