Conventional Pesticides Versus Minimum Risk Pesticides
A pesticide is any substance or mixture of substances intended for preventing, destroying, repelling, or mitigating any pest and will make claims of this on the label and advertising. Any substance falling within this definition of a pesticide must be registered by the Environmental Protection Agency (EPA) before it can be legally sold or distributed in the United States. Section 25(b) of the Federal Insecticide, Fungicide, and Rodenticide Act (FIFRA) has determined a Minimum Risk Pesticide does not require EPA registration because it poses little to no risk to human health or the environment. Individual states may still require registration of minimum risk pesticides.
Even the most careful indoor gardeners can suffer from insect and disease problems with their plants. Minimum risk pesticides are made from natural ingredients that have proven over time to defend against insects and disease, making them an effective option for prevention and control that is also non-toxic to humans. Minimum risk pesticides are generally a solution of botanical oils from herbs such as clove, thyme and rosemary. They work on contact by smothering and dehydrating insects and disease spores while providing a barrier preventing pest establishment.
Things to Consider When Selecting a Minimum Risk Pesticide
Safety and Use
It is important to remember that these products are still pesticides and though their ingredients are naturally occurring, it does not mean all of them are suitable for consumption. Not all minimum risk pesticides are allowed for use on food crops. EPA regulations are very specific on which products are allowed and which are not. A product label should clearly list specific insects, diseases, and the crops they can be applied on.
Ingredients Approved for Use on Food
Castor oil (U.S.P. or equivalent), cinnamon and cinnamon oil, citric acid, cloves and clove oil, corn gluten meal, corn oil, cottonseed oil, garlic and garlic oil, geraniol, mint and mint oil, peppermint and peppermint oil, potassium sorbate, putrescent whole egg solids, rosemary and rosemary oil, sesame (includes ground sesame plant) and sesame oil, sodium chloride (common salt), soybean oil, thyme and thyme oil, white pepper
Ingredients Not Approved for Use on Food
Cedar oil, citronella and citronella oil, dried blood, eugenol, geranium oil, lauryl sulfate, lemongrass oil, linseed oil, malic acid, 2-phenethyl propionate, sodium lauryl sulfate,  zinc metal strips
Efficacy and Control
There are significant differences in efficacy and control when using natural products. It may cost a little more, but purchasing the right product should resolve your pest problem and be safe for you and your plant. An easy test is to compare two products with the same active ingredient at different price points. The higher priced item is likely to have more active ingredient leading to a greater chance for control. Research the products before you make a purchase, a little digging can give you a lot of insight into what goes into making and supporting each product. For example, can you find test data to prove efficacy? Has a product been formulated using new techniques or technologies to give it a performance edge? These questions are just the start to finding the best minimum risk pesticide for your needs.

8 Best Pest Control Advice When Buying a New Property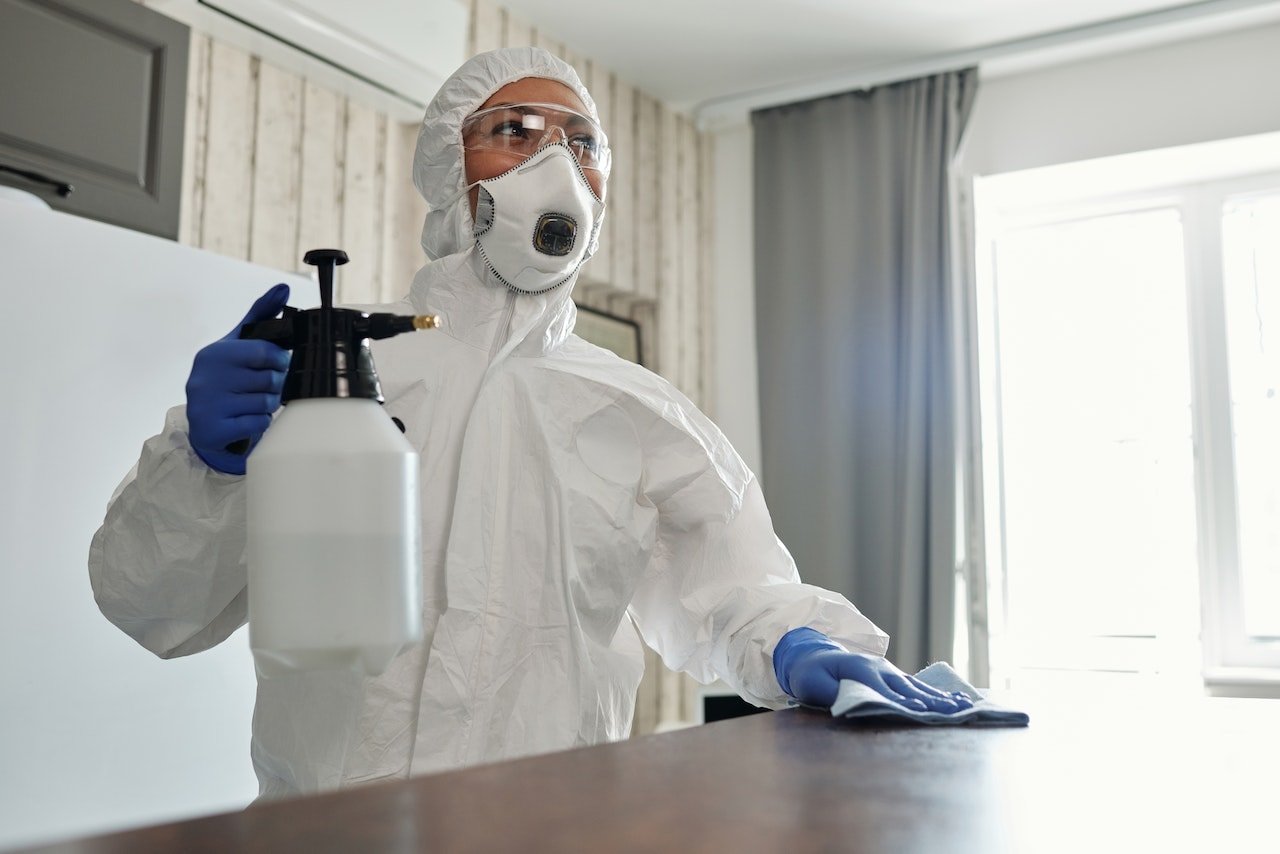 When buying a new property, it is important to consider the issue of pest control. Pests such as rodents, termites, ants, and cockroaches can cause significant damage to your property and be a source of discomfort and health risks. To help you ensure that your new property is free of pests, here are 8 best pest control advice to consider:
Give the property a thorough inspection

Before buying a property, it is crucial to conduct a thorough inspection to identify any existing pest problems. Hire pest experts, like rat control services from Toronto, to inspect the property and provide you with a report.

This report should identify any existing pest infestations, the severity of the infestations, and recommended treatment options. Armed with this information, you can make an informed decision about whether to proceed with the purchase or negotiate a better price to cover the cost of pest control.
Check the building's history of pest control

Find out if the property has a history of pest control measures. If pest control was conducted in the past, it is important to determine the effectiveness of these measures and whether they were successful in eradicating pests.

Knowing the history of pest control can help you identify any recurring pest problems that may require ongoing treatment. You can ask your real estate agent from Ajax to provide the history of the property for you.
Inspect the surrounding area

The surrounding area can have a significant impact on the likelihood of pest infestations. For example, if the property is near a garbage dump or a stagnant body of water, it may attract pests such as rats, cockroaches, and mosquitoes.

Inspect the surrounding area for any potential pest hotspots and take steps to mitigate the risks, such as clearing bushes and debris, covering garbage bins, and draining stagnant water. You can hire pest control experts from Collingwood to thoroughly inspect the property for you.
Seal up any entry points

Pests can gain access to your property through small cracks, gaps, and holes. Inspect the property for any entry points that pests may use to enter your home and seal them up.

This includes sealing gaps around doors and windows, repairing cracks in walls, and covering vents and chimneys.
Keep the property clean and clutter-free

Pests thrive in dirty and cluttered environments. To reduce the risk of pest infestations, keep the property clean and clutter-free.

This includes regularly cleaning surfaces, vacuuming floors, and clearing clutter from cupboards and shelves. To avoid attracting pests, store food in airtight containers and regularly dispose of garbage.
Install pest control devices

Installing pest control devices can help prevent and detect pest infestations. For example, installing fly screens on windows and doors can prevent flies and mosquitoes from entering the property.

Installing rodent traps and bait stations can help control rodent infestations while installing termite bait stations can help detect termite activity.
Use pest control treatments

If pests are identified during the inspection, it is important to use effective pest control treatments to eradicate them. This may include using insecticides, baits, and traps. It is important to use these treatments safely and according to the manufacturer's instructions.
Regularly inspect and maintain the property

Regularly inspecting and maintaining the property can help prevent and detect pest infestations. This includes checking for signs of pest activity, such as droppings and damage to property, and taking appropriate action if pests are detected.

Regular maintenance, such as repairing leaks and cracks in walls, can also help prevent pests from gaining access to the property.
It is crucial to prioritize pest control when buying a property. Identifying and addressing any existing pest problems early on can save you from costly repairs and potential health risks down the line.

Taking the necessary steps to prevent pest infestations will help ensure that your home remains pest-free. When buying a property, be sure to consider pest control as a crucial aspect of the purchase process. Remember, early prevention is important to maintaining a safe and healthy living environment.