Different Types of Pest Control Treatments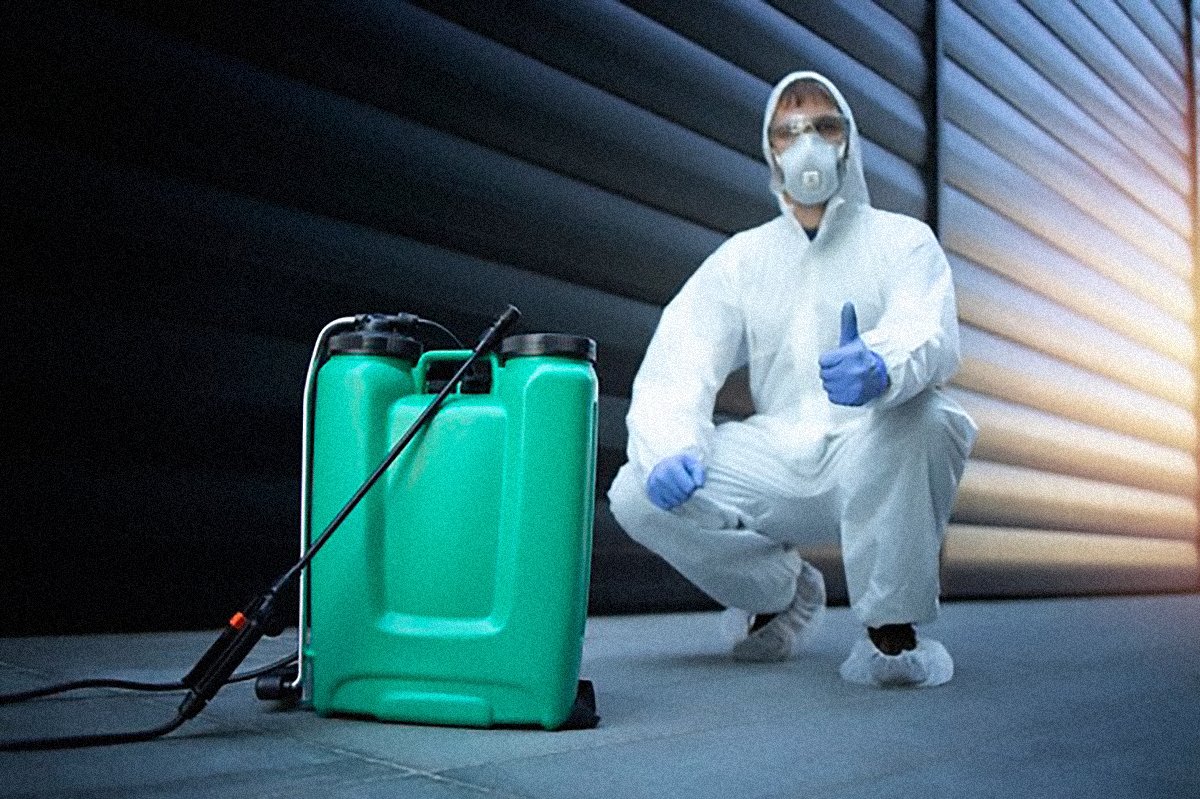 Household pests are commonplace across the USA. Whether we're talking rodents or roaches, ants, and termites, they are everywhere. While some pests are essentially harmless, you still don't want to share a home with them. That's why we're going to be looking at different types of pest control treatments and methods.
If you want to look at an example of a typical pest control company, we believe Majestic Pest Control is a good one. They have some interesting information on their website about how to get rid of many different pests. We've put together some information on how to deal with pests and what methods are suitable. We'll start with something that is often overlooked, and that's knowing what you are dealing with,
Correct Identification
It is important to know what you're up against when dealing with pests in the home, as each different one presents a separate scenario. Rats and mice, for example, will be caught mainly by bait and traps, while roaches are usually only eradicated by chemical methods.
The first thing a professional pest control expert will do is thoroughly examine your property for signs of pests that identify the species involved. They will then trace back to where the creatures are coming from and how they get into the home.
In the case of insects, it is vital to destroy the source to prevent further infestations and kill the creatures in the home. Some pests will not be exterminated. Bees, for example, are vital to the ecosystem. A bee's nest can be dangerous and should not be tackled yourself – the same applies to wasps and hornets – and the expert will remove the nest and the bees to somewhere they can thrive.
So, step one is identification, and the next step is choosing the correct treatment method.
Organic Pest Control
The three main methods of eradicating pests are organic, chemical, and bait and trap. Many people do not like to use chemical pest control methods – more on them in a moment – and indeed, many commercial pesticides that have been removed from the market are now illegal to use after previously facing mass tort lawsuits. If you have any old pesticides in your shed or garage, please check if they are among the banned substances and ensure they are disposed of safely and correctly.
What do we mean by organic pest control? It's an umbrella term that applies to any non-chemical – or safe chemical – pest control method. For example, Sodium fluoroacetate is a poisonous substance to many household pests and is regularly used in baits for rodents, roaches, and more. It is considered safe as it is biodegradable and causes no harm. Other organic methods include insecticide soaps, safe oil sprays, and even nematode worms targeting pests. Talk to your local pest control experts for more information on organic methods.
Chemical Pest Control
Chemical pesticides – as we have already mentioned – are the last resort. Many have been banned as the residue they leave behind finds its way into the watercourse and the ground. This is dangerous not just to us but to animals and plants. However, your pest control experts will be licensed to use certain chemicals, for example, when getting rid of roaches and other problematic insects.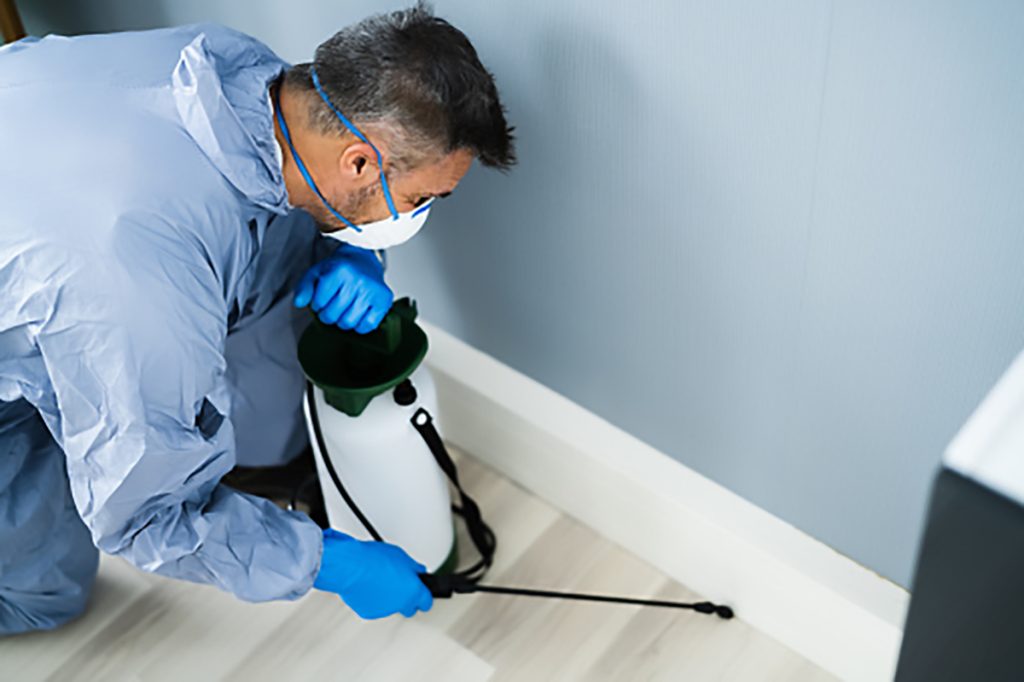 These methods use sprays, bombs, and other devices to eliminate even the most troublesome pests. As they know how to use these products correctly and safely, they will leave your home clean of chemicals and pests. The experts will advise you on how long you, your family, and your pets will need to remain off the premises while the work is carried out and ensure that the home is safe to return to before you do.
If you have an infestation of roaches, ants, or other insects, this may be the only treatment that works. On no account, dig out those old pesticides mentioned earlier as they will be dangerous, and don't try using chemical methods yourself. Always talk to the experts and remain on the safe side.
Baits and Traps
Baits and traps are not just used for mice and rats – and other rodents – but can also be successful for insect pests. Roaches may be caught in a trap and are easily attracted by the right bait. The same applies to ants and termites, each of which can be drawn out from their hiding place by a carefully considered bait.
The knowledge that comes with the services of an expert in pest control cannot be overestimated here. They will carry out their home assessment and know precisely where to place the bait and trap and what bait to use. This method has a high rate of success. The expert will revisit your home regularly to collect the dead pests and monitor progress, and eventually, no more will be caught – they've been eradicated.
Preventative Pest Control
A professional will also be able to assess your house for preventative measures. Some of these are simple. For example, ensuring all food in the house is kept in airtight containers, and none is left out on the side for roaches and mice to enjoy. Also, look for leaking water pipes and other sources of moisture that insects tend to enjoy.
Then there's proofing all entrances – including doors, windows, and air bricks – and filling in cracks and holes in masonry. You will be surprised how small a gap a mouse can squeeze through. There are many preventative measures you can take, and while none are a guarantee, each will help to an extent.
Conclusion
There is a strong likelihood you will experience an infestation of household pests at some point during your life. We recommend an immediate call to your local pest control experts as the best course of action. If you think you have a pest problem, get in touch now and have them assess your home for immediate treatment.

Why Are Mosquitoes So Dangerous?
You might be surprised to hear that mosquitoes are the deadliest animal in the world. Yes, you read that right! Those pesky flies cause over 725,000 deaths every year, most of which are due to malaria.
Most of us know to avoid mosquitoes wherever possible, and it's common knowledge that they carry a parasite called malaria. However, these pesky flies can carry much more than a single parasite. They also transmit viral diseases, including Zika, West Nile, yellow fever, and dengue.
In countries where mosquitoes are prevalent, it's not uncommon to enter a home and see insect repellents or mosquito fogging systems, especially during summer where bugs seem to be everywhere. Many people also invest in professional mosquito fogging services to keep their homes pest-free.
Let's take a closer look at what happens when a mosquito bites you and how these pesky flies can transmit diseases to humans.
What Happens When a Mosquito Bites You?
Learning about how mosquitoes transmit diseases can make it easier for you to keep yourself and your loved ones safe.
There are three different types of mosquitoes (Anopheles, Aedes, and Culex) that exist across the world, and each one carries different diseases. It's only female mosquitoes that bite humans and such blood because they need this blood to supply nutrients for their eggs so that they can propagate.
A female mosquito can sense when a human is nearby by detecting the infrared (heat) waves that we emit from our skin as warm blood moves through our arteries and veins. They can also pick up on unique human scents.
When a mosquito punctures your skin with two tubes, one of which draws blood and the other of which injects an enzyme into your blood. This enzyme contains anti-coagulant proteins that prevent your blood from clotting, so they can enjoy a continuous flow of blood into their tube until they're full.
The anti-coagulant proteins that a female mosquito injects into your skin can cause a small allergic reaction that leads to an itchy, red bite.
How Do Mosquitoes Spread Diseases?
It's not just a raised, itchy bump that mosquitoes leave after they bite you; they might also infect you with a parasite or virus.
You can never be sure whether a mosquito is infected when it bites you, which is why it's essential that you protect yourself from them as much as possible.
When an infected female mosquito injects its anti-coagulant proteins into your bloodstream through its saliva, it can also deposit parasites or viral particles. Inside your body, the parasite or virus can multiply and grow and may cause serious side effects or even death.
The most common diseases that a mosquito transmits include:
Chikungunya
Dengue Fever
Malaria
West Nile Virus
Yellow Fever
Zika Virus
In the United States, West Nile Virus is the most common virus spread by mosquitoes.
How Do You Stop a Mosquito Bite from Itching?
Usually, mosquito bites don't require any treatment, and they will resolve by themselves after a few weeks. However, if you're experiencing excessive itching, swelling around the bite, or additional symptoms, like ongoing headaches, you'll need to take action.
It's best to avoid itching the bite as much as possible to prevent breaking the skin and risking infection. You might benefit from applying topical creams, which you can get from your healthcare provider, to soothe the swollen area around the bite.
Keep the bite area clean by washing it with soap and warm water each day. You might also want to cover it with a plaster or bandage to reduce the risk of infection and stop you from scratching the area.
Some of the recommended treatments for mosquito bites include:
Aloe vera
Antihistamines
Chamomile tea
Honey
Hydrocortisone
Oatmeal
How to Protect Yourself From Mosquitoes and Mosquito-Borne Diseases
Taking the right steps to prevent yourself from getting bitten by mosquitoes will reduce your risk of nasty bites and potential diseases. Here are some great things that you can do to protect yourself from those pesky flies:
Avoid traveling to areas of the world where mosquitoes are prevalent (usually countries around the equator where the weather is humid)
Keep your skin covered up as much as possible
Wear thick clothing so mosquitoes can't bite through it
Surround yourself with protective netting when sleeping
Use protective screens over doors and windows
Invest in a mosquito fogger to rid your garden of these pests
Avoid going outside during dusk and dawn when mosquitoes are out in full force