Get Control Of Your Garden By First Knowing Who The Enemy Is
Every now and then, people encounter intruders in their gardens and they don't know how to react. Unfortunately, there are many different animal species that can infest your garden and live off of your vegetables, fruits, or even flowers. The thing is, it's kind of impossible to expect that everyone will know everything about potential infestations and pests.
That's why people aren't strangers to exterminators and wildlife experts, depending on what type of animal we're talking about. Although, something can be said which I think most people would love to hear. In short, you're entirely capable of dealing with an infestation yourself. You don't need any expensive services and people that'll deal with the infestation instead of you (of course, if you tried everything and nothing works, the exterminators are a good option).
In this article, we'll be talking about how you can gain control over your garden and what's in it by identifying what type of animal is bothering you. We'll also mention something about how to get rid of mice in the garden (as they're also a type of pest that may annoy you).
Identify the Enemy
Each pest can be dealt with as long as you know what you're doing. But before you actually start researching about the various methods to get rid of vermin from your garden, you'll need to figure out what exactly is ruining it.
The most common pests found in the garden are raccoons, mice, rats, and others. With the exception of mice and rats, killing wildlife isn't exactly allowed (unless you have a permit, and some US states don't allow those either).
You best hope that you're dealing with mice or rats because it will take a bit more effort for anything else.
Prepare your Defenses
Once you've identified the enemy, you'll be entirely capable of setting up your defenses. When talking about mice or rats, your best bet would be to get traps. And, luckily for everyone, there are many different traps available. For example, snap traps are great against mice but not very effective against rats.
Then again, there are specific rat traps as well. But, if we're talking about raccoons, squirrels, or even moles – you won't exactly be able to kill them. Just to be safe, make sure you use live traps (otherwise called catch & release traps). Also, bait choice is very important so be sure to educate yourself on this as well. Peanut butter should work great for most pests, but again, knowledge is everything.
Conclusion
And that's basically it. Place your traps in potent trap locations such as entry points (doors, windows…), and throughout your garden. Also, make sure you keep your garden clean and without clutter. Most pests will have to find shelter, water, and food. The entire process isn't difficult, but if you, for whatever reason, can't clear out your garden – call the professionals. Additionally, ask them for some tips so if there's another infestation, you have a bit more knowledge with you!
Read More Articles
Natural Pest Control for Greenhouses and Indoor Gardens

8 Best Pest Control Advice When Buying a New Property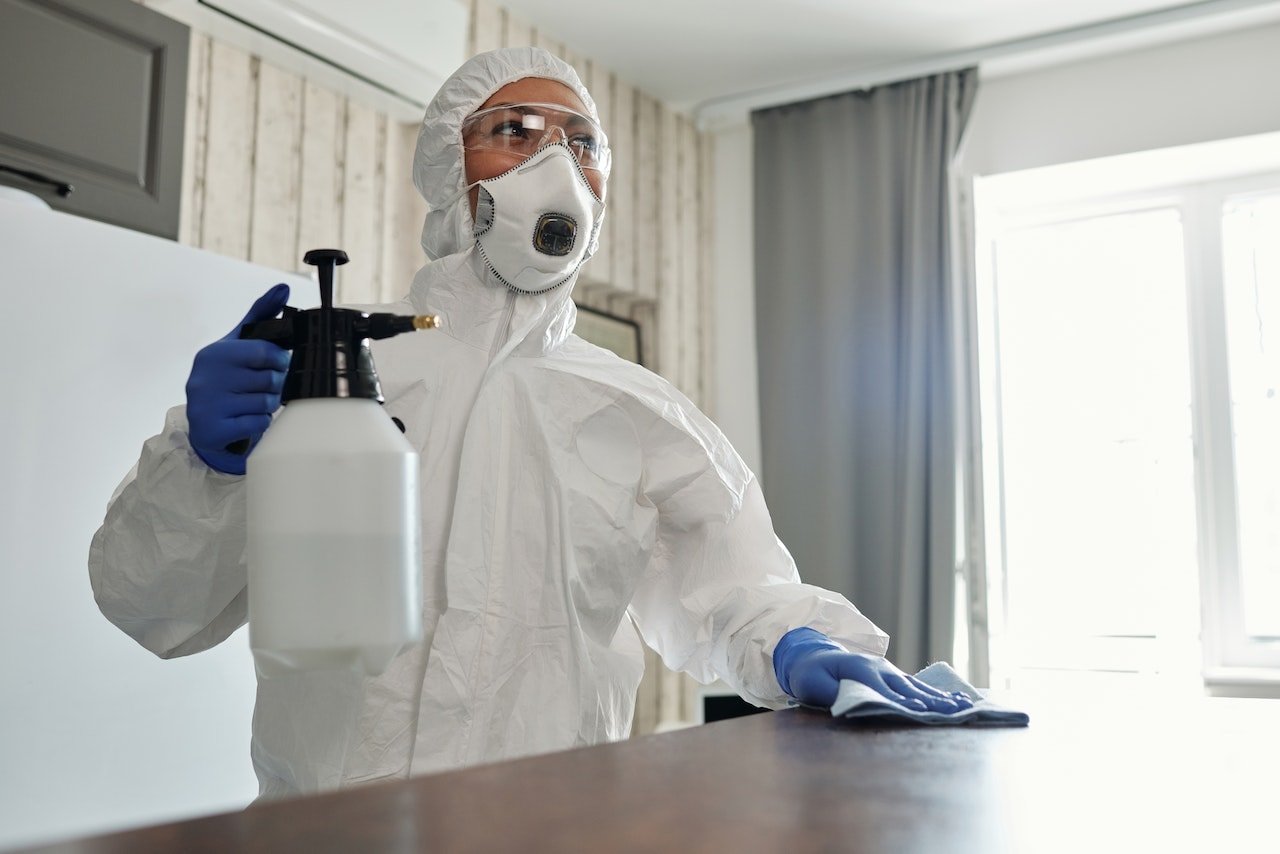 When buying a new property, it is important to consider the issue of pest control. Pests such as rodents, termites, ants, and cockroaches can cause significant damage to your property and be a source of discomfort and health risks. To help you ensure that your new property is free of pests, here are 8 best pest control advice to consider:
Give the property a thorough inspection

Before buying a property, it is crucial to conduct a thorough inspection to identify any existing pest problems. Hire pest experts, like rat control services from Toronto, to inspect the property and provide you with a report.

This report should identify any existing pest infestations, the severity of the infestations, and recommended treatment options. Armed with this information, you can make an informed decision about whether to proceed with the purchase or negotiate a better price to cover the cost of pest control.
Check the building's history of pest control

Find out if the property has a history of pest control measures. If pest control was conducted in the past, it is important to determine the effectiveness of these measures and whether they were successful in eradicating pests.

Knowing the history of pest control can help you identify any recurring pest problems that may require ongoing treatment. You can ask your real estate agent from Ajax to provide the history of the property for you.
Inspect the surrounding area

The surrounding area can have a significant impact on the likelihood of pest infestations. For example, if the property is near a garbage dump or a stagnant body of water, it may attract pests such as rats, cockroaches, and mosquitoes.

Inspect the surrounding area for any potential pest hotspots and take steps to mitigate the risks, such as clearing bushes and debris, covering garbage bins, and draining stagnant water. You can hire pest control experts from Collingwood to thoroughly inspect the property for you.
Seal up any entry points

Pests can gain access to your property through small cracks, gaps, and holes. Inspect the property for any entry points that pests may use to enter your home and seal them up.

This includes sealing gaps around doors and windows, repairing cracks in walls, and covering vents and chimneys.
Keep the property clean and clutter-free

Pests thrive in dirty and cluttered environments. To reduce the risk of pest infestations, keep the property clean and clutter-free.

This includes regularly cleaning surfaces, vacuuming floors, and clearing clutter from cupboards and shelves. To avoid attracting pests, store food in airtight containers and regularly dispose of garbage.
Install pest control devices

Installing pest control devices can help prevent and detect pest infestations. For example, installing fly screens on windows and doors can prevent flies and mosquitoes from entering the property.

Installing rodent traps and bait stations can help control rodent infestations while installing termite bait stations can help detect termite activity.
Use pest control treatments

If pests are identified during the inspection, it is important to use effective pest control treatments to eradicate them. This may include using insecticides, baits, and traps. It is important to use these treatments safely and according to the manufacturer's instructions.
Regularly inspect and maintain the property

Regularly inspecting and maintaining the property can help prevent and detect pest infestations. This includes checking for signs of pest activity, such as droppings and damage to property, and taking appropriate action if pests are detected.

Regular maintenance, such as repairing leaks and cracks in walls, can also help prevent pests from gaining access to the property.
It is crucial to prioritize pest control when buying a property. Identifying and addressing any existing pest problems early on can save you from costly repairs and potential health risks down the line.

Taking the necessary steps to prevent pest infestations will help ensure that your home remains pest-free. When buying a property, be sure to consider pest control as a crucial aspect of the purchase process. Remember, early prevention is important to maintaining a safe and healthy living environment.