Guarding Eden: Protecting Your Garden from Pests and Disease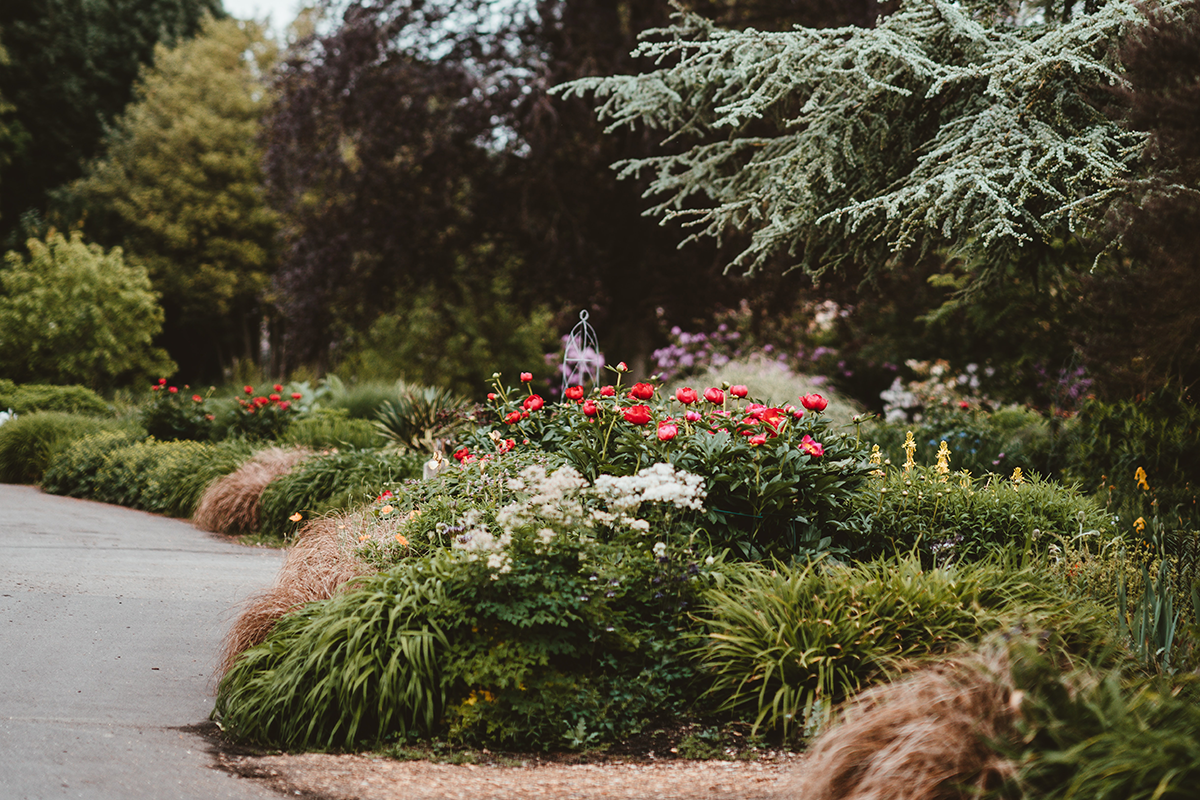 Gardening is good for your health. Studies show that gardening provides health benefits by increasing exposure to Vitamin D, providing aerobic exercise, and improving one's mood. Spending time in green surroundings even helps combat loneliness and dementia.
Since your garden improves your health every time you visit it, shouldn't you do your best to enhance your garden's health in return? Just like humans, gardens need special care and attention to thrive and avoid destructive diseases and invaders. With a bit of planning and effort, you can keep your garden pest- and disease-free and repay it for all the benefits it provides.
Eliminating Pests
Numerous species of insects and small animals can cause irreparable damage in a garden. These pests can ruin all of your hard work and drastically reduce your harvest. While it is impossible to keep all pests out of your plot, there are specific actions you can take to protect your garden without resorting to harmful chemicals.
For instance, slugs and snails are common garden infiltrators. Because they are nocturnal, it's challenging to find and remove them during the day, when you most likely perform most of your gardening. These pests will feed on your crops and leave dozens of eggs, perpetuating the problem indefinitely.
To eliminate slugs and snails, place small containers of beer around your garden. The mollusks will be attracted to the yeast in the beer. When they attempt to drink the beverage, however, they will fall into the container and drown.
Preventing Disease
Keeping your garden clean is the first step in disease prevention. Regularly remove all plant debris from your garden, as it can serve as a breeding ground for plant disease and pests. You should also clean and disinfect all of your gardening tools and paraphernalia regularly, including gloves.
For trees, it is essential to avoid injuring the tree or its roots when caring for your lawn. A cut on the body of a tree is similar to a wound on human skin. Infection can seep in through these abrasions. However, in the worst-case scenario, tree removal due to disease might be necessary as leaving a dying tree in place is a threat to nearby trees. It can even endanger your house and loved ones since dying trees often fall. It's not a task that comes easily, especially if it's a tree that's been around for generations, but if it cannot be saved, it's better to remove it. 
Dealing with Sick Plants
No matter how often you clean and disinfect your garden and tools, some of your plants may fall ill at some point. The first step in dealing with a sick plant or tree is identifying its symptoms: discoloration, wilting, and defoliation can all be signs of an ill plant. Several online tools can help you determine what kind of disease your plant is suffering. 
If possible, find an organic remedy for the disease with which your plant is struggling. Unfortunately, not every plant can be nursed back to health. If a plant is slow to respond to treatment, it might be best to remove it before the disease spreads to other nearby plants.
While pests and diseases are an inevitable aspect of gardening, you can reduce these factors. Organic products can be used to repel pests. Keeping a clean and disinfected garden can help reduce the chances of infestation or disease. When a plant or tree succumbs to disease despite your best efforts, removing it can help protect the surrounding plants.

Why Are Mosquitoes So Dangerous?
You might be surprised to hear that mosquitoes are the deadliest animal in the world. Yes, you read that right! Those pesky flies cause over 725,000 deaths every year, most of which are due to malaria.
Most of us know to avoid mosquitoes wherever possible, and it's common knowledge that they carry a parasite called malaria. However, these pesky flies can carry much more than a single parasite. They also transmit viral diseases, including Zika, West Nile, yellow fever, and dengue.
In countries where mosquitoes are prevalent, it's not uncommon to enter a home and see insect repellents or mosquito fogging systems, especially during summer where bugs seem to be everywhere. Many people also invest in professional mosquito fogging services to keep their homes pest-free.
Let's take a closer look at what happens when a mosquito bites you and how these pesky flies can transmit diseases to humans.
What Happens When a Mosquito Bites You?
Learning about how mosquitoes transmit diseases can make it easier for you to keep yourself and your loved ones safe.
There are three different types of mosquitoes (Anopheles, Aedes, and Culex) that exist across the world, and each one carries different diseases. It's only female mosquitoes that bite humans and such blood because they need this blood to supply nutrients for their eggs so that they can propagate.
A female mosquito can sense when a human is nearby by detecting the infrared (heat) waves that we emit from our skin as warm blood moves through our arteries and veins. They can also pick up on unique human scents.
When a mosquito punctures your skin with two tubes, one of which draws blood and the other of which injects an enzyme into your blood. This enzyme contains anti-coagulant proteins that prevent your blood from clotting, so they can enjoy a continuous flow of blood into their tube until they're full.
The anti-coagulant proteins that a female mosquito injects into your skin can cause a small allergic reaction that leads to an itchy, red bite.
How Do Mosquitoes Spread Diseases?
It's not just a raised, itchy bump that mosquitoes leave after they bite you; they might also infect you with a parasite or virus.
You can never be sure whether a mosquito is infected when it bites you, which is why it's essential that you protect yourself from them as much as possible.
When an infected female mosquito injects its anti-coagulant proteins into your bloodstream through its saliva, it can also deposit parasites or viral particles. Inside your body, the parasite or virus can multiply and grow and may cause serious side effects or even death.
The most common diseases that a mosquito transmits include:
Chikungunya
Dengue Fever
Malaria
West Nile Virus
Yellow Fever
Zika Virus
In the United States, West Nile Virus is the most common virus spread by mosquitoes.
How Do You Stop a Mosquito Bite from Itching?
Usually, mosquito bites don't require any treatment, and they will resolve by themselves after a few weeks. However, if you're experiencing excessive itching, swelling around the bite, or additional symptoms, like ongoing headaches, you'll need to take action.
It's best to avoid itching the bite as much as possible to prevent breaking the skin and risking infection. You might benefit from applying topical creams, which you can get from your healthcare provider, to soothe the swollen area around the bite.
Keep the bite area clean by washing it with soap and warm water each day. You might also want to cover it with a plaster or bandage to reduce the risk of infection and stop you from scratching the area.
Some of the recommended treatments for mosquito bites include:
Aloe vera
Antihistamines
Chamomile tea
Honey
Hydrocortisone
Oatmeal
How to Protect Yourself From Mosquitoes and Mosquito-Borne Diseases
Taking the right steps to prevent yourself from getting bitten by mosquitoes will reduce your risk of nasty bites and potential diseases. Here are some great things that you can do to protect yourself from those pesky flies:
Avoid traveling to areas of the world where mosquitoes are prevalent (usually countries around the equator where the weather is humid)
Keep your skin covered up as much as possible
Wear thick clothing so mosquitoes can't bite through it
Surround yourself with protective netting when sleeping
Use protective screens over doors and windows
Invest in a mosquito fogger to rid your garden of these pests
Avoid going outside during dusk and dawn when mosquitoes are out in full force