Guarding Eden: Protecting Your Garden from Pests and Disease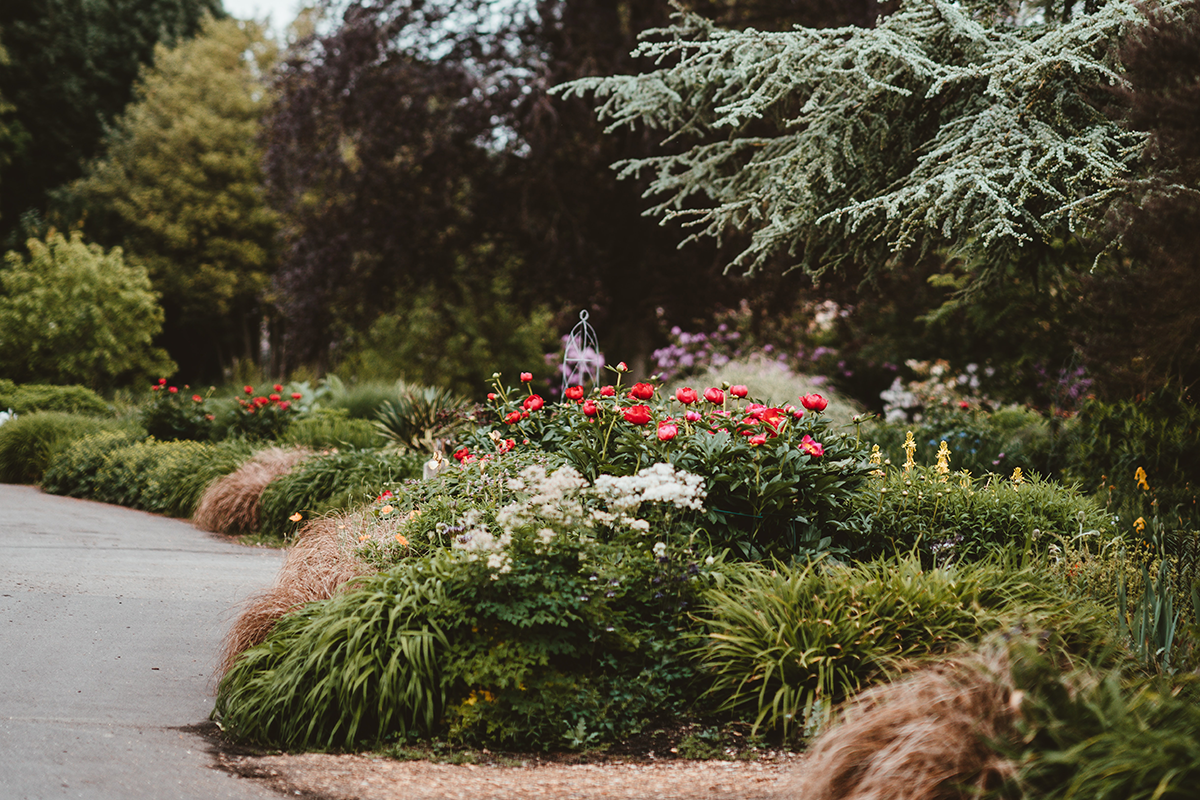 Gardening is good for your health. Studies show that gardening provides health benefits by increasing exposure to Vitamin D, providing aerobic exercise, and improving one's mood. Spending time in green surroundings even helps combat loneliness and dementia.
Since your garden improves your health every time you visit it, shouldn't you do your best to enhance your garden's health in return? Just like humans, gardens need special care and attention to thrive and avoid destructive diseases and invaders. With a bit of planning and effort, you can keep your garden pest- and disease-free and repay it for all the benefits it provides.
Eliminating Pests
Numerous species of insects and small animals can cause irreparable damage in a garden. These pests can ruin all of your hard work and drastically reduce your harvest. While it is impossible to keep all pests out of your plot, there are specific actions you can take to protect your garden without resorting to harmful chemicals.
For instance, slugs and snails are common garden infiltrators. Because they are nocturnal, it's challenging to find and remove them during the day, when you most likely perform most of your gardening. These pests will feed on your crops and leave dozens of eggs, perpetuating the problem indefinitely.
To eliminate slugs and snails, place small containers of beer around your garden. The mollusks will be attracted to the yeast in the beer. When they attempt to drink the beverage, however, they will fall into the container and drown.
Preventing Disease
Keeping your garden clean is the first step in disease prevention. Regularly remove all plant debris from your garden, as it can serve as a breeding ground for plant disease and pests. You should also clean and disinfect all of your gardening tools and paraphernalia regularly, including gloves.
For trees, it is essential to avoid injuring the tree or its roots when caring for your lawn. A cut on the body of a tree is similar to a wound on human skin. Infection can seep in through these abrasions. However, in the worst-case scenario, tree removal due to disease might be necessary as leaving a dying tree in place is a threat to nearby trees. It can even endanger your house and loved ones since dying trees often fall. It's not a task that comes easily, especially if it's a tree that's been around for generations, but if it cannot be saved, it's better to remove it. 
Dealing with Sick Plants
No matter how often you clean and disinfect your garden and tools, some of your plants may fall ill at some point. The first step in dealing with a sick plant or tree is identifying its symptoms: discoloration, wilting, and defoliation can all be signs of an ill plant. Several online tools can help you determine what kind of disease your plant is suffering. 
If possible, find an organic remedy for the disease with which your plant is struggling. Unfortunately, not every plant can be nursed back to health. If a plant is slow to respond to treatment, it might be best to remove it before the disease spreads to other nearby plants.
While pests and diseases are an inevitable aspect of gardening, you can reduce these factors. Organic products can be used to repel pests. Keeping a clean and disinfected garden can help reduce the chances of infestation or disease. When a plant or tree succumbs to disease despite your best efforts, removing it can help protect the surrounding plants.

8 Best Pest Control Advice When Buying a New Property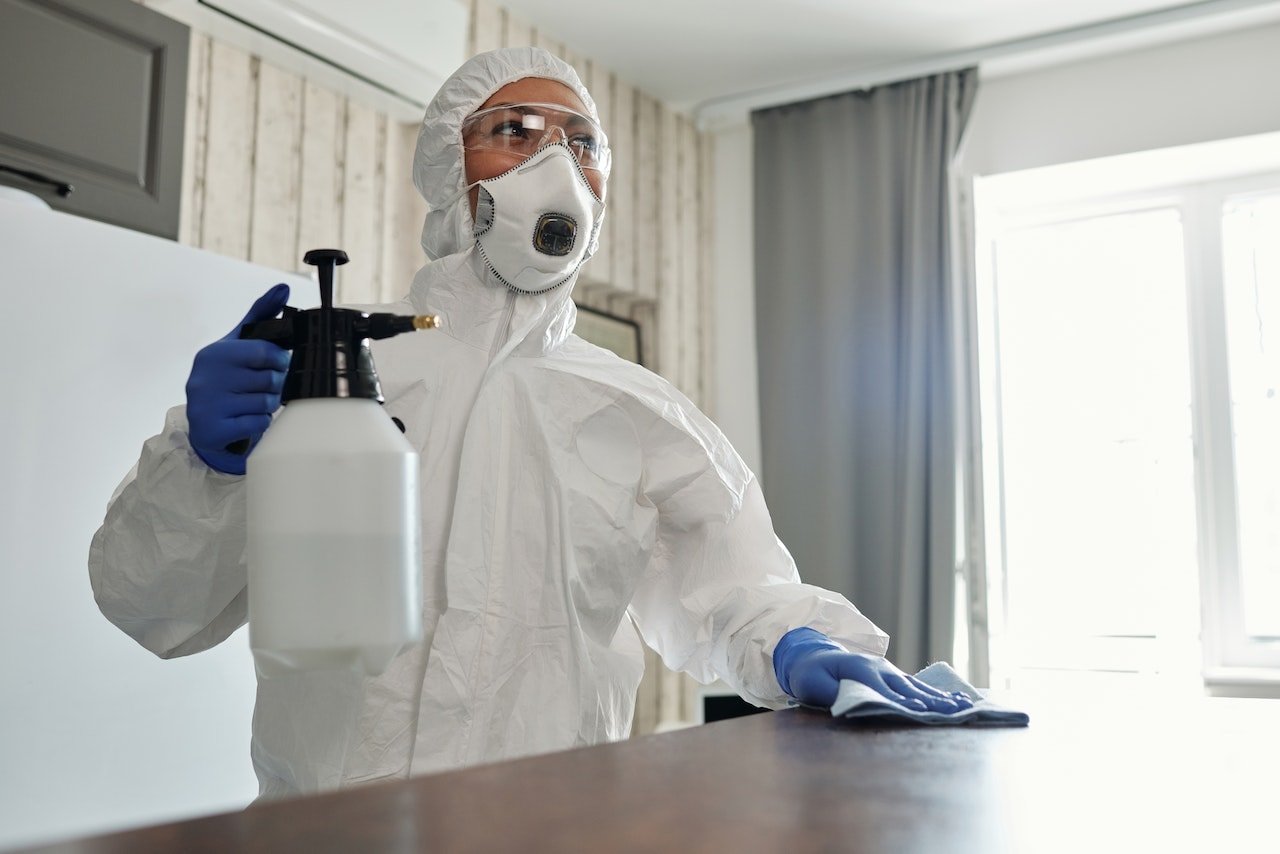 When buying a new property, it is important to consider the issue of pest control. Pests such as rodents, termites, ants, and cockroaches can cause significant damage to your property and be a source of discomfort and health risks. To help you ensure that your new property is free of pests, here are 8 best pest control advice to consider:
Give the property a thorough inspection

Before buying a property, it is crucial to conduct a thorough inspection to identify any existing pest problems. Hire pest experts, like rat control services from Toronto, to inspect the property and provide you with a report.

This report should identify any existing pest infestations, the severity of the infestations, and recommended treatment options. Armed with this information, you can make an informed decision about whether to proceed with the purchase or negotiate a better price to cover the cost of pest control.
Check the building's history of pest control

Find out if the property has a history of pest control measures. If pest control was conducted in the past, it is important to determine the effectiveness of these measures and whether they were successful in eradicating pests.

Knowing the history of pest control can help you identify any recurring pest problems that may require ongoing treatment. You can ask your real estate agent from Ajax to provide the history of the property for you.
Inspect the surrounding area

The surrounding area can have a significant impact on the likelihood of pest infestations. For example, if the property is near a garbage dump or a stagnant body of water, it may attract pests such as rats, cockroaches, and mosquitoes.

Inspect the surrounding area for any potential pest hotspots and take steps to mitigate the risks, such as clearing bushes and debris, covering garbage bins, and draining stagnant water. You can hire pest control experts from Collingwood to thoroughly inspect the property for you.
Seal up any entry points

Pests can gain access to your property through small cracks, gaps, and holes. Inspect the property for any entry points that pests may use to enter your home and seal them up.

This includes sealing gaps around doors and windows, repairing cracks in walls, and covering vents and chimneys.
Keep the property clean and clutter-free

Pests thrive in dirty and cluttered environments. To reduce the risk of pest infestations, keep the property clean and clutter-free.

This includes regularly cleaning surfaces, vacuuming floors, and clearing clutter from cupboards and shelves. To avoid attracting pests, store food in airtight containers and regularly dispose of garbage.
Install pest control devices

Installing pest control devices can help prevent and detect pest infestations. For example, installing fly screens on windows and doors can prevent flies and mosquitoes from entering the property.

Installing rodent traps and bait stations can help control rodent infestations while installing termite bait stations can help detect termite activity.
Use pest control treatments

If pests are identified during the inspection, it is important to use effective pest control treatments to eradicate them. This may include using insecticides, baits, and traps. It is important to use these treatments safely and according to the manufacturer's instructions.
Regularly inspect and maintain the property

Regularly inspecting and maintaining the property can help prevent and detect pest infestations. This includes checking for signs of pest activity, such as droppings and damage to property, and taking appropriate action if pests are detected.

Regular maintenance, such as repairing leaks and cracks in walls, can also help prevent pests from gaining access to the property.
It is crucial to prioritize pest control when buying a property. Identifying and addressing any existing pest problems early on can save you from costly repairs and potential health risks down the line.

Taking the necessary steps to prevent pest infestations will help ensure that your home remains pest-free. When buying a property, be sure to consider pest control as a crucial aspect of the purchase process. Remember, early prevention is important to maintaining a safe and healthy living environment.