8 Tips On Finding The Best Pest Controller For Your Home
Choosing The Right Pest Control Team
One of the most difficult aspects of dealing with pests is figuring out how many there are and what they've done to your house. Fortunately, pest control experts like Pro Pest Control Sydney https://www.propestcontrolsydney.com.au can take care of everything for you. From identifying the type of pest you have to recommending the best pest control plan to solve the issue.
When it comes to finding the best pest controller for your home, it's important to do your research. Different companies offer different services, and you'll want to find one that can meet your specific needs. Here are eight tips on searching the best pest controller for your home.
1. See If They Do Inspections Or Consultations
Some pest control companies offer a free consultation and inspection to help determine the best course of action. It might be worth taking advantage of this free service. The professionals will be able to walk inside, and let you know if the pest problem was caught early or has simply been festering for a while.
2. Look For Pest Control That Is Environmentally Friendly
By looking for pest control that's environmentally friendly, you'll be doing your part in making the earth a better place. Along with being safe and effective on pests. Synthetic pesticides are harmful to children and pests who are likely to ingest these toxic chemicals. However, the environmentally friendly pesticides are not made with toxins. Thus, they are 100% safe for all members of the family.
3. Seek out Licensed Operators
Most pest control companies will gladly show you, their license. This is to prove that only licensed and properly trained professionals are working in your home. They should also display the labels for any pesticides they intend to use in your home, as well as other pertinent information. Visit Environmental Protection Agency to learn more about pest licenses and permits.
4. Ask For Referrals and Look For Reviews
One of the best ways to find a great pest control business is by asking others for referrals. If you want more assurance that your chosen company will live up their end of agreement, ask them if they have any online reviews or testimonials from past clients who used their service before.
5. Make Sure They Are Budget Friendly
The last thing you want is a pest control service that will break the bank. Make sure they are within your budget. Take advantage of consultations and inspections before committing to one company. This is to avoid being stuck with an overpriced bill when something goes wrong later on. Plus, don't be afraid to shop around and find the best option.
6. Ensure They Can Handle Your Pests
Experience is key when it comes to ensuring that your home's pests are taken care of. Some companies focus on several types, while others handle just one type. Make sure you know which ones can solve what's bothering you before hiring them because if not then there could be more problems down the line. Always look at their level of expertise and if they know how to best handle any pest issues.
7. Make Sure They Can Work With You
If you own a commercial business, the times when you can have your business treated for bugs will most likely be different than if you have a residential problem. Most commercial pest controllers will be able to work around your schedule and perform treatments when your business is not open or serving customers.
8. Look For A Proven Track Record
You want to make sure you find a pest controller with an established track record of success. It's easy for inexperienced people or new businesses set up shop in today's market, but they might not be able handle the job properly and your home could suffer as well. How do I know if a company has been around for long? There are many ways, but one of the most straightforward is looking at their reviews. After all there's nothing worse than hiring someone who can't deliver on what they promised! Plus, when you're in such an important position as deciding between two companies with similar services it pays off to be safe rather than sorry.
By following these simple tips, you can be sure to find the best pest controller for your home. And with pests under control, you can rest easy knowing that your family and pets are safe from harm.

Different Types of Pest Control Treatments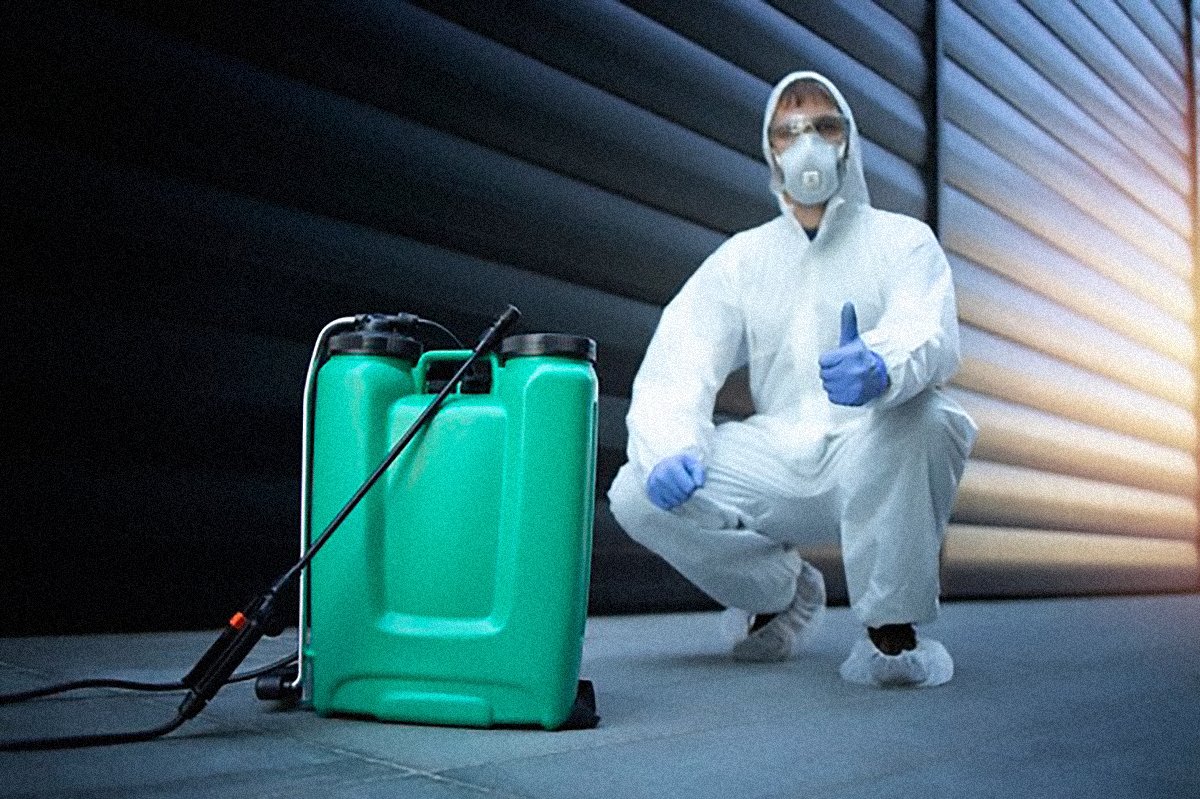 Household pests are commonplace across the USA. Whether we're talking rodents or roaches, ants, and termites, they are everywhere. While some pests are essentially harmless, you still don't want to share a home with them. That's why we're going to be looking at different types of pest control treatments and methods.
If you want to look at an example of a typical pest control company, we believe Majestic Pest Control is a good one. They have some interesting information on their website about how to get rid of many different pests. We've put together some information on how to deal with pests and what methods are suitable. We'll start with something that is often overlooked, and that's knowing what you are dealing with,
Correct Identification
It is important to know what you're up against when dealing with pests in the home, as each different one presents a separate scenario. Rats and mice, for example, will be caught mainly by bait and traps, while roaches are usually only eradicated by chemical methods.
The first thing a professional pest control expert will do is thoroughly examine your property for signs of pests that identify the species involved. They will then trace back to where the creatures are coming from and how they get into the home.
In the case of insects, it is vital to destroy the source to prevent further infestations and kill the creatures in the home. Some pests will not be exterminated. Bees, for example, are vital to the ecosystem. A bee's nest can be dangerous and should not be tackled yourself – the same applies to wasps and hornets – and the expert will remove the nest and the bees to somewhere they can thrive.
So, step one is identification, and the next step is choosing the correct treatment method.
Organic Pest Control
The three main methods of eradicating pests are organic, chemical, and bait and trap. Many people do not like to use chemical pest control methods – more on them in a moment – and indeed, many commercial pesticides that have been removed from the market are now illegal to use after previously facing mass tort lawsuits. If you have any old pesticides in your shed or garage, please check if they are among the banned substances and ensure they are disposed of safely and correctly.
What do we mean by organic pest control? It's an umbrella term that applies to any non-chemical – or safe chemical – pest control method. For example, Sodium fluoroacetate is a poisonous substance to many household pests and is regularly used in baits for rodents, roaches, and more. It is considered safe as it is biodegradable and causes no harm. Other organic methods include insecticide soaps, safe oil sprays, and even nematode worms targeting pests. Talk to your local pest control experts for more information on organic methods.
Chemical Pest Control
Chemical pesticides – as we have already mentioned – are the last resort. Many have been banned as the residue they leave behind finds its way into the watercourse and the ground. This is dangerous not just to us but to animals and plants. However, your pest control experts will be licensed to use certain chemicals, for example, when getting rid of roaches and other problematic insects.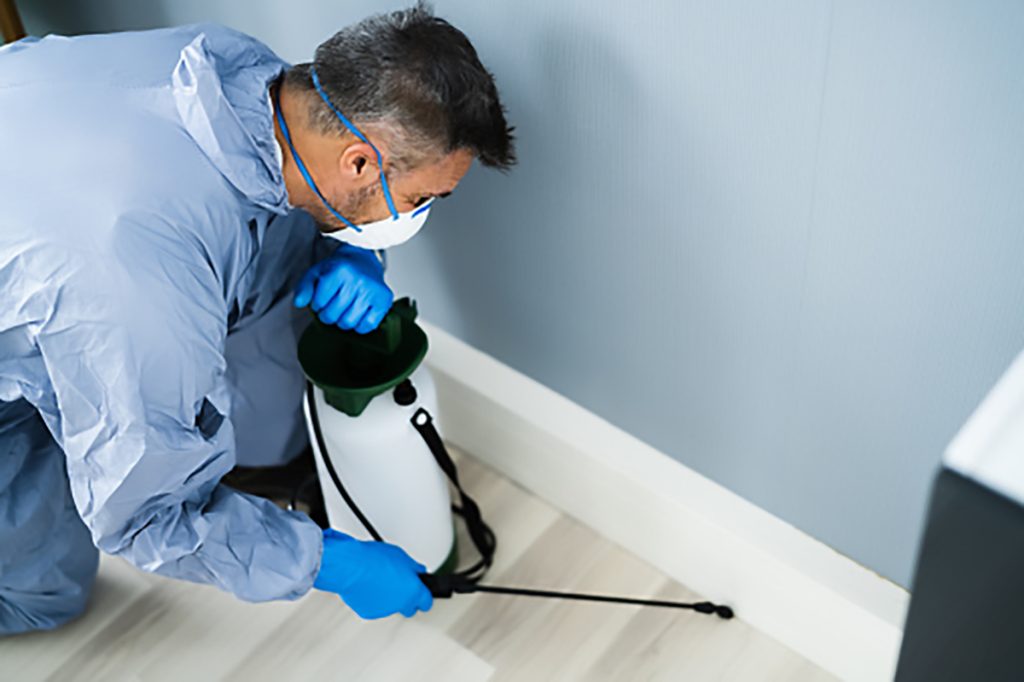 These methods use sprays, bombs, and other devices to eliminate even the most troublesome pests. As they know how to use these products correctly and safely, they will leave your home clean of chemicals and pests. The experts will advise you on how long you, your family, and your pets will need to remain off the premises while the work is carried out and ensure that the home is safe to return to before you do.
If you have an infestation of roaches, ants, or other insects, this may be the only treatment that works. On no account, dig out those old pesticides mentioned earlier as they will be dangerous, and don't try using chemical methods yourself. Always talk to the experts and remain on the safe side.
Baits and Traps
Baits and traps are not just used for mice and rats – and other rodents – but can also be successful for insect pests. Roaches may be caught in a trap and are easily attracted by the right bait. The same applies to ants and termites, each of which can be drawn out from their hiding place by a carefully considered bait.
The knowledge that comes with the services of an expert in pest control cannot be overestimated here. They will carry out their home assessment and know precisely where to place the bait and trap and what bait to use. This method has a high rate of success. The expert will revisit your home regularly to collect the dead pests and monitor progress, and eventually, no more will be caught – they've been eradicated.
Preventative Pest Control
A professional will also be able to assess your house for preventative measures. Some of these are simple. For example, ensuring all food in the house is kept in airtight containers, and none is left out on the side for roaches and mice to enjoy. Also, look for leaking water pipes and other sources of moisture that insects tend to enjoy.
Then there's proofing all entrances – including doors, windows, and air bricks – and filling in cracks and holes in masonry. You will be surprised how small a gap a mouse can squeeze through. There are many preventative measures you can take, and while none are a guarantee, each will help to an extent.
Conclusion
There is a strong likelihood you will experience an infestation of household pests at some point during your life. We recommend an immediate call to your local pest control experts as the best course of action. If you think you have a pest problem, get in touch now and have them assess your home for immediate treatment.