8 Tips On Finding The Best Pest Controller For Your Home
Choosing The Right Pest Control Team
One of the most difficult aspects of dealing with pests is figuring out how many there are and what they've done to your house. Fortunately, pest control experts like Pro Pest Control Sydney https://www.propestcontrolsydney.com.au can take care of everything for you. From identifying the type of pest you have to recommending the best pest control plan to solve the issue.
When it comes to finding the best pest controller for your home, it's important to do your research. Different companies offer different services, and you'll want to find one that can meet your specific needs. Here are eight tips on searching the best pest controller for your home.
1. See If They Do Inspections Or Consultations
Some pest control companies offer a free consultation and inspection to help determine the best course of action. It might be worth taking advantage of this free service. The professionals will be able to walk inside, and let you know if the pest problem was caught early or has simply been festering for a while.
2. Look For Pest Control That Is Environmentally Friendly
By looking for pest control that's environmentally friendly, you'll be doing your part in making the earth a better place. Along with being safe and effective on pests. Synthetic pesticides are harmful to children and pests who are likely to ingest these toxic chemicals. However, the environmentally friendly pesticides are not made with toxins. Thus, they are 100% safe for all members of the family.
3. Seek out Licensed Operators
Most pest control companies will gladly show you, their license. This is to prove that only licensed and properly trained professionals are working in your home. They should also display the labels for any pesticides they intend to use in your home, as well as other pertinent information. Visit Environmental Protection Agency to learn more about pest licenses and permits.
4. Ask For Referrals and Look For Reviews
One of the best ways to find a great pest control business is by asking others for referrals. If you want more assurance that your chosen company will live up their end of agreement, ask them if they have any online reviews or testimonials from past clients who used their service before.
5. Make Sure They Are Budget Friendly
The last thing you want is a pest control service that will break the bank. Make sure they are within your budget. Take advantage of consultations and inspections before committing to one company. This is to avoid being stuck with an overpriced bill when something goes wrong later on. Plus, don't be afraid to shop around and find the best option.
6. Ensure They Can Handle Your Pests
Experience is key when it comes to ensuring that your home's pests are taken care of. Some companies focus on several types, while others handle just one type. Make sure you know which ones can solve what's bothering you before hiring them because if not then there could be more problems down the line. Always look at their level of expertise and if they know how to best handle any pest issues.
7. Make Sure They Can Work With You
If you own a commercial business, the times when you can have your business treated for bugs will most likely be different than if you have a residential problem. Most commercial pest controllers will be able to work around your schedule and perform treatments when your business is not open or serving customers.
8. Look For A Proven Track Record
You want to make sure you find a pest controller with an established track record of success. It's easy for inexperienced people or new businesses set up shop in today's market, but they might not be able handle the job properly and your home could suffer as well. How do I know if a company has been around for long? There are many ways, but one of the most straightforward is looking at their reviews. After all there's nothing worse than hiring someone who can't deliver on what they promised! Plus, when you're in such an important position as deciding between two companies with similar services it pays off to be safe rather than sorry.
By following these simple tips, you can be sure to find the best pest controller for your home. And with pests under control, you can rest easy knowing that your family and pets are safe from harm.

8 Best Pest Control Advice When Buying a New Property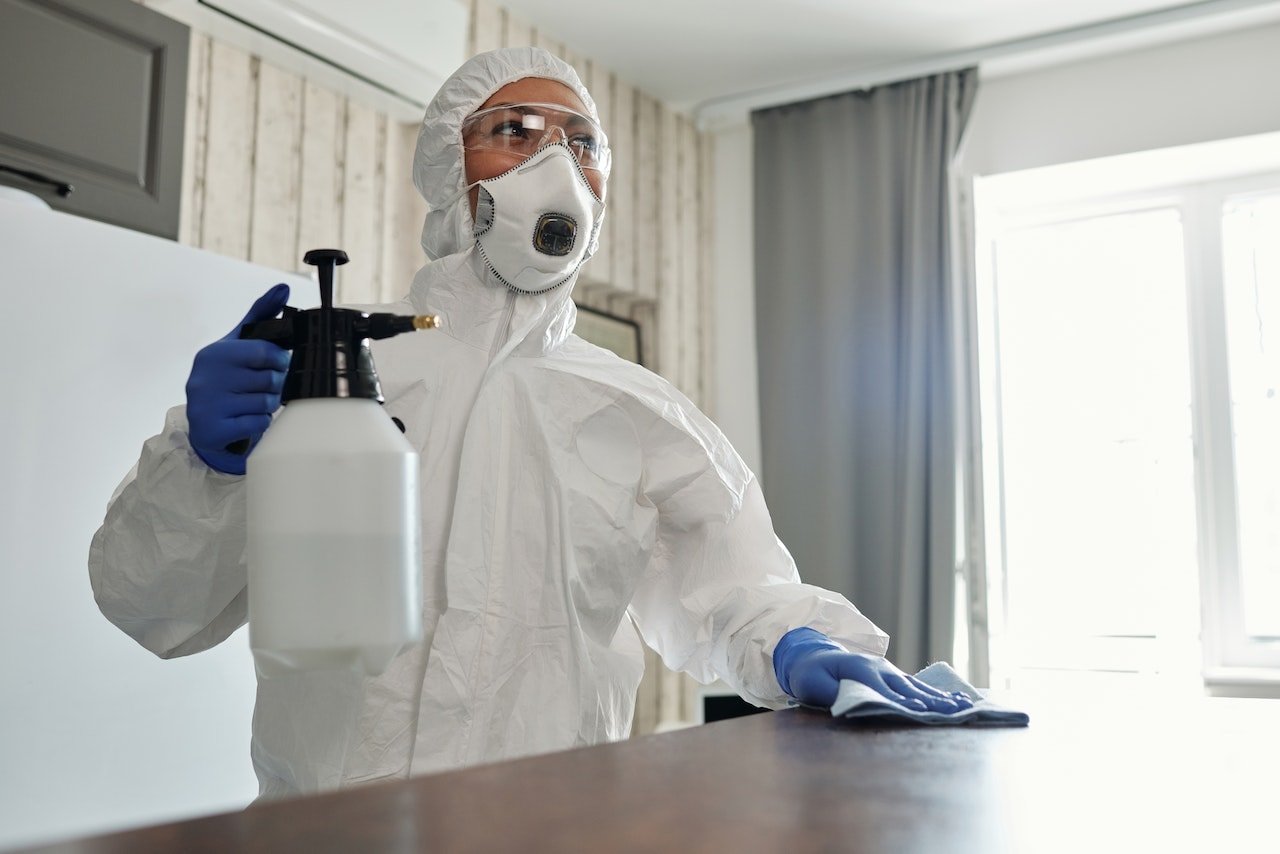 When buying a new property, it is important to consider the issue of pest control. Pests such as rodents, termites, ants, and cockroaches can cause significant damage to your property and be a source of discomfort and health risks. To help you ensure that your new property is free of pests, here are 8 best pest control advice to consider:
Give the property a thorough inspection

Before buying a property, it is crucial to conduct a thorough inspection to identify any existing pest problems. Hire pest experts, like rat control services from Toronto, to inspect the property and provide you with a report.

This report should identify any existing pest infestations, the severity of the infestations, and recommended treatment options. Armed with this information, you can make an informed decision about whether to proceed with the purchase or negotiate a better price to cover the cost of pest control.
Check the building's history of pest control

Find out if the property has a history of pest control measures. If pest control was conducted in the past, it is important to determine the effectiveness of these measures and whether they were successful in eradicating pests.

Knowing the history of pest control can help you identify any recurring pest problems that may require ongoing treatment. You can ask your real estate agent from Ajax to provide the history of the property for you.
Inspect the surrounding area

The surrounding area can have a significant impact on the likelihood of pest infestations. For example, if the property is near a garbage dump or a stagnant body of water, it may attract pests such as rats, cockroaches, and mosquitoes.

Inspect the surrounding area for any potential pest hotspots and take steps to mitigate the risks, such as clearing bushes and debris, covering garbage bins, and draining stagnant water. You can hire pest control experts from Collingwood to thoroughly inspect the property for you.
Seal up any entry points

Pests can gain access to your property through small cracks, gaps, and holes. Inspect the property for any entry points that pests may use to enter your home and seal them up.

This includes sealing gaps around doors and windows, repairing cracks in walls, and covering vents and chimneys.
Keep the property clean and clutter-free

Pests thrive in dirty and cluttered environments. To reduce the risk of pest infestations, keep the property clean and clutter-free.

This includes regularly cleaning surfaces, vacuuming floors, and clearing clutter from cupboards and shelves. To avoid attracting pests, store food in airtight containers and regularly dispose of garbage.
Install pest control devices

Installing pest control devices can help prevent and detect pest infestations. For example, installing fly screens on windows and doors can prevent flies and mosquitoes from entering the property.

Installing rodent traps and bait stations can help control rodent infestations while installing termite bait stations can help detect termite activity.
Use pest control treatments

If pests are identified during the inspection, it is important to use effective pest control treatments to eradicate them. This may include using insecticides, baits, and traps. It is important to use these treatments safely and according to the manufacturer's instructions.
Regularly inspect and maintain the property

Regularly inspecting and maintaining the property can help prevent and detect pest infestations. This includes checking for signs of pest activity, such as droppings and damage to property, and taking appropriate action if pests are detected.

Regular maintenance, such as repairing leaks and cracks in walls, can also help prevent pests from gaining access to the property.
It is crucial to prioritize pest control when buying a property. Identifying and addressing any existing pest problems early on can save you from costly repairs and potential health risks down the line.

Taking the necessary steps to prevent pest infestations will help ensure that your home remains pest-free. When buying a property, be sure to consider pest control as a crucial aspect of the purchase process. Remember, early prevention is important to maintaining a safe and healthy living environment.