Choosing the Right Greenhouses for Your Backyard – Tips to Buy the Best
A greenhouse is an essential part for gardening enthusiasts. It is ideal for sowing seeds, growing tender plants, germinating tender crops, and taking cuttings.
A wide range of options is available when choosing a greenhouse. The prices depend upon the variety you choose. The cost of a greenhouse may vary from a hundred to thousands of dollars.
The final choice of greenhouse depends upon your budget and available area. When purchasing a new Greenhouse, you should look for a quality brand that comes with a guarantee, to safeguard you against any manufacturing defects.
It is better to settle on the site first, as it is the prime determinant for the size of a greenhouse you are installing. After finalizing the site, and size, you can proceed with other factors. Decide whether you can lay the greenhouse foundation yourself or need a professional to do it.
Here in this article, we will provide you with some tips that help you choose the best greenhouse option. We also discuss the factors to consider while making a correct choice.
After finalizing the greenhouse, there are some essential kits and accessories that you will need to maintain the greenhouse. Garden sheds are also the options if you opt for outdoor storage over growing space. But choosing a greenhouse is a better prospect.
Factors to Consider When Buying a Greenhouse
1. Size of a Greenhouse
The greenhouse comes in 2 feet increments. The area is measured in width, length, and height. For a limited or smaller site, a 6 feet wide greenhouse is a good option. Although having an 8 feet wide greenhouse enables you to have shelves on both sides.
A height of 5 feet will allow a sufficient amount of sunlight. Gardening enthusiasts wish to have the biggest one if their budget and area are enough to do so.
Vertical gardening is an excellent idea for a small area. You can have a greenhouse with maximum height even if your site is smaller in size. With an elevated greenhouse, you can opt for vertical gardening.
2. Greenhouse Shape
Traditional shape, Octagonal shape, and Lean-to shape are three primary shapes of a greenhouse. New shapes, like domes, are also in trend. Domes and Octagonal shapes are best for an awkward open area. A lean-to shape gets a benefit of an already existing structure. If a wall of an existing structure faces the south, it will remain warm even at night due to sunlight absorbed in the wall helping the plants to rise faster.
3. Timber or Metal Greenhouse?
Aluminum is economical and low on maintenance. It is available in different colors and comes powder-coated. Timber is attractive but costly and needs regular maintenance. Wooden models are better than metal in maintaining temperature. It requires a brick or timber wall up to half of its height for support. It holds the sunlight heat very well, but you cannot do plantations at ground level.
4. Which Glaze to Choose for a Greenhouse?
Glasses for horticultural use allow maximum sunlight. It is easy to replace if damaged and long-lasting. Comparatively, toughened glasses are more costly. However, it is a better option when kids and heavy traffic surround the place. A toughened glass shatters safely on the damage. Polycarbonate is also an alternative for durability and cost and provides better insulation but allows lesser sunlight through it.
5. Greenhouse Ventilation
Ventilation is necessary for humid and hot weather. A greenhouse measuring 6 x 8 feet in width can have two hinged vents at the roof and also on the walls. An automatic vent opener for a greenhouse is a new technique that is trending nowadays.
Greenhouse ventilation helps in every system of plant growth.
6. Greenhouse Floor
The flooring of a greenhouse is necessary. A level floor is essential for better results. Gravels on sand or hardcore top allow easy drainage. You can make it wet in summer for humid air ventilation. Borders with soil are excellent to sow crop seeds in a greenhouse.
7. Greenhouse for Home Office
To go green at your workplace is like showing responsibility towards the environment. Be careful while installing shelves to your work desk yourself. Your desk should have enough space so that it does not hamper your work. The height of the desk or counter will work well if you sit on a chair or stool. Add a hardtop to your desk to write comfortably making a perfect greenhouse for the home office place.
8. Placing the Greenhouse
Take some precautions while installing a greenhouse at your living place. One of the precautions you must consider is not to install a greenhouse near the swimming pool deck. If a greenhouse already exists, never construct a swimming pool nearby. A greenhouse near a swimming pool has its negative impacts.
9. Greenhouse Alternatives
A polytunnel is a cost-effective alternative to a greenhouse. However, it is a less attractive option. A polytunnel is an alternate way to grow tomatoes in summer and lettuce in winter. It does not hold sunlight like a greenhouse in winters, thus unable to give sufficient protection to tender plants in winter.
A cold frame is helpful to provide a supplement to a greenhouse. It helps take cuttings, shield plants in the worst of winter, and harden off plants. It is used in seeds sowing that requires a cool temperature.
Mini greenhouses are good options for small gardens. They are feasible in growing tomatoes, peppers, and aubergines. Mini greenhouses are effective in small kindergarten schools to teach gardening to students. Gardening by students makes them aware of their responsibility towards the environment.
Guidance Is Necessary
Greenhouse helps grow off-season plants, crops, and vegetables, providing a feasible environment. Never hurry to install a greenhouse. Instead, follow the tips given above to choose from the available options.
With the help of the tips provided in this article, you will surely make the best decision in choosing a greenhouse.

7 Ways To Make Your Greenhouse Energy Efficient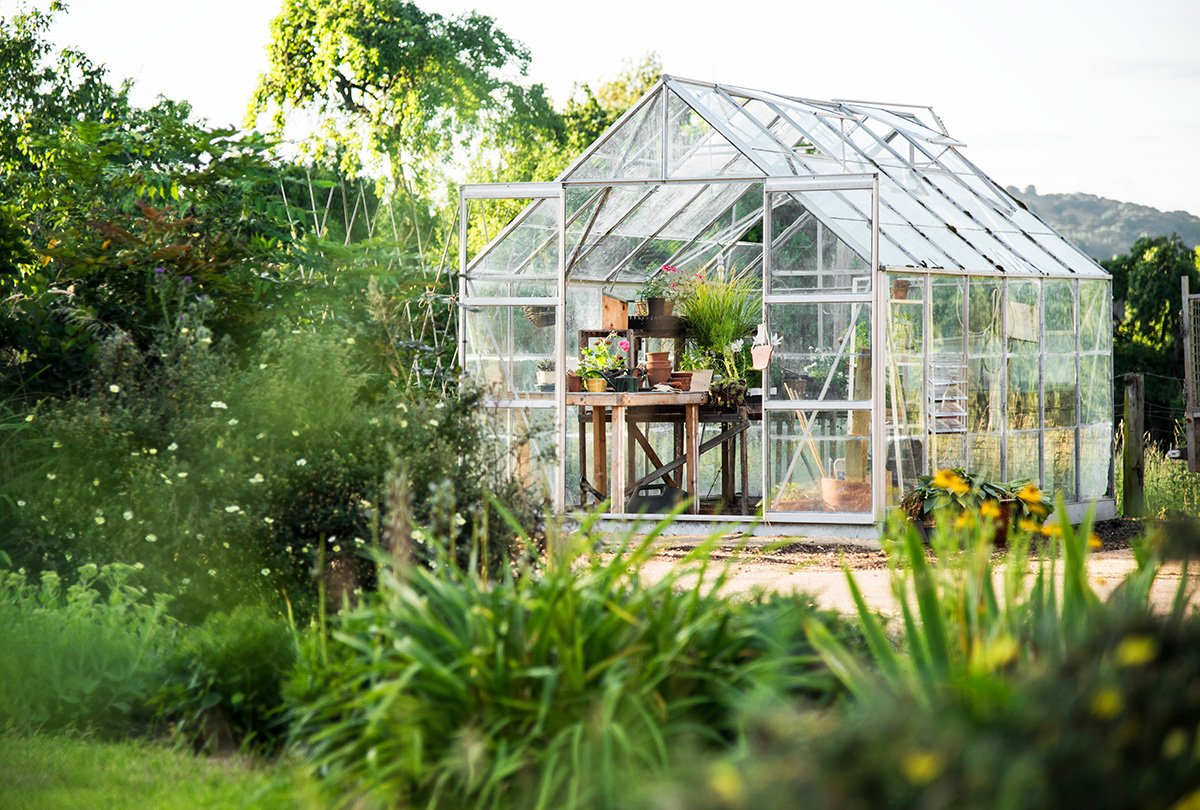 More people are interested in gardening and growing their vegetables and fruits at home. Especially during the pandemic when people are limited in the vicinity of their homes, they found ways to escape boredom by planting different types of vegetables and flowers on their lawns. For this reason, constructing or buying easy-to-build greenhouses is becoming a fantastic option because it allows people to grow more types of plants.
It also allows gardeners to grow certain plants out of season. You could even start growing plants that don't naturally grow in your local area. These are only some of the terrific benefits a greenhouse can bring you.
But maintaining a greenhouse can require you to spend more. So, it's crucial to find ways to make it more energy-efficient. Doing so will help you save money.
If you're looking for ways to make your greenhouse more energy-efficient, continue reading this article.
1. Install Solar Panels
One way to do this is to use green energy by installing solar panels like the ones you can find at Solar Run and other similar companies. It will help power up the entire greenhouse on its own. And with enough solar panels, it can also produce enough energy to power up other parts of your home. It is no stranger to our knowledge that solar panels can be expensive, but if you consider their long-term benefits, you can conclude that the positives outweigh the negatives. With this, you can save money while also contributing to the betterment of the environment.
2. Use Thermal Screens
Maintaining the temperature in a greenhouse is extremely important. It is because plants and crops can be sensitive to changes in temperature. Fortunately, installing thermal screens can be a great way to keep them insulated. This way, you can avoid using heaters, which can use up a lot of energy.
3. Seal The Greenhouse
Since maintaining temperature is crucial for greenhouses, so you need to avoid problems like heat loss. If it's your first time choosing a greenhouse, ensure to assess its quality because some materials likely lose heat faster, and some get damaged easily.
For instance, many more affordable greenhouses are fantastic, but they tend to use polycarbonate plastic, which isn't as durable as glass. If your greenhouse uses the plastic variant, consider examining it regularly to see if there's any damage, such as tears and holes. This way, you can seal the greenhouse as soon as possible to avoid heat loss and the need for heating equipment.
4. Use Lighting That's More Energy Efficient
Lighting is vital in a greenhouse, but this can be tricky if you want to be more energy-efficient. If you wish to have better lighting and save on bills, you'll have to get rid of old and inefficient incandescent bulbs because this can take a lot of power. Instead, it's better to use LED lighting since it doesn't require as much energy, and it can save as much as 50% energy on your greenhouse.
5. Seal Around The Fans
For the fans in your greenhouse, it's a good idea to check around them. It is because some might not be sealed properly. At night, it's easier to see if there are parts that aren't sealed by seeing where the light passes. Once you see it, you'll be able to repair them by using a caulk gun. This way, you can make sure that your greenhouse is at the right temperature to grow all kinds of plants, which is one of the main reasons to get a greenhouse.
6. Clean Up The Fans
Another vital step is to clean up the fans because this can affect how well the fans work. Make sure to wipe the fan blades down and get rid of the dirt from the ventilators since this can cause cold air to get inside. Cleaning up is so effective that it can improve ventilation efficiency by 15%
7. Maintain Boilers And Heaters
If you use boilers and heaters, it's also crucial to maintain them always as you would with the fans and ventilation. Having them inspected every year is usually enough to identify cracks, leaks, and any problem with their functionality.
It's also essential to clean up the vents and remove any clogs therein. That is because it can cause incomplete combustion. Also, the noxious gases won't discharge if the vents are dirty or blocked up. So make sure to clean it up and get it serviced at least once a year.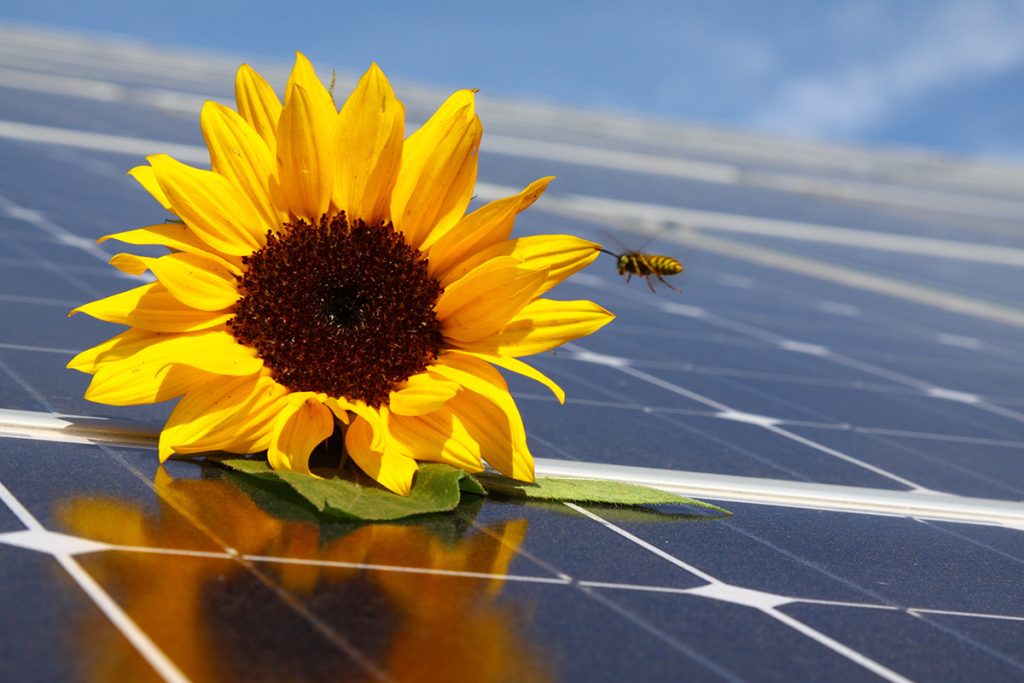 Why Keep Your Greenhouse Energy-Efficient?
People's electricity bills can hike up, especially if they have a greenhouse. In colder seasons, heaters and lighting is needed more to keep the crops alive. But constantly keeping these appliances and lighting on will cause a surge in electricity costs. Therefore, looking for energy-efficient solutions would be extremely helpful.
In addition, this is also a choice that's better for helping the environment. By forgoing using energy from fossil fuels, greenhouse gases can be avoided.
Conclusion
Finding ways to be efficient can be beneficial for greenhouse gardeners. Some of these strategies to make it more efficient can be simpler, but there are also more technical measures. However, it's good to remember that these are investments that can help you save, avoid environmental damage, and help grow healthy crops.