How to Clean Your Greenhouse This Summer in 8 Easy Steps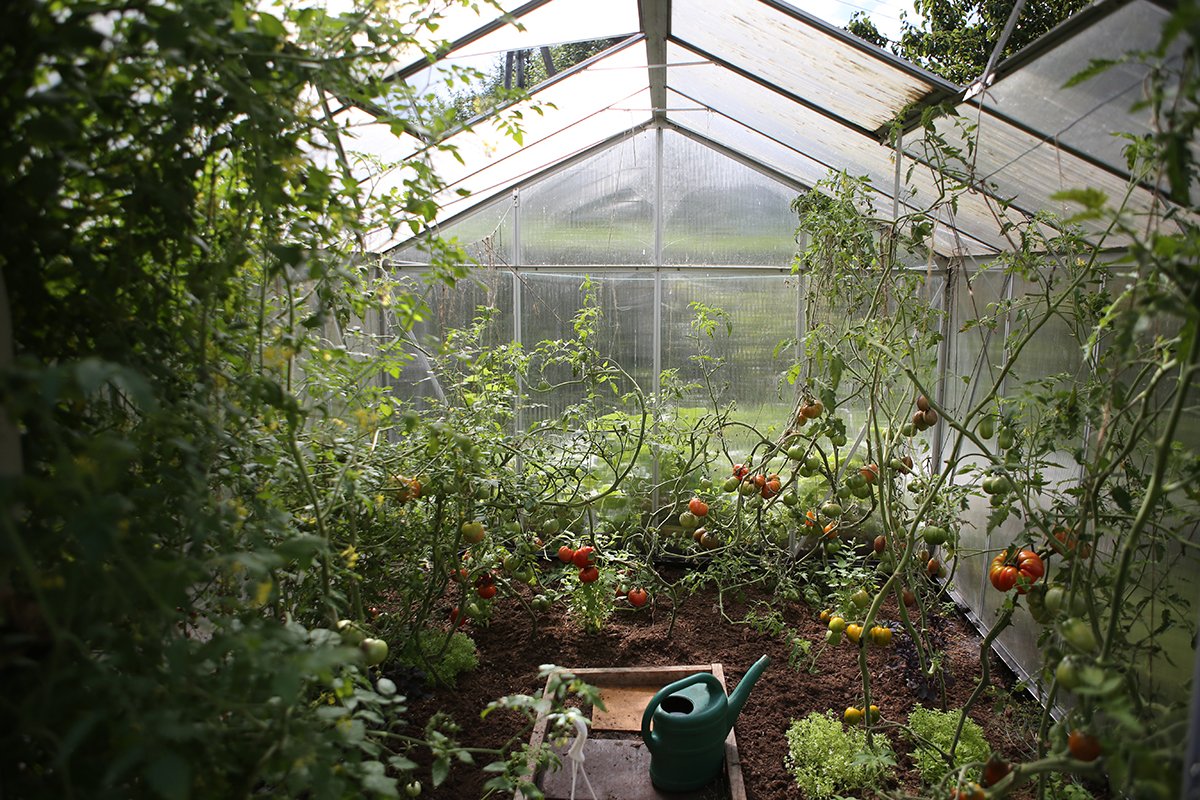 1. Make Sure Your Greenhouse Is in Good Working Order
Take a good look around your greenhouse. Remove everything that isn't appropriate so you can start over. Look for broken pieces of plastic, glass, or wood, make any necessary structural changes, and check for leaks in the irrigation system. If your home becomes flooded during the winter, you'll want to repair it without delay. Also, keep an eye out for any bug hiding spots (keep reading to learn more).
2. Sweep Your Greenhouse's Interior and Exterior
Remove any dead plants, pots, tools, and other abandoned items from the greenhouse. For the garden, fill a bucket halfway with hot water, some soap, and disinfectant (they're available at any home improvement store or even regular supermarkets). Use a clean cloth to clean and sanitize the outer surface of plants and pots. Do not forget to sweep and clean the floor.
When you're ready to plant, clean out any unused jars or pots you have. Clean the outside of your greenhouse with a high-quality pressure washer. Then double-check to see if there are any leaks.
3. Pay Attention to Seasonality
March is an ideal time to plant the seeds for those plants that need a little more time to mature before harvest. Begonias, geraniums or even peppers, and eggplant are just a few examples of plants that like to begin growing early. Check the online resources to find a convenient and comprehensive schedule of how to make sure your gardening tasks are season-appropriate.
4. Conduct a Pest-Prevention Sweep
The cold, contrary to common opinion, does not solve your insect issues. Snails, critters, and other tiny animals hibernate in previous year's leftover pots and crevices, as well as in the crowns of plants. The vine weevil has larvae that like digging through compost heaps for plant roots to eat. To cleanse your greenhouse against annoying vine weevils, weed out any you discover and apply the anti-parasitic chemical liquid. This is another reason to make sure your deep cleaning is comprehensive and thorough before the new season starts.
5. Make Sure the Beds, Gates, and Trellis Are in Good Working Order
Well before sweltering heat sets in, get the hard lifting done. It's important to repair any structures or equipment that have fallen into disuse now, so once the warm weather arrives, it'll be all about the garden. Another excellent idea is to put a wood preservative on any wood material in your greenhouse during extended periods of dryness.
6. Keep Your Gardening Equipment Clean and Sharp
If it wasn't obvious before, cleaning everything that will come into touch with or be in proximity to your greenery is critical. Dirty tools may spread illness and introduce germs and fungus to newly pruned plant markings. Keeping your tools sharp can also help you save time and money in the long run. If they are sharp, they will function better. They'll also be more convenient to deal with and provide cleaner and more precise cuts.
7. Prepare Your Compost Pile
It's time to create a compost pile in your yard if you don't already have one. It doesn't matter whether you buy a prepared compost container or construct your own out of scrap wood. This achieves two objectives: You now have a place to store your garden trash, and your crops will appreciate the fertilizer full of nutrients, that is produced as it decomposes! Green clippings, vegetable and fruit peelings, wood chips, and even shells may all be used to make the ideal mix. To keep your compost fresh, turn it in once a month with a garden shovel or fork to keep it fresh and oxygenated.
8. Check to See Whether the Ventilation Is Enough
Inadequate airflow in the greenhouse is a common cause of fungal infections. Make sure that your greenhouse has adequate apertures and that they are properly positioned to allow for optimum air circulation to prevent a catastrophic infection for your plants. This should ideally include two vents on opposing sides of your greenhouse, as well as two vents on the roof. Investing in a fully automated vent-opener is one option. This may preserve your whole crop if temps increase and the greenhouse becomes hot. If you fail to open those vents for whatever reason, the automated vent guarantees that warm air escapes, avoiding the withering of plants.
The preceding are only a few things to think about before the official season begins. How long does it take you to get your greenhouse ready for the season? Share your ideas with us so that others may benefit from a beautifully prepared garden.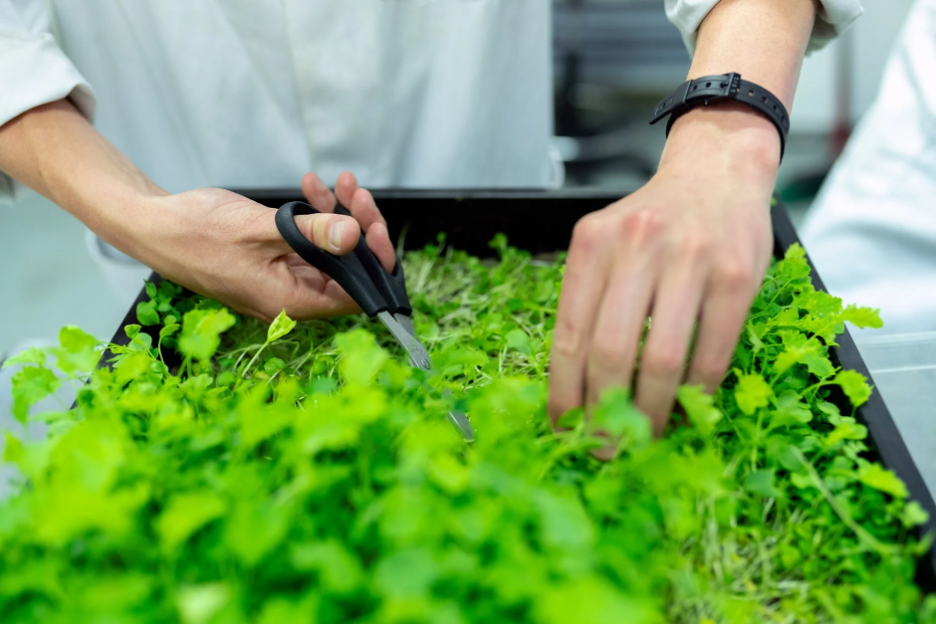 Budget-Friendly Home Additions
With the current state of the real estate market, affordability is more important than ever when looking for a new place to live. Every day, it seems like there's a new story about how home prices are getting more and more out of control. With more and more people looking for places to live, it's no wonder that prices are continuing to go up. The good news? Even though prices are rising, there are still plenty of ways to get into the real estate market without spending all of your savings. These low-cost DIY home improvement ideas will make you feel like you spent more money than you actually did. Although they may not be as exciting as buying your first home, making additions to your current house can make any place feel more open and inviting!
Add a Deck for Morning Breathing or Evening Sunsets
Even if you can only step outside for a few minutes, having an outdoor space can make a big difference in your daily routine. A deck can be your morning breathing space, a spot to watch the sunset, or the perfect spot to plant a garden. If you're looking to add an outdoor space without breaking the bank, you can set up a tent and bring out furniture, such as a summer outdoor seating. With the right design, an area under a deck can be used as an office or a play area for kids, or even both at the same time. Adding a deck to your home doesn't have to cost a fortune. If your question is, can I paint cedar decking? You can definitely find the answer to that by seeking advice from the experts or you can even read a blog about this.
Add on to the Backyard
If you're lacking the space for a full backyard expansion, another affordable solution is to build an addition or extension onto your existing backyard. By adding an extension to your backyard, you can create additional space to enjoy while also increasing the value of your home. Landscaping can be a popular addition to your backyard, as it can add aesthetic value, as well as decks and pools. If you have any extra space in your yard, you might be able to add a garden, a patio, or even a fence.
Add a Sitting Room
Some people feel most comfortable spending their time in a less-active area of the home, such as the living room or bedroom. By adding a sitting room, you can help create a sense of flow and unity between the kitchen and the other living areas in your home, making your house feel more like a cohesive unit. This can be done by adding a new wall, a desk, a bench, or anything else that would block the view. You can partition off a living room from the rest of your house with a curtain or a special kind of fabric that could be an alternative to a wall. If you would prefer a temporary division, several different upholstery fabrics can be used and changed as necessary.
Add Something That Grows
Incorporating another living thing into your home decor does not have to be a costly endeavor. You can find beautiful plants for a very reasonable price and add them to your home in just a few easy steps. Mushrooms can also be a great, natural addition to your home improvement project. Some mushrooms can actually do well when kept in the house, so you wouldn't have to worry too much about them and can tend to them when needed. If you don't think foraging for mushrooms is for you, then you can always purchase a mushroom growing supply kit that you can keep indoors. Not only are these easy home improvement ideas budget-friendly, but they're also a great way to introduce your family to the rewarding hobby of gardening. If you or anyone in your family is new to gardening, or if you have kids who haven't shown interest in gardening yet, adding something that you can grow in your home is a great way to get them interested.
Remember to Enjoy and Save Money as Well
It's essential to select a home improvement project that is also within your budget. There are a number of ways to renovate on a budget, ranging from small changes to complete overhauls. Depending on the level of renovation you're considering, you can expect to spend anywhere from a few hundred dollars to tens of thousands of dollars. The cost of a home renovation is important to factor in, but it shouldn't be the be-all and end-all of your decision. Where you spend your money matters, and a renovation is an excellent opportunity to make your home more sustainable. If you want to be economical with your renovation project, you should select one that will upgrade the usefulness of your total living area without being too expensive.