The 6 Most Common Greenhouse Crops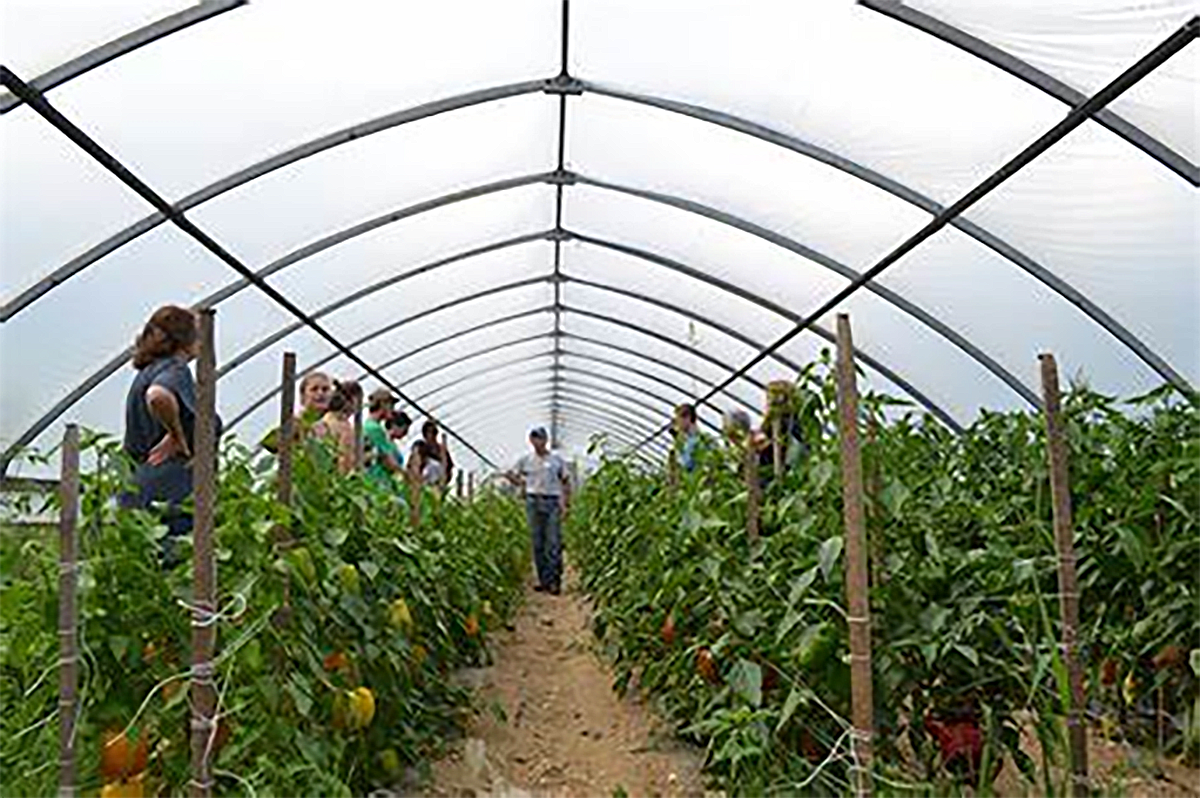 Are you living in or moving to Liberty Hill? While the area is great for luxury activities such as camping and hiking thanks to its natural beauty, you can also utilize the vast landscape and ideal climate with greenhouse farming.
We've taken the liberty to highlight some of the most common greenhouse crops you can plant that are highly profitable, so you can turn your hobby into a lucrative business.
Things to Consider When Picking Crops
Before deciding on which crops are the best for planting in a greenhouse farm, there are a few factors you to consider.
Single or Multiple Crops?
Do you want to grow single or multiple crops? Experts strongly recommend that you stick to a single crop so you can concentrate all your time, effort and resources to ensure it grows healthy and lush. This is because taking on different kinds of crops at the same time will require different and specialized needs with regards to:
Water
Attention
Fertilization
Shade
Are You a Beginner or Experienced Farmer?
If you're new to the greenhouse farming business – or farming altogether – it's advisable to start with a crop that's easier to grow and monitor until harvest time.
How Much Space do You Have?
You'll also need to determine exactly how much space you have in your backyard for a greenhouse. This is important for estimating the costs involved with a crop you are considering.
Types of Crops to Choose
Fruits and vegetables are the most common type of crop that can thrive in greenhouse environments. We list a few examples below.
Tomatoes
Tomatoes are among the common crops that many greenhouse farmers prefer planting because of how many you can grow. They're also very profitable, with almost every household using tomatoes in some fashion in their usual diet.
Lettuce
Lettuce is another favorite crop among greenhouse enthusiasts. It can be profitable, but it's also relatively easy to grow for beginners or casual farmers. There are also many different kinds of lettuce that you can grow.
Cucumbers
Cucumbers are a highly profitable vegetable to grow because of how versatile they are in catering and cooking. They are not as popular as tomatoes or lettuce, because they are not as easy to keep fresh after harvesting. Nonetheless, if you grow organic cucumbers they can fetch high prices.
Peppers
Have a few popular varieties and colors, but mainly red, yellow and green. We'll quickly point out that peppers aren't the easiest greenhouse crops to grow but they're still very profitable due to their use in popular cooking dishes like stir fry.
Spinach
Here is yet another vegetable that's best suited for greenhouse environment. Beginners will appreciate how fast it grows, but its growth depends on the environmental and climate conditions.
Conclusion
Now, from the above mentioned vegetables, which one will you grow in your greenhouse once you move into one of the new homes in Liberty Hill?

Budget-Friendly Home Additions
With the current state of the real estate market, affordability is more important than ever when looking for a new place to live. Every day, it seems like there's a new story about how home prices are getting more and more out of control. With more and more people looking for places to live, it's no wonder that prices are continuing to go up. The good news? Even though prices are rising, there are still plenty of ways to get into the real estate market without spending all of your savings. These low-cost DIY home improvement ideas will make you feel like you spent more money than you actually did. Although they may not be as exciting as buying your first home, making additions to your current house can make any place feel more open and inviting!
Add a Deck for Morning Breathing or Evening Sunsets
Even if you can only step outside for a few minutes, having an outdoor space can make a big difference in your daily routine. A deck can be your morning breathing space, a spot to watch the sunset, or the perfect spot to plant a garden. If you're looking to add an outdoor space without breaking the bank, you can set up a tent and bring out furniture, such as a summer outdoor seating. With the right design, an area under a deck can be used as an office or a play area for kids, or even both at the same time. Adding a deck to your home doesn't have to cost a fortune. If your question is, can I paint cedar decking? You can definitely find the answer to that by seeking advice from the experts or you can even read a blog about this.
Add on to the Backyard
If you're lacking the space for a full backyard expansion, another affordable solution is to build an addition or extension onto your existing backyard. By adding an extension to your backyard, you can create additional space to enjoy while also increasing the value of your home. Landscaping can be a popular addition to your backyard, as it can add aesthetic value, as well as decks and pools. If you have any extra space in your yard, you might be able to add a garden, a patio, or even a fence.
Add a Sitting Room
Some people feel most comfortable spending their time in a less-active area of the home, such as the living room or bedroom. By adding a sitting room, you can help create a sense of flow and unity between the kitchen and the other living areas in your home, making your house feel more like a cohesive unit. This can be done by adding a new wall, a desk, a bench, or anything else that would block the view. You can partition off a living room from the rest of your house with a curtain or a special kind of fabric that could be an alternative to a wall. If you would prefer a temporary division, several different upholstery fabrics can be used and changed as necessary.
Add Something That Grows
Incorporating another living thing into your home decor does not have to be a costly endeavor. You can find beautiful plants for a very reasonable price and add them to your home in just a few easy steps. Mushrooms can also be a great, natural addition to your home improvement project. Some mushrooms can actually do well when kept in the house, so you wouldn't have to worry too much about them and can tend to them when needed. If you don't think foraging for mushrooms is for you, then you can always purchase a mushroom growing supply kit that you can keep indoors. Not only are these easy home improvement ideas budget-friendly, but they're also a great way to introduce your family to the rewarding hobby of gardening. If you or anyone in your family is new to gardening, or if you have kids who haven't shown interest in gardening yet, adding something that you can grow in your home is a great way to get them interested.
Remember to Enjoy and Save Money as Well
It's essential to select a home improvement project that is also within your budget. There are a number of ways to renovate on a budget, ranging from small changes to complete overhauls. Depending on the level of renovation you're considering, you can expect to spend anywhere from a few hundred dollars to tens of thousands of dollars. The cost of a home renovation is important to factor in, but it shouldn't be the be-all and end-all of your decision. Where you spend your money matters, and a renovation is an excellent opportunity to make your home more sustainable. If you want to be economical with your renovation project, you should select one that will upgrade the usefulness of your total living area without being too expensive.