Does My Greenhouse Need a Permit?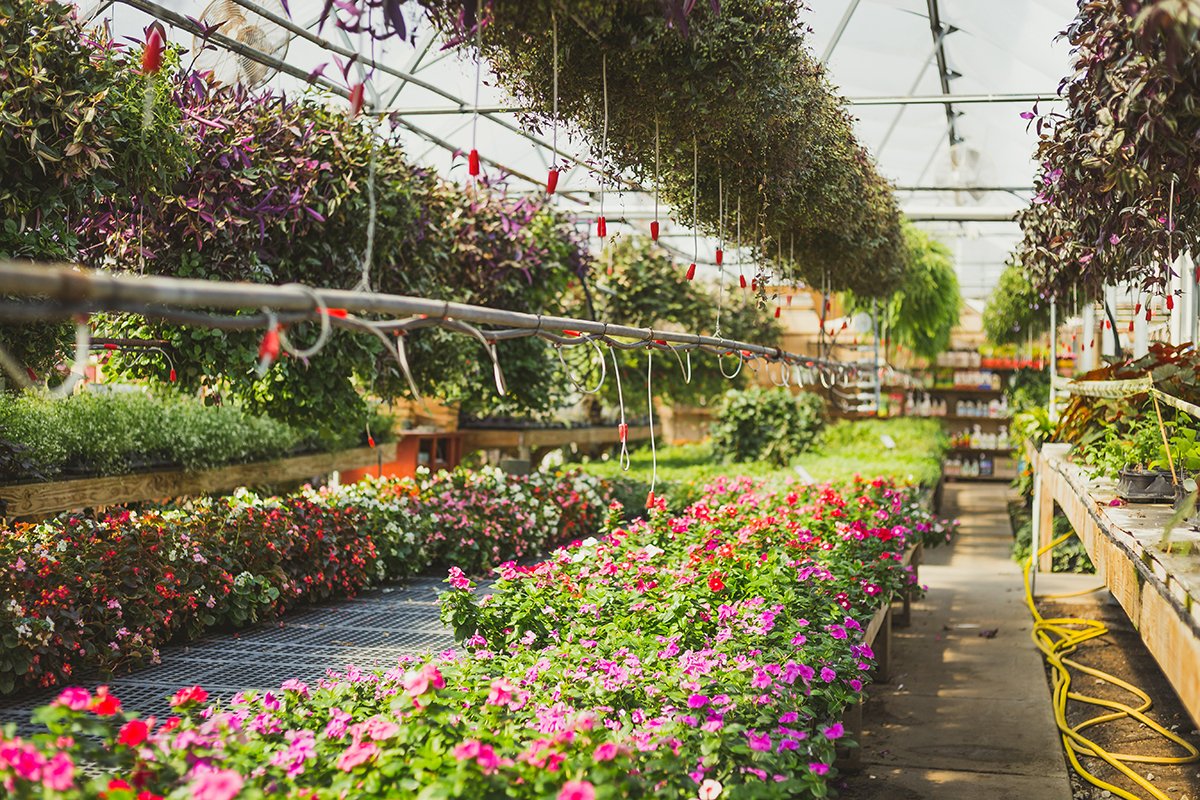 One of the first things a person must address when purchasing or building a greenhouse is what permits are required. The last thing a gardener needs is to purchase or build a greenhouse that doesn't meet the local code requirements. Every community is different so there is no standard when it comes to permits for greenhouses. However, finding out which permits are necessary is a relatively simple process and most potential greenhouse owners should be able to take care of it themselves. There are two types of permits that need to be considered when building or purchasing a greenhouse. Those two types of permits are zoning permits and building permits.
Zoning Permits
A potential greenhouse owner should check with his or her local zoning department to see what is required. Zoning permits regulate the location of the greenhouse on the property. For example, a zoning permit will specify how close to the lot lines you are permitted to build. This could be the side, rear, or front lot lines and will be determined by your community's rules and regulations. For instance, some communities may require that the greenhouse be built at least 20 feet away from the lot lines. Again, every community is different so be sure to check with your local zoning department to see how zoning permits affect your area.
Zoning permits will sometimes regulate the number of accessory buildings (greenhouses usually fall into this category) you can have on your property. Sheds and other outbuildings may be considered accessory buildings as well. The size of the building will also be taken into consideration by the zoning department. For example, the zoning department may decide that greenhouses that are less than 200 square feet need no additional building permits. In some cases, after meeting the zoning requirements, a potential greenhouse owner will have to get a building permit.
Building Permits
Building permits are typically issued by a county building department. Building codes look at the structural integrity and the physical appearance of the building. While many rural areas do not require any permits for accessory or agricultural buildings, most urban areas have some requirements. The building codes that address the structural integrity of a greenhouse generally deal with wind and snow loads and are specific to that geographical location. One of the first things to consider is whether you want a freestanding or attached greenhouse. Attached greenhouses normally require a building permit because they are considered an addition to the home and not an accessory building.
As far as building codes go, attached greenhouses are typically treated similarly to the addition of a sunroom. The building codes that deal with the appearance of the building will vary greatly from community to community. There may be regulations on how an accessory building appears. These rules are usually in place to maintain a high level of aesthetics in the neighborhood. In most cases, a greenhouse is welcomed by the community. Some homeowners' associations or condo associations may have stricter requirements on accessory buildings. They may even have their own architectural review board which would need to approve the greenhouse design prior to construction. In the rare case that a greenhouse doesn't meet the local requirements, you can apply for a variance. In most cases, a variance is possible because people like the idea of organic gardening in a greenhouse and local officials usually try to accommodate them.
Regardless of your location, experienced greenhouse manufacturers will help you work through the regulations process. In some cases, they may go as far as helping apply for variances or discussing your plans with a homeowners' association. Greenhouse manufacturers with quality customer service won't mind taking a few extra steps to ensure you get the right permits for your dream greenhouse.
For more information visit ArcadiaGlasshouse.com

7 Ways To Make Your Greenhouse Energy Efficient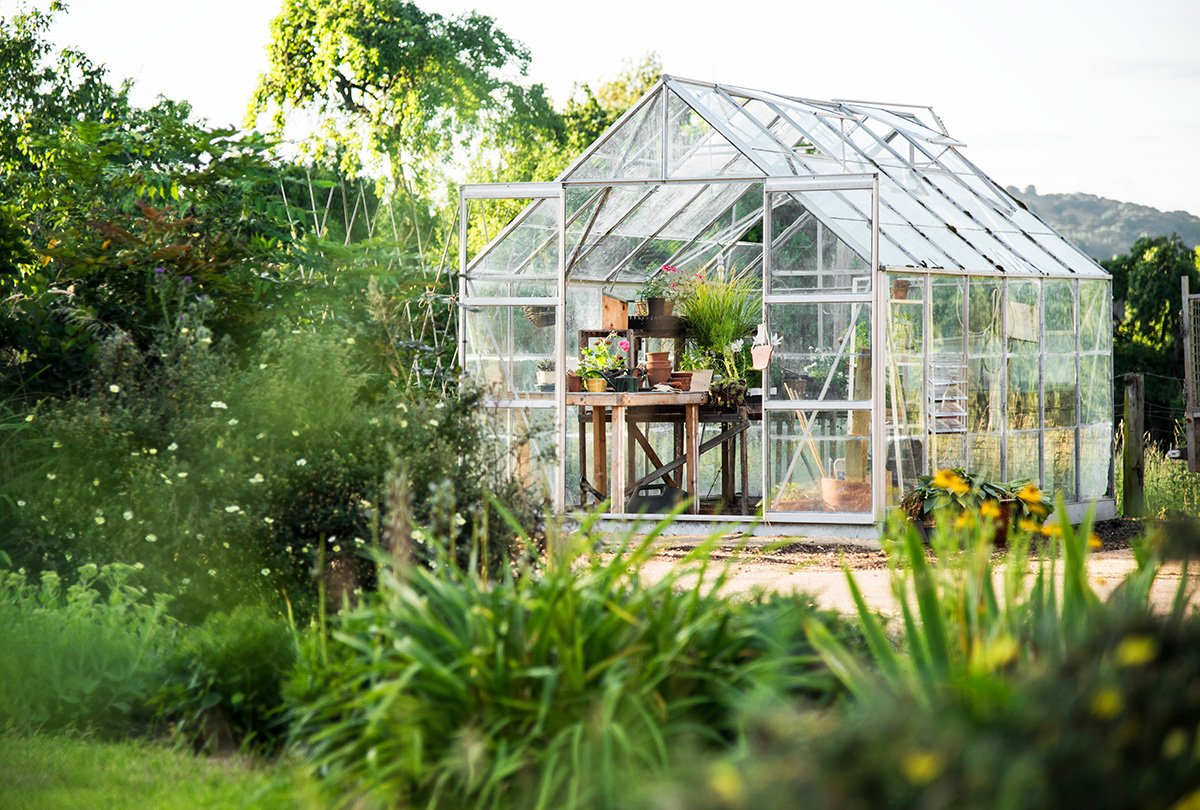 More people are interested in gardening and growing their vegetables and fruits at home. Especially during the pandemic when people are limited in the vicinity of their homes, they found ways to escape boredom by planting different types of vegetables and flowers on their lawns. For this reason, constructing or buying easy-to-build greenhouses is becoming a fantastic option because it allows people to grow more types of plants.
It also allows gardeners to grow certain plants out of season. You could even start growing plants that don't naturally grow in your local area. These are only some of the terrific benefits a greenhouse can bring you.
But maintaining a greenhouse can require you to spend more. So, it's crucial to find ways to make it more energy-efficient. Doing so will help you save money.
If you're looking for ways to make your greenhouse more energy-efficient, continue reading this article.
1. Install Solar Panels
One way to do this is to use green energy by installing solar panels like the ones you can find at Solar Run and other similar companies. It will help power up the entire greenhouse on its own. And with enough solar panels, it can also produce enough energy to power up other parts of your home. It is no stranger to our knowledge that solar panels can be expensive, but if you consider their long-term benefits, you can conclude that the positives outweigh the negatives. With this, you can save money while also contributing to the betterment of the environment.
2. Use Thermal Screens
Maintaining the temperature in a greenhouse is extremely important. It is because plants and crops can be sensitive to changes in temperature. Fortunately, installing thermal screens can be a great way to keep them insulated. This way, you can avoid using heaters, which can use up a lot of energy.
3. Seal The Greenhouse
Since maintaining temperature is crucial for greenhouses, so you need to avoid problems like heat loss. If it's your first time choosing a greenhouse, ensure to assess its quality because some materials likely lose heat faster, and some get damaged easily.
For instance, many more affordable greenhouses are fantastic, but they tend to use polycarbonate plastic, which isn't as durable as glass. If your greenhouse uses the plastic variant, consider examining it regularly to see if there's any damage, such as tears and holes. This way, you can seal the greenhouse as soon as possible to avoid heat loss and the need for heating equipment.
4. Use Lighting That's More Energy Efficient
Lighting is vital in a greenhouse, but this can be tricky if you want to be more energy-efficient. If you wish to have better lighting and save on bills, you'll have to get rid of old and inefficient incandescent bulbs because this can take a lot of power. Instead, it's better to use LED lighting since it doesn't require as much energy, and it can save as much as 50% energy on your greenhouse.
5. Seal Around The Fans
For the fans in your greenhouse, it's a good idea to check around them. It is because some might not be sealed properly. At night, it's easier to see if there are parts that aren't sealed by seeing where the light passes. Once you see it, you'll be able to repair them by using a caulk gun. This way, you can make sure that your greenhouse is at the right temperature to grow all kinds of plants, which is one of the main reasons to get a greenhouse.
6. Clean Up The Fans
Another vital step is to clean up the fans because this can affect how well the fans work. Make sure to wipe the fan blades down and get rid of the dirt from the ventilators since this can cause cold air to get inside. Cleaning up is so effective that it can improve ventilation efficiency by 15%
7. Maintain Boilers And Heaters
If you use boilers and heaters, it's also crucial to maintain them always as you would with the fans and ventilation. Having them inspected every year is usually enough to identify cracks, leaks, and any problem with their functionality.
It's also essential to clean up the vents and remove any clogs therein. That is because it can cause incomplete combustion. Also, the noxious gases won't discharge if the vents are dirty or blocked up. So make sure to clean it up and get it serviced at least once a year.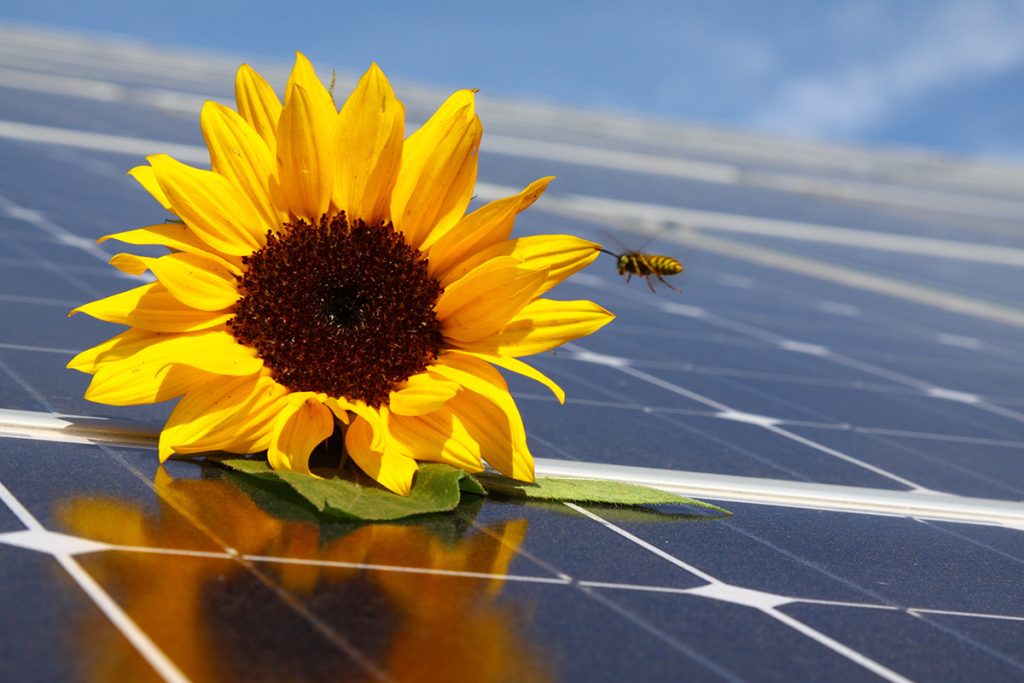 Why Keep Your Greenhouse Energy-Efficient?
People's electricity bills can hike up, especially if they have a greenhouse. In colder seasons, heaters and lighting is needed more to keep the crops alive. But constantly keeping these appliances and lighting on will cause a surge in electricity costs. Therefore, looking for energy-efficient solutions would be extremely helpful.
In addition, this is also a choice that's better for helping the environment. By forgoing using energy from fossil fuels, greenhouse gases can be avoided.
Conclusion
Finding ways to be efficient can be beneficial for greenhouse gardeners. Some of these strategies to make it more efficient can be simpler, but there are also more technical measures. However, it's good to remember that these are investments that can help you save, avoid environmental damage, and help grow healthy crops.