Does My Greenhouse Need a Permit?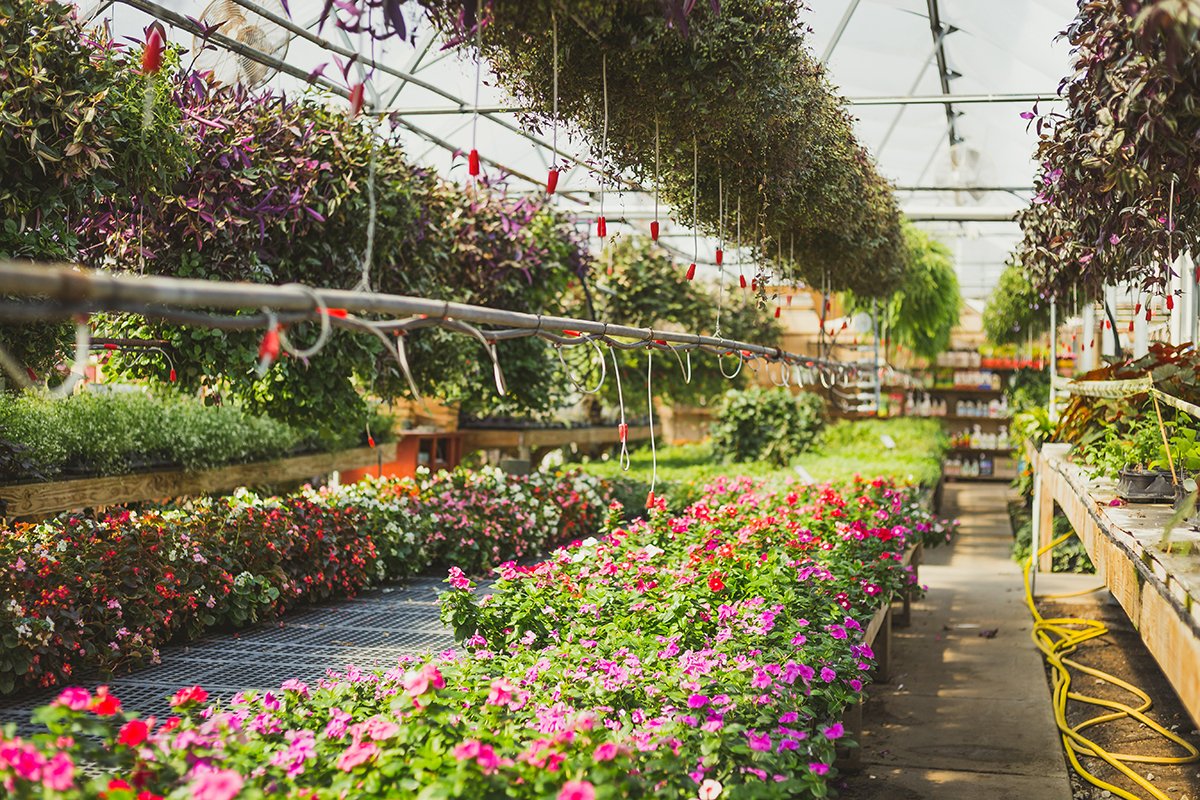 One of the first things a person must address when purchasing or building a greenhouse is what permits are required. The last thing a gardener needs is to purchase or build a greenhouse that doesn't meet the local code requirements. Every community is different so there is no standard when it comes to permits for greenhouses. However, finding out which permits are necessary is a relatively simple process and most potential greenhouse owners should be able to take care of it themselves. There are two types of permits that need to be considered when building or purchasing a greenhouse. Those two types of permits are zoning permits and building permits.
Zoning Permits
A potential greenhouse owner should check with his or her local zoning department to see what is required. Zoning permits regulate the location of the greenhouse on the property. For example, a zoning permit will specify how close to the lot lines you are permitted to build. This could be the side, rear, or front lot lines and will be determined by your community's rules and regulations. For instance, some communities may require that the greenhouse be built at least 20 feet away from the lot lines. Again, every community is different so be sure to check with your local zoning department to see how zoning permits affect your area.
Zoning permits will sometimes regulate the number of accessory buildings (greenhouses usually fall into this category) you can have on your property. Sheds and other outbuildings may be considered accessory buildings as well. The size of the building will also be taken into consideration by the zoning department. For example, the zoning department may decide that greenhouses that are less than 200 square feet need no additional building permits. In some cases, after meeting the zoning requirements, a potential greenhouse owner will have to get a building permit.
Building Permits
Building permits are typically issued by a county building department. Building codes look at the structural integrity and the physical appearance of the building. While many rural areas do not require any permits for accessory or agricultural buildings, most urban areas have some requirements. The building codes that address the structural integrity of a greenhouse generally deal with wind and snow loads and are specific to that geographical location. One of the first things to consider is whether you want a freestanding or attached greenhouse. Attached greenhouses normally require a building permit because they are considered an addition to the home and not an accessory building.
As far as building codes go, attached greenhouses are typically treated similarly to the addition of a sunroom. The building codes that deal with the appearance of the building will vary greatly from community to community. There may be regulations on how an accessory building appears. These rules are usually in place to maintain a high level of aesthetics in the neighborhood. In most cases, a greenhouse is welcomed by the community. Some homeowners' associations or condo associations may have stricter requirements on accessory buildings. They may even have their own architectural review board which would need to approve the greenhouse design prior to construction. In the rare case that a greenhouse doesn't meet the local requirements, you can apply for a variance. In most cases, a variance is possible because people like the idea of organic gardening in a greenhouse and local officials usually try to accommodate them.
Regardless of your location, experienced greenhouse manufacturers will help you work through the regulations process. In some cases, they may go as far as helping apply for variances or discussing your plans with a homeowners' association. Greenhouse manufacturers with quality customer service won't mind taking a few extra steps to ensure you get the right permits for your dream greenhouse.
For more information visit ArcadiaGlasshouse.com

How Does a Greenhouse Work?
Gardening is a great way to get fresh air, physical activity, connect with nature, and spend time outdoors. But if you're looking to take your growing operation to the next level, you should look into greenhouse construction. Ideal for large agricultural operations or even just your backyard garden, a greenhouse can extend your growing season, provide optimal growing conditions, and protect your plants from predators.
We've all probably heard of a greenhouse, but before you make the investment, it's wise to do your research and understand your options. It's also important to understand how a greenhouse works and how it affects the growing conditions of your plants. Well, that's why we're here to help. In this article, we're taking a closer look at greenhouses and how this technology can help transform your growing season and plants.
What is a Greenhouse?
We've all heard of this type of structure, but do you really know what a greenhouse is? A greenhouse is a structure that consists primarily of transparent materials for the roof and walls. In the majority of cases, glass is used to allow sunlight into the space, but it then cannot exit, which creates a warming environment. Greenhouses range in size from shed-like structures you might see in someone's backyard all the way to industrial-scale operations where they can take up acres upon acres.
What is this all for? The purpose of this structure is to allow in sunlight, which warms the interior of the greenhouse while protecting the plants inside from cold temperatures, bad weather, and pests and predators like deer or rabbits. Greenhouses are popular and can be used throughout the world, especially in colder climates, to create an ideal growing environment for plants, herbs, or any type of produce.
Greenhouses are versatile and customizable and can be used by anyone, ranging from multinational companies to your neighbor who loves to garden. If you're looking to grow in optimal conditions, a greenhouse could be beneficial for you.
Benefits of a Greenhouse
Greenhouses are popping up everywhere—and for good reason. Take a look at just a few of the top benefits of having your own greenhouse:
Your own growing space: have you ever dreamed of having your own dedicated growing space? If so, you'll need a greenhouse. Don't worry about clutter or determining the best space for your plants. A greenhouse does all that for you and even will help you finally get organized with your growing.
Optimal growing conditions: by trapping heat and sunlight, a greenhouse creates ideal growing conditions for a wide range of plants and herbs. With a greenhouse, you're in control of the growing conditions.
Protection: spending time on your plants only to have them eaten or destroyed by local critters is one of the worst feelings. To keep your plants safe from pests like deer or rabbits, use a greenhouse that provides maximum protection. It's also an ideal method for keeping out disease and fungi that can harm or destroy your entire yield. With a greenhouse, give your plants the protection they need.
Extend your grow season: depending on where you live, you may have a rather short growing season, which can severely limit how much (and what types of plants) you can actually grow. A greenhouse changes all this by providing you with optimal growing conditions throughout the whole year. All you need is sun.
Save money: while the initial construction of your greenhouse will, of course, require some costs, most greenhouse owners end up saving quite a bit of money in the big picture. Since you can extend your growing season, you can grow more and more types of plants or produce. And since a greenhouse provides protection for your grow, you won't waste money on replacing damaged or dead plants nearly as often. It will also cut down on your need to buy expensive fertilizers throughout the year.
How Does a Greenhouse Work?
As you can see, there are quite a few reasons to use a greenhouse for your grow needs. Greenhouses will let you extend your growing season, and at the same time, protect your plants from pests and predators. But have you ever stopped to consider how this technology actually works? Well, let's take a closer look.
A greenhouse works by allowing sunlight to enter your space. This is why it's so important that the building materials are transparent, such as using glass. Light will enter the greenhouse and then the heat from the solar radiation is absorbed by the plants in the interior space of the greenhouse. Remember, the darker the surface area, the more heat is absorbed.
When heat is absorbed, the wavelength of the incoming light is changed. In this new length, the heat cannot exit the greenhouse as it was able to enter. So, effectively, the greenhouse traps these wavelengths of heat inside. The heat remains in the greenhouse and radiates throughout the space, warming up the environment inside. As long as you're receiving sunlight throughout the day, your greenhouse and your plants will stay warm.
Conclusion – How Does a Greenhouse Work?
A greenhouse construction project can truly transform your growing operation—no matter how large or small. From a full-scale operation to a simple home garden, a greenhouse could be the perfect solution to help you grow the best plants yet. By allowing sunlight and heat into the interior space, the greenhouse traps heat and ensures optimal growing conditions for your plants, herbs, and produce. A greenhouse enables you to have complete control over the growing environment, which will end up giving you the best yield yet.
Building a greenhouse is ideal for any space. Since you can customize the size and shape of your greenhouse, it can suit any yard or full-scale operation. Extend your grow season, create an amazing growing environment, protect your plants from pests and predators, and create your own dedicated growing space. All of these are just a few of the benefits when you've added a greenhouse to your space. If you're really looking to take your grow operation to the next level, there's no doubt about it, a greenhouse is a must.