4 Reasons Everyone Should Have a Greenhouse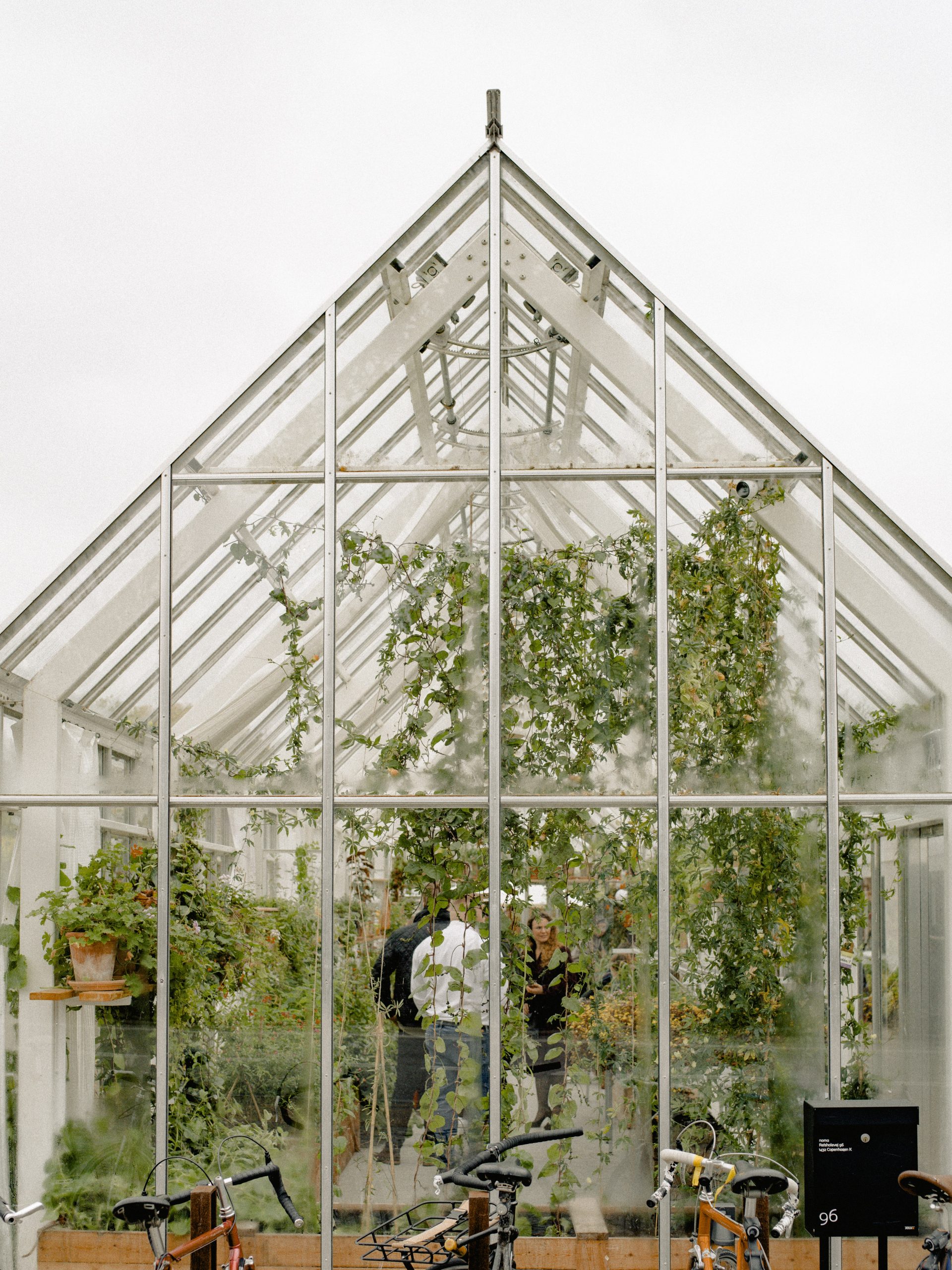 2020's COVID-19 pandemic forced people to retreat into their homes under government-imposed lockdown orders. While this was a major inconvenience, it also provided a great opportunity for us to focus on home improvements. Spending more time in our homes provided the much-needed motivation for some people to kick-start those projects they'd been putting off for years. For many people, their outdoor spaces became a tranquil retreat. With limited opportunity to get outdoors, we began to appreciate our small outdoor spaces and gardens in a greater capacity.
As lockdown measures ease in some places, many of us will continue to invest in these outdoor spaces. Installing a greenhouse is one such project. While it may seem like quite an intense job, there are lots of greenhouse kits available, which means it's highly likely that you'll find something suitable for your space. If a greenhouse is something you are pondering, these are some of the best greenhouse kits on the market currently.
You Can Grow Your Own Vegetables 
Having a greenhouse enables you to have access to quality, fresh vegetables all year round. Being able to have your own herbs during the winter is very satisfying. While hardier vegetables such as cabbage and brussel sprouts can grow well under tough wintery conditions, this isn't the case for more delicate vegetables such as lettuce. The year-round growing conditions provided by your greenhouse will allow you to grow more fresh produce than a regular vegetable patch would. Furthermore, by growing your own organic produce, you can be secure in the knowledge that your veggies haven't been sprayed with chemical pesticides making these considerably better quality than you'd find at your local supermarket.
A Greenhouse Can Be Great for Your Mental Health
Focusing your attention on gardening and being outdoors is known to be good for your mental health. Taking some time out in natural settings can provide relief from mental fatigue by slowing down the heart rate, reducing blood pressure and generally making people feel less anxious. Building your own little indoor nature sanctuary by starting a greenhouse project and watching your hard work reap the rewards will also offer you a huge sense of satisfaction. 
It's Great for the Environment
Not only is gardening known for being great in terms of a person's mental health, but it also has a positive effect on the environment. Homegrown fruit and vegetables tend to be pesticide-free. Having access to fresh produce right on your doorstep will save you a few drives to the supermarket. Furthermore, avoiding the supermarket will mean you won't need all those plastic or paper bags, which will limit unnecessary waste. 
It Can Add Value to Your Property
Adding a functional element like a greenhouse adds value to your property. Landscaping your garden serves to make the property more appealing to potential buyers and a greenhouse takes things to another level by providing the perfect place to incubate new plants and more delicate seedlings. In turn, this allows you to upgrade your landscape garden for a much lower cost than purchasing these. 
It's evident that there are plenty of good reasons to make the addition of a greenhouse your next big investment when it comes to improving your outdoor space. Not only can it be a thing of beauty, but a greenhouse is also very functional. While the decreasing size of gardens can make adding a traditional greenhouse a bit of a challenge, greenhouse kits are now being made available in smaller sizes, too.

How Does a Greenhouse Work?
Gardening is a great way to get fresh air, physical activity, connect with nature, and spend time outdoors. But if you're looking to take your growing operation to the next level, you should look into greenhouse construction. Ideal for large agricultural operations or even just your backyard garden, a greenhouse can extend your growing season, provide optimal growing conditions, and protect your plants from predators.
We've all probably heard of a greenhouse, but before you make the investment, it's wise to do your research and understand your options. It's also important to understand how a greenhouse works and how it affects the growing conditions of your plants. Well, that's why we're here to help. In this article, we're taking a closer look at greenhouses and how this technology can help transform your growing season and plants.
What is a Greenhouse?
We've all heard of this type of structure, but do you really know what a greenhouse is? A greenhouse is a structure that consists primarily of transparent materials for the roof and walls. In the majority of cases, glass is used to allow sunlight into the space, but it then cannot exit, which creates a warming environment. Greenhouses range in size from shed-like structures you might see in someone's backyard all the way to industrial-scale operations where they can take up acres upon acres.
What is this all for? The purpose of this structure is to allow in sunlight, which warms the interior of the greenhouse while protecting the plants inside from cold temperatures, bad weather, and pests and predators like deer or rabbits. Greenhouses are popular and can be used throughout the world, especially in colder climates, to create an ideal growing environment for plants, herbs, or any type of produce.
Greenhouses are versatile and customizable and can be used by anyone, ranging from multinational companies to your neighbor who loves to garden. If you're looking to grow in optimal conditions, a greenhouse could be beneficial for you.
Benefits of a Greenhouse
Greenhouses are popping up everywhere—and for good reason. Take a look at just a few of the top benefits of having your own greenhouse:
Your own growing space: have you ever dreamed of having your own dedicated growing space? If so, you'll need a greenhouse. Don't worry about clutter or determining the best space for your plants. A greenhouse does all that for you and even will help you finally get organized with your growing.
Optimal growing conditions: by trapping heat and sunlight, a greenhouse creates ideal growing conditions for a wide range of plants and herbs. With a greenhouse, you're in control of the growing conditions.
Protection: spending time on your plants only to have them eaten or destroyed by local critters is one of the worst feelings. To keep your plants safe from pests like deer or rabbits, use a greenhouse that provides maximum protection. It's also an ideal method for keeping out disease and fungi that can harm or destroy your entire yield. With a greenhouse, give your plants the protection they need.
Extend your grow season: depending on where you live, you may have a rather short growing season, which can severely limit how much (and what types of plants) you can actually grow. A greenhouse changes all this by providing you with optimal growing conditions throughout the whole year. All you need is sun.
Save money: while the initial construction of your greenhouse will, of course, require some costs, most greenhouse owners end up saving quite a bit of money in the big picture. Since you can extend your growing season, you can grow more and more types of plants or produce. And since a greenhouse provides protection for your grow, you won't waste money on replacing damaged or dead plants nearly as often. It will also cut down on your need to buy expensive fertilizers throughout the year.
How Does a Greenhouse Work?
As you can see, there are quite a few reasons to use a greenhouse for your grow needs. Greenhouses will let you extend your growing season, and at the same time, protect your plants from pests and predators. But have you ever stopped to consider how this technology actually works? Well, let's take a closer look.
A greenhouse works by allowing sunlight to enter your space. This is why it's so important that the building materials are transparent, such as using glass. Light will enter the greenhouse and then the heat from the solar radiation is absorbed by the plants in the interior space of the greenhouse. Remember, the darker the surface area, the more heat is absorbed.
When heat is absorbed, the wavelength of the incoming light is changed. In this new length, the heat cannot exit the greenhouse as it was able to enter. So, effectively, the greenhouse traps these wavelengths of heat inside. The heat remains in the greenhouse and radiates throughout the space, warming up the environment inside. As long as you're receiving sunlight throughout the day, your greenhouse and your plants will stay warm.
Conclusion – How Does a Greenhouse Work?
A greenhouse construction project can truly transform your growing operation—no matter how large or small. From a full-scale operation to a simple home garden, a greenhouse could be the perfect solution to help you grow the best plants yet. By allowing sunlight and heat into the interior space, the greenhouse traps heat and ensures optimal growing conditions for your plants, herbs, and produce. A greenhouse enables you to have complete control over the growing environment, which will end up giving you the best yield yet.
Building a greenhouse is ideal for any space. Since you can customize the size and shape of your greenhouse, it can suit any yard or full-scale operation. Extend your grow season, create an amazing growing environment, protect your plants from pests and predators, and create your own dedicated growing space. All of these are just a few of the benefits when you've added a greenhouse to your space. If you're really looking to take your grow operation to the next level, there's no doubt about it, a greenhouse is a must.