Greenhouse Glazing Options
When purchasing a greenhouse, a gardener is faced with a few options in regard to the type of material the transparent panels are made from. Although all greenhouses are designed to allow sunlight to reach the plants, there can be a difference in the way a garden performs due to the materials that make up the greenhouse. Hobbyists looking to set up a greenhouse have essentially three choices when it comes to the greenhouse's glazing options: single pane glass, double pane glass, or multi-wall polycarbonate. Each glazing option has its own advantages and disadvantages which means growers should examine each before making a final decision.
Single Pane Glass
The older-style single pane glass greenhouses with overlapping glass are less than desirable due to the fact that many of them are not adequately sealed. This can cause a series of problems including inefficiencies with heating and cooling and humidity/moisture problems. The good news is that most of the newer-style single pane glass greenhouses have full length glass panels and are sealed which solves many of the problems associated with the outdated, leaky designs. One great thing about single pane greenhouses is that they look fantastic. Single pane glass greenhouses are very aesthetically pleasing and will only cost a little more than a polycarbonate greenhouse. However, single pane greenhouses should probably be avoided by gardeners in northern climates. Single pane glass greenhouses are the least energy efficient type of greenhouse. In fact, a single pane greenhouse will have double or even triple the heating costs when compared to a double pane or multi-walled polycarbonate greenhouse. Single pane glass greenhouses allow for 92% light transmission. This can be an advantage or a disadvantage depending on your climate and the location of the greenhouse. Greenhouses should let in as much sun as possible, right? In some cases, a glass greenhouse can allow too much light to reach the plants which may create "hot-spots" and cause significant damage to the plants. The gardener may need to install a shade cloth in the greenhouse to rectify this problem. All in all, single pane glass greenhouses are a good choice for gardeners who will not be heating the greenhouse or who strongly desire an aesthetically pleasing greenhouse.
Double Pane Glass
Double pane glass greenhouses are the bee's knees when it comes to greenhouses. Double pane glass greenhouses are designed to be the most energy efficient and offer gardeners half the heating costs associated with single pane glass greenhouses. In other words, gardeners can look at a double pane glass greenhouse as a long term investment that will pay for itself in the form of energy savings. Double pane glass can also include a special low-e reflective coating on the inner pane of glass which reflects heat and acts as an insulator. For a serious hobbyist searching for the nicest looking and most energy efficient greenhouse, a double pane glass greenhouse is for you. The only real disadvantage of a double pane glass greenhouse is the initial cost. Double pane glass greenhouses are by far the most expensive option but, again, when examining the long term energy savings, the increased initial cost of the greenhouse would be paid back over time.
Multi-Wall Polycarbonate
Another glazing option for a hobbyist looking to set up a greenhouse is polycarbonate. Multi-wall polycarbonate greenhouse material comes in a variety of thicknesses (8mm triple-wall, 16mm 5-wall). The construction of the material varies slightly but all include multiple walls inside of the material which form channels that hold air. This airspace is important because it creates insulation value. A polycarbonate greenhouse offers similar energy efficiency to a double pane glass greenhouse. One advantage of polycarbonate material is that it naturally diffuses the sunlight. By diffusing the sunlight, polycarbonate greenhouses reduce the likelihood of "hotspots" and give the plants in the greenhouse an even distribution of light energy. Polycarbonate panels that are slightly tinted can also be installed in the roof of the greenhouse to reduce or eliminate the need for shade cloth. This is a great option for gardeners in hot, sunny locations. Although polycarbonate is not as aesthetically pleasing as glass, these greenhouses offer the best upfront value. Polycarbonate can also be used to retrofit older greenhouses to increase efficiency.
Please remember when making a decision regarding your greenhouse glazing options that efficiency and greenhouse performance are dependent on many factors including your geographical location and the orientation of the greenhouse. Where you live and what you grow will make a big difference in your selection of a greenhouse and greenhouse glazing. Take the time to explore all of your options to find the greenhouse design that will best serve your purposes.
For more information, please visit ArcadiaGlassHouse.com.

7 Ways To Make Your Greenhouse Energy Efficient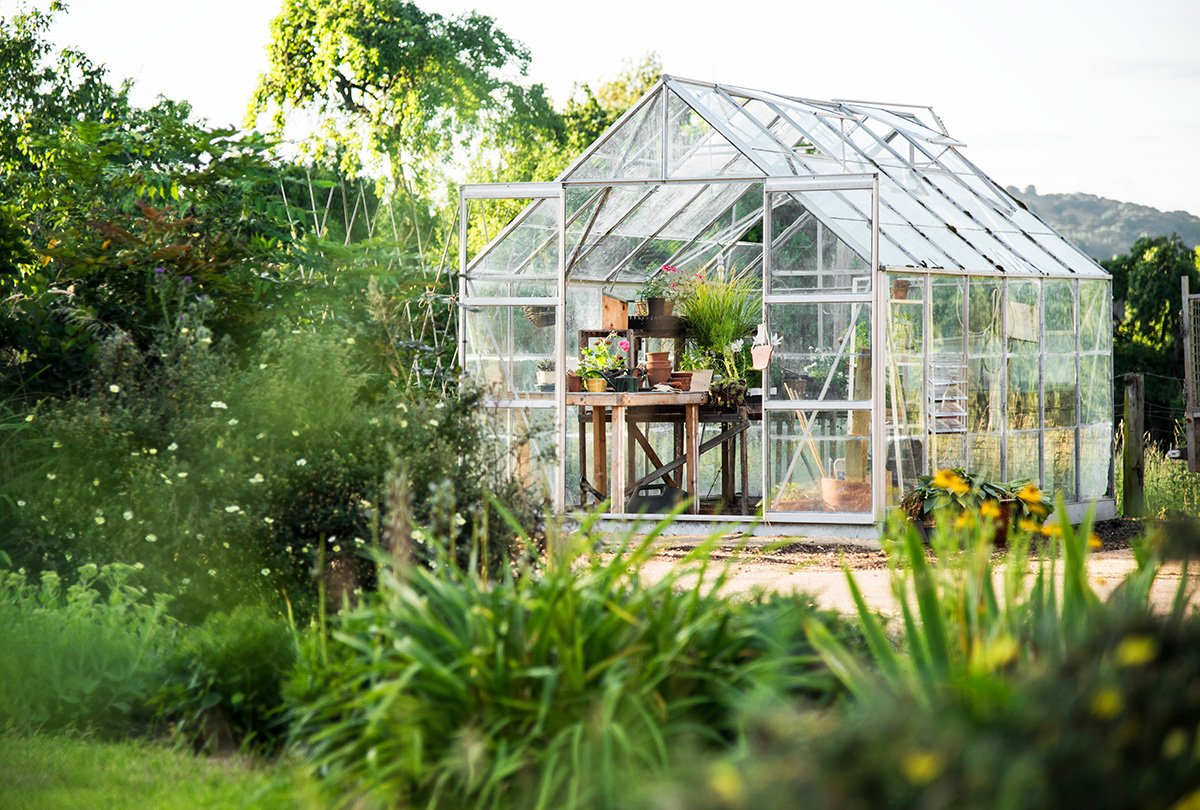 More people are interested in gardening and growing their vegetables and fruits at home. Especially during the pandemic when people are limited in the vicinity of their homes, they found ways to escape boredom by planting different types of vegetables and flowers on their lawns. For this reason, constructing or buying easy-to-build greenhouses is becoming a fantastic option because it allows people to grow more types of plants.
It also allows gardeners to grow certain plants out of season. You could even start growing plants that don't naturally grow in your local area. These are only some of the terrific benefits a greenhouse can bring you.
But maintaining a greenhouse can require you to spend more. So, it's crucial to find ways to make it more energy-efficient. Doing so will help you save money.
If you're looking for ways to make your greenhouse more energy-efficient, continue reading this article.
1. Install Solar Panels
One way to do this is to use green energy by installing solar panels like the ones you can find at Solar Run and other similar companies. It will help power up the entire greenhouse on its own. And with enough solar panels, it can also produce enough energy to power up other parts of your home. It is no stranger to our knowledge that solar panels can be expensive, but if you consider their long-term benefits, you can conclude that the positives outweigh the negatives. With this, you can save money while also contributing to the betterment of the environment.
2. Use Thermal Screens
Maintaining the temperature in a greenhouse is extremely important. It is because plants and crops can be sensitive to changes in temperature. Fortunately, installing thermal screens can be a great way to keep them insulated. This way, you can avoid using heaters, which can use up a lot of energy.
3. Seal The Greenhouse
Since maintaining temperature is crucial for greenhouses, so you need to avoid problems like heat loss. If it's your first time choosing a greenhouse, ensure to assess its quality because some materials likely lose heat faster, and some get damaged easily.
For instance, many more affordable greenhouses are fantastic, but they tend to use polycarbonate plastic, which isn't as durable as glass. If your greenhouse uses the plastic variant, consider examining it regularly to see if there's any damage, such as tears and holes. This way, you can seal the greenhouse as soon as possible to avoid heat loss and the need for heating equipment.
4. Use Lighting That's More Energy Efficient
Lighting is vital in a greenhouse, but this can be tricky if you want to be more energy-efficient. If you wish to have better lighting and save on bills, you'll have to get rid of old and inefficient incandescent bulbs because this can take a lot of power. Instead, it's better to use LED lighting since it doesn't require as much energy, and it can save as much as 50% energy on your greenhouse.
5. Seal Around The Fans
For the fans in your greenhouse, it's a good idea to check around them. It is because some might not be sealed properly. At night, it's easier to see if there are parts that aren't sealed by seeing where the light passes. Once you see it, you'll be able to repair them by using a caulk gun. This way, you can make sure that your greenhouse is at the right temperature to grow all kinds of plants, which is one of the main reasons to get a greenhouse.
6. Clean Up The Fans
Another vital step is to clean up the fans because this can affect how well the fans work. Make sure to wipe the fan blades down and get rid of the dirt from the ventilators since this can cause cold air to get inside. Cleaning up is so effective that it can improve ventilation efficiency by 15%
7. Maintain Boilers And Heaters
If you use boilers and heaters, it's also crucial to maintain them always as you would with the fans and ventilation. Having them inspected every year is usually enough to identify cracks, leaks, and any problem with their functionality.
It's also essential to clean up the vents and remove any clogs therein. That is because it can cause incomplete combustion. Also, the noxious gases won't discharge if the vents are dirty or blocked up. So make sure to clean it up and get it serviced at least once a year.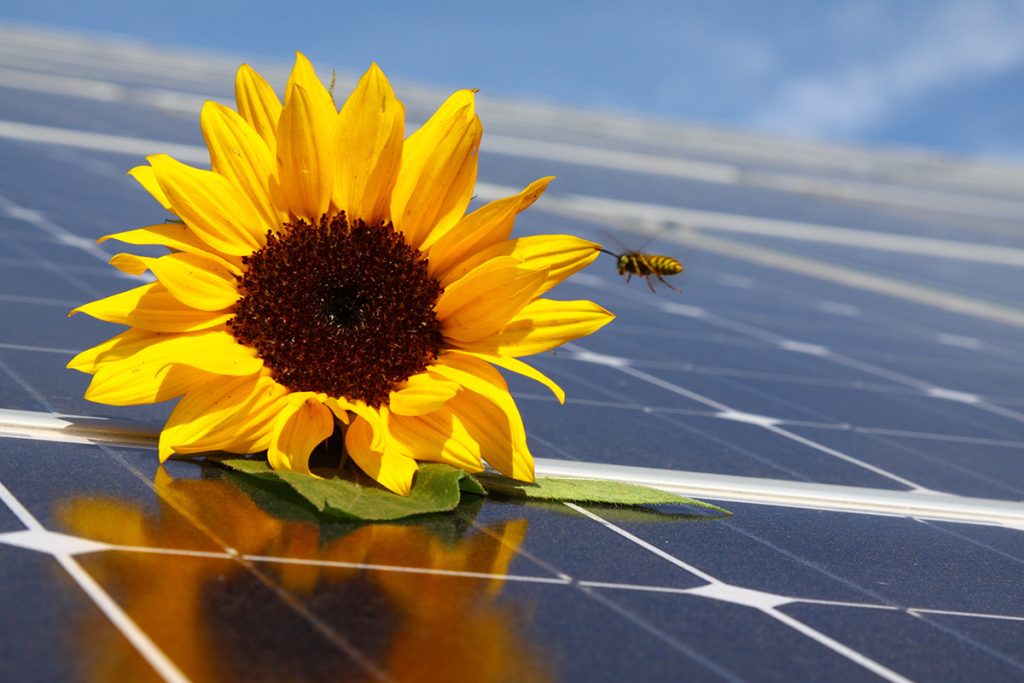 Why Keep Your Greenhouse Energy-Efficient?
People's electricity bills can hike up, especially if they have a greenhouse. In colder seasons, heaters and lighting is needed more to keep the crops alive. But constantly keeping these appliances and lighting on will cause a surge in electricity costs. Therefore, looking for energy-efficient solutions would be extremely helpful.
In addition, this is also a choice that's better for helping the environment. By forgoing using energy from fossil fuels, greenhouse gases can be avoided.
Conclusion
Finding ways to be efficient can be beneficial for greenhouse gardeners. Some of these strategies to make it more efficient can be simpler, but there are also more technical measures. However, it's good to remember that these are investments that can help you save, avoid environmental damage, and help grow healthy crops.