The Importance of Ventilation in a Greenhouse
Proper ventilation is imperative for a greenhouse to function properly. The ventilation system of a greenhouse provides fresh air to the plants (CO2), helps to control temperature and humidity, and reduces the likelihood of disease. Greenhouses are generally enclosed structures that will not ventilate entirely on their own. In order to ensure that proper ventilation in the greenhouse is achieved, gardeners must install either a passive or powered ventilation system.
Passive Ventilation System
A passive ventilation system is a ventilation system without powered fans. Instead, the greenhouse is ventilated via convection (hot air becomes less dense and rises) through the ridge vents. In addition to the ridge vents, a passive ventilation system needs intake vents to allow cool air to enter the greenhouse and displace the hot air as it rises. These intake vents are generally placed on the lower portion of the side walls of a greenhouse. The largest advantage of passive ventilation systems is that they are virtually silent. This can be advantageous for a gardener whose greenhouse is attached to his or her home and the noise of a powered fan would be a disturbance. The biggest disadvantages of a passive ventilation system are cost, maintenance, and efficiency. Most people don't know that a ridge vent system will cost 3-4 times as much as a PVS (powered ventilation system). Also many people do not understand that maintenance is required with a passive ventilation system. The ridge vent needs to be kept free of debris and cleaned periodically. Also, the pistons on the vent system will need to be lubricated. Last, but not least, because air is not being forced through the greenhouse, a passive ventilation system is not as efficient as a powered ventilation system. All in all, passive ventilation systems are a great fit for greenhouses where the noise of a powered fan would be an annoyance.
Powered Ventilation System (PVS)
A powered ventilation system for a greenhouse is a ventilation system with a powered fan and intake vents. The cubic feet of the greenhouse space will be the determining factor for sizing a fan system. The minimum goal is to get the cubic volume of air turned over in less than two minutes. In many cases, a fan will be sized to turn over the air in less than one minute. A quick turnover makes it much easier to control temperature and/or humidity, keeping the greenhouse about 10 degrees cooler than a passive cooling system. The fan should be installed on the top section of the wall opposite of the intake vents and screen door. In other words, the intake vents should be installed on the same wall as the door and the fan should be installed on the top of the opposite wall. This ensures that the fresh air entering the greenhouse travels across the greenhouse before being evacuated. Powered ventilation systems are usually set up with a thermostatic control which will turn on the fan when the set-point temperature is reached. The intake vents are synced with the fan so they will open at the same time the fan is activated. In order to maintain the highest level of performance, the thermostat sensor should be placed at plant height.
In addition to the cooling/exhaust fan of a PVS, a greenhouse should also be equipped with a circulating fan. Circulating fans provide continuous air movement within the greenhouse which helps to maintain uniform temperatures and humidity while also increases the structural integrity of the plants (much like the wind strengthens plants in nature). Greenhouses with circulating fans are the most effective and efficient for maintaining desirable atmospheric conditions.
Whether you choose a passive or powered ventilation system, making sure a greenhouse is properly ventilated is crucial to creating an ideal growing environment for plants. A greenhouse's temperature, humidity, and ambient CO2 levels are all determined by the ventilation system. In other words, the ventilation system is one of the most important determining factors over the way plants will perform in a greenhouse and should be contemplated by every potential greenhouse gardener.
For more information visit ArcadiaGlasshouse.com.
Photo – A Powered Ventilation System (PVS) and circulating fans provide optimum cooling efficiency.

7 Ways To Make Your Greenhouse Energy Efficient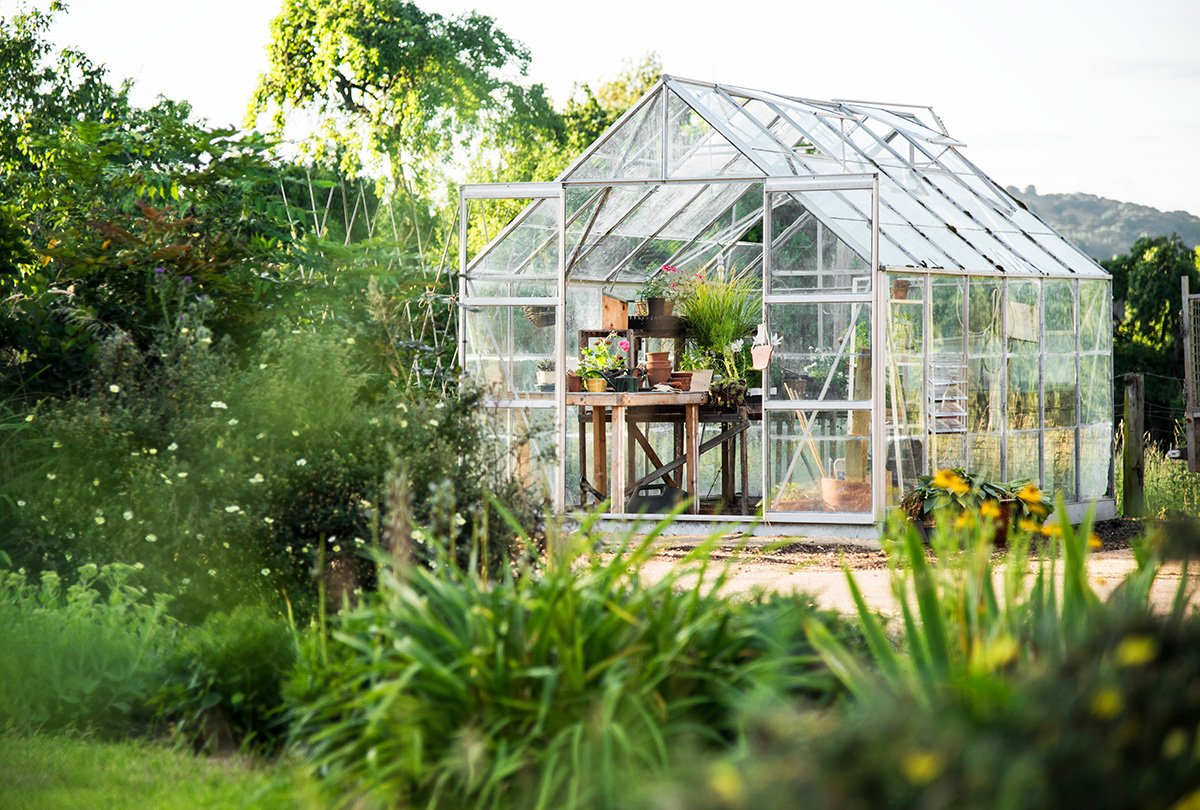 More people are interested in gardening and growing their vegetables and fruits at home. Especially during the pandemic when people are limited in the vicinity of their homes, they found ways to escape boredom by planting different types of vegetables and flowers on their lawns. For this reason, constructing or buying easy-to-build greenhouses is becoming a fantastic option because it allows people to grow more types of plants.
It also allows gardeners to grow certain plants out of season. You could even start growing plants that don't naturally grow in your local area. These are only some of the terrific benefits a greenhouse can bring you.
But maintaining a greenhouse can require you to spend more. So, it's crucial to find ways to make it more energy-efficient. Doing so will help you save money.
If you're looking for ways to make your greenhouse more energy-efficient, continue reading this article.
1. Install Solar Panels
One way to do this is to use green energy by installing solar panels like the ones you can find at Solar Run and other similar companies. It will help power up the entire greenhouse on its own. And with enough solar panels, it can also produce enough energy to power up other parts of your home. It is no stranger to our knowledge that solar panels can be expensive, but if you consider their long-term benefits, you can conclude that the positives outweigh the negatives. With this, you can save money while also contributing to the betterment of the environment.
2. Use Thermal Screens
Maintaining the temperature in a greenhouse is extremely important. It is because plants and crops can be sensitive to changes in temperature. Fortunately, installing thermal screens can be a great way to keep them insulated. This way, you can avoid using heaters, which can use up a lot of energy.
3. Seal The Greenhouse
Since maintaining temperature is crucial for greenhouses, so you need to avoid problems like heat loss. If it's your first time choosing a greenhouse, ensure to assess its quality because some materials likely lose heat faster, and some get damaged easily.
For instance, many more affordable greenhouses are fantastic, but they tend to use polycarbonate plastic, which isn't as durable as glass. If your greenhouse uses the plastic variant, consider examining it regularly to see if there's any damage, such as tears and holes. This way, you can seal the greenhouse as soon as possible to avoid heat loss and the need for heating equipment.
4. Use Lighting That's More Energy Efficient
Lighting is vital in a greenhouse, but this can be tricky if you want to be more energy-efficient. If you wish to have better lighting and save on bills, you'll have to get rid of old and inefficient incandescent bulbs because this can take a lot of power. Instead, it's better to use LED lighting since it doesn't require as much energy, and it can save as much as 50% energy on your greenhouse.
5. Seal Around The Fans
For the fans in your greenhouse, it's a good idea to check around them. It is because some might not be sealed properly. At night, it's easier to see if there are parts that aren't sealed by seeing where the light passes. Once you see it, you'll be able to repair them by using a caulk gun. This way, you can make sure that your greenhouse is at the right temperature to grow all kinds of plants, which is one of the main reasons to get a greenhouse.
6. Clean Up The Fans
Another vital step is to clean up the fans because this can affect how well the fans work. Make sure to wipe the fan blades down and get rid of the dirt from the ventilators since this can cause cold air to get inside. Cleaning up is so effective that it can improve ventilation efficiency by 15%
7. Maintain Boilers And Heaters
If you use boilers and heaters, it's also crucial to maintain them always as you would with the fans and ventilation. Having them inspected every year is usually enough to identify cracks, leaks, and any problem with their functionality.
It's also essential to clean up the vents and remove any clogs therein. That is because it can cause incomplete combustion. Also, the noxious gases won't discharge if the vents are dirty or blocked up. So make sure to clean it up and get it serviced at least once a year.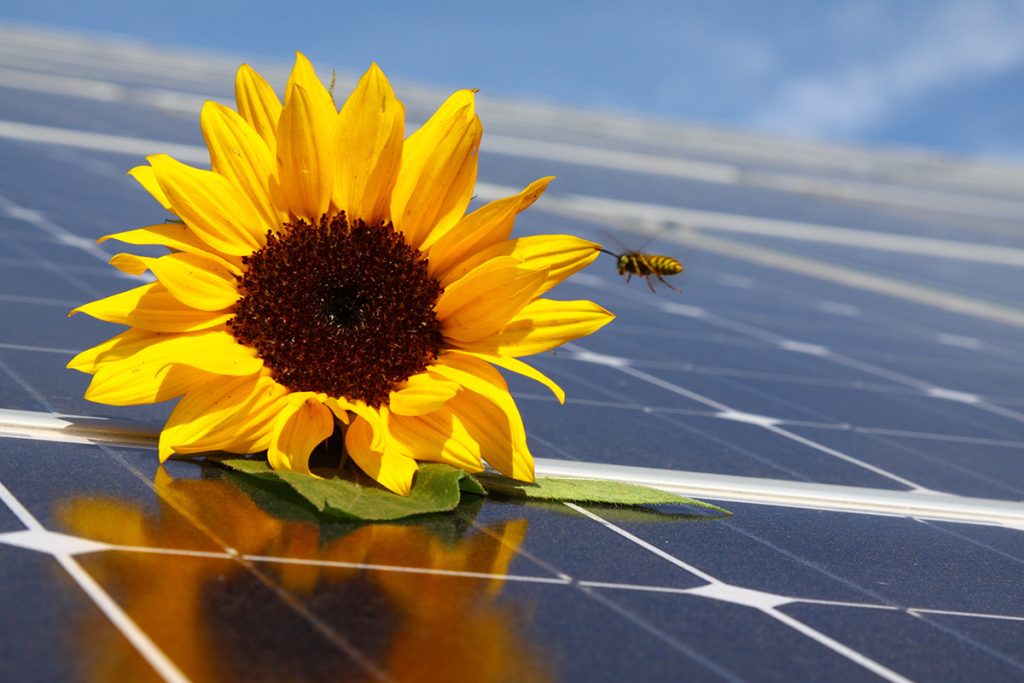 Why Keep Your Greenhouse Energy-Efficient?
People's electricity bills can hike up, especially if they have a greenhouse. In colder seasons, heaters and lighting is needed more to keep the crops alive. But constantly keeping these appliances and lighting on will cause a surge in electricity costs. Therefore, looking for energy-efficient solutions would be extremely helpful.
In addition, this is also a choice that's better for helping the environment. By forgoing using energy from fossil fuels, greenhouse gases can be avoided.
Conclusion
Finding ways to be efficient can be beneficial for greenhouse gardeners. Some of these strategies to make it more efficient can be simpler, but there are also more technical measures. However, it's good to remember that these are investments that can help you save, avoid environmental damage, and help grow healthy crops.