A Complete Guide to Garden Design
Spring graces us every year with blue skies, long days, green trees and flowers blooming everywhere. With these positive changes, many of us feel drawn to nature and awaits warm nights that will be perfect for a bonfire or a grill in the wild. It's also the perfect time to bring your dreamy garden to life as well. Are you going to add up the trees to the design or are you more of a flowers type of person? Will you focus on many species or you'd rather have the harmony and uniformity? Read our guide to see what can you do to make the design outstanding and enchanting. You don't have to be a professional to make the dream come true. Are you ready?
A well-kept base
When you see the painting, you don't only look at the focus area but at the background as well. The same rule applies to your garden. The most magnificent flowers and trees, the gorgeous design will look poorly if the loan won't be kept in its best shape. A lawn that's well taken care of is the garden's exceptional decoration. A green, carpet-like base is the perfect base for any vegetation. But why the lawn doesn't always look so perfect?
It all depends on how you take care of it. When seeding the lawn in the spring, you should make sure that you do it evenly at every part of the garden. If you have a large parcel, instead of spreading seeds manually, invest better in a spreader that will do it for you. With this device, you will also spread a fertilizer that will help your young grass to root and grow. It's not necessary, but it sure will make your life easier. If you need help or can't justify buying a professional spreader, contact those regularly recommended landscape gardeners from Edinburgh.
In the beginning, you have to water your lawn even twice a week. Later, when the grass start rooting, you can cool down the watering to 2 times a week. The best time for this is in the morning. Avoid using water in the warmest time of the day, as it damages the grass. Evening watering is not the best idea because of long-lasting moisture — this can lead to fungal diseases.
Keep the harmony
Full of colours, shapes and scents but easy to maintain. It does sound like a dream! If you're new to the gardening, you should know that maintaining the grass is easier and faster than taking care of the flowers. Maybe you're able to focus on your garden and spend the time necessary to keep it at order at all times, you can get loads of flowers and little trees. If you can't do that, make the flower space smaller.
When planning a garden, leave places where you can plant flowers. Pay attention to whether these are shaded or sunlit areas — it depends on what species of plants you can plant there, to bloom nicely. Separate the flowers from the lawn with a special ribbon, barriers or rocks.
Find the right area for your flowers
It's no secret that some flowers like to be in the sun all the time, while some fancy shadowy corners. Before you plant them, teach yourself on the preferred placement in the garden. Most of the flowers like the sunny areas, so if it's your first time in your own garden, choose those that are easy to plant. If you have a lot of shadows caused by the high-rise fence or old trees, go for azalea that is evergreen or David's harp, that grows fast and doesn't really need any additional time. Choose the flower placement wisely to get the most blooming effect possible. If you follow the direction, the flora will pay you back with an enchanting look.

5 Amazing Benefits of Hiring a Lawn Service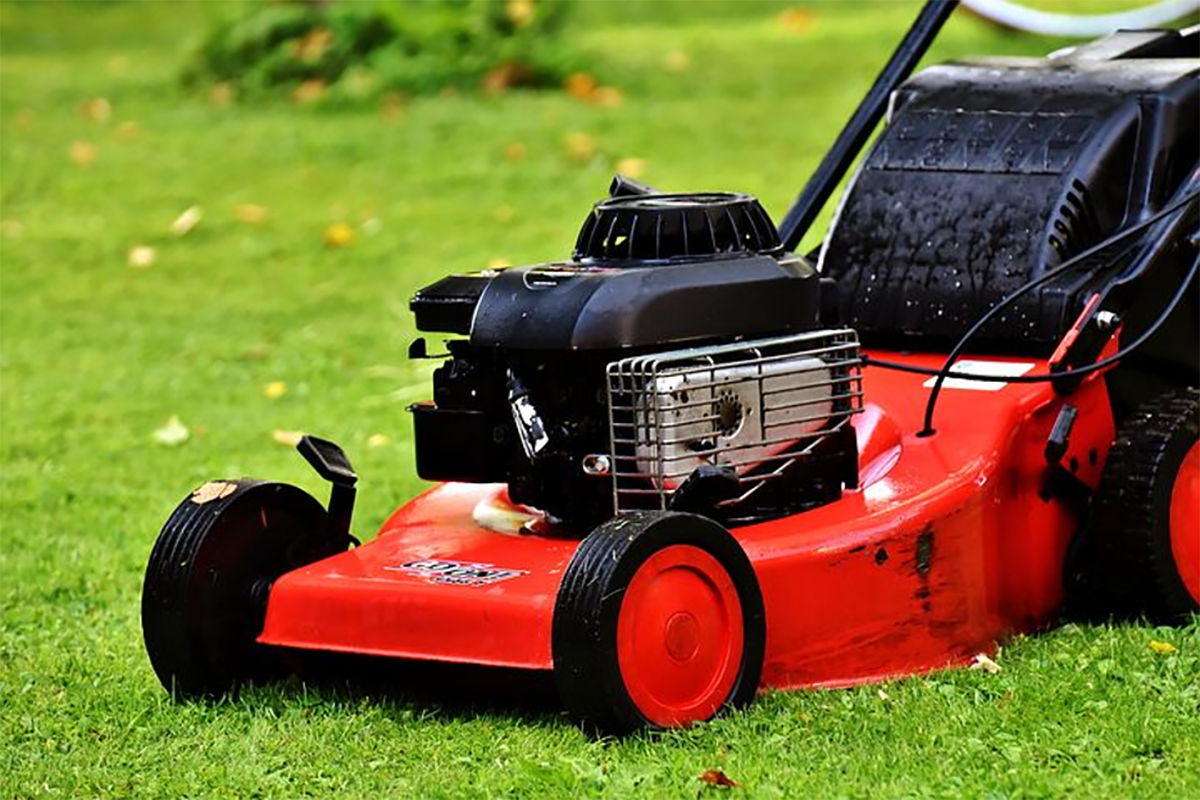 Everyone wants to have a lawn that is the envy of the neighborhood. The problem is that many people simply don't have the time or the ability to keep their grass looking great all year long. With schedules getting busier every year, not everyone wants to spend their weekends mowing and fertilizing their lawns.
Having a great lawn takes more than just sticking to a regular mowing schedule. Every lawn is different and needs special attention to keep it looking its best. Proper watering, aerating, and feeding are essential to keeping your lawn healthy. Most people don't have the knowledge or experience to know how to handle lawn problems when they come up.
Hiring a lawn service like lawn.com.au mowing may seem unnecessary, but the benefits can be worth the money and the convenience. Let's take a look at some of the amazing benefits of hiring a lawn service.
Expertise
Most homeowners are genuinely lost when it comes to keeping their lawn healthy and looking great. Factors like how often their lawn needs watering and proper fertilization are a mystery to most people. If you don't have the proper knowledge or experience, you could do more damage than good by attempting to do it yourself.
When you hire a lawn service, you will have the advantage of working with professionals. Lawn care experts know what needs to be done to avoid damage.
Labor Free
Cutting the lawn is a manual labor chore that can be too much for a lot of homeowners. Many people end up with aches, pains or even injuries from cutting and maintaining the lawn.
Seniors are especially at risk for heat exhaustion or falling when left to manage their lawn. Anyone that struggles with mobility or health issues can benefit from bringing in a lawn service to take care of the labor.
Save Money
You may wonder how dishing out cash to bring in a lawn service can save you money, but it's true. When you add up the costs of mowing equipment, lawn fertilizers, seed, edgers, and your time every week, it becomes clear that you can save money by bringing in a lawn service. These professionals show up with all of their own equipment, chemicals and staff to take care of your lawn at no extra expense.
Consistency
Even with the most careful maintenance, it's inevitable for your lawn to have problem spots. The amount of time that needs to be invested in these areas can leave your grass looking less than perfect.
Professionals can spot small issues before they become unsightly problems. With a regular cutting and fertilizing schedule, you can count on your lawn looking great from week to week.
Curb Appeal
You can have the most unique and stylish home on the block, but without a well-maintained lawn, your property will struggle with curb appeal. A neat and lush lawn equals an attractive home. Impress your neighbors and bring up the value of your home with a great yard all year long.
Hiring a lawn service has more benefits than just relieving you of grass cutting duties on your precious weekends. If you want the best looking lawn in the neighborhood, give your property a neat and attractive appearance and consider a lawn service for your home today.