A Complete Guide to Garden Design
Spring graces us every year with blue skies, long days, green trees and flowers blooming everywhere. With these positive changes, many of us feel drawn to nature and awaits warm nights that will be perfect for a bonfire or a grill in the wild. It's also the perfect time to bring your dreamy garden to life as well. Are you going to add up the trees to the design or are you more of a flowers type of person? Will you focus on many species or you'd rather have the harmony and uniformity? Read our guide to see what can you do to make the design outstanding and enchanting. You don't have to be a professional to make the dream come true. Are you ready?
A well-kept base
When you see the painting, you don't only look at the focus area but at the background as well. The same rule applies to your garden. The most magnificent flowers and trees, the gorgeous design will look poorly if the loan won't be kept in its best shape. A lawn that's well taken care of is the garden's exceptional decoration. A green, carpet-like base is the perfect base for any vegetation. But why the lawn doesn't always look so perfect?
It all depends on how you take care of it. When seeding the lawn in the spring, you should make sure that you do it evenly at every part of the garden. If you have a large parcel, instead of spreading seeds manually, invest better in a spreader that will do it for you. With this device, you will also spread a fertilizer that will help your young grass to root and grow. It's not necessary, but it sure will make your life easier. If you need help or can't justify buying a professional spreader, contact those regularly recommended landscape gardeners from Edinburgh.
In the beginning, you have to water your lawn even twice a week. Later, when the grass start rooting, you can cool down the watering to 2 times a week. The best time for this is in the morning. Avoid using water in the warmest time of the day, as it damages the grass. Evening watering is not the best idea because of long-lasting moisture — this can lead to fungal diseases.
Keep the harmony
Full of colours, shapes and scents but easy to maintain. It does sound like a dream! If you're new to the gardening, you should know that maintaining the grass is easier and faster than taking care of the flowers. Maybe you're able to focus on your garden and spend the time necessary to keep it at order at all times, you can get loads of flowers and little trees. If you can't do that, make the flower space smaller.
When planning a garden, leave places where you can plant flowers. Pay attention to whether these are shaded or sunlit areas — it depends on what species of plants you can plant there, to bloom nicely. Separate the flowers from the lawn with a special ribbon, barriers or rocks.
Find the right area for your flowers
It's no secret that some flowers like to be in the sun all the time, while some fancy shadowy corners. Before you plant them, teach yourself on the preferred placement in the garden. Most of the flowers like the sunny areas, so if it's your first time in your own garden, choose those that are easy to plant. If you have a lot of shadows caused by the high-rise fence or old trees, go for azalea that is evergreen or David's harp, that grows fast and doesn't really need any additional time. Choose the flower placement wisely to get the most blooming effect possible. If you follow the direction, the flora will pay you back with an enchanting look.

Green Thanks: The Perfect Succulent Teacher Gift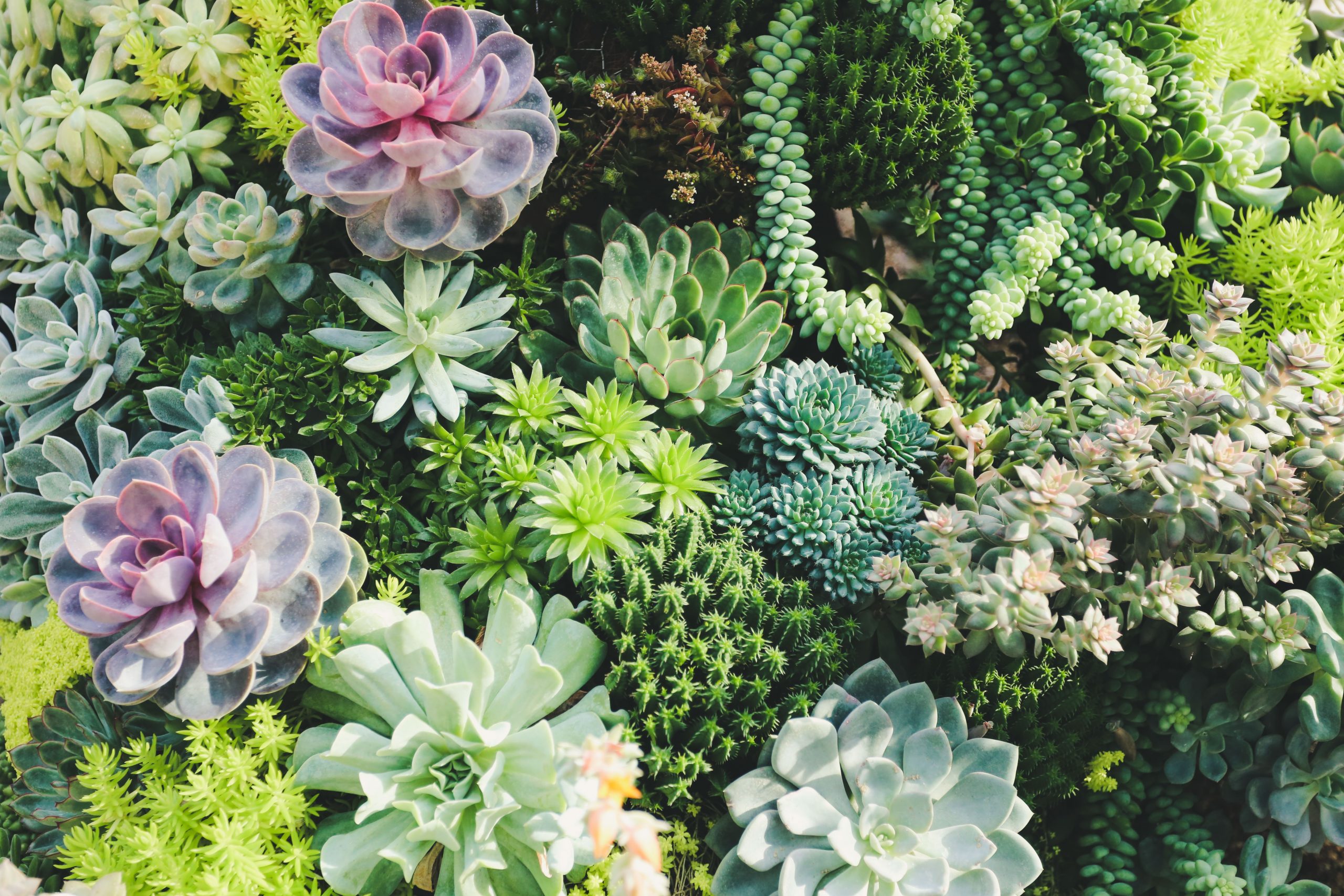 Teachers play a vital role in shaping the next generation's minds, and it's essential to show them an appreciation for their hard work and dedication. One of the best ways to do this is by giving them a meaningful and thoughtful gift. A succulent is perfect for a teacher's gift because it represents growth, resilience, and a love for nature.
Succulents are low-maintenance plant that requires little care, making them an ideal gift for busy teachers. They are also easy to grow and come in various shapes, sizes, and colors, so you can choose one that suits the recipient's taste and style.
Moreover, succulents can help create a relaxing and peaceful environment in the classroom, which is beneficial for both teachers and students. They can also be used as educational tools to teach students about botany and the environment.
Choose a planter matching the recipient's decor or a personalized planter designed explicitly for assistance to make the gift even more personal. You could also include a handwritten note or card to express your appreciation and gratitude.
It's also important to consider the recipient's level of gardening experience when choosing a succulent teacher gift. For example, for those new to gardening, you could opt for a beginner-friendly succulent that is easy to care for and requires minimal attention. On the other hand, for more experienced gardeners, you could choose a more challenging variety that will provide a sense of purpose and accomplishment.
Finally, remember to include care instructions with the gift. A succulent care guide or a simple set of instructions can help ensure that the plant thrives and provides comfort and joy for years to come.
Another advantage of giving a succulent as a teacher's gift is that it's a sustainable and eco-friendly option. In today's world, choosing environmentally conscious gifts that don't harm the planet is becoming increasingly important. Succulents are grown in minimal soil and water, making them a low-impact choice.
Additionally, succulents can also serve as a reminder of the teacher's impact on the student's life. As the plant grows and thrives, it can symbolize the growth and positive impact the teacher has had on the student. Furthermore, as the succulent grows, it becomes a constant reminder of the teacher and the memories shared.
Furthermore, succulents can be a great way to bring a touch of nature into the classroom. A well-maintained succulent can not only improve the aesthetic of the school, but it can also contribute to the overall mood and atmosphere of the room. A green, thriving plant can make a big difference in the mood and well-being of students and teachers alike.
Another aspect to consider when choosing a succulent teacher gift is its versatility. Succulents can be used in various settings, from the classroom to the home, making them a flexible and practical choice. For example, they can decorate a desk, a window sill, or a living room.
Finally, succulents make great gifts for any occasion, not just for teacher appreciation. Whether it's a holiday gift, an end-of-year present, or a farewell gift, succulents are a versatile and practical choice that will surely bring a smile to the recipient's face.
Moreover, when giving a succulent teacher gift, you can also personalize it to make it more meaningful. For example, you can write a heartfelt note or even attach a small tag with a message to the plant. You can also choose a specific type of succulent with special significance or meaning. For example, the jade plant, known as the "money tree," is said to bring good luck and prosperity. On the other hand, the aloe vera plant is known for its healing properties, making it an excellent gift for a teacher who has positively impacted your life.
Another idea is to include a small planter or pot with the succulent or even decorate the pot with colorful paints, markers, or stickers. This not only makes the gift more appealing but also adds a personal touch to the gift. You can also include care instructions with the plant, so the teacher knows how to care for it properly.
Additionally, you can give a group gift, where each student contributes a succulent or some money towards the present. This shows the teacher how much the class appreciates them and creates a fun and collaborative experience for the students.
Finally, succulent teacher gifts can also be given with other presents. For example, you could give a gift card, a bouquet, or a box of chocolates along with the succulent. This shows the teacher how much they are appreciated and gives them a range of gifts to choose from, making the experience even more enjoyable.
Conclusion
Succulent teacher gifts are an excellent way to show appreciation and gratitude to the teachers who have positively impacted your life. They are a sustainable, personalizable, and versatile gift that can be given on any occasion and is sure to bring joy and comfort to the recipient. So, consider giving a succulent teacher gift to show your gratitude and appreciation and help positively impact their life.