Simple Landscaping Tips to Increase Your Vacation Rental Property Value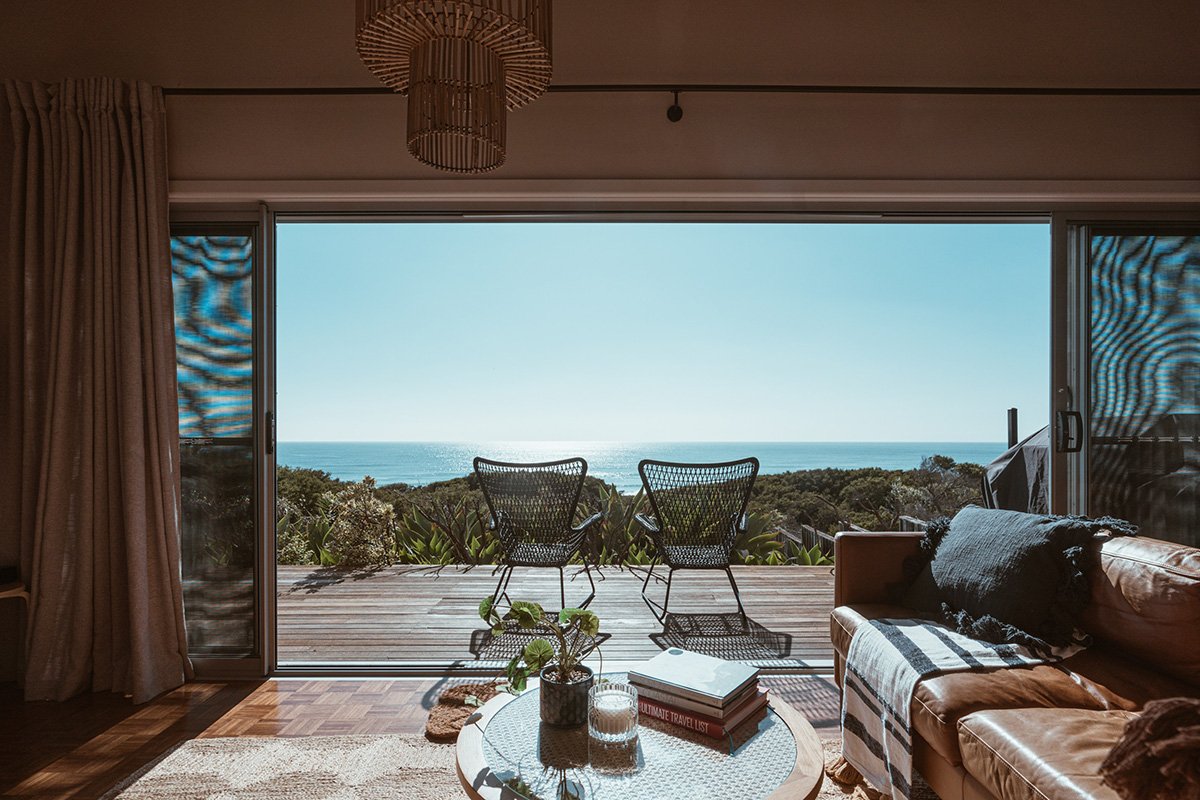 If you've ever driven by a home and had to stop, get out of the car, and look around at the beauty of the landscape, this is what's referred to as "curb appeal." And this is one of the biggest selling points of any home on the market today.
When it comes to vacation rentals, curb appeal is one of the biggest attractors for potential customers who may want to rent your property. And landscaping is the key to creating this type of appeal.
Vacation rentals are supposed to be getaways for vacationers who simply want to leave their lives behind and indulge in nice, new scenery in a great location. And the more work you put into your landscape, the easier it will be to attract vacationers from all walks of life.
If you're looking to get more value (and renters) out of your vacation property, the following will offer some helpful landscaping advice.
Pathways
One of the best ways to sculpt the landscape and tie it into the property itself is to have pathways or pavers which lead to different areas of the property. And studies have shown that landscapes with walkways, pavers, or other stylized pathways, are much more valuable than those without.
When vacationers are on the hunt for vacation properties to rent, believe it or not, all of the little details are taken into consideration. And when you have a property that looks amazing on your online listing, this will make a potential customer stop and view your property.
Landscaping your property with pathways offers a means to walk the grounds and explore the landscape up close, without having to worry about walking on the grass or getting mud on your shoes. And this can also add great value to your vacation rental as well.
Gardens
Adding a floral garden to your landscape is a great way to add color to the overall design of the property itself. And it also makes your property all the more inviting and beautiful.
The truth is, even planting smaller gardens is a great strategy to add appeal and value to your vacation property. And you can place these around the property in many different locations to add a bit of color to areas that might be otherwise dull or lifeless.
Gardens are also great for the soil and can be looked at as selling points to make your vacation rental listing much more attractive when a potential customer views it online.
Additionally, if you take your garden to the next level by adding expensive flowers, such as a rose garden, you'll add even greater appeal, and your property will be much more fragrant as well.
Decks and Porches
Every home needs a gathering space or two. And having a deck or a nice inviting porch to welcome guests, friends, or family is a great addition to consider.
A deck or porch not only adds gathering space to your property, but it also adds a good bit of value. For example, if you were to spend 10,000 dollars on a deck or a porch, you could factor that amount into your overall property value. And though this will fluctuate over time, you'll still be adding significant value.
Decks and porches should also be able to tie into the overall design of the property. Basically, you'll want to have your deck or porch match the design of the home itself so that they don't look out of place. And once you have a cohesive design, your curb appeal (and the appeal of your listing) will be much greater than before.
Landscaping is perhaps one of the most cost-effective methods for adding value to a property. And even simply adding grass seed and fertilizer can actually work wonders for your curb appeal. All it takes is a little bit at a time, and you'll be easily able to add significant value to your property through landscaping design.

What Kind of Rubbish Can You Put in Skip Bins?
Waste Types Explained
A skip bin is an easy way for you to get rid of rubbish, especially if you have significant amounts of waste to deal with. However, most skip bins are categorized on waste types – which means you cannot simply lump everything together in the bin. Failing to do so may lead to extra charges from the skip bin company, or it may even cause the waste to be returned.
But exactly what kind of rubbish can go in a skip bin? How do you categorize the types? At Pro Skip Bins Brisbane https://www.proskipbinsbrisbane.com.au these are common questions that we get asked all the time. To help clear things up, we thought we'd write a quick blog post explaining the different types of waste that can be put in skip bins. Hopefully, this will help you make better decisions about what goes in your bin and what doesn't. So, without further ado, let's get started.
The government of Australia has quite a strong National Waste Policy. Policy means that you should only dispose of your waste in a certain way to protect the environment. Skip bin companies follow that rule, so here is how the waste is categorized.
1. General Household Waste
As the name suggests, general household waste is the kind of waste that can be found around the house. Typically, these bins are hired during times of spring cleaning, garage cleaning, or when moving a residence.
Many things can go in a general waste bin. You can put in anything from clothes and toys to furniture, books, kitchenware, non-electrical fittings, and many more. White goods can also be added to a skip bin. As long as they are in an appropriate size, you may put in refrigerators, dryers, dishwashers, washing machines, etc.
Remember that this skip bin is only designed for general household items. Therefore, you cannot place things such as bricks, soil, or concrete. As a rule of thumb, you may place items that were once part of your décor or household function.
2. Renovation Waste
Renovation waste is the kind of waste that results after a renovation project. For example, if you take a wall down, remove paint from a wall or otherwise make any kind of alterations to your home, the waste may go in the bin.
Renovation waste includes bricks, concrete, tiles, metal, sand, pavers, roof tiles, and steel. All types of general waste that have resulted from your renovation efforts may be cleaned up and added to the bin.
No other material may be added, even if it is in smaller quantities. If you have general waste, then you should get a general household bin as well. Skip bin companies strictly enforce this rule. Thus, if you include any other material than construction waste, you will be charged an extra fee.
3. Dirt & Soil
Dirt, sand, and soil also have to be separated from a general waste skip bin. Nothing else aside from these types of waste can be lumped together. This includes everything from cardboard to bricks. Simply put, as long as it has the fine structure of sand or dirt, it can go in the bin.
4. Concrete
While concrete and bricks can be added to a renovation waste bin as renovation waste, some companies will categorize it as its own type of rubbish. This means that if you have any tiles or metal items that you want to get rid of after the renovation, you may not do it with this skip bin.
Make sure that when you want to get a skip bin for renovation waste, you don't accidentally get one for concrete and bricks alone. This may end up costing you extra. This is because companies have strict guidelines for you to only dispose of this type of waste.
5. Green Waste
Green waste is organic waste that you collect from your garden or your backyard. This kind of waste gathers quite frequently, so individuals contacting a skip bin company will likely have a skip bin over regularly.
This waste category includes most types of organic materials that can be found in your garden. They are grass, leaves, wood chips, branches, bark, and many more. Pieces of wood and fence palings that resulted from your yard spring cleaning may also be added to this skip bin.
Other types of waste may not be added to the bin. This includes sand, soil, dirt, putrescible waste, or pet waste. Many of these types of waste may be added to different skip bins. If you have hazardous waste, then one may place it next to the bin and ask the company pros to get rid of it.
The Bottom Line
While all of these types of waste may be placed in a skip bin, bear in mind that this does not mean they can be placed together. Depending on your volume of waste and the types, you may need to hire multiple skip bins in the appropriate sizes. By mixing the waste, you might end up increasing the costs.