The Pros and Cons of Getting an Artificial Lawn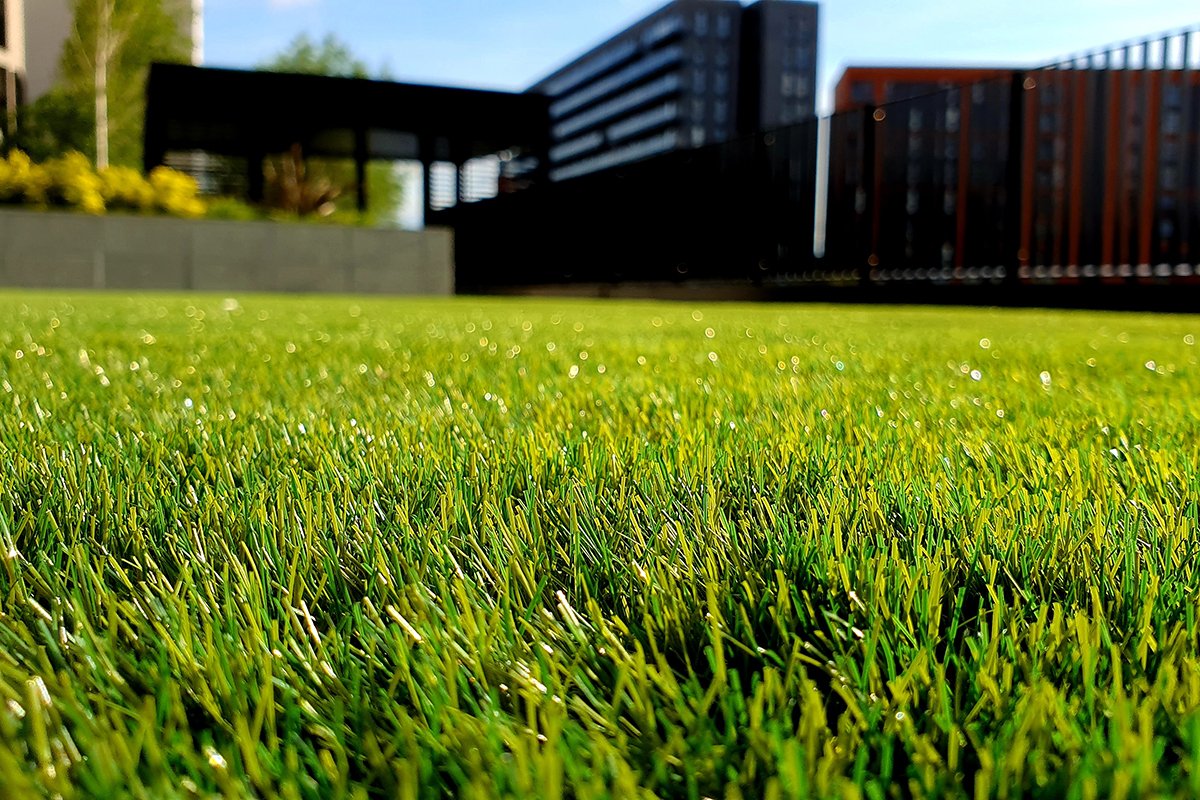 Folks living in the arid area of the Southwest USA know full well how hard it is to grow a full, lush lawn in those conditions. It is difficult even when trying different drought-proof hybrids of grass. So difficult, in fact, that many people turn to install artificial turf.
Now that other parts of the country are seeing some difficulties, those people there are beginning to look into whether it makes sense for them too. In many cases, there is little downside to having one but it does pay to know what you're getting into so you can make an informed decision if it is the best move for you.
In this article, we will go over the pros and cons so you can see if getting an artificial lawn is your best option.
Pros of an Artificial Lawn
People that haven't heard much about artificial lawns likely still think of how it used to be back in the 60s and 70s when it was first being used in sporting arenas. These days it has come a long way and it is much different than it used to be. Once they realize that the turf of old is long gone and things are different now they will want to know what the benefits are.
First and foremost you'll have an attractive lawn that requires very minimal maintenance. Since it is fake, it doesn't dry out when it is hot. With more frequent heatwaves hitting the country and the water bans that follow, it is difficult to maintain a green lawn. Those days are over with artificial turf.
There is also no need to be using any pesticides or herbicides on the lawn. This makes it a much safer environment for pets and children. There are no pests that can burrow in the turf and cause problems both for your lawn and for your pets and children by having them around. And you won't have pesky weeds that are difficult to eradicate when you want to avoid using an herbicide.
It doesn't matter what type of environment or climate you live in. The lawn can handle direct sun as well as shade. If you live in an arid area it won't dry out. And those that live in a spot with far too much water for a regular grass lawn to survive will also benefit.
Lastly, it takes a day to repair a bad lawn when you go with artificial grass. If you have a lawn that needs to be repaired it can take over a year for it to come back and look good. This includes if you buy sod to have it done quickly since it takes a while to look natural and not have the cut lines between the rolls visible.
Cons of an Artificial Lawn
There are hardly any downsides to installing an artificial lawn. However, that doesn't mean that it is going to work for everybody. There may be a disadvantage that stands out to you and makes you have to reconsider.
The most obvious disadvantage to getting an artificial lawn is the upfront cost. It can cost upwards of $12 per square foot to install. A big lawn can cost a small fortune putting it out of reach of many Americans. There are few ongoing costs, except for one. Every few years you'll need to buy some infill as an anti-shock layer as it compresses.
The next disadvantage is how hot the turf can get. Since it doesn't have any water in it like a blade of grass, it heats up quickly and stays hot for a while. If the lawn is in the shade it stays cool, however.
What Is the Maintenance Like?
Luckily, maintaining a turf lawn is far easier than a real one. It takes cleaning it occasionally and brushing it up so it looks clean and natural. Raking it up in the high traffic areas will prevent it from matting and getting compressed.
Planting some trees around the lawn will provide shade and cool down the surrounding air so the lawn doesn't heat up. After all, you do want to be able to walk around barefoot in the yard.
When you need to clean it off, it is as simple as rinsing it off with a hose. Food dropping on the lawn can cause a stain so it is important to wash it off, but at least it will be easier than if it fell into some long grass.

Green Thanks: The Perfect Succulent Teacher Gift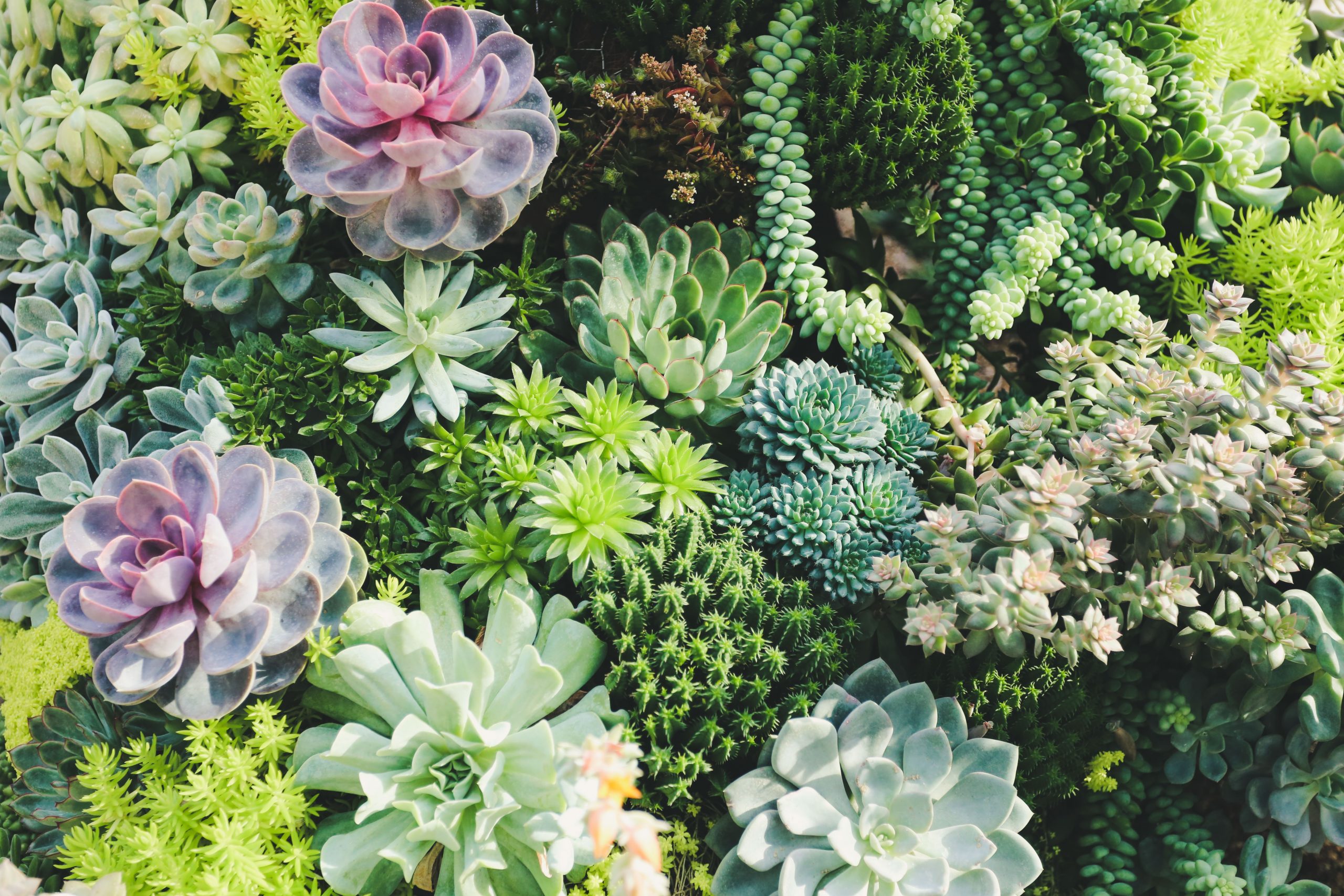 Teachers play a vital role in shaping the next generation's minds, and it's essential to show them an appreciation for their hard work and dedication. One of the best ways to do this is by giving them a meaningful and thoughtful gift. A succulent is perfect for a teacher's gift because it represents growth, resilience, and a love for nature.
Succulents are low-maintenance plant that requires little care, making them an ideal gift for busy teachers. They are also easy to grow and come in various shapes, sizes, and colors, so you can choose one that suits the recipient's taste and style.
Moreover, succulents can help create a relaxing and peaceful environment in the classroom, which is beneficial for both teachers and students. They can also be used as educational tools to teach students about botany and the environment.
Choose a planter matching the recipient's decor or a personalized planter designed explicitly for assistance to make the gift even more personal. You could also include a handwritten note or card to express your appreciation and gratitude.
It's also important to consider the recipient's level of gardening experience when choosing a succulent teacher gift. For example, for those new to gardening, you could opt for a beginner-friendly succulent that is easy to care for and requires minimal attention. On the other hand, for more experienced gardeners, you could choose a more challenging variety that will provide a sense of purpose and accomplishment.
Finally, remember to include care instructions with the gift. A succulent care guide or a simple set of instructions can help ensure that the plant thrives and provides comfort and joy for years to come.
Another advantage of giving a succulent as a teacher's gift is that it's a sustainable and eco-friendly option. In today's world, choosing environmentally conscious gifts that don't harm the planet is becoming increasingly important. Succulents are grown in minimal soil and water, making them a low-impact choice.
Additionally, succulents can also serve as a reminder of the teacher's impact on the student's life. As the plant grows and thrives, it can symbolize the growth and positive impact the teacher has had on the student. Furthermore, as the succulent grows, it becomes a constant reminder of the teacher and the memories shared.
Furthermore, succulents can be a great way to bring a touch of nature into the classroom. A well-maintained succulent can not only improve the aesthetic of the school, but it can also contribute to the overall mood and atmosphere of the room. A green, thriving plant can make a big difference in the mood and well-being of students and teachers alike.
Another aspect to consider when choosing a succulent teacher gift is its versatility. Succulents can be used in various settings, from the classroom to the home, making them a flexible and practical choice. For example, they can decorate a desk, a window sill, or a living room.
Finally, succulents make great gifts for any occasion, not just for teacher appreciation. Whether it's a holiday gift, an end-of-year present, or a farewell gift, succulents are a versatile and practical choice that will surely bring a smile to the recipient's face.
Moreover, when giving a succulent teacher gift, you can also personalize it to make it more meaningful. For example, you can write a heartfelt note or even attach a small tag with a message to the plant. You can also choose a specific type of succulent with special significance or meaning. For example, the jade plant, known as the "money tree," is said to bring good luck and prosperity. On the other hand, the aloe vera plant is known for its healing properties, making it an excellent gift for a teacher who has positively impacted your life.
Another idea is to include a small planter or pot with the succulent or even decorate the pot with colorful paints, markers, or stickers. This not only makes the gift more appealing but also adds a personal touch to the gift. You can also include care instructions with the plant, so the teacher knows how to care for it properly.
Additionally, you can give a group gift, where each student contributes a succulent or some money towards the present. This shows the teacher how much the class appreciates them and creates a fun and collaborative experience for the students.
Finally, succulent teacher gifts can also be given with other presents. For example, you could give a gift card, a bouquet, or a box of chocolates along with the succulent. This shows the teacher how much they are appreciated and gives them a range of gifts to choose from, making the experience even more enjoyable.
Conclusion
Succulent teacher gifts are an excellent way to show appreciation and gratitude to the teachers who have positively impacted your life. They are a sustainable, personalizable, and versatile gift that can be given on any occasion and is sure to bring joy and comfort to the recipient. So, consider giving a succulent teacher gift to show your gratitude and appreciation and help positively impact their life.