Landscaping Ideas for Small Gardens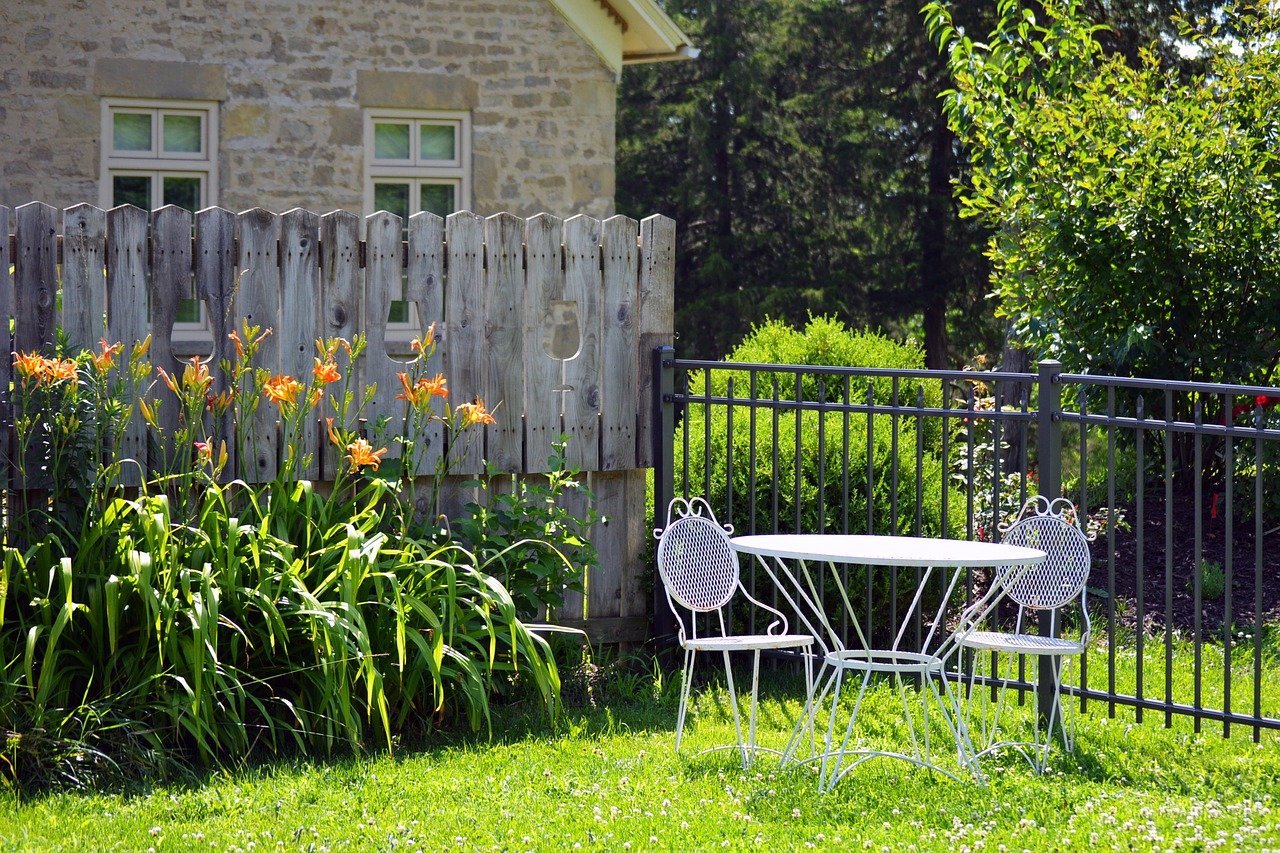 A charming outdoor space is always invigorating to the mind and soul. However, designing this area of your home comes with several challenges, and space is one of them. If you have been wondering how you can create a stunning garden that will awe your guests and family at your abode, look no further. Below are some landscaping ideas you could use to give your small garden some life.
Use Potted Plants
Creating a lush, welcoming garden shouldn't be complicated. Landscaping with pots can add extra space when gardening in a small backyard. You can grow a wide range of potted plants, including creepers, ornamentals, herbs, and much more. Some could even be hung or placed on the ground. Integrating pots into your landscaping is also cheaper. Doing this will also help you add more color to your yard. The best part of it is that pots are mobile. You can change them after some time to break up the monotonous look. Add some uniqueness by choosing pots with visual appeal. You can use metal buckets, barrels, teapots, or whatever suits your style.
Create a Secluded Nook
Every backyard needs a nook where you can relax from the turbulence of life. Consider setting some space aside in your small garden where you can relax alone and read a book, welcome guests, or nap in a chair or a hammock. You only need to select the right spot in your backyard with minimal noise, preferably one with a wall and a surrounded hedge. It should be placed for privacy away from the house. Add some seats with pillows and blankets to keep you warm and cozy at night. Ensure it is surrounded by some potted plants, especially creepers, herbs, and a few trees where possible.
Consider Illuminated Walkways
Walkway lights can go a long way in improving the visual appeal of your garden. Ensure you choose the ideal lighting for your yard to supplement the landscaping and the architectural hallmarks of your home. You can install geometrical structures or tall angled lights with more illumination coverage. The walkway lighting should give you a stunning view and set the right mood for your outdoor space. It should be relaxing as you enjoy the surroundings, the trees, flowers, and plants around.
Don't Forget the Contours
A garden path connects distinct areas in the garden. The paths in your garden should be inviting and encourage an expedition. With the help of an expert landscaper, you can create subtle, curvy paths with a fun and interesting look. This helps enrich your landscaping design as the contours create curiosity about what's lying around the corner. Complement the meandering paths with an attractive trail of beautiful blossoming plants. You can use pebble stones, bricks or gravel, or granite stepping stones on the walking surface.
Whether you are making a garden from scratch or modifying an old one, landscaping can be quite puzzling, especially in a small backyard. Despite the space limitations, you can transform your small garden space into a marvelous haven of greenery. Along with the few tips above, all you need is a little creativity and perhaps some professional help to create a lasting statement in your small garden space.

Green Thanks: The Perfect Succulent Teacher Gift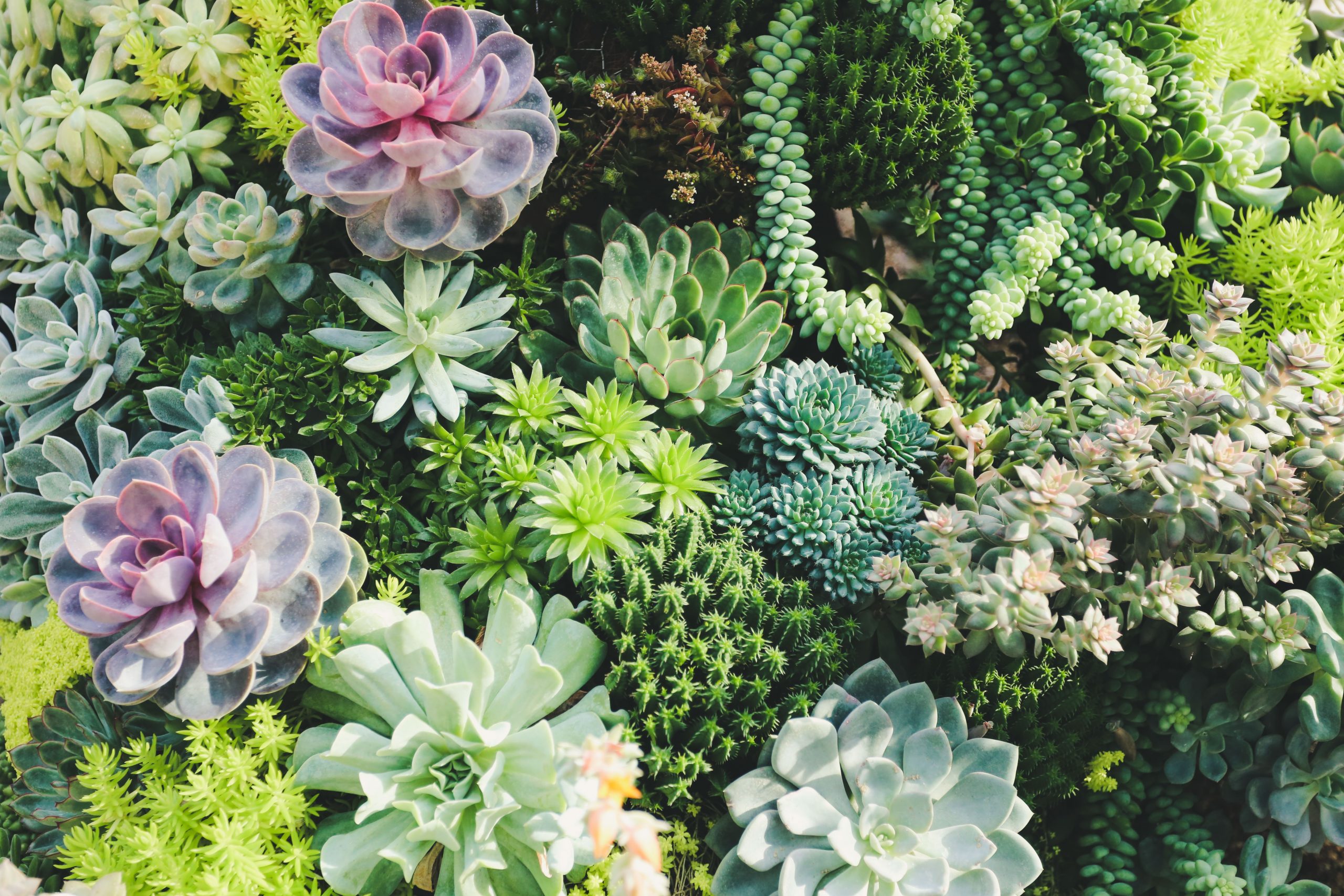 Teachers play a vital role in shaping the next generation's minds, and it's essential to show them an appreciation for their hard work and dedication. One of the best ways to do this is by giving them a meaningful and thoughtful gift. A succulent is perfect for a teacher's gift because it represents growth, resilience, and a love for nature.
Succulents are low-maintenance plant that requires little care, making them an ideal gift for busy teachers. They are also easy to grow and come in various shapes, sizes, and colors, so you can choose one that suits the recipient's taste and style.
Moreover, succulents can help create a relaxing and peaceful environment in the classroom, which is beneficial for both teachers and students. They can also be used as educational tools to teach students about botany and the environment.
Choose a planter matching the recipient's decor or a personalized planter designed explicitly for assistance to make the gift even more personal. You could also include a handwritten note or card to express your appreciation and gratitude.
It's also important to consider the recipient's level of gardening experience when choosing a succulent teacher gift. For example, for those new to gardening, you could opt for a beginner-friendly succulent that is easy to care for and requires minimal attention. On the other hand, for more experienced gardeners, you could choose a more challenging variety that will provide a sense of purpose and accomplishment.
Finally, remember to include care instructions with the gift. A succulent care guide or a simple set of instructions can help ensure that the plant thrives and provides comfort and joy for years to come.
Another advantage of giving a succulent as a teacher's gift is that it's a sustainable and eco-friendly option. In today's world, choosing environmentally conscious gifts that don't harm the planet is becoming increasingly important. Succulents are grown in minimal soil and water, making them a low-impact choice.
Additionally, succulents can also serve as a reminder of the teacher's impact on the student's life. As the plant grows and thrives, it can symbolize the growth and positive impact the teacher has had on the student. Furthermore, as the succulent grows, it becomes a constant reminder of the teacher and the memories shared.
Furthermore, succulents can be a great way to bring a touch of nature into the classroom. A well-maintained succulent can not only improve the aesthetic of the school, but it can also contribute to the overall mood and atmosphere of the room. A green, thriving plant can make a big difference in the mood and well-being of students and teachers alike.
Another aspect to consider when choosing a succulent teacher gift is its versatility. Succulents can be used in various settings, from the classroom to the home, making them a flexible and practical choice. For example, they can decorate a desk, a window sill, or a living room.
Finally, succulents make great gifts for any occasion, not just for teacher appreciation. Whether it's a holiday gift, an end-of-year present, or a farewell gift, succulents are a versatile and practical choice that will surely bring a smile to the recipient's face.
Moreover, when giving a succulent teacher gift, you can also personalize it to make it more meaningful. For example, you can write a heartfelt note or even attach a small tag with a message to the plant. You can also choose a specific type of succulent with special significance or meaning. For example, the jade plant, known as the "money tree," is said to bring good luck and prosperity. On the other hand, the aloe vera plant is known for its healing properties, making it an excellent gift for a teacher who has positively impacted your life.
Another idea is to include a small planter or pot with the succulent or even decorate the pot with colorful paints, markers, or stickers. This not only makes the gift more appealing but also adds a personal touch to the gift. You can also include care instructions with the plant, so the teacher knows how to care for it properly.
Additionally, you can give a group gift, where each student contributes a succulent or some money towards the present. This shows the teacher how much the class appreciates them and creates a fun and collaborative experience for the students.
Finally, succulent teacher gifts can also be given with other presents. For example, you could give a gift card, a bouquet, or a box of chocolates along with the succulent. This shows the teacher how much they are appreciated and gives them a range of gifts to choose from, making the experience even more enjoyable.
Conclusion
Succulent teacher gifts are an excellent way to show appreciation and gratitude to the teachers who have positively impacted your life. They are a sustainable, personalizable, and versatile gift that can be given on any occasion and is sure to bring joy and comfort to the recipient. So, consider giving a succulent teacher gift to show your gratitude and appreciation and help positively impact their life.