Landscaping Ideas for Small Gardens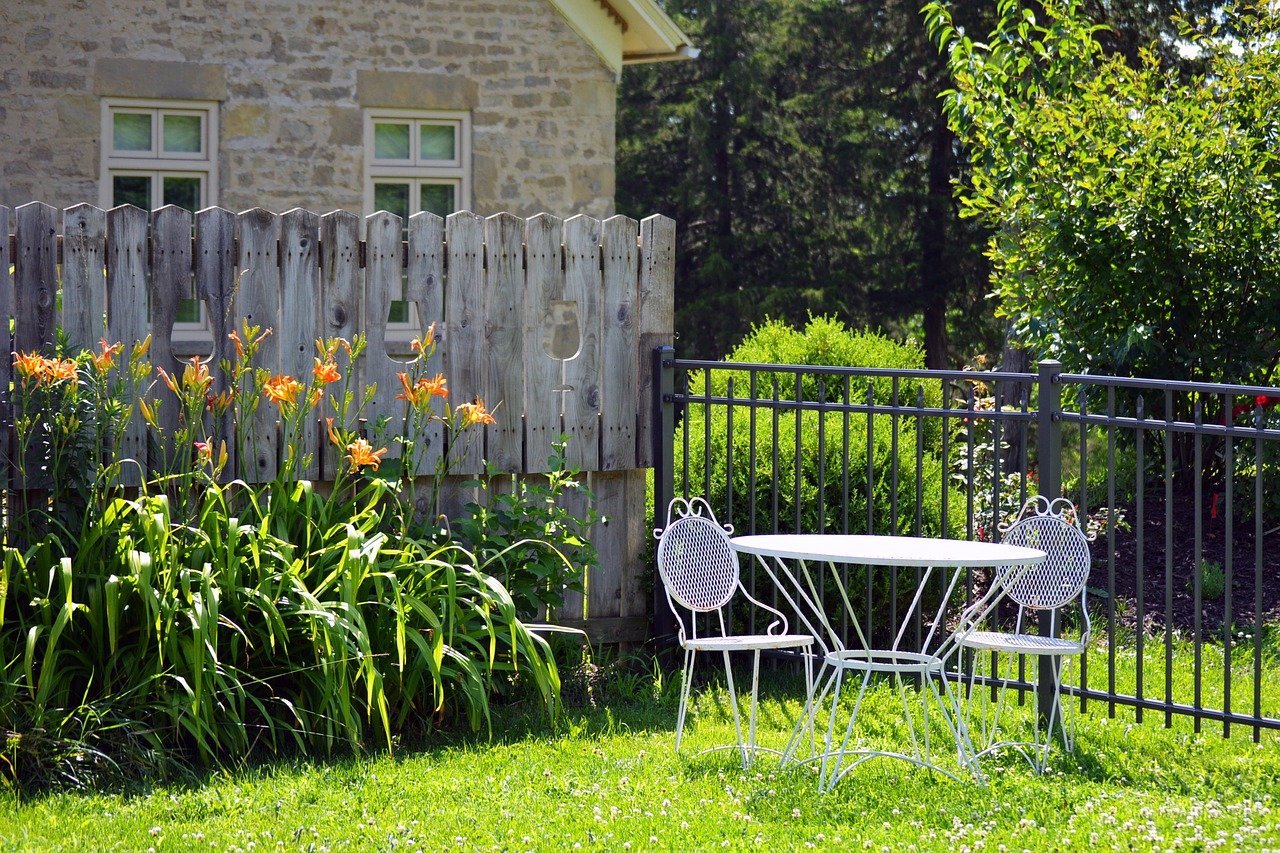 A charming outdoor space is always invigorating to the mind and soul. However, designing this area of your home comes with several challenges, and space is one of them. If you have been wondering how you can create a stunning garden that will awe your guests and family at your abode, look no further. Below are some landscaping ideas you could use to give your small garden some life.
Use Potted Plants
Creating a lush, welcoming garden shouldn't be complicated. Landscaping with pots can add extra space when gardening in a small backyard. You can grow a wide range of potted plants, including creepers, ornamentals, herbs, and much more. Some could even be hung or placed on the ground. Integrating pots into your landscaping is also cheaper. Doing this will also help you add more color to your yard. The best part of it is that pots are mobile. You can change them after some time to break up the monotonous look. Add some uniqueness by choosing pots with visual appeal. You can use metal buckets, barrels, teapots, or whatever suits your style.
Create a Secluded Nook
Every backyard needs a nook where you can relax from the turbulence of life. Consider setting some space aside in your small garden where you can relax alone and read a book, welcome guests, or nap in a chair or a hammock. You only need to select the right spot in your backyard with minimal noise, preferably one with a wall and a surrounded hedge. It should be placed for privacy away from the house. Add some seats with pillows and blankets to keep you warm and cozy at night. Ensure it is surrounded by some potted plants, especially creepers, herbs, and a few trees where possible.
Consider Illuminated Walkways
Walkway lights can go a long way in improving the visual appeal of your garden. Ensure you choose the ideal lighting for your yard to supplement the landscaping and the architectural hallmarks of your home. You can install geometrical structures or tall angled lights with more illumination coverage. The walkway lighting should give you a stunning view and set the right mood for your outdoor space. It should be relaxing as you enjoy the surroundings, the trees, flowers, and plants around.
Don't Forget the Contours
A garden path connects distinct areas in the garden. The paths in your garden should be inviting and encourage an expedition. With the help of an expert landscaper, you can create subtle, curvy paths with a fun and interesting look. This helps enrich your landscaping design as the contours create curiosity about what's lying around the corner. Complement the meandering paths with an attractive trail of beautiful blossoming plants. You can use pebble stones, bricks or gravel, or granite stepping stones on the walking surface.
Whether you are making a garden from scratch or modifying an old one, landscaping can be quite puzzling, especially in a small backyard. Despite the space limitations, you can transform your small garden space into a marvelous haven of greenery. Along with the few tips above, all you need is a little creativity and perhaps some professional help to create a lasting statement in your small garden space.
The Pros and Cons of Getting an Artificial Lawn
Folks living in the arid area of the Southwest USA know full well how hard it is to grow a full, lush lawn in those conditions. It is difficult even when trying different drought-proof hybrids of grass. So difficult, in fact, that many people turn to install artificial turf.
Now that other parts of the country are seeing some difficulties, those people there are beginning to look into whether it makes sense for them too. In many cases, there is little downside to having one but it does pay to know what you're getting into so you can make an informed decision if it is the best move for you.
In this article, we will go over the pros and cons so you can see if getting an artificial lawn is your best option.
Pros of an Artificial Lawn
People that haven't heard much about artificial lawns likely still think of how it used to be back in the 60s and 70s when it was first being used in sporting arenas. These days it has come a long way and it is much different than it used to be. Once they realize that the turf of old is long gone and things are different now they will want to know what the benefits are.
First and foremost you'll have an attractive lawn that requires very minimal maintenance. Since it is fake, it doesn't dry out when it is hot. With more frequent heatwaves hitting the country and the water bans that follow, it is difficult to maintain a green lawn. Those days are over with artificial turf.
There is also no need to be using any pesticides or herbicides on the lawn. This makes it a much safer environment for pets and children. There are no pests that can burrow in the turf and cause problems both for your lawn and for your pets and children by having them around. And you won't have pesky weeds that are difficult to eradicate when you want to avoid using an herbicide.
It doesn't matter what type of environment or climate you live in. The lawn can handle direct sun as well as shade. If you live in an arid area it won't dry out. And those that live in a spot with far too much water for a regular grass lawn to survive will also benefit.
Lastly, it takes a day to repair a bad lawn when you go with artificial grass. If you have a lawn that needs to be repaired it can take over a year for it to come back and look good. This includes if you buy sod to have it done quickly since it takes a while to look natural and not have the cut lines between the rolls visible.
Cons of an Artificial Lawn
There are hardly any downsides to installing an artificial lawn. However, that doesn't mean that it is going to work for everybody. There may be a disadvantage that stands out to you and makes you have to reconsider.
The most obvious disadvantage to getting an artificial lawn is the upfront cost. It can cost upwards of $12 per square foot to install. A big lawn can cost a small fortune putting it out of reach of many Americans. There are few ongoing costs, except for one. Every few years you'll need to buy some infill as an anti-shock layer as it compresses.
The next disadvantage is how hot the turf can get. Since it doesn't have any water in it like a blade of grass, it heats up quickly and stays hot for a while. If the lawn is in the shade it stays cool, however.
What Is the Maintenance Like?
Luckily, maintaining a turf lawn is far easier than a real one. It takes cleaning it occasionally and brushing it up so it looks clean and natural. Raking it up in the high traffic areas will prevent it from matting and getting compressed.
Planting some trees around the lawn will provide shade and cool down the surrounding air so the lawn doesn't heat up. After all, you do want to be able to walk around barefoot in the yard.
When you need to clean it off, it is as simple as rinsing it off with a hose. Food dropping on the lawn can cause a stain so it is important to wash it off, but at least it will be easier than if it fell into some long grass.