Composting 101: Putting Nature to Work
Composting to the home gardener can be defined as the process of converting decomposable organic materials into a useful stable product, known as compost. Compost is organic matter that has been decomposed and recycled as a fertilizer and soil amendment (http://enwikipidea.org/wiki/Compost). A new ebook, Compostology (Clarke, 2011), is a valuable resource guide on the topic of composting techniques.
The composting process is driven by two physical factors, temperature and water (moisture), and two chemical element factors, nitrogen (N) and carbon (C). Determining the rate of decomposition is the carbon/nitrogen (C/N) ratio of the major source material, the lower the ratio, the more rapid decomposition occurs. Easily decomposable organic materials will have C/N ratios around 30:1, difficult to decompose, around 50:1. Yard wastes have high C/N ratios, and therefore are slow to decompose. Kitchen wastes have low C/N ratios; therefore will decompose rapidly under optimum conditions. In some locals, the mixing of food and yard wastes is not permitted if the generated compost is for public distribution and use. In addition, the type and quantity ratio of carbohydrates to protein and cellulose in the source material is another factor determining ease of decomposition.
Some forms of yard gathered materials, such as tree leaves and woody ornamental pruned stems and leaves, are not easily decomposed unless combined with more easily decomposable materials, such as fresh lawn grass clippings and/or kitchen waste. In addition, it may be necessary to add fertilizer nitrogen (N), and possibly phosphorus (P), to support an active microbial population, with periodic watering to keep the material moist. Depending on what type of material is being decomposed, it may be necessary to "seed" the mixture by adding fresh horse or cow manure in order to establish a microbial population.
Depending on composting conditions, microbial activity will be either aerobic, taking place in the presence of oxygen (O2), or anaerobic, taking place in the absence of O2, the final end-products being the same organically, but the form and content of some of the elements may be different. Anaerobic deposition usually results in the loss of N as ammonia (NH3), particularly when the composting temperature is high and the anaerobic conditions the result of excess water.
The composting process can generate considerable heat with the danger that the composting materials when in a deep pile may catch fire if not kept moist. Also, frequent turning can act as a means of "cooling" the composting materials as well as a means of keeping the ingredients well mixed.
There are specialty types of composting depending on the material processed. For example, earthworms can be used to convert fresh cow mature into a product called "worm castings," a friable stable substance that can be used as a rooting media. Worm castings, also known as "vermin-compost," will have characteristics similar to that of the source material, whether pure organic, or being a mixture of organic and inorganic substances. Therefore, the obtained composted product will be determined by the physical and chemical characteristics of the original substance(s).
The mineral element content of the generated compost will reflect what exists in the material composted plus that from added chemical fertilizer. Composting is a concentration process and mineral elemental content will increase, possibly resulting in element concentrations that could be undesirable. For example, when leaded gasoline was in use, high lead (Pb) levels in the generated compost could occur if the source materials were street wastes. Since zinc (Zn) is a constituent in rubber, street gathered wastes could contain high levels of Zn.
Heavy metals, such as lead (Pb), cadmium (Cd), manganese (Mn), copper (Cu) and zinc (Zn) are elements found in sewage sludge and sludge-source substances, such as industrial, paper mill and wood by-product wastes, and animal manures, particularly poultry litter, and if such are ingredients composted, the generated compost may contain these elements at plant-toxic levels. Mixing animal manures, particularly when an element, such as Cu, is added to feed as a means of parasite control, can contain a sufficient concentration of this element that could affect plant growth. Composts designated as being "green," are derived from source materials that do not include sludge-source substances.
The mechanics of composting vary from just the maintenance of a compost pile to the use of devices for ease of handling and mixing composting materials that also provides some degree of control of the composting process.
It should be remembered that compost is the end product of microbial decomposition, and when added to a soil, will not stimulate additional microbial activity since all of the "energy" compounds essential for microorganism function have already been depleted.
In addition, a compost may have little "fertilizer" value due to the lack of any substantial concentration of the fertilizer elements, nitrogen (N), phosphorus (P) and potassium (K), as well as being in a form that requires further decomposition in order to become available for root absorption. The fertilizer value and elemental content of a compost can be determined by either a total element content determination or by using a water-equilibrium procedure for assessing element availability. For total element content, submit as a plant tissue sample to a Plant Analysis Laboratory. For determining "available" elemental content, submit to a Soil Testing Laboratory for a water-equilibrium test.
The primary advantage from adding a compost to a soil is its contribution to physical property characteristics (i.e. water-holding capacity, tilth, and porosity), but in general, will have little influence on a soil's fertility status. Repeated soil applications of compost can adversely affect the physio-chemical properties of a soil; therefore, the frequency and quantity added needs to be carefully regulated.
Some composts, based on their physical stability, can be used as rooting medium since they possess ideal physio-chemical properties that promote good root growth, and in turn, excellent plant growth.
J. Benton Jones, Jr. has a PhD in Agronomy and is the author of several books including Hydroponic Handbook: How Growing Systems Work available on Amazon.com. Dr. Jones has written extensively on hydroponic growing and outdoor vegetable gardening employing sub-irrigation hydroponic growing systems (Hydrogrosystems.com) and using domestic water for making his nutrient solution.
References:
Clarke, Ethne. 2011. Compostology 1-2-3 (e-book text).  Rodale Press, Inc., Emmaus, PA.
Jones, Jr., J. Benton. 2001. Laboratory Guide for Conducting Soil Tests and Plant Analysis.  CRC Press, Inc., Boca Raton, FL
Want more information? Read these articles:
7 Ideas for a Homemade Compost Bin
A Worms Eye View at Vermicomposting
Composting and Its Unintended Consequences
Making Compost: A Basic Tool for Organic Cultivation
Vermicompost Affects on Plants
What is the Element Content of Your Generated Compost?

Red Maeng Da Vs. Red Bali Kratom: What's The Difference?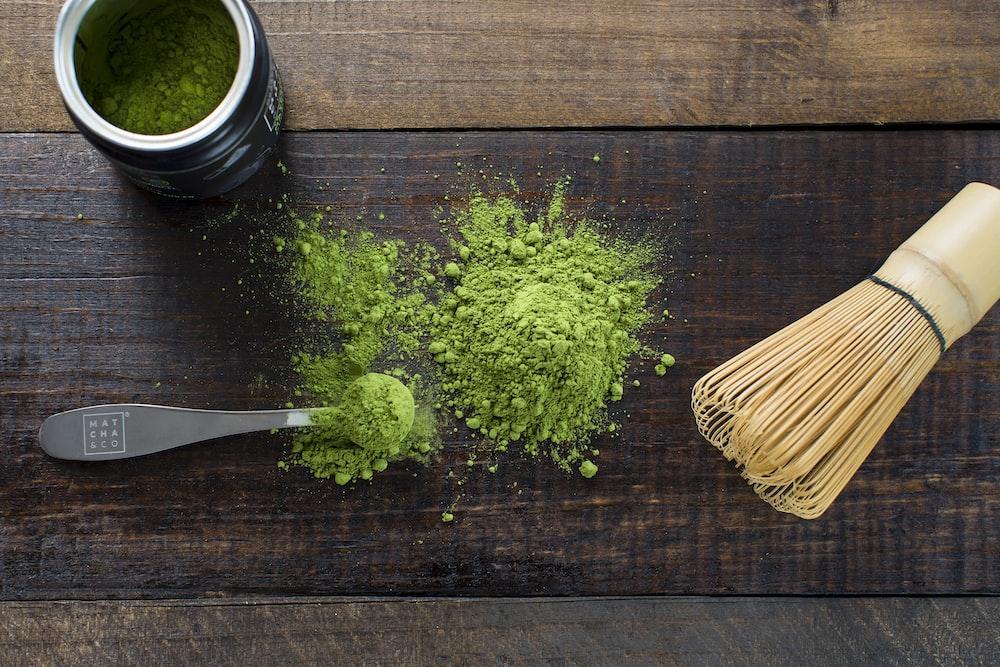 If you're interested in trying kratom, you may have seen Red Vein Maeng Da and Red Vein Bali Kratom. Both red kratom strain are popular among the world's users, but what's the difference between them?
This article will compare red maeng da vs red bali kratom, including its effects, dosage, and more. Both of these red strains are very popular and have many similarities. Though there are similarities between both strains, they do have some differences.
Keep reading to learn more about the red Maeng da and the red Bali strain, and find out which one is right for you!
Red Maeng Da Kratom Strains
Red Maeng Da Kratom strains are among the most popular strains of kratom. They are known for their high levels of alkaloids, which gives them their distinctive red color. They are also known for their powerful effects.
Red Maeng Da kratom strains are typically grown in the rainforests of Indonesia. The name "Maeng Da" actually means "pimp grade" in Thai, which is ideal given the strain's reputation for being one of the strongest kratom strains.
These strains can be found in various forms, including powder, capsules, and leaves. The most popular way to take Red Maeng Da kratom is in capsule form, allowing for more precise dosage.
It is also popular for making kratom tea, as the leaves can be steeped in hot water to make tea.
As a result, some kratom fans feel that the name Maeng Da implies excellent quality and potency. If you're one among the many kratom users looking for high quality red kratom strains or good quality kratom products, Red Maeng Da might be the way to go.
But it is essential to consult a medical professional before taking prescription medication or being affected by a serious medical condition, as it sometimes tends to have the opposite effect.
Red Bali Strains
When it comes to taking red Bali kratoms, there are some facts that you should know. Red vein strains are obtained from a method called grafting.
It is a process in which two different red vein plants are mixed to get the result of a combined characteristic.
Red Bali is one of kratom's most famous red strains. Not only is it popular, but it is also one of the high-potency strains.
Many believe that red Bali is the most muscular strain of kratom as it might help relieve pain and physical discomfort. If you're looking for a potent pain reliever, kratom experience, or mood enhancement, red Bali is the way to go.
Comparing Red Maeng Da Vs. Red Bali Kratom?
Red Maeng Da vs. Bali kratoms – They are two different essential kratom strains of the same plant.
Both strains are sold as dietary supplements and are widely used for their purported relaxing effects.
While their organic compounds share some similarities, there are also some crucial differences between these two strains.
Dosage
Their universal doses are the first comparison of red Maeng da vs. red Bali kratom. For red Maeng Da, the recommended dose is between 2-4 grams, while for red Bali, the recommended dose is between 3-5 grams. Red Bali can be quite sedating, causing you to feel tired in higher doses (5+ grams).
Color Of Veins
The following comparison between red Maeng da vs. red Bali kratoms is the color of their veins.
Red Maeng da has red veins, and red Bali has green veins. The different colors indicate different alkaloid profiles. Red Maeng da typically has a higher concentration of mitragynine, while red Bali has a higher concentration of 7-hydroxymitragynine.
Red Maeng da is more stimulating, while red Bali is more sedating. Red Maeng da is more energizing and is better for daytime use. Red Bali is better for nighttime use because it can help you relax and fall asleep.
The color of kratom veins is just one of the many factors that determine its effects. Other factors include the strain, the region it's from, the quality, and how it's prepared.
Red Kratom Strain: Mature Leaves Available
On the other hand, Red kratom is said to be the most sedating of all kratom vein colors. They're also famous for providing Chronic Pain relief and relaxation.
Green Maeng Da Vein: Middle Years Leaves
Next, Green kratom is said to be in the middle of the White and Red kratom strain. They're also famous for providing a balance of both Sedation and Stimulation.
Efficacy
Both red Maeng Da and Bali kratom are effective in providing pain relief, but red Maeng Da is more potent and has longer-lasting pain-relieving effects.
User Experience
Some kratom enthusiasts prefer red Maeng Da for its relaxing effect, while others find red Bali to be more mood-boosting. Ultimately, it comes down to personal preference.
When comparing both kratoms, it is clear that both kratoms have their unique benefits.
Red Maeng Da is more potent and has a longer-lasting effect, while red Bali is more relaxing. Ultimately, the decision of which strain to take comes from personal preferences.
Origin
Red Maeng Da originates from Thailand and gets its name from a water bug called "Maeng" Conversely, red Bali kratoms come from Indonesia.
The difference in origin can affect the user experience as each kratom can offer different benefits. For example, Red Maeng Da is more energized, while Red Bali is more relaxed.
Alkaloids
Mitragynine and 7-hydroxy mitragynine, which bind the opioid receptors, are two essential alkaloids in kratom.
Red Bali kratoms and Red Maeng Da kratom include a variety of alkaloids, including these two in particular.
Other alkaloids are also present. You will discover that the alkaloids provided by each strain will vary from one another.
Location
Red Maeng Da is domestically grown in Thailand, while red Bali is grown on the Indonesian island. Red Maeng da can be found in some countries, but you have to look for the legality in places like San Diego, Rhode Island, Sarasota county, and union county.
Daytime Energy Levels
Red Maeng Da vs. Red Bali Kratom – These kratom strains come from the same family of trees, the Mitragyna Speciosa.
The difference between the two strains lies in their potency and effects. Maeng Da is widely considered the most potent strain of kratom, while Red Bali is known for its relaxing effect.
Potency
While kratom is still in the process of getting approved by the FDA as a dietary supplement, many medical professionals believe in its potential as a supplemental dietary product.
Compared to Red vein Bali, Red Maeng Da appears to be less potent but more balanced. Red Maeng Da is often used as a pain reliever, while Red Bali is commonly used to alleviate discomfort and enhance mood.
Popularity
Red Bali is one of the most popular kratoms because it boosts mood and provides relaxation. Red Maeng Da is also a popular strain, but it is more well-known for its potent effects.
Which One Should You Try?
There is no definitive answer related to it. It ultimately comes down to personal preference. Some people prefer red maeng da for its potent effects, while others find red bali more relaxing.
Try out both strains to see which one works. Red Maeng Da and Red Bali kratom are two of the most popular strains of kratom.
Both kratoms offer a variety of benefits, including relief from pain, increased energy levels, and improved mood. Red Maeng Da is more potent, while red Bali is more relaxing.
Final Thoughts
While red Maeng Da is more potent, red Bali is more relaxing. Ultimately, the decision of which strain to take comes from one's experience of using it. It is essential to start with a low dose and increase it gradually to avoid side effects.