Why Tree Lopping Should Be Avoided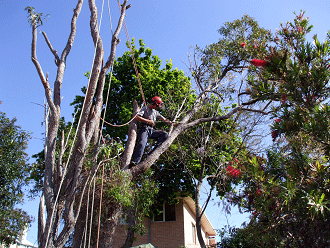 Trees are an essential component to any outdoor area, as they provide essential shading and screening, not to mention a healthy dose of greenery that gives the garden texture and depth. Most Australian homeowners are familiar with the term "tree lopping" and while you might think that lopping is something to be carried out at certain times of a tree's life, research suggests that this practice is actually harmful to the tree.
Definition of the Term "Lopping"
For many people, tree lopping can mean any of the following: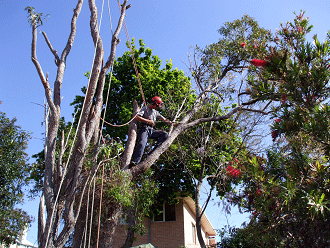 Tree Pruning
Branch Trimming
Tree Shaping
According to the Tree Protection Act of 2005, it is illegal to lop a tree, and their definition of lopping is to make cuts at the fork of a tree between the branch unions, while the correct practice, pruning, is to cut branches after the union, which allows the tree to develop in a healthy way. Lopping a tree is likely to cause severe xylem dysfunction and decay in the major branches of the tree and this will result in the tree forming a layer of new wood around a decaying core, which can be very dangerous.
Mature Trees and Lopping
If a mature tree actually survives the lopping process, it will require very careful management as the tree develops, with extra weight being added by the new growth, while the dysfunctional inner core is not able to hold this extra weight. Rather than cutting off a main branch, the branches that run off the main bough can be trimmed back to a point just after the branch union and this achieves the objective, yet does not harm the core sections of the tree.
Eco-Friendly Tree Care
If you think your garden trees need some attention, source an eco-friendly arborist and one that understands that tree lopping is not advisable under any circumstances. If the tree is in a bad condition, perhaps removal is the best solution and with stump grinding, all remnants will be removed and you can use that patch of ground for something else. While there might be many companies offering tree lopping in Perth, look for one that complies with the Tree Protection Act and therefore does not practice tree lopping – which is also known as tree topping.
Tree Pruning & Shaping
A qualified arborist will employ pruning techniques to reshape a tree or remove dead branches, which is not harmful, in fact, correct pruning promotes healthy growth. An arborist would know how a tree can be cut back without causing damage and always has the tree's best interests at heart. Shaping can be carried out in such a way that the removed branches will not hinder healthy growth and rather than simply taking away branches to achieve the desire shape and size, the arborist will only remove what he can without harming the tree.
Specific Exceptions
There are cases when tree removal is not the best solution and if the tree is old, then lopping is a manageable way to help the tree finish its lifecycle. The lopping would be a precursor to removal, which might be scheduled a few years from now, yet the instances when tree lopping is suitable are rare indeed.
Safety First
Large trees can weigh anything up to 50 tonnes and lopping such a tree could very easily put people and property at serious risk. There would be no outer signs of a problem, as the core timber is decaying slowly, and with so much weight to support, some species simply crack under the strain, sending a bough of a few tonnes crashing to the ground.
Once you have managed to locate a qualified arborist, it is advisable to let him schedule any tree work that needs to be done. He would know the best time of the year to prune back and would ensure a balance of natural beauty and good health.

5 Amazing Benefits of Hiring a Lawn Service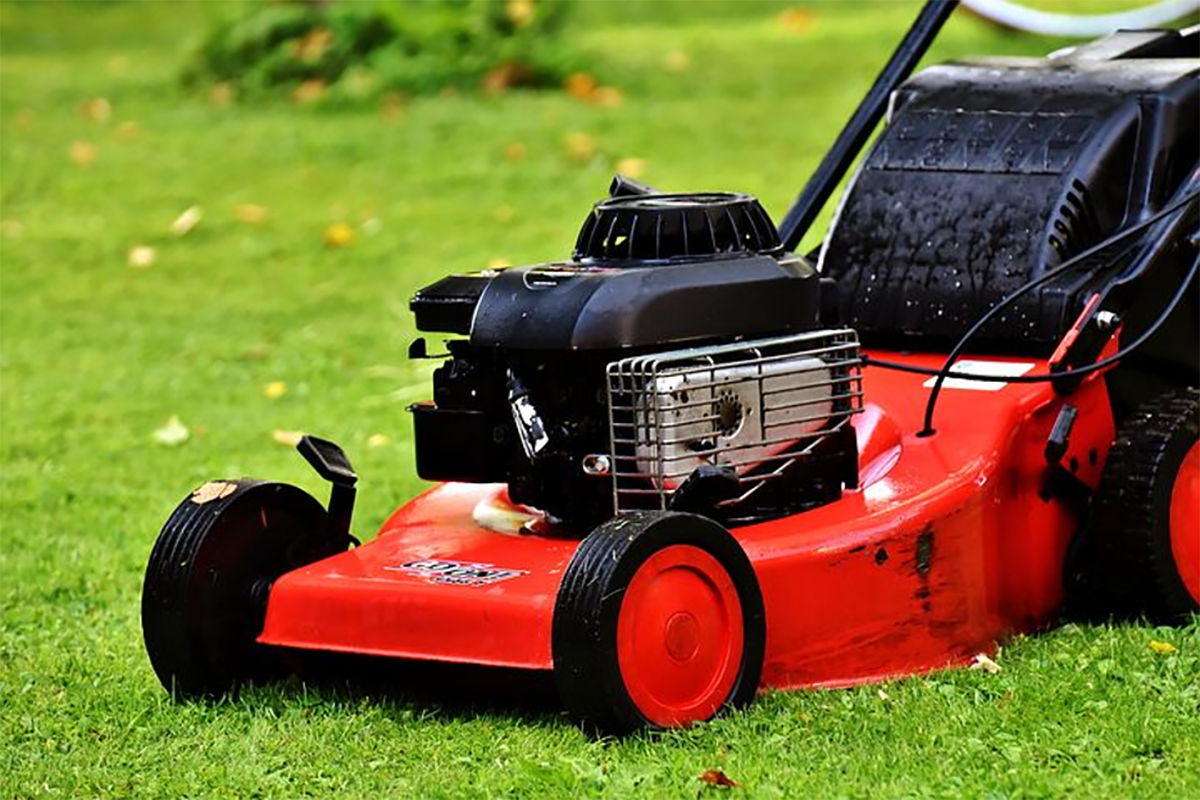 Everyone wants to have a lawn that is the envy of the neighborhood. The problem is that many people simply don't have the time or the ability to keep their grass looking great all year long. With schedules getting busier every year, not everyone wants to spend their weekends mowing and fertilizing their lawns.
Having a great lawn takes more than just sticking to a regular mowing schedule. Every lawn is different and needs special attention to keep it looking its best. Proper watering, aerating, and feeding are essential to keeping your lawn healthy. Most people don't have the knowledge or experience to know how to handle lawn problems when they come up.
Hiring a lawn service like lawn.com.au mowing may seem unnecessary, but the benefits can be worth the money and the convenience. Let's take a look at some of the amazing benefits of hiring a lawn service.
Expertise
Most homeowners are genuinely lost when it comes to keeping their lawn healthy and looking great. Factors like how often their lawn needs watering and proper fertilization are a mystery to most people. If you don't have the proper knowledge or experience, you could do more damage than good by attempting to do it yourself.
When you hire a lawn service, you will have the advantage of working with professionals. Lawn care experts know what needs to be done to avoid damage.
Labor Free
Cutting the lawn is a manual labor chore that can be too much for a lot of homeowners. Many people end up with aches, pains or even injuries from cutting and maintaining the lawn.
Seniors are especially at risk for heat exhaustion or falling when left to manage their lawn. Anyone that struggles with mobility or health issues can benefit from bringing in a lawn service to take care of the labor.
Save Money
You may wonder how dishing out cash to bring in a lawn service can save you money, but it's true. When you add up the costs of mowing equipment, lawn fertilizers, seed, edgers, and your time every week, it becomes clear that you can save money by bringing in a lawn service. These professionals show up with all of their own equipment, chemicals and staff to take care of your lawn at no extra expense.
Consistency
Even with the most careful maintenance, it's inevitable for your lawn to have problem spots. The amount of time that needs to be invested in these areas can leave your grass looking less than perfect.
Professionals can spot small issues before they become unsightly problems. With a regular cutting and fertilizing schedule, you can count on your lawn looking great from week to week.
Curb Appeal
You can have the most unique and stylish home on the block, but without a well-maintained lawn, your property will struggle with curb appeal. A neat and lush lawn equals an attractive home. Impress your neighbors and bring up the value of your home with a great yard all year long.
Hiring a lawn service has more benefits than just relieving you of grass cutting duties on your precious weekends. If you want the best looking lawn in the neighborhood, give your property a neat and attractive appearance and consider a lawn service for your home today.