Growing a Garden That Birds Will Love to Visit
Bird species are dwindling across the globe, with forests in the US and Canada alone having lost one billion birds and nearly three billion in total since 1970—as found in a Cornell University study. Common birds—those you may have seen in your yard in your youth—are the most affected, since over 90% of losses arise from common birds like sparrows, warblers, and blackbirds. If you want to ensure the survival of common birds species in your area, optimal garden design can help you achieve your aim. Read on to discover a few small changes that can make a big difference.
Planting Native Species
Native plants enable wildlife such as birds to thrive, thanks to their nectar, acorns and nuts, seeds, fleshy fruits, and insects. In order to work out the optimal combination of plants for your yard, it is vital to research the different wild birds that are native to your area. Study the different species and take note of the preferences of any endangered bird species you wish to help proliferate. Sparrows, for instance, are attracted to blackberries and wild grasses, finches take to pines, spruces, hemlocks, coyote bush spruces, and composite flowers, while warblers are known to favor maples, oaks, American elderberries, and serviceberries. Some of these trees are chosen for nesting, others for their fruit, so try to create a garden that combines both types of plants or trees.
Sticking to Organic Growing Principles
Birds are vulnerable to the immense harm that pesticides can cause. Birds can either swallow pesticides directly, drink tainted water, or absorb toxins to the skin. This can have an array of effects, including deformed embryos, lack of appetite and weight loss, suppressed immunity, greater vulnerability to predators, and the inability to orientate correctly for migration. Organic, gentler alternatives to pesticides include companion planting (which can keep specific pests at bay) and soft chemicals (like rhubarbs, stinging nettles, and soap). For a small yard, try plant oils like rosemary, geranium, thyme, rosemary, lemongrass, and lavender. You can also consult gardening specialists about parasites that may be useful for targeting specific host insects. Finally, some predators can help reduce pest populations. These include frogs and lacewings. As your yard begins to fill with birds, you will find that they, too, help reduce the presence of pests.
Adding Active Water Features to Your Garden
Once again, it is important to study the specific needs of native birds. Warblers, for instance, are attracted to running water, so adding a fountain to your garden may increase their presence (and that of many other beautiful birds). You can additionally set up a birdbath where birds can enjoy a bath on a hot summer's day. When choosing your bath, remember that although smaller baths are easier to clean, the larger the bath, the more birds you are likely to attract. You should also prioritize height since high baths enable birds to frolic while still keeping an eye out for predators. Your chosen fountains and baths should be made in materials that will withstand challenging weather. If you live in a cold zone, avoid resin baths, which can crack in the winter.
Many bird species are in danger because they don't have enough green spaces. Designing a bird-friendly garden will take time and a small investment, as you will need to cater your landscaping features to the need of specific birds. In addition to planting suitable plants and trees, remember to give water features the importance they deserve.

5 Tips For Selecting The Right Fountain Pump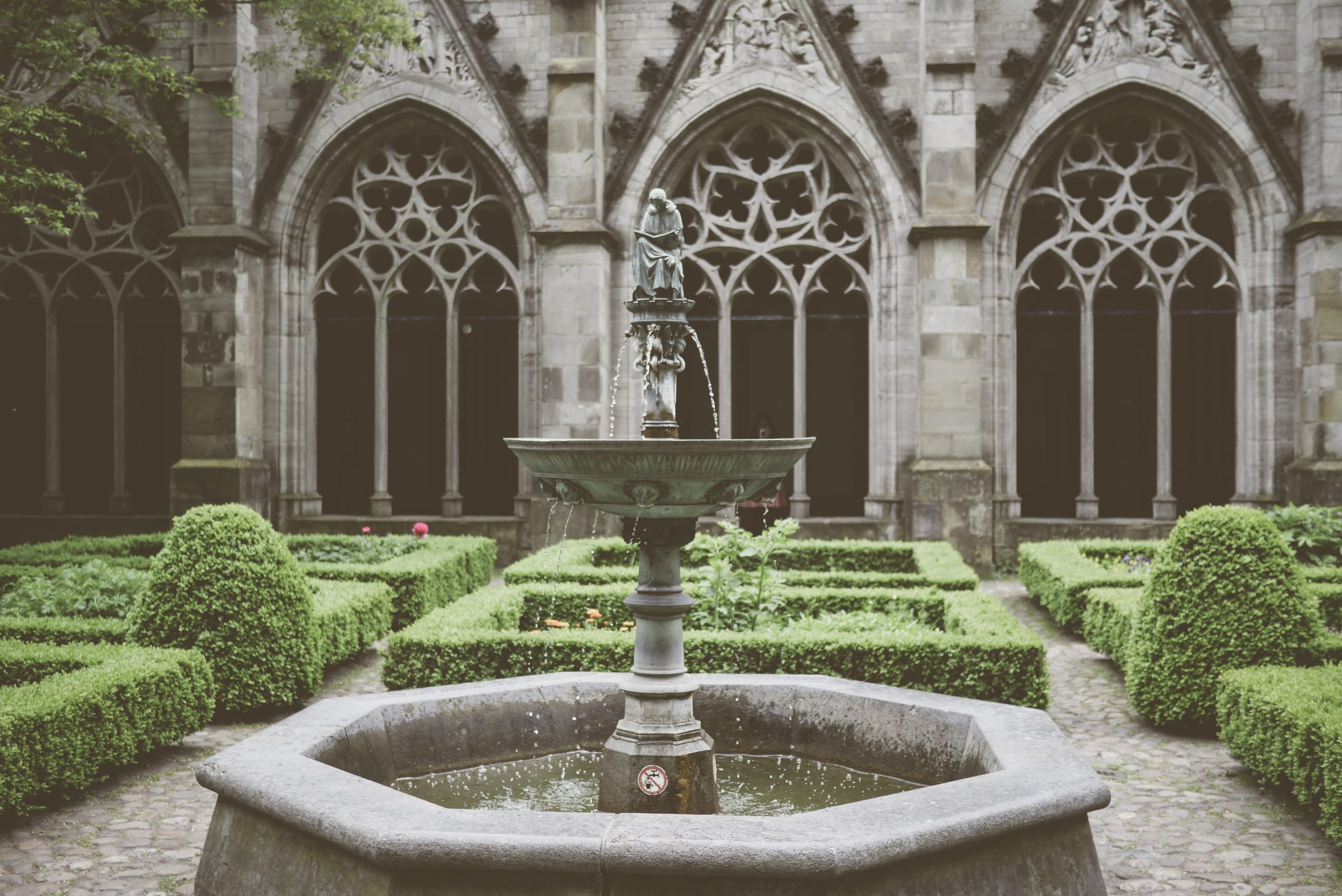 Fountains are a beautiful addition to any garden or backyard. They bring a sense of tranquility and ambiance to your outdoor space. One essential component of a fountain is the pump. The right pump can make all the difference in your fountain's overall aesthetics and functionality. However, with so many options available, choosing the right one can be daunting. That's why we've compiled this guide with five tips to help you select the right fountain pump for your needs. Whether you're a seasoned fountain owner or a beginner, these tips will help you make an informed decision and ensure your fountain runs smoothly for years. So, let's dive in and explore the world of fountain pumps!
Tip #1: Determine The Flow Rate And Head Height Of Your Fountain
The first step in selecting the right FountainTechPumps fountain pump is to determine your fountain's flow rate and head height. The flow rate refers to the amount of water that flows through the pump per minute. The head height refers to the vertical distance between the pump and the top of the fountain. These two factors are critical in determining the size and power of the pump that you need. When choosing a pump, it's important to find one that can handle your fountain's flow rate and head height. A pump with too little power will not be able to circulate enough water, while a pump with too much power will waste energy and create too much turbulence. To determine the flow rate and head height of your fountain, measure the fountain basin's diameter and the fountain's height. Then, use a fountain pump sizing chart to determine the appropriate pump size. Once you have determined your fountain's flow rate and head height, you can look for pumps that meet those requirements. Be sure to consider the size and type of your fountain when selecting a pump from our company FountainTechPumps.
Tip #2: Consider The Size And Type Of Your Fountain
The size and type of your fountain will play a significant role in the type of pump you should choose. If you have a small fountain with a simple design, you may only need a small submersible pump. However, you may need a more powerful pump if you have a larger fountain with multiple tiers or waterfalls.
When considering the size and type of your fountain, it's important to consider the overall design and aesthetics. You want to choose a pump that will function well and complement your fountain's look. For example, if you have a modern fountain with clean lines and a minimalist design, you may want to choose a pump with a sleek and simple design.
Another factor to consider is the type of water feature you have. Some fountains have a single stream of water, while others have multiple streams or waterfalls. If you have a fountain with multiple streams, you may need a pump with multiple outlets to accommodate each stream.
Tip #3: Choose The Right Material And Durability For The Pump
The material and durability of the pump are also essential factors to consider when selecting a fountain pump. Most pumps are made from either plastic or metal, each with its advantages and disadvantages. Plastic pumps are generally less expensive and lighter in weight, but they may not be as durable as metal pumps. Metal pumps are more durable but also more expensive.
When choosing a pump, it's important to consider the environment in which it will be used. If your fountain is in an area with harsh weather conditions, such as extreme heat or cold, you may need a more durable pump. Look for pumps designed to handle harsh conditions and made from high-quality materials.
Tip #4: Look For Energy-Efficient Fountain Pump
Another important factor to consider when selecting a fountain pump is energy efficiency. An energy-efficient pump will save you money on your energy bills and reduce your carbon footprint. When shopping for a pump, look for models with a high energy efficiency rating, such as Energy Star-certified pumps.
In addition to choosing an energy-efficient pump, you can reduce energy consumption by using a timer to control when the pump runs. This can help you conserve water and energy while maintaining your fountain's beauty and functionality.
Tip #5: Check For Additional Features And Maintenance Requirements In Fountain Pump
Finally, when selecting a fountain pump, it's important to check for any additional features or maintenance requirements. Some pumps may come with built-in filters or UV clarifiers, which can help keep the water in your fountain clean and clear. Other pumps may require more maintenance, such as regular cleaning or replacement of parts.
Before purchasing a pump, read the manufacturer's instructions and warranty information. This will help you understand maintenance requirements and ensure you can properly care for your pump. Additionally, be sure to choose a pump with a warranty, so you can know that you're protected if anything goes wrong.
Conclusion
Choosing the right fountain pump is essential for ensuring your fountain looks and functions at its best. By following these five tips, you can select a pump that perfectly fits your needs and environment. Remember to consider the flow rate and head height of your fountain, the size and type of your fountain, the material and durability of the pump, energy efficiency, and any additional features or maintenance requirements. With the right pump, you can enjoy the beauty and tranquility of your fountain for years to come.