9 Benefits of a Backyard Pond
A backyard pond might look great on a magazine cover. But they require a lot of time and effort to create. So, are they worth it? To help you make up your mind, let's look at some of the benefits a pond can provide.
1. Visually Stunning
One of the biggest reasons why you might want to purchase a pond is to create a stunning feature in the backyard. There are plenty of ways that you'll be able to create a beautiful pond. For example, you might want to add some water-based plants. Things like lily pads and flowering plants can be a great choice, adding some color to the pool. Another great option is to add some fish. You might also want to put in a rock boundary. In some cases, you might want to put in a water feature. This can be something like a waterfall or fountain. The way you set-up your background pond can be as simple or elaborate as you like.
Another way to help your pond stand out is by adding lights. It's best to get some that are run on solar power, so you won't need to pay high electricity costs. There are many ways that you can use lights. For example, you might want to put them underwater to show the movement of the fish in the water. In other cases, you might want to put a spotlight on water features.
2. Environmental Benefits
While a pond can be great for humans, it can also be good for the planet. A pond can serve a few critical environmental features. First, you might be able to save money. Once a pond has been filled up, you'll be able to rely on rainwater to top it up. This can be compared to the lawn or garden, which require consistent inputs of water to grow. A pond will also support the local ecosystem. For example, birds and frogs will often visit the pond. This can be a great tool for teaching young children about biodiversity and the ecosystem.
3. Relaxing
It's important to look after your mental health. One of the best ways to do this is by taking the time to de-stress. A pond can be a great place to do this. You can sit back and watch the fishes swim. Or you can listen to the calming cascade of a waterfall. In some cases, you'll be able to enjoy watching the birds playing in the water.
It's easy to create a relaxing area around the pond. First, you'll want to get some bench seating. Pick an outdoor furniture unit, so it will be able to withstand the wind and rain. Then, you'll need to get some shade. This can be natural, placing the bench under a tree. In other cases, you might need to use an umbrella. If you want to go the extra mile, put in a sound system, so you can listen to your favorite music while watching the pond.
4. Mask Background Noise
No-one wants to sit in their backyard and listen to the traffic drive past. However, in some locations, you won't have a choice. Thankfully, there is a way to stop this problem. You'll need to install a waterfall in your pond. This will mask the noise coming from the street. It will also serve an important role, aerating the water so the fish will be able to use it. The good news is that there are plenty of water features for you to choose from.
5. Keep Cool
Another benefit of owning a pool is being able to stay cool during the warm summer months. On hot days, water will heat up. This results in evaporation. This process cools the surrounding air, similar to how the human body cools through sweating.
6. Create a New Hobby
Maintaining a backyard pond can be a lot of fun. For example, you'll need to care for the fish and plants. This can be a relaxing task, helping you connect with nature. There's also a sense of satisfaction that comes with watching the fish grow older, and the plants start to mature. In some cases, you might even be able to breed the fish, establishing future generations.
7. Break-up a Green Lawn
Some people want to put in a lawn to break up their yard. Looking out on a flat, featureless green lawn can be boring. Why not put in a pond to add some visual intrigue. As we mentioned, once installed, the pond will often be easier to maintain than a lawn.
8. Improve Property Values
When people are buying homes, one of the most important things they are looking for is an emotional connection. This creates strong memories, making them picture themselves living in your house. A pond can be a great way of forming an emotional connection. In this case, the buyer will imagine themselves relaxing by the pond, listening to the waterfall. Because of this, you'll be able to get a higher price for the property. It's also a good way of selling the home faster.
9. Create A Gathering Place
Finally, you'll often find that a pond becomes a natural place of congregation for friends and family. It can be a place to go to a party for a more private conversation. At other times, you might want to sit down and relax by the water with your friends.
Conclusion
As we've seen, there are plenty of reasons why you might want to consider building a backyard pond. The good news is that it doesn't need to be difficult. All you need is a few simple materials to get started, like pond liners. These will hold the water, stopping it from seeping into the soil. They'll also be tough enough to withstand damage, so your pond will last for a long time. For more information and to find the right ones for you, check out this pond liners compilation. So, start work on building your dream pond today to experience the joys that it can provide.

Green Thanks: The Perfect Succulent Teacher Gift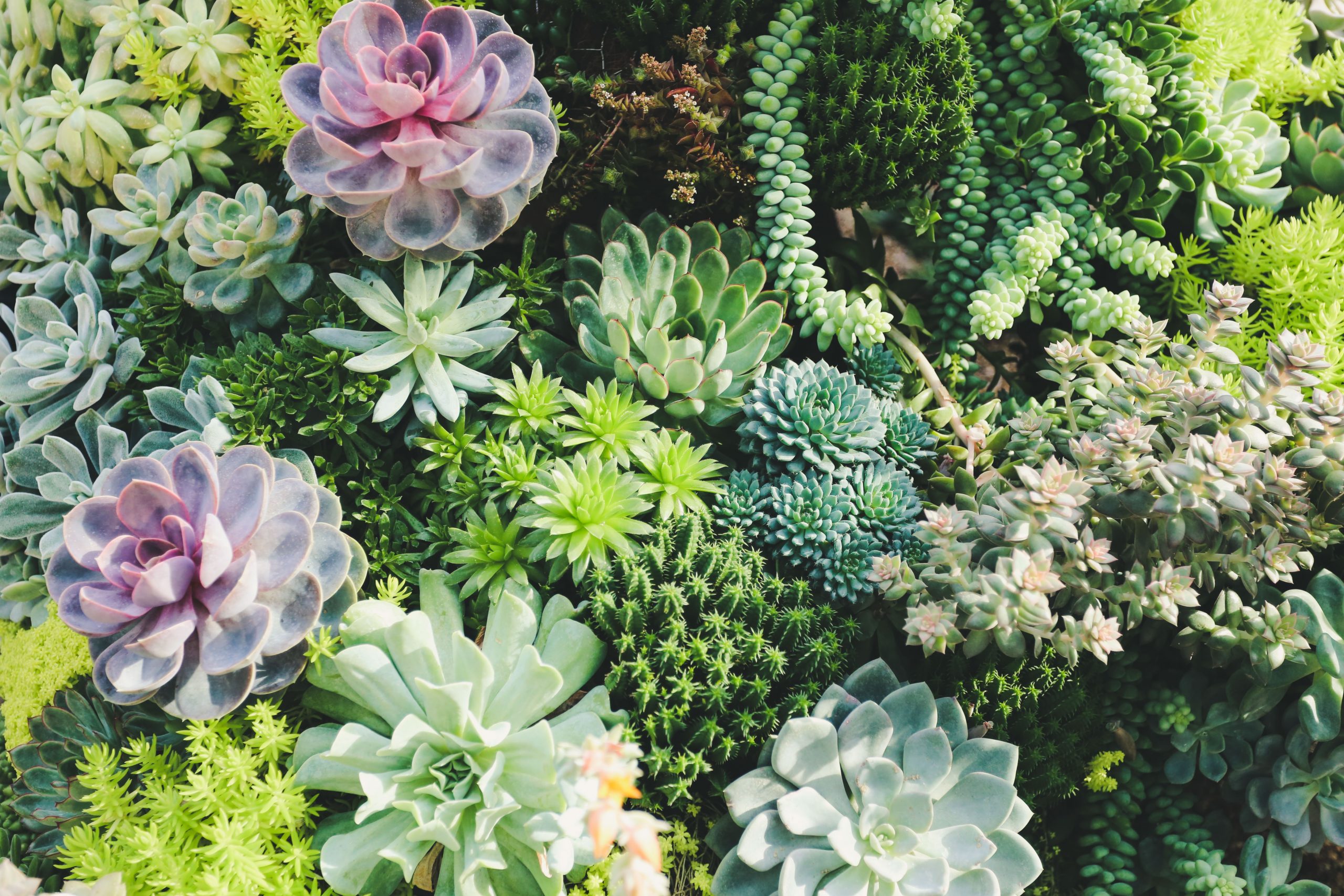 Teachers play a vital role in shaping the next generation's minds, and it's essential to show them an appreciation for their hard work and dedication. One of the best ways to do this is by giving them a meaningful and thoughtful gift. A succulent is perfect for a teacher's gift because it represents growth, resilience, and a love for nature.
Succulents are low-maintenance plant that requires little care, making them an ideal gift for busy teachers. They are also easy to grow and come in various shapes, sizes, and colors, so you can choose one that suits the recipient's taste and style.
Moreover, succulents can help create a relaxing and peaceful environment in the classroom, which is beneficial for both teachers and students. They can also be used as educational tools to teach students about botany and the environment.
Choose a planter matching the recipient's decor or a personalized planter designed explicitly for assistance to make the gift even more personal. You could also include a handwritten note or card to express your appreciation and gratitude.
It's also important to consider the recipient's level of gardening experience when choosing a succulent teacher gift. For example, for those new to gardening, you could opt for a beginner-friendly succulent that is easy to care for and requires minimal attention. On the other hand, for more experienced gardeners, you could choose a more challenging variety that will provide a sense of purpose and accomplishment.
Finally, remember to include care instructions with the gift. A succulent care guide or a simple set of instructions can help ensure that the plant thrives and provides comfort and joy for years to come.
Another advantage of giving a succulent as a teacher's gift is that it's a sustainable and eco-friendly option. In today's world, choosing environmentally conscious gifts that don't harm the planet is becoming increasingly important. Succulents are grown in minimal soil and water, making them a low-impact choice.
Additionally, succulents can also serve as a reminder of the teacher's impact on the student's life. As the plant grows and thrives, it can symbolize the growth and positive impact the teacher has had on the student. Furthermore, as the succulent grows, it becomes a constant reminder of the teacher and the memories shared.
Furthermore, succulents can be a great way to bring a touch of nature into the classroom. A well-maintained succulent can not only improve the aesthetic of the school, but it can also contribute to the overall mood and atmosphere of the room. A green, thriving plant can make a big difference in the mood and well-being of students and teachers alike.
Another aspect to consider when choosing a succulent teacher gift is its versatility. Succulents can be used in various settings, from the classroom to the home, making them a flexible and practical choice. For example, they can decorate a desk, a window sill, or a living room.
Finally, succulents make great gifts for any occasion, not just for teacher appreciation. Whether it's a holiday gift, an end-of-year present, or a farewell gift, succulents are a versatile and practical choice that will surely bring a smile to the recipient's face.
Moreover, when giving a succulent teacher gift, you can also personalize it to make it more meaningful. For example, you can write a heartfelt note or even attach a small tag with a message to the plant. You can also choose a specific type of succulent with special significance or meaning. For example, the jade plant, known as the "money tree," is said to bring good luck and prosperity. On the other hand, the aloe vera plant is known for its healing properties, making it an excellent gift for a teacher who has positively impacted your life.
Another idea is to include a small planter or pot with the succulent or even decorate the pot with colorful paints, markers, or stickers. This not only makes the gift more appealing but also adds a personal touch to the gift. You can also include care instructions with the plant, so the teacher knows how to care for it properly.
Additionally, you can give a group gift, where each student contributes a succulent or some money towards the present. This shows the teacher how much the class appreciates them and creates a fun and collaborative experience for the students.
Finally, succulent teacher gifts can also be given with other presents. For example, you could give a gift card, a bouquet, or a box of chocolates along with the succulent. This shows the teacher how much they are appreciated and gives them a range of gifts to choose from, making the experience even more enjoyable.
Conclusion
Succulent teacher gifts are an excellent way to show appreciation and gratitude to the teachers who have positively impacted your life. They are a sustainable, personalizable, and versatile gift that can be given on any occasion and is sure to bring joy and comfort to the recipient. So, consider giving a succulent teacher gift to show your gratitude and appreciation and help positively impact their life.