A Guide to End of Summer Garden Maintenance
The British summer can be unpredictable at the best of times and this year we seem to be enjoying an ongoing heatwave of epic proportions and as the summer draws to an end, it is time to think about some pre-winter gardening. It is natural for all plants and fauna to sleep during the colder months and there are some important jobs to get out of the way before autumn sets in, which will help your flowers, trees and shrubs better deal with the onset of winter.
Heavy Dose of Watering – In the heat of the summer, your lawn and border plants will require a healthy regular dose of water, especially the lawn and this helps to prepare for the winter. This should begin when the temperature starts to climb and should be ongoing, right up until the sun loses its power and the light evenings recede. If your water sprinkler system and hose have seen better days, it might be time for a replacement and with online garden suppliers, you can order from the comfort of your own home.
End of Summer Pruning – When all of the flowering varieties have finished blooming, you should prune back a little and not too radical, especially for younger plants and shrubs. Remove all dead branches and the pruning will add some shape to the bushes and shrubs and help them to prepare for the winter shutdown. Trees should also be pruned at this time and if you are not confident working at heights, it might be an idea to call in your local landscape gardener, who is fully equipped to safely prune and trim even large trees.
Halt Fertilization – It is never a good idea to fertilize past the end of August, as this will stimulate new growth at a time when the plants should be doing the opposite. While fertilization is important in the spring and summer, it should be ceased before the cold weather sets in.
Spike the Lawn – This can be done effectively with a garden fork, if you don't have a separate tool and this will ensure that the grass receives the right amount of nourishment. This is especially important if your lawn has bad drainage and don't forget a liberal watering once the spiking has been completed.
Cut the Lawn Higher than Normal – As the warm weather recedes, you should raise the lawnmower cutters a notch or two, as the extra grass length will aid the lawn to deal with the impending frost.
If you are lacking in gardening tools, there are online suppliers of all things horticultural and they typically have end of summer sales, so purchasing tools and other essentials at this time is a god idea. The harsh UK climate does mean your plants, trees and shrubs are well equipped to deal with the winter and by including all of the above as the summer draws to an end, you are helping your garden to prepare for the cold season.

5 Amazing Benefits of Hiring a Lawn Service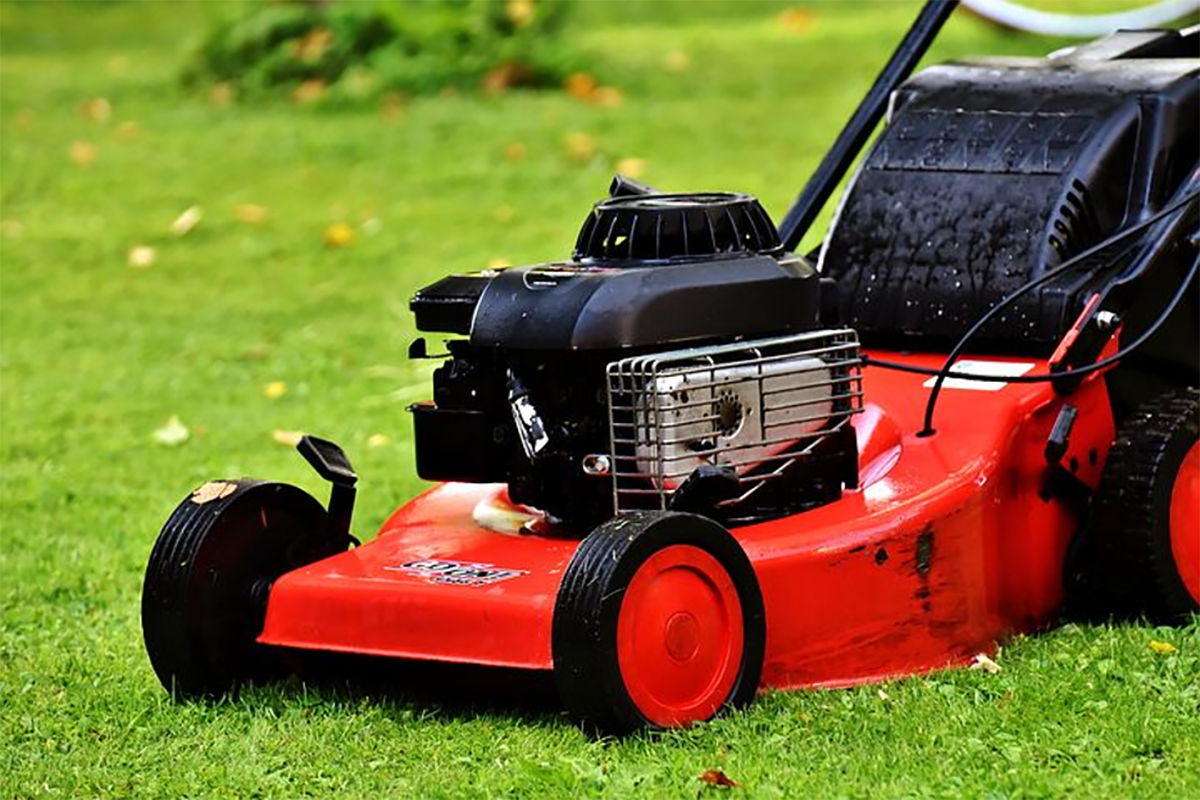 Everyone wants to have a lawn that is the envy of the neighborhood. The problem is that many people simply don't have the time or the ability to keep their grass looking great all year long. With schedules getting busier every year, not everyone wants to spend their weekends mowing and fertilizing their lawns.
Having a great lawn takes more than just sticking to a regular mowing schedule. Every lawn is different and needs special attention to keep it looking its best. Proper watering, aerating, and feeding are essential to keeping your lawn healthy. Most people don't have the knowledge or experience to know how to handle lawn problems when they come up.
Hiring a lawn service like lawn.com.au mowing may seem unnecessary, but the benefits can be worth the money and the convenience. Let's take a look at some of the amazing benefits of hiring a lawn service.
Expertise
Most homeowners are genuinely lost when it comes to keeping their lawn healthy and looking great. Factors like how often their lawn needs watering and proper fertilization are a mystery to most people. If you don't have the proper knowledge or experience, you could do more damage than good by attempting to do it yourself.
When you hire a lawn service, you will have the advantage of working with professionals. Lawn care experts know what needs to be done to avoid damage.
Labor Free
Cutting the lawn is a manual labor chore that can be too much for a lot of homeowners. Many people end up with aches, pains or even injuries from cutting and maintaining the lawn.
Seniors are especially at risk for heat exhaustion or falling when left to manage their lawn. Anyone that struggles with mobility or health issues can benefit from bringing in a lawn service to take care of the labor.
Save Money
You may wonder how dishing out cash to bring in a lawn service can save you money, but it's true. When you add up the costs of mowing equipment, lawn fertilizers, seed, edgers, and your time every week, it becomes clear that you can save money by bringing in a lawn service. These professionals show up with all of their own equipment, chemicals and staff to take care of your lawn at no extra expense.
Consistency
Even with the most careful maintenance, it's inevitable for your lawn to have problem spots. The amount of time that needs to be invested in these areas can leave your grass looking less than perfect.
Professionals can spot small issues before they become unsightly problems. With a regular cutting and fertilizing schedule, you can count on your lawn looking great from week to week.
Curb Appeal
You can have the most unique and stylish home on the block, but without a well-maintained lawn, your property will struggle with curb appeal. A neat and lush lawn equals an attractive home. Impress your neighbors and bring up the value of your home with a great yard all year long.
Hiring a lawn service has more benefits than just relieving you of grass cutting duties on your precious weekends. If you want the best looking lawn in the neighborhood, give your property a neat and attractive appearance and consider a lawn service for your home today.