Lawn Care 101: Essentials for a Successful Landscaping Business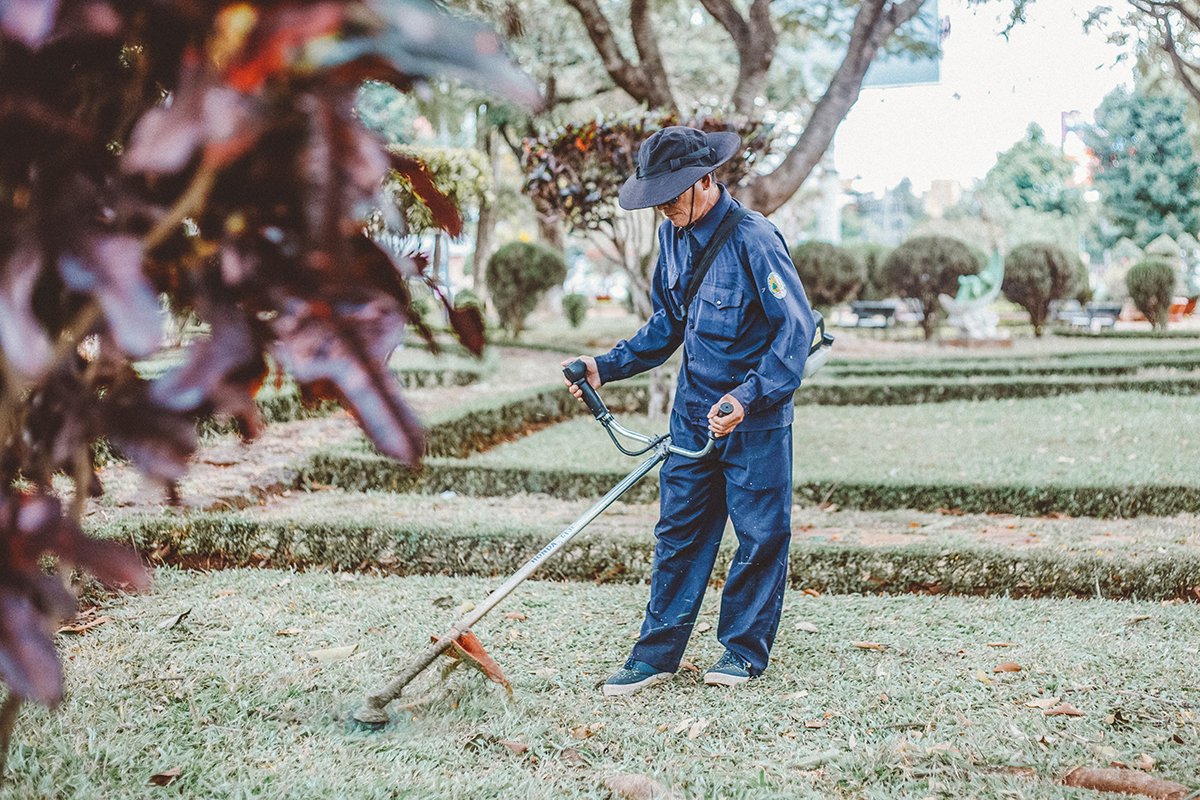 If you have an entrepreneurial spirit, a love for the outdoors, and are crafty with your hands, diving into the landscaping industry can be a lucrative and fulfilling career path. Starting a landscaping business gives you the freedom of being your own boss while allowing you to connect with nature and provide a helpful service to your community. While getting your landscaping business up and running is a simple process, it is essential to lay a strong foundation for your company by investing in quality equipment.
So whether you are thinking about starting a landscaping business or just have questions about the best lawn care tools, here are the essentials you need to start a successful landscaping company today.
Work Truck
One of the most important things any successful landscaping business needs is a reliable work truck. Your truck will not only get you from job to job but carry your tools and your crew. However, it is important to note that your truck is also a representation of your business and yourself. Therefore, it is essential to keep your truck clean and maintained. Many landscapers drive around in beat-up dirty work trucks, so keeping yours sharp not only looks professional but helps you stand out among your competition.
Rent Your Work Truck
Investing in brand new work trucks can be challenging, especially when you are trying to get your business up and running. Instead, consider renting your next company truck. Renting your work trucks allows you to keep up with the latest technologies and truck models without breaking the bank.
Trailers
To run a successful landscaping business, you'll also need at least two trailers. You'll need a utility trailer to carry your heavy landscaping equipment and tools. In addition, investing in a dump trailer will help you haul materials like mulch and topsoil and take away debris like leaves and branches.
Powered Lawn Equipment
While powered lawn equipment can be quite an investment, they are essential for operating a successful landscaping business. Without breaking your budget, it is important to purchase the best quality power equipment you can find. Not only will quality equipment last long longer with fewer repairs, but it will allow you to do the best job possible. The higher quality your work is, the quicker you'll see a return on your investment for the equipment.
Lawnmowers
No landscaping business is complete without a quality lawnmower. Consider investing in a ride-on zero turn mower for your large flat lawns and a commercial walk behind for the small properties with hills. However, if you are inexperienced with lawnmowers, it is essential to understand lawnmower safety to ensure the safety of you and your crew.
Weed Whacker
Aside from the lawnmower, a weed whacker is one of the most critical pieces of power equipment for your landscaping business. You'll need a weed whacker to trim the permitter of each lawn, as well as spots the mower can't reach, like tight corners and around the mailbox and flower beds.
Leaf Blower
While a leaf blower is essential for leaf clean-ups and lawn maintenance, you'll need it for every kind of job, from plantings to mulch jobs and patio jobs. You never want to leave a client's property messy. A gas-powered leaf blower will help you clear off lawns, driveways, sidewalks, decks, and more from leaves, spilled dirt, grass trimmings, and other debris.
Hedge Trimmer
Many customers who want their lawn taken care of will ask you to trim their bushes and small trees. A hedge trimmer helps you trim and shape hedges with ease.
Hand Tools
Aside from power tools, every landscaper needs a solid arsenal of hand tools. The necessities consist of shovels, rakes, pruning sheers, wheelbarrows, tarps, and buckets. Just like power tools, it is crucial to invest in quality hand tools. Look for tools with strong wooden handles instead of tools made of plastic.
Investing in these tools will help you get your landscaping business up and running.  As long as you invest in quality equipment, work hard, and stay committed, you'll have a successful landscaping career.

Green Thanks: The Perfect Succulent Teacher Gift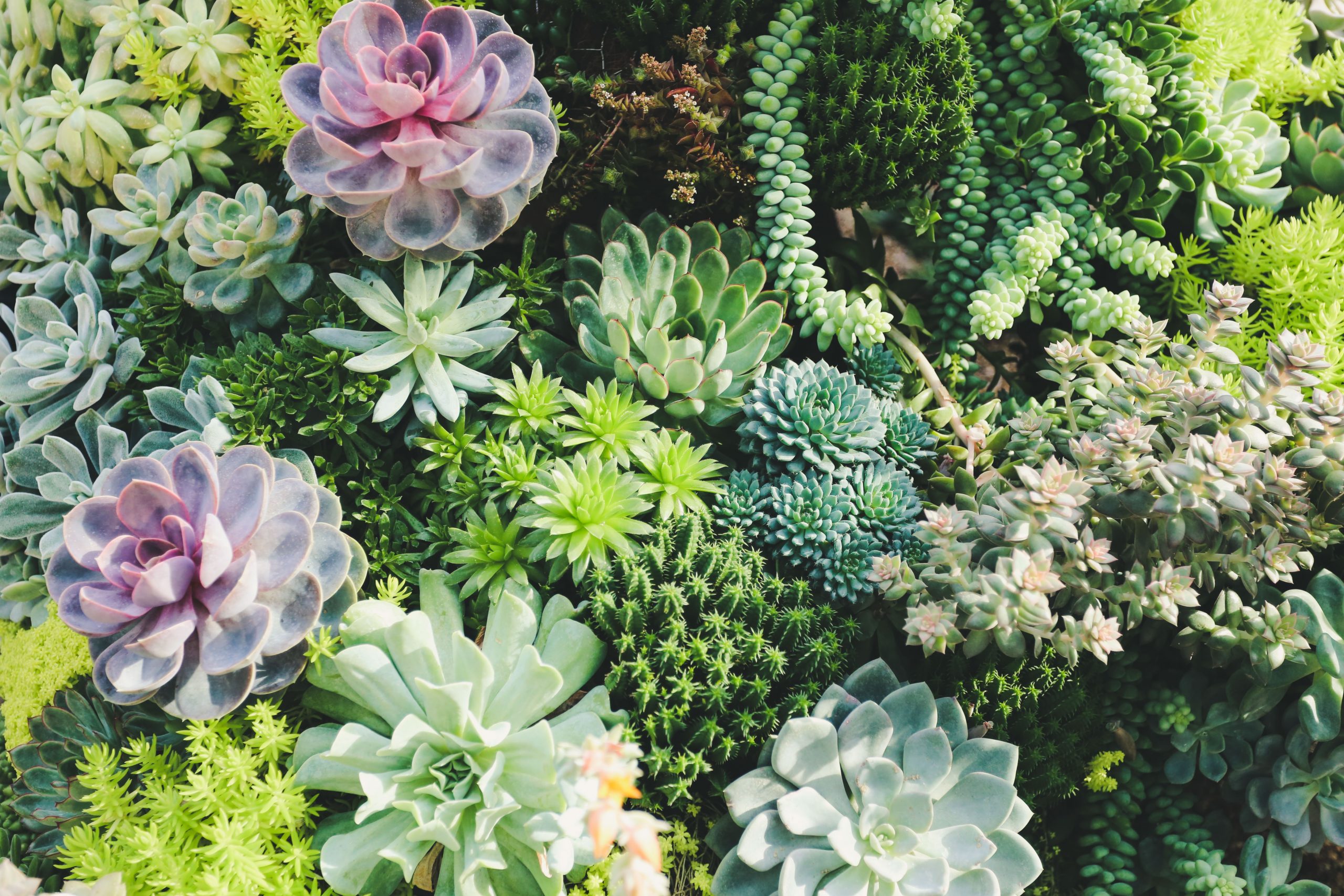 Teachers play a vital role in shaping the next generation's minds, and it's essential to show them an appreciation for their hard work and dedication. One of the best ways to do this is by giving them a meaningful and thoughtful gift. A succulent is perfect for a teacher's gift because it represents growth, resilience, and a love for nature.
Succulents are low-maintenance plant that requires little care, making them an ideal gift for busy teachers. They are also easy to grow and come in various shapes, sizes, and colors, so you can choose one that suits the recipient's taste and style.
Moreover, succulents can help create a relaxing and peaceful environment in the classroom, which is beneficial for both teachers and students. They can also be used as educational tools to teach students about botany and the environment.
Choose a planter matching the recipient's decor or a personalized planter designed explicitly for assistance to make the gift even more personal. You could also include a handwritten note or card to express your appreciation and gratitude.
It's also important to consider the recipient's level of gardening experience when choosing a succulent teacher gift. For example, for those new to gardening, you could opt for a beginner-friendly succulent that is easy to care for and requires minimal attention. On the other hand, for more experienced gardeners, you could choose a more challenging variety that will provide a sense of purpose and accomplishment.
Finally, remember to include care instructions with the gift. A succulent care guide or a simple set of instructions can help ensure that the plant thrives and provides comfort and joy for years to come.
Another advantage of giving a succulent as a teacher's gift is that it's a sustainable and eco-friendly option. In today's world, choosing environmentally conscious gifts that don't harm the planet is becoming increasingly important. Succulents are grown in minimal soil and water, making them a low-impact choice.
Additionally, succulents can also serve as a reminder of the teacher's impact on the student's life. As the plant grows and thrives, it can symbolize the growth and positive impact the teacher has had on the student. Furthermore, as the succulent grows, it becomes a constant reminder of the teacher and the memories shared.
Furthermore, succulents can be a great way to bring a touch of nature into the classroom. A well-maintained succulent can not only improve the aesthetic of the school, but it can also contribute to the overall mood and atmosphere of the room. A green, thriving plant can make a big difference in the mood and well-being of students and teachers alike.
Another aspect to consider when choosing a succulent teacher gift is its versatility. Succulents can be used in various settings, from the classroom to the home, making them a flexible and practical choice. For example, they can decorate a desk, a window sill, or a living room.
Finally, succulents make great gifts for any occasion, not just for teacher appreciation. Whether it's a holiday gift, an end-of-year present, or a farewell gift, succulents are a versatile and practical choice that will surely bring a smile to the recipient's face.
Moreover, when giving a succulent teacher gift, you can also personalize it to make it more meaningful. For example, you can write a heartfelt note or even attach a small tag with a message to the plant. You can also choose a specific type of succulent with special significance or meaning. For example, the jade plant, known as the "money tree," is said to bring good luck and prosperity. On the other hand, the aloe vera plant is known for its healing properties, making it an excellent gift for a teacher who has positively impacted your life.
Another idea is to include a small planter or pot with the succulent or even decorate the pot with colorful paints, markers, or stickers. This not only makes the gift more appealing but also adds a personal touch to the gift. You can also include care instructions with the plant, so the teacher knows how to care for it properly.
Additionally, you can give a group gift, where each student contributes a succulent or some money towards the present. This shows the teacher how much the class appreciates them and creates a fun and collaborative experience for the students.
Finally, succulent teacher gifts can also be given with other presents. For example, you could give a gift card, a bouquet, or a box of chocolates along with the succulent. This shows the teacher how much they are appreciated and gives them a range of gifts to choose from, making the experience even more enjoyable.
Conclusion
Succulent teacher gifts are an excellent way to show appreciation and gratitude to the teachers who have positively impacted your life. They are a sustainable, personalizable, and versatile gift that can be given on any occasion and is sure to bring joy and comfort to the recipient. So, consider giving a succulent teacher gift to show your gratitude and appreciation and help positively impact their life.