Lawn Care 101: Essentials for a Successful Landscaping Business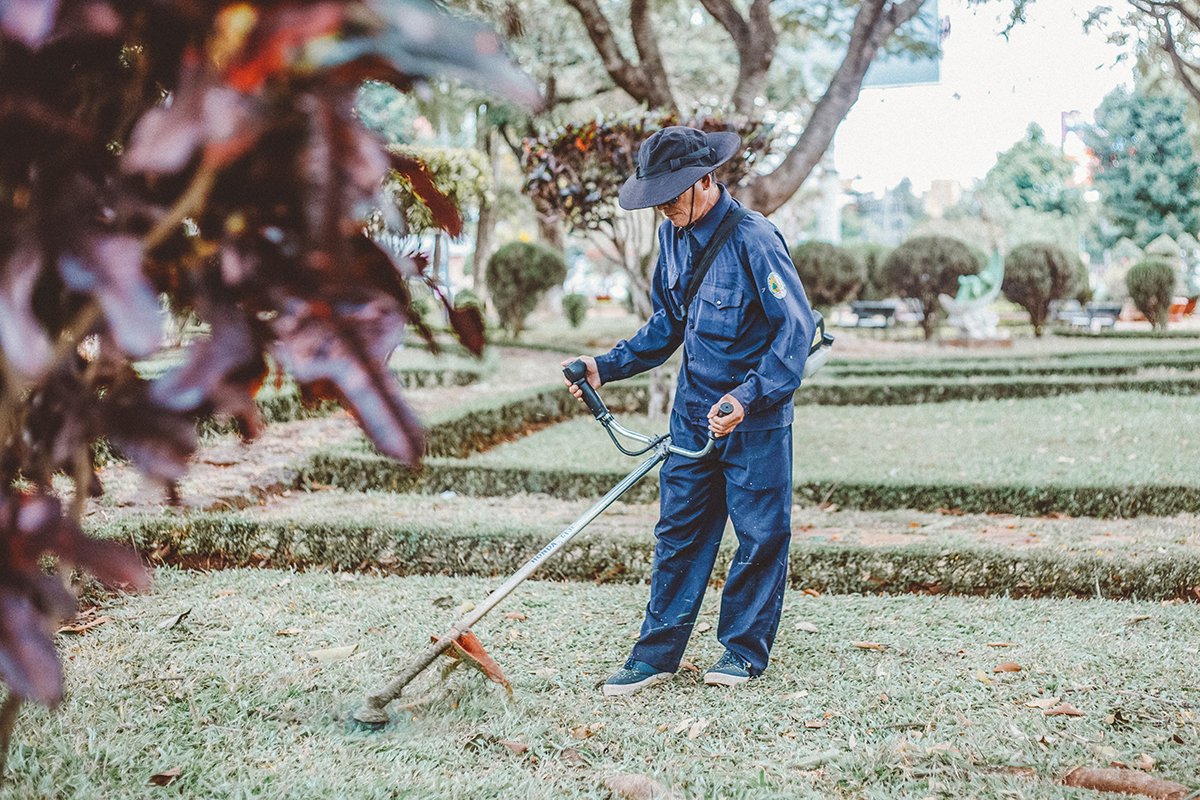 If you have an entrepreneurial spirit, a love for the outdoors, and are crafty with your hands, diving into the landscaping industry can be a lucrative and fulfilling career path. Starting a landscaping business gives you the freedom of being your own boss while allowing you to connect with nature and provide a helpful service to your community. While getting your landscaping business up and running is a simple process, it is essential to lay a strong foundation for your company by investing in quality equipment.
So whether you are thinking about starting a landscaping business or just have questions about the best lawn care tools, here are the essentials you need to start a successful landscaping company today.
Work Truck
One of the most important things any successful landscaping business needs is a reliable work truck. Your truck will not only get you from job to job but carry your tools and your crew. However, it is important to note that your truck is also a representation of your business and yourself. Therefore, it is essential to keep your truck clean and maintained. Many landscapers drive around in beat-up dirty work trucks, so keeping yours sharp not only looks professional but helps you stand out among your competition.
Rent Your Work Truck
Investing in brand new work trucks can be challenging, especially when you are trying to get your business up and running. Instead, consider renting your next company truck. Renting your work trucks allows you to keep up with the latest technologies and truck models without breaking the bank.
Trailers
To run a successful landscaping business, you'll also need at least two trailers. You'll need a utility trailer to carry your heavy landscaping equipment and tools. In addition, investing in a dump trailer will help you haul materials like mulch and topsoil and take away debris like leaves and branches.
Powered Lawn Equipment
While powered lawn equipment can be quite an investment, they are essential for operating a successful landscaping business. Without breaking your budget, it is important to purchase the best quality power equipment you can find. Not only will quality equipment last long longer with fewer repairs, but it will allow you to do the best job possible. The higher quality your work is, the quicker you'll see a return on your investment for the equipment.
Lawnmowers
No landscaping business is complete without a quality lawnmower. Consider investing in a ride-on zero turn mower for your large flat lawns and a commercial walk behind for the small properties with hills. However, if you are inexperienced with lawnmowers, it is essential to understand lawnmower safety to ensure the safety of you and your crew.
Weed Whacker
Aside from the lawnmower, a weed whacker is one of the most critical pieces of power equipment for your landscaping business. You'll need a weed whacker to trim the permitter of each lawn, as well as spots the mower can't reach, like tight corners and around the mailbox and flower beds.
Leaf Blower
While a leaf blower is essential for leaf clean-ups and lawn maintenance, you'll need it for every kind of job, from plantings to mulch jobs and patio jobs. You never want to leave a client's property messy. A gas-powered leaf blower will help you clear off lawns, driveways, sidewalks, decks, and more from leaves, spilled dirt, grass trimmings, and other debris.
Hedge Trimmer
Many customers who want their lawn taken care of will ask you to trim their bushes and small trees. A hedge trimmer helps you trim and shape hedges with ease.
Hand Tools
Aside from power tools, every landscaper needs a solid arsenal of hand tools. The necessities consist of shovels, rakes, pruning sheers, wheelbarrows, tarps, and buckets. Just like power tools, it is crucial to invest in quality hand tools. Look for tools with strong wooden handles instead of tools made of plastic.
Investing in these tools will help you get your landscaping business up and running.  As long as you invest in quality equipment, work hard, and stay committed, you'll have a successful landscaping career.

What Kind of Rubbish Can You Put in Skip Bins?
Waste Types Explained
A skip bin is an easy way for you to get rid of rubbish, especially if you have significant amounts of waste to deal with. However, most skip bins are categorized on waste types – which means you cannot simply lump everything together in the bin. Failing to do so may lead to extra charges from the skip bin company, or it may even cause the waste to be returned.
But exactly what kind of rubbish can go in a skip bin? How do you categorize the types? At Pro Skip Bins Brisbane https://www.proskipbinsbrisbane.com.au these are common questions that we get asked all the time. To help clear things up, we thought we'd write a quick blog post explaining the different types of waste that can be put in skip bins. Hopefully, this will help you make better decisions about what goes in your bin and what doesn't. So, without further ado, let's get started.
The government of Australia has quite a strong National Waste Policy. Policy means that you should only dispose of your waste in a certain way to protect the environment. Skip bin companies follow that rule, so here is how the waste is categorized.
1. General Household Waste
As the name suggests, general household waste is the kind of waste that can be found around the house. Typically, these bins are hired during times of spring cleaning, garage cleaning, or when moving a residence.
Many things can go in a general waste bin. You can put in anything from clothes and toys to furniture, books, kitchenware, non-electrical fittings, and many more. White goods can also be added to a skip bin. As long as they are in an appropriate size, you may put in refrigerators, dryers, dishwashers, washing machines, etc.
Remember that this skip bin is only designed for general household items. Therefore, you cannot place things such as bricks, soil, or concrete. As a rule of thumb, you may place items that were once part of your décor or household function.
2. Renovation Waste
Renovation waste is the kind of waste that results after a renovation project. For example, if you take a wall down, remove paint from a wall or otherwise make any kind of alterations to your home, the waste may go in the bin.
Renovation waste includes bricks, concrete, tiles, metal, sand, pavers, roof tiles, and steel. All types of general waste that have resulted from your renovation efforts may be cleaned up and added to the bin.
No other material may be added, even if it is in smaller quantities. If you have general waste, then you should get a general household bin as well. Skip bin companies strictly enforce this rule. Thus, if you include any other material than construction waste, you will be charged an extra fee.
3. Dirt & Soil
Dirt, sand, and soil also have to be separated from a general waste skip bin. Nothing else aside from these types of waste can be lumped together. This includes everything from cardboard to bricks. Simply put, as long as it has the fine structure of sand or dirt, it can go in the bin.
4. Concrete
While concrete and bricks can be added to a renovation waste bin as renovation waste, some companies will categorize it as its own type of rubbish. This means that if you have any tiles or metal items that you want to get rid of after the renovation, you may not do it with this skip bin.
Make sure that when you want to get a skip bin for renovation waste, you don't accidentally get one for concrete and bricks alone. This may end up costing you extra. This is because companies have strict guidelines for you to only dispose of this type of waste.
5. Green Waste
Green waste is organic waste that you collect from your garden or your backyard. This kind of waste gathers quite frequently, so individuals contacting a skip bin company will likely have a skip bin over regularly.
This waste category includes most types of organic materials that can be found in your garden. They are grass, leaves, wood chips, branches, bark, and many more. Pieces of wood and fence palings that resulted from your yard spring cleaning may also be added to this skip bin.
Other types of waste may not be added to the bin. This includes sand, soil, dirt, putrescible waste, or pet waste. Many of these types of waste may be added to different skip bins. If you have hazardous waste, then one may place it next to the bin and ask the company pros to get rid of it.
The Bottom Line
While all of these types of waste may be placed in a skip bin, bear in mind that this does not mean they can be placed together. Depending on your volume of waste and the types, you may need to hire multiple skip bins in the appropriate sizes. By mixing the waste, you might end up increasing the costs.