4 Good Reasons To Hire A Lawn Care Company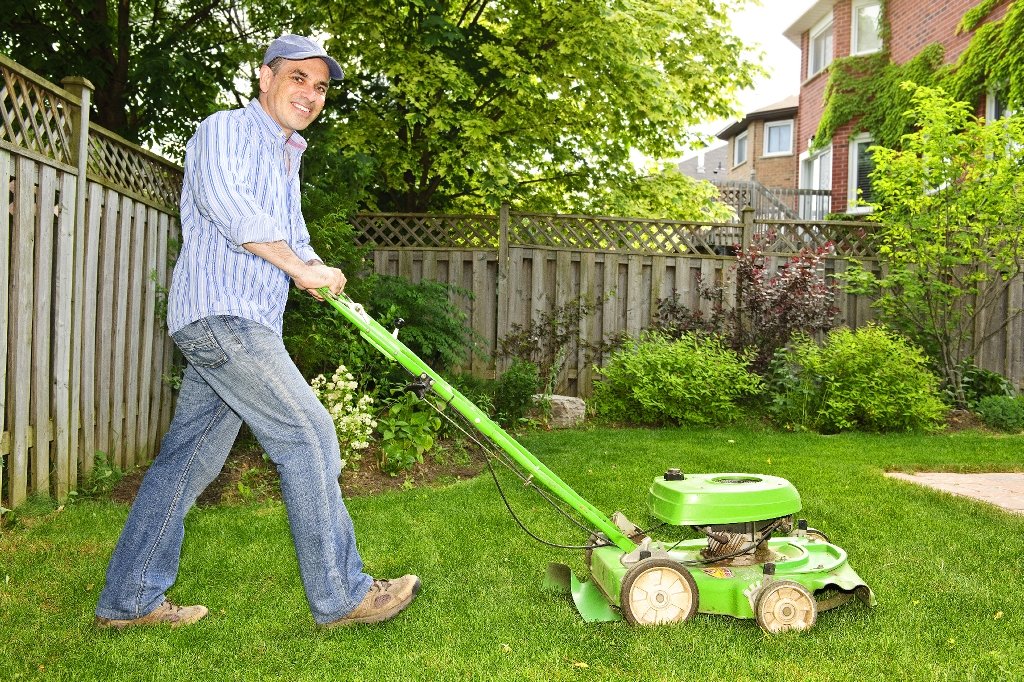 People often lack the time or resources needed to engage in Do-It-Yourself lawn care. In such
cases, great lawn care companies come in to help with proper lawn maintenance. Good lawn
care companies offer local residential and commercial lawn care services. Here are some good
reasons to hire a lawn care professional:
Top 4 Reasons To Hiring A Lawn Care Company
1. Hiring A Lawn Care Company Saves Time
One of the major reasons why people hire lawn care companies is always to save time. For
instance, people who want to practice Do-It-Yourself always experience breakdowns. This is
because they always have to sit down and do some research on lawn care as they plan on what
needs to be done.
Time will also need to be invested on when driving to different stores to purchase seeds,
fertilizers, equipment and different tools that can be necessary for such processes. A lot of time
will also be needed during mowing and maintaining the lawn.
Comparing the time it takes to engage in Do-It-Yourself against contacting a lawn care
company, the latter saves time. Professionals already have the tools and equipment necessary
for lawn care.
2. They Have Professionally Trained Expertise
One doing their lawn on their own doesn't guarantee that there won't be any mess made on the
lawn. Professionally trained expertise have the necessary skills to care for the lawn without
messing around. Experts always know what they are doing because it is something they have
done for several years and have a good experience of it.
Hiring a lawn care company for their services is the best thing to do since one's expectations
are always high for better results in the end. This is usually of their knowledge, experience,
expertise, and skills they have.
3. Cost-Effective
Due to the volume of work lawn care companies do, they have their costs subsidized. This
means that when one wants to try Do-It-Yourself, they always have to purchase expensive tools
and equipment required for the job which might cost them a lot of money. Unlike when one hires
a professional lawn care company, the money they would have used to buy the tools will be
saved and used something else.
Most lawn care companies can always take equipment loans and pay them incrementally
through contracting work. Ordinary individuals would take a fortune to pay off such loans as
equipment used for lawn care are costly. This means that money will be saved by using it on a
lawn care company.
4. Lawn Care Company Are Liable For Damages And Injuries They Cause
A good lawn care company should be insured and licensed to prevent one from being liable for
injuries or damages cost by lawn care companies. This means their clients won't have to worry
about proper storage of chemicals such as fertilizers and pesticides or how to apply or dispose
of these chemicals. When inexperienced technicians handle these chemicals incorrectly, they
can cause harmful effects to the environment.
our services and how we can be of help.
Landscaping Ideas for Small Gardens
A charming outdoor space is always invigorating to the mind and soul. However, designing this area of your home comes with several challenges, and space is one of them. If you have been wondering how you can create a stunning garden that will awe your guests and family at your abode, look no further. Below are some landscaping ideas you could use to give your small garden some life.
Use Potted Plants
Creating a lush, welcoming garden shouldn't be complicated. Landscaping with pots can add extra space when gardening in a small backyard. You can grow a wide range of potted plants, including creepers, ornamentals, herbs, and much more. Some could even be hung or placed on the ground. Integrating pots into your landscaping is also cheaper. Doing this will also help you add more color to your yard. The best part of it is that pots are mobile. You can change them after some time to break up the monotonous look. Add some uniqueness by choosing pots with visual appeal. You can use metal buckets, barrels, teapots, or whatever suits your style.
Create a Secluded Nook
Every backyard needs a nook where you can relax from the turbulence of life. Consider setting some space aside in your small garden where you can relax alone and read a book, welcome guests, or nap in a chair or a hammock. You only need to select the right spot in your backyard with minimal noise, preferably one with a wall and a surrounded hedge. It should be placed for privacy away from the house. Add some seats with pillows and blankets to keep you warm and cozy at night. Ensure it is surrounded by some potted plants, especially creepers, herbs, and a few trees where possible.
Consider Illuminated Walkways
Walkway lights can go a long way in improving the visual appeal of your garden. Ensure you choose the ideal lighting for your yard to supplement the landscaping and the architectural hallmarks of your home. You can install geometrical structures or tall angled lights with more illumination coverage. The walkway lighting should give you a stunning view and set the right mood for your outdoor space. It should be relaxing as you enjoy the surroundings, the trees, flowers, and plants around.
Don't Forget the Contours
A garden path connects distinct areas in the garden. The paths in your garden should be inviting and encourage an expedition. With the help of an expert landscaper, you can create subtle, curvy paths with a fun and interesting look. This helps enrich your landscaping design as the contours create curiosity about what's lying around the corner. Complement the meandering paths with an attractive trail of beautiful blossoming plants. You can use pebble stones, bricks or gravel, or granite stepping stones on the walking surface.
Whether you are making a garden from scratch or modifying an old one, landscaping can be quite puzzling, especially in a small backyard. Despite the space limitations, you can transform your small garden space into a marvelous haven of greenery. Along with the few tips above, all you need is a little creativity and perhaps some professional help to create a lasting statement in your small garden space.