What Tools Does a Landscaper Require?
If you've recently qualified as a garden landscaper, have a passion for horology or you're simply wanting to help friends and family maintain their gardens, you'll need the right tools for the job.  
Not sure where to begin? Luckily, we're rounded up some of the handiest tools on the market so you don't have to.
What tools does a landscaper need?
If you're one of the 157,000 landscapers in the UK, then you'll need a toolbox first and foremost. Other than the obvious equipment, a landscaper will also require a varied toolbox including a tape measure, a level and a screwdriver. Landscapers will also need spanners, sockets & wrenches from retailers such as RS. 
Long handed tools
As well as a selection of hand tools for more involved jobs, you will also need some long-handled tools. When it comes to long-handled tools, we believe the more the merrier as you will be spending the majority of the day using them.
Some of the most practical hand tools include:
Spades
Garden forks
Rakes
Dutch hoe
Lawn shears
When choosing your traditional gardening equipment, try to think about how comfortable each item is. The last thing you want is blisters halfway through your first job!
A roomy van
There's no way you'll be able to fit all your tools in your family car. And you wouldn't want to either – it'd get filthy!
As such, you'll need a reliable and sturdy vehicle that's suitable for transporting heavy tools to and from the site. If you have some oversized equipment, you may also want to consider buying a trailer.
Think about your online presence
If you're wondering what an online presence has to do with landscape design, then listen up.
Although you may overlook this part, having a website is essential when you're working as a landscape designer. Without having an online presence, your potential customer base won't be able to find you. If they can't find you, then you're seriously limiting your earning potential!
With a recession on the horizon and inflation increasing, you'll need all the work you can get to stay afloat.  
Final thoughts…
If you're starting out as a landscaper, it can be daunting knowing where to begin when it comes to setting up your business. However, the good news is that with a few handy tools, a van and a shiny new website, you'll be well on your way to having a successful business.

Green Thanks: The Perfect Succulent Teacher Gift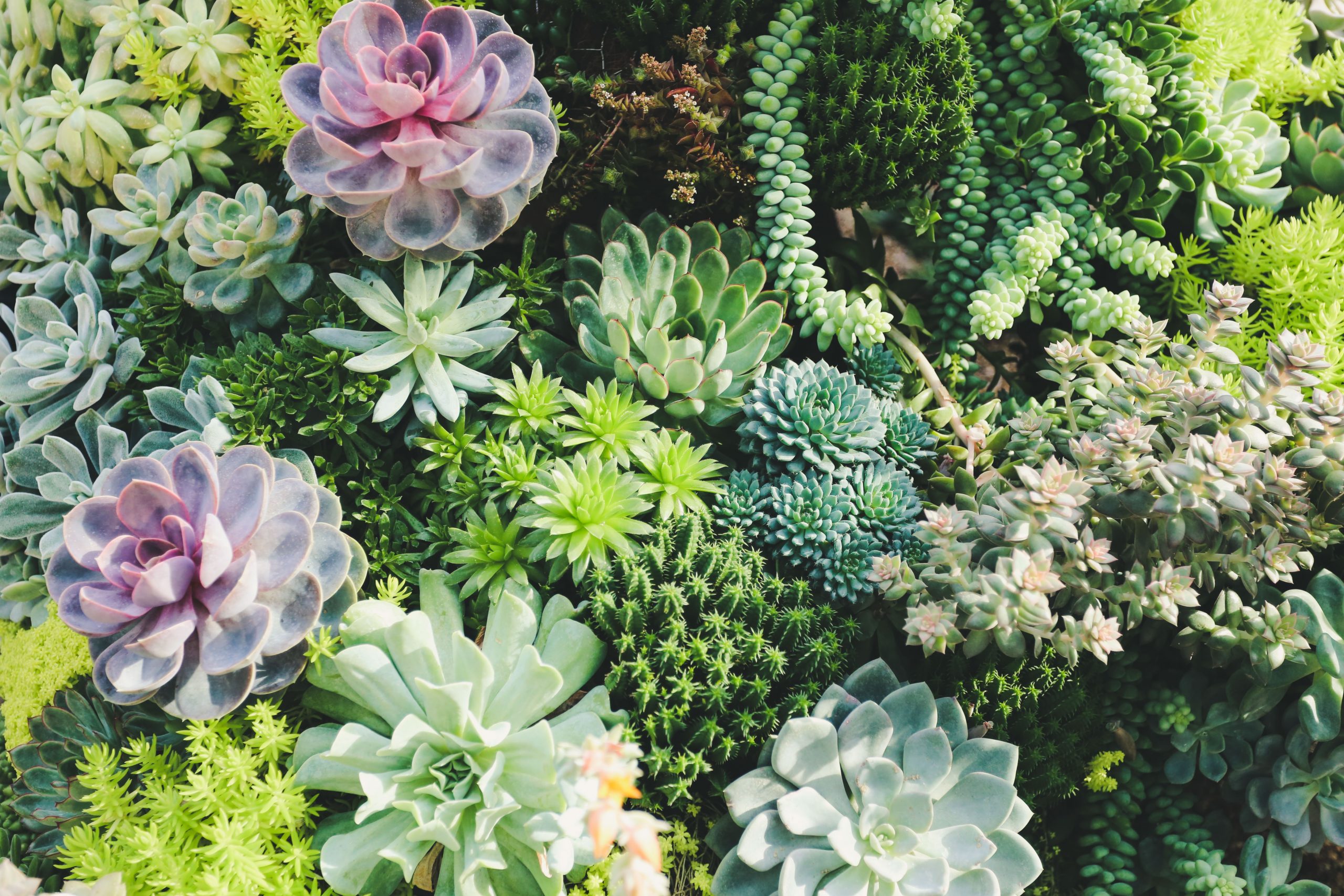 Teachers play a vital role in shaping the next generation's minds, and it's essential to show them an appreciation for their hard work and dedication. One of the best ways to do this is by giving them a meaningful and thoughtful gift. A succulent is perfect for a teacher's gift because it represents growth, resilience, and a love for nature.
Succulents are low-maintenance plant that requires little care, making them an ideal gift for busy teachers. They are also easy to grow and come in various shapes, sizes, and colors, so you can choose one that suits the recipient's taste and style.
Moreover, succulents can help create a relaxing and peaceful environment in the classroom, which is beneficial for both teachers and students. They can also be used as educational tools to teach students about botany and the environment.
Choose a planter matching the recipient's decor or a personalized planter designed explicitly for assistance to make the gift even more personal. You could also include a handwritten note or card to express your appreciation and gratitude.
It's also important to consider the recipient's level of gardening experience when choosing a succulent teacher gift. For example, for those new to gardening, you could opt for a beginner-friendly succulent that is easy to care for and requires minimal attention. On the other hand, for more experienced gardeners, you could choose a more challenging variety that will provide a sense of purpose and accomplishment.
Finally, remember to include care instructions with the gift. A succulent care guide or a simple set of instructions can help ensure that the plant thrives and provides comfort and joy for years to come.
Another advantage of giving a succulent as a teacher's gift is that it's a sustainable and eco-friendly option. In today's world, choosing environmentally conscious gifts that don't harm the planet is becoming increasingly important. Succulents are grown in minimal soil and water, making them a low-impact choice.
Additionally, succulents can also serve as a reminder of the teacher's impact on the student's life. As the plant grows and thrives, it can symbolize the growth and positive impact the teacher has had on the student. Furthermore, as the succulent grows, it becomes a constant reminder of the teacher and the memories shared.
Furthermore, succulents can be a great way to bring a touch of nature into the classroom. A well-maintained succulent can not only improve the aesthetic of the school, but it can also contribute to the overall mood and atmosphere of the room. A green, thriving plant can make a big difference in the mood and well-being of students and teachers alike.
Another aspect to consider when choosing a succulent teacher gift is its versatility. Succulents can be used in various settings, from the classroom to the home, making them a flexible and practical choice. For example, they can decorate a desk, a window sill, or a living room.
Finally, succulents make great gifts for any occasion, not just for teacher appreciation. Whether it's a holiday gift, an end-of-year present, or a farewell gift, succulents are a versatile and practical choice that will surely bring a smile to the recipient's face.
Moreover, when giving a succulent teacher gift, you can also personalize it to make it more meaningful. For example, you can write a heartfelt note or even attach a small tag with a message to the plant. You can also choose a specific type of succulent with special significance or meaning. For example, the jade plant, known as the "money tree," is said to bring good luck and prosperity. On the other hand, the aloe vera plant is known for its healing properties, making it an excellent gift for a teacher who has positively impacted your life.
Another idea is to include a small planter or pot with the succulent or even decorate the pot with colorful paints, markers, or stickers. This not only makes the gift more appealing but also adds a personal touch to the gift. You can also include care instructions with the plant, so the teacher knows how to care for it properly.
Additionally, you can give a group gift, where each student contributes a succulent or some money towards the present. This shows the teacher how much the class appreciates them and creates a fun and collaborative experience for the students.
Finally, succulent teacher gifts can also be given with other presents. For example, you could give a gift card, a bouquet, or a box of chocolates along with the succulent. This shows the teacher how much they are appreciated and gives them a range of gifts to choose from, making the experience even more enjoyable.
Conclusion
Succulent teacher gifts are an excellent way to show appreciation and gratitude to the teachers who have positively impacted your life. They are a sustainable, personalizable, and versatile gift that can be given on any occasion and is sure to bring joy and comfort to the recipient. So, consider giving a succulent teacher gift to show your gratitude and appreciation and help positively impact their life.