5 Tips for Creating the Perfect Outside Kitchen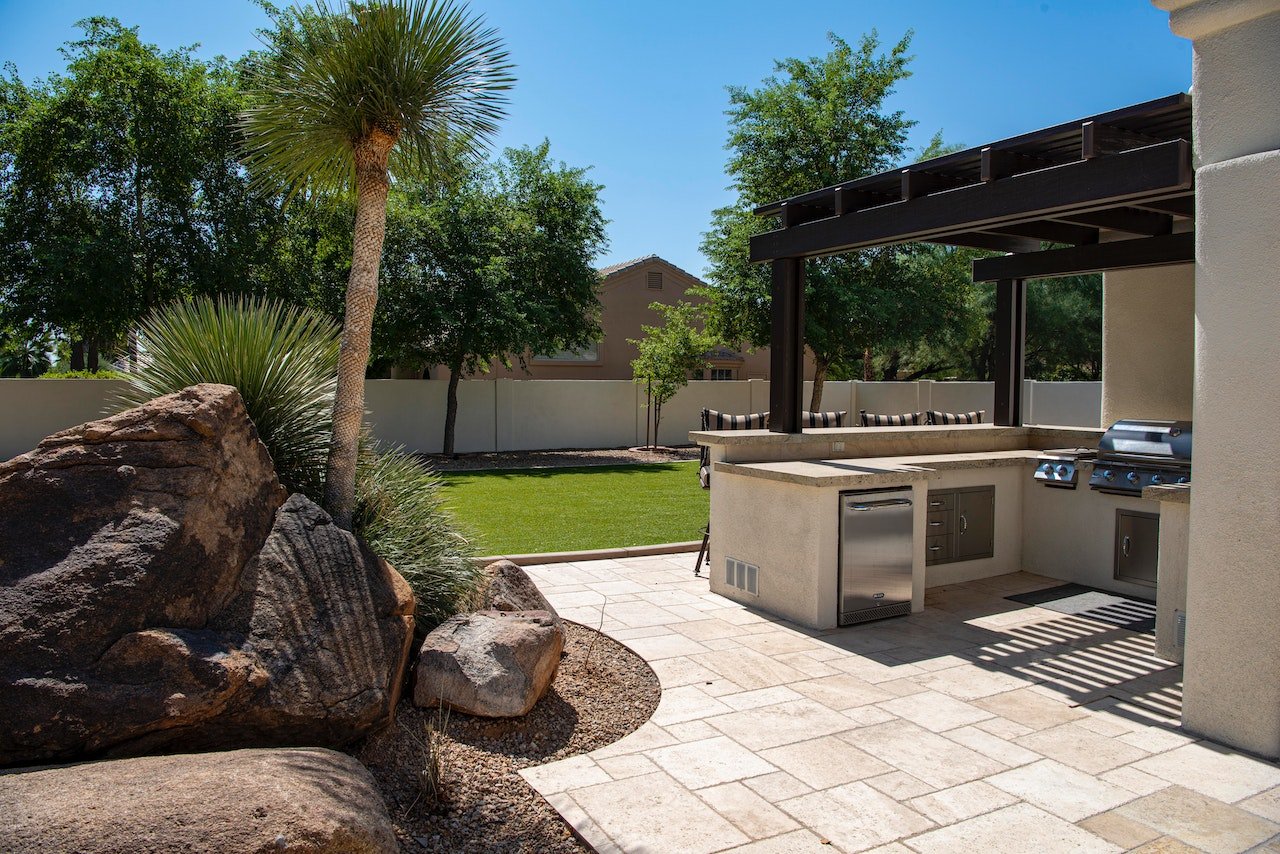 Building an outdoor kitchen is a great project to embark on if you want to up your DIY game. It's not that difficult to do, is pretty inexpensive, and if you make mistakes, they will be easy to correct. You do have to plan your project properly, however, and try to go for something modest for your first project unless you already have significant experience with this type of renovation. Here are some tips that will help you build a great outside kitchen.
Think Outside the Box
A lot of people will think about adding a grill to their kitchen and a nice lounging area, but there are many other accessories that you could add to your outdoor kitchen to make it more interesting. For example, you could consider getting a quality outdoor pizza oven like the Ooni Koda 16. These compact ovens from Ooni are portable, so you can move them or store them whenever you wish. This is an addition that is sure to please your children or you if you're a big pizza fan. Another great addition you could consider is a fire pit, or even better, a fire table. A hibachi station could also be a good option if you're a fan of Korean BBQ.
Choose Your Space Wisely
Another thing you have to do is make sure that you pick the right spot for the kitchen. Some people will want it to be in a central area, but it might not be the most convenient. You want a spot where you'll be protected from wind, so it would be better if you installed it near a wall. Consider shade as well unless you want to cover the area. It could also be a good option to connect your kitchen to your deck or to even build a deck for the kitchen for added convenience.
Carefully Think Out Your Layout
When picking a layout for your outdoor kitchen, you first have to decide if you're going to go with a simple or complex kitchen. This will all depend on where you want to build the kitchen, how much you intend to use it, and what kind of cooking you want to do there. Either way, you will need to have an area for cooking, one for preparation, and one for cleaning. You should also think about additional storage and have space for a fridge.
Another thing you sound consider doing is installing a countertop area that can be used as a buffet space or bar with stools. This will make the space even more convivial and give people different seating options.
Choose Your Materials Wisely
Choosing the right materials is also very important when building an outdoor kitchen. You want to use materials that will have the right look and feel, but also make sure that they'll be able to withstand the elements.
For the countertop, you should try using something like granite with a flamed finish. Try to pick earthy colors that will complement the outdoor setting, and make sure that the kitchen's materials are congruent with the rest of the house to create a cohesive look.
As far as the flooring goes, you can go with something like natural stone, terracotta, wooden pavers, anti-skid porcelain tiles, or cement finish tiles. For the seating, make sure that you pick moisture-resistant materials. Favor materials such as rattan, wicker, plastic resins, aluminum, wrought iron, and steel, since they're very durable and will withstand pretty much anything you throw at them.
For the cabinet boards, try to go with WPC and go for SS finish furniture and appliances unless you live in a coastal area. This is because the SS finish can corrode when they're salty in the air. The same goes for aluminum.
Don't Forget Lighting and Outlets
You also have to make sure that the area is properly lit if you intend to use it at night. There also needs to be sufficient outlets for all your appliances and accessories. Soft lighting will work best here as it will create a nice, cozy ambiance. You also probably have other lights in your backyard, so using softer lighting for the kitchen area will balance things out.
Task lighting is very important if you want to be able to see what you're doing but to stay safe as well. You can install countertop lights, but these could be tougher to install on an outdoor aisle. You could go with pendant lights if you want to make things easy for you there.
All these tops should allow you to build the outdoor kitchen of your dream all on your own. Make sure that you plan your project carefully before you start and be modest with your objectives if it's your first time doing this sort of project.

Styling Your Outdoor Areas With Rugs: Dos & Don'ts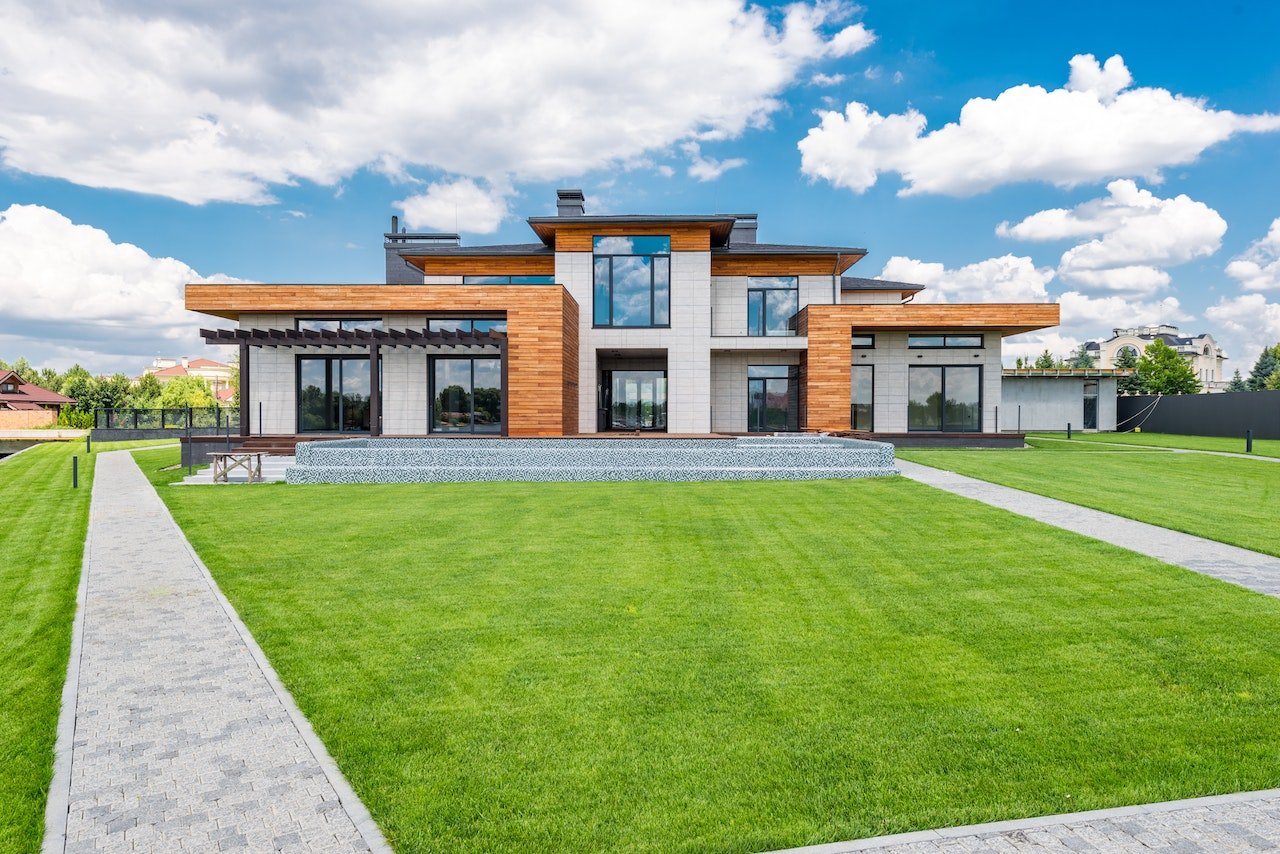 In recent years, having a modern and comfortable outdoor area has become a must-have for homeowners. It is the perfect space for just about any occasion, including entertaining guests, hosting parties, and relaxing after a long day at work, and you can even use it as a home office.
The idea of having the best outdoor space is all good and well. But it only works if it is styled and decorated properly. Decorating your outdoor living area is slightly different from styling your home's interior. There are so many things that differ. One of these things includes rugs. For example:
Do aloha rugs fit outdoor living areas?
What material should the rugs be?
Can I use area rugs and runners outdoors?
Can I use a neutral-colored rug in outdoor areas?
In this article, we will highlight some tricks you should and shouldn't do when decorating outdoor living areas with rugs.
The Dos Of Decorating Outdoor Living Areas:
Designating Different Areas
Generally, the outdoor living area is an open-plan space that leaves you with plenty of room, including a small seating area, cooking area, and plenty of space to entertain guests. As a result, your outdoor living space will need to be separated. One method to designate areas is to use rugs.
The cooking or grilling section will not need a carpet in the outdoor area as you are very likely to drop food or drinks resulting in the rug needing to be cleaned quite often. In this instance, a rug is more suited for a seating area.
The Aloha rug is a popular type of rug used in outdoor areas. Rugs from the Aloha collection are hand-woven and made from coir material. Coir is a type of coconut fiber that is durable and long-lasting. These rugs are best suited for outdoor areas as they are bright with different types of patterns, which include a tropical vibe to your home. When using rugs in the seating area, ensure that the chairs surround the rug and that only the edge of the chairs sits on the rug. 
Copyright: Collov Home Design on Unsplash l Licence: CC0 Public Domain
Set A Theme For Your Outdoor Area
Similar to decorating the inside of your home, you will want to have a set theme when styling outdoor areas. In most cases, the outdoor area is the direct path between a room in your home and your garden. As such, the theme of the room should match the theme of your outdoor area. This will create a type of flow and connection. Although the colors do not have to match completely, it will be best if the base tone of the areas matches.
For example, if the room that leads to the outdoors has a brown or wooden theme, then the outdoor furniture should also be brown. This will create an aesthetic as there will not be a complete clash in colors. One way that you can use to create this aesthetic is to use a large area rug in the seating area of the outdoor area. The rug will create a cozy atmosphere whilst setting the theme.
Copyright: Steven Ungermann on Unsplash l Licence: CC0 Public Domain
The Don'ts Of Decorating Outdoor Living Areas
The Risk Of Invasive Plants
Plants, shrubs, and even flowers are necessary for your outdoor area. They have an appealing look and create a calm and energetic environment. However, invasive plants such as Japanese Knotweed and English Ivy are not suited for outdoor living areas. Although these plants are beautiful, they tend to grow wild and, in some cases, create a network of roots that can be hard to get rid of. As such, you don't want to use invasive plants in outdoor areas. 
In most cases, plants are used to occupy empty spaces and create a visual appeal. Instead of using too many plants, you can include a pedestal or table with a rug underneath to create visual appeal.
Refrain From Layering Rugs
Layering rugs is always a good idea when decorating indoors as it can form a homely atmosphere. However, for the outdoor areas, layering carpets is not necessary. The main aim of layering rugs is to include some variation in texture or to bring out the color in a room. This is not necessary for the outdoors. For outdoor areas, simplicity is best. Therefore, it is best to only use one or two carpets when decorating. In this way, you can ensure that the outdoor area is not overcluttered.
Decorating Outdoor Spacing Using Rugs
The outdoor area is one of the busiest spaces in your home. Therefore, creating a cozy and comfortable outdoor living area is key. To help you style and design your outdoor area, we have highlighted a few ideas on what you should and should not include.