Bathroom Renovations to Increase Your Home's Value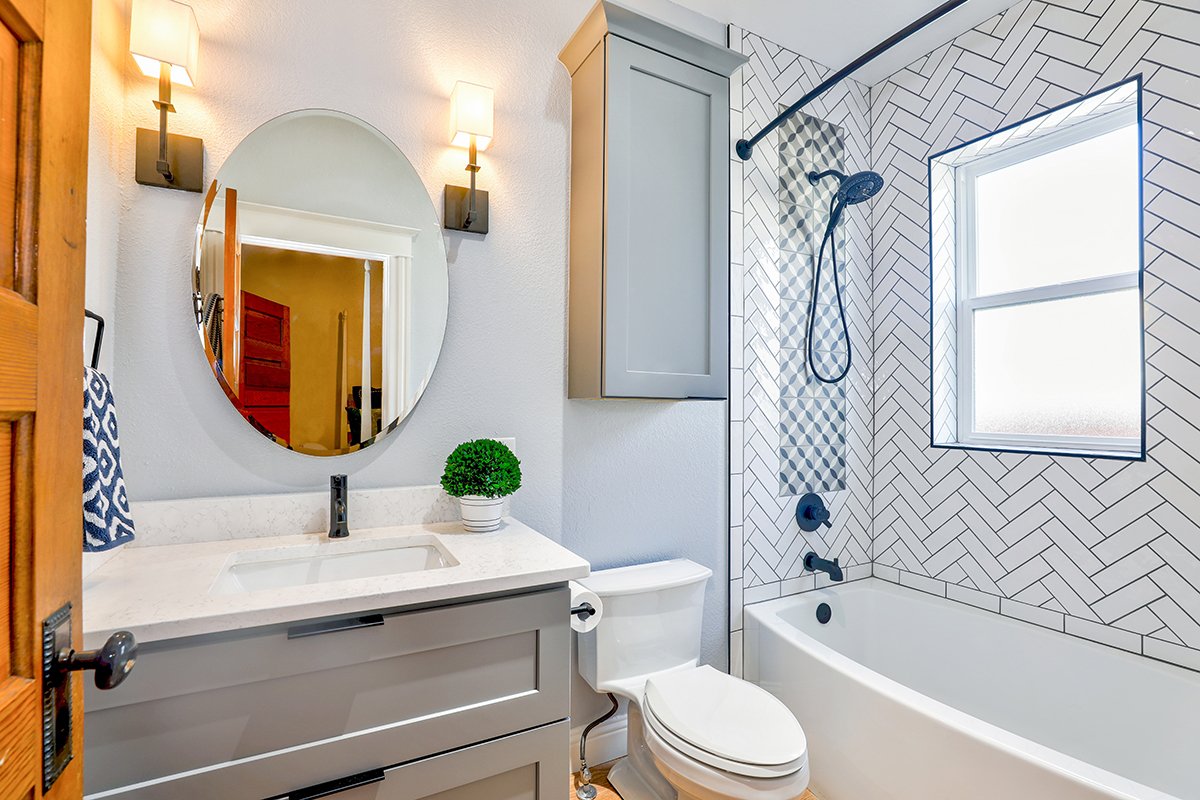 There are signs that house price growth is slowing significantly, after a period of explosive growth that saw property values increase by an average of 10% in the last 12 months. The potential for market-led growth grows ever slimmer as the year continues. As such, eking that extra bit of value out of your property sale will require more than simply deferring to the movements of the market.
Developing your property by undertaking shrewd renovation work is an indispensable approach to increasing property value – but it can be difficult to know what to do with some spaces, in particular the bathroom. Here are some ideas for targeted bathroom renovations that can increase your home's overall value. If you need some inspirational ideas to design your bathroom without a tub, I highly recommend this article: https://acremodeling.com/master-bathroom-without-tub/
Installing a Stand-Alone Shower
There is always going to be a market for luxurious bathroom sets – and if you have the room, a standalone bath unit can be a statement piece that sells the idea of a space for pampering. However, not every home has the spare space for a free-standing bath – and new trends in bathroom design are seeing new preferences emerge amongst younger homeowners.
More people are choosing to shower than bathe, for a number of reasons – but regardless of those reasons, the increased popularity and convenience of showers makes it a shrewd decision to install a dedicated shower unit. They are relatively cheap for their utility, can look incredibly sleek when installed, and are much easier for homeowners to maintain; with the right hardware, they can be an extremely cost-effective way to increase value and appeal in one.
Adding Windows
Windows are an evergreen choice for increasing house value and can be particularly worthwhile when installed in bathroom spaces. Bathrooms can be commonly dark and dingy, especially en-suites in older homes; rather than playing to type and settling for dark, humid, and boxy bathing spaces, endeavor to let the light in with abundant windows where possible.
Not only can windows provide additional ventilation for shower steam, but they can also drastically improve mood when using a bathroom – and with the right windowsill dressing, can make for a very appealing bathroom overall. Natural light is a natural selling point and will be sure to bolster your home's market value.
Luxury Features
Perhaps it goes without saying that the more luxury features you install in your bathroom, the higher the overall price of your home becomes. However, being judicious about what you design to include in your renovations can maximize your returns in the event of a sale. Rather than cramming features into a small space, think wisely about the available room and the demographic to whom you're selling.
Installing a bidet can be a forward-thinking renovation idea, enabling new homeowners to up their hygiene and reduce monthly expenditures. Meanwhile, installing smart systems such as lighting and digital showers can bring your bathroom into the modern age, providing unique functionality not often seen in conventional, well-lived bathing spaces.

Eco-Friendly Practices in Modern Plumbing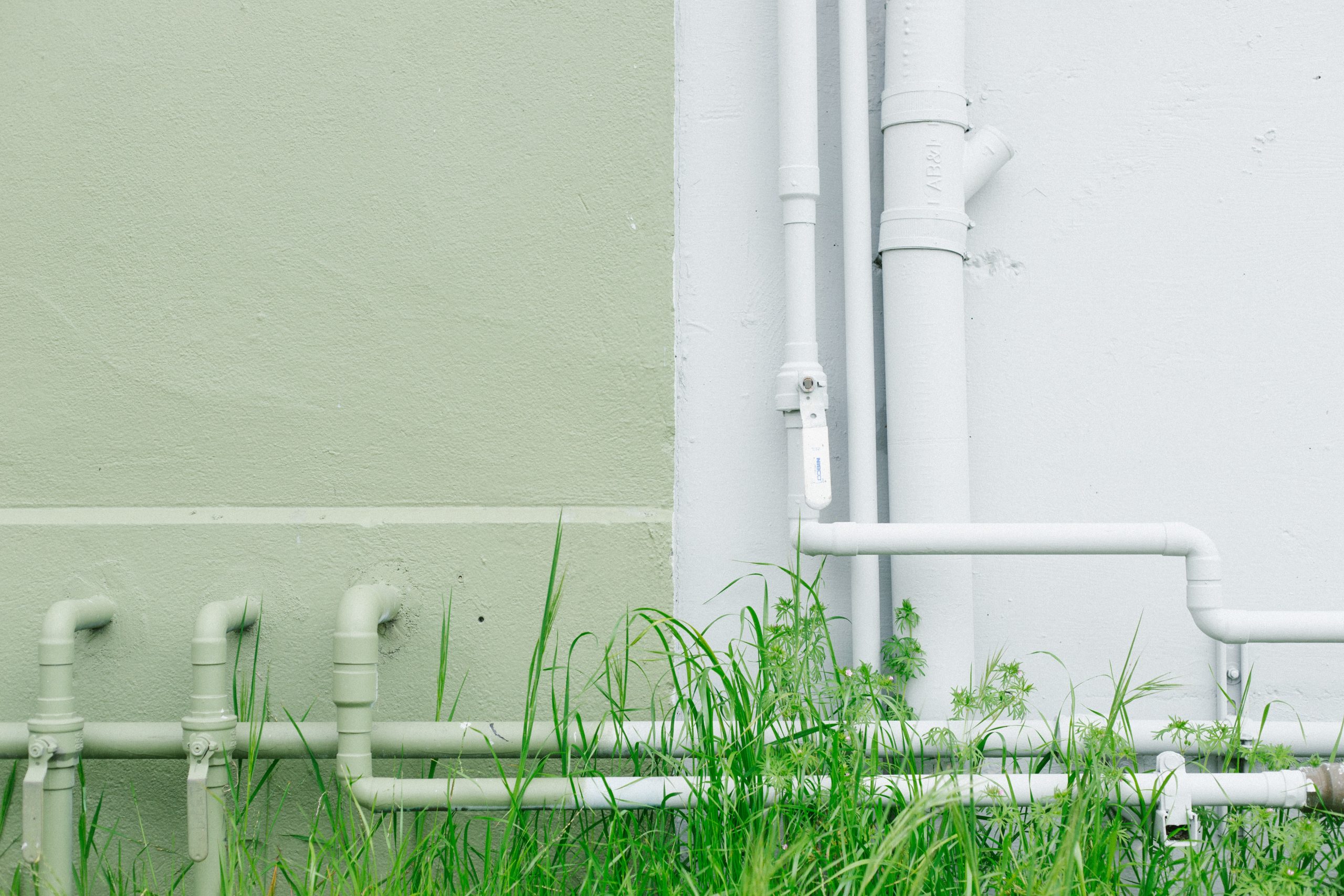 In our ever-changing world, innovative eco-friendly plumbing solutions combat environmental issues. Modern green plumbing blends technical expertise and environmental responsibility.
With climate change and water scarcity concerns rising, learning about sustainable plumbing alternatives is invaluable. This article explores various green practices that conserve water, reduce energy use, and lower your carbon footprint.
Eco-Friendly Plumbing: A Brief Overview
Before diving into specific techniques and equipment, it is crucial for you to have an understanding of what eco-friendly plumbing actually encompasses. As the term implies, eco-friendly means causing minimal harm to the environment.
When applied to plumbing, it usually refers to measures taken to conserve water and energy, limit pollution, promote waste management and reduce the overall impact of plumbing activities on the environment.
The Role of Water Conservation
Water conservation plays a considerable role in eco-friendly practices as retaining one of our most important resources puts less strain on public water supply and wastewater treatment facilities. If you use less water, you'll pay less on your water bills.
Saving water also means you're not using as many resources from the environment. Even doing small things to save water can add up to make a real impact on the world when a lot of people do them.
The Importance of Energy Efficiency in Plumbing
Energy efficiency largely involves appropriate insulation and correct size selection for both new and existing pipes. By choosing materials that minimize heat loss or even actively incorporate heat recovery, such as with shower drain systems that preheat incoming cold water, significant energy savings can be made.
Advances in Eco-Friendly Equipment
In recent years, there have been remarkable advances in environmentally friendly plumbing equipment. These include low-flow fixtures, dual-flush toilets, tankless water heaters, and systems for harvesting rainwater or recycling greywater– things you might want to consider incorporating into your home or business.
Understanding Low-flow fixtures
Low-flow fixtures are installed to conserve water by reducing its flow rate. They achieve the same function as their standard counterparts but use considerably less water. This includes low-flow showerheads, faucets, and toilets which can greatly decrease your home's total water usage.
The Benefits of Dual-Flush toilets
A dual-flush toilet employs a two-button activation system designed to select between partial and full flushes. It is an excellent green plumbing fixture that can significantly reduce your household's water consumption compared to traditional models.
Tankless Water Heaters
Tankless water heaters heat water directly without the use of a storage tank. They are far more energy-efficient than traditional storage tank heaters as they only heat water when required. This not only saves energy but also ensures a continuous supply of hot water, which is beneficial for larger households.
The Future With Rainwater Harvesting Systems
Rainwater harvesting systems collect and store rainwater for later use. The harvested rainwater can be used for various purposes like irrigation, flushing toilets, washing cars, or even drinking with proper treatment. A well-designed system can significantly reduce your reliance on municipal water supply while conserving this precious resource.
Greywater Recycling Assists Conservation
Greywater refers to the relatively clean wastewater from baths, sinks, and washing machines which can be recycled for uses such as irrigation and flushing. Greywater recycling systems re-route this domestic wastewater and repurpose it appropriately, therefore promoting optimum use of available resources.
Education and Conversion Strategies
Educating people and businesses about the benefits and practicalities of eco-friendly plumbing systems is vital to increase their implementation. It is quite likely that many more people would convert to using green plumbing methods if they understood the potential for utility savings, less waste and lower environmental impact.
The Role of Professional Plumbers
Plumbers play an essential part in promoting and installing green plumbing systems. A professional with a solid understanding of eco-friendly techniques can effectively advocate those methodologies with clients, providing advice and guidance as needed. To verify the expertise of a professional, see reviews on Trustpilot for comprehensive feedback breakdowns.
The Price factor: Perception Versus Reality
One major concern many people have with upgrading their plumbing system to a greener alternative is the perception of a higher price. However, while up-front costs may be marginally higher, the aggregated savings in water and energy bills invariably make up for this initial expense over time.
Legal Aspects of Green Plumbing
There are regulations and laws in place in several jurisdictions requiring new builds and renovations to implement certain green plumbing initiatives. Familiarizing yourself with these rules will not only help you stay legal but also benefit our environment by promoting conservation of natural resources.
Your Positive Impact on The Environment
By implementing green plumbing practices, you are making a significant contribution to preserving the environment for future generations. You're assisting in reducing greenhouse gas emissions, saving energy, minimizing water waste, and eventually setting a great example for others to follow.
Time For Reflection
In conclusion, adopting eco-friendly plumbing practices provides a promising avenue towards environmental responsibility. When you consider the energy-efficient equipment and procedures available today, it becomes apparent that these contemporary methods are not only beneficial for the environment but also stimulating savings on utility costs.