Bathroom Renovations to Increase Your Home's Value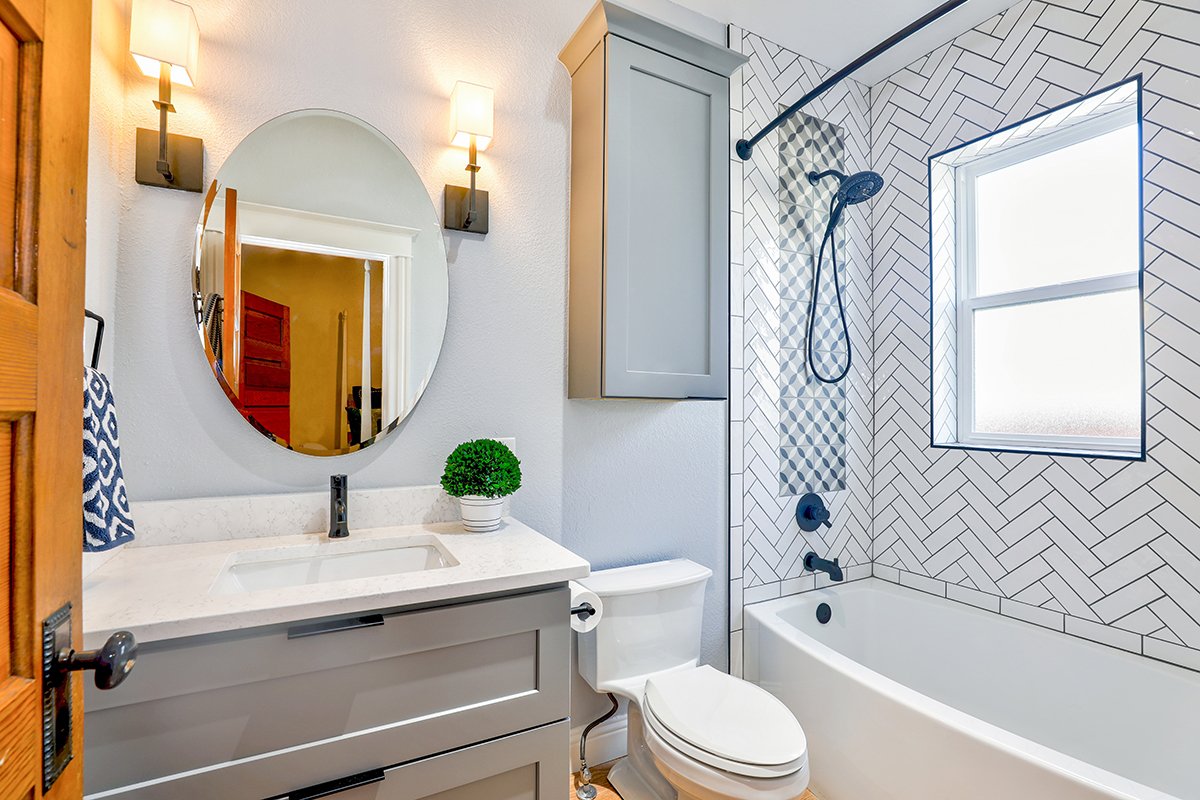 There are signs that house price growth is slowing significantly, after a period of explosive growth that saw property values increase by an average of 10% in the last 12 months. The potential for market-led growth grows ever slimmer as the year continues. As such, eking that extra bit of value out of your property sale will require more than simply deferring to the movements of the market.
Developing your property by undertaking shrewd renovation work is an indispensable approach to increasing property value – but it can be difficult to know what to do with some spaces, in particular the bathroom. Here are some ideas for targeted bathroom renovations that can increase your home's overall value. If you need some inspirational ideas to design your bathroom without a tub, I highly recommend this article: https://acremodeling.com/master-bathroom-without-tub/
Installing a Stand-Alone Shower
There is always going to be a market for luxurious bathroom sets – and if you have the room, a standalone bath unit can be a statement piece that sells the idea of a space for pampering. However, not every home has the spare space for a free-standing bath – and new trends in bathroom design are seeing new preferences emerge amongst younger homeowners.
More people are choosing to shower than bathe, for a number of reasons – but regardless of those reasons, the increased popularity and convenience of showers makes it a shrewd decision to install a dedicated shower unit. They are relatively cheap for their utility, can look incredibly sleek when installed, and are much easier for homeowners to maintain; with the right hardware, they can be an extremely cost-effective way to increase value and appeal in one.
Adding Windows
Windows are an evergreen choice for increasing house value and can be particularly worthwhile when installed in bathroom spaces. Bathrooms can be commonly dark and dingy, especially en-suites in older homes; rather than playing to type and settling for dark, humid, and boxy bathing spaces, endeavor to let the light in with abundant windows where possible.
Not only can windows provide additional ventilation for shower steam, but they can also drastically improve mood when using a bathroom – and with the right windowsill dressing, can make for a very appealing bathroom overall. Natural light is a natural selling point and will be sure to bolster your home's market value.
Luxury Features
Perhaps it goes without saying that the more luxury features you install in your bathroom, the higher the overall price of your home becomes. However, being judicious about what you design to include in your renovations can maximize your returns in the event of a sale. Rather than cramming features into a small space, think wisely about the available room and the demographic to whom you're selling.
Installing a bidet can be a forward-thinking renovation idea, enabling new homeowners to up their hygiene and reduce monthly expenditures. Meanwhile, installing smart systems such as lighting and digital showers can bring your bathroom into the modern age, providing unique functionality not often seen in conventional, well-lived bathing spaces.

5 Tips for Creating the Perfect Outside Kitchen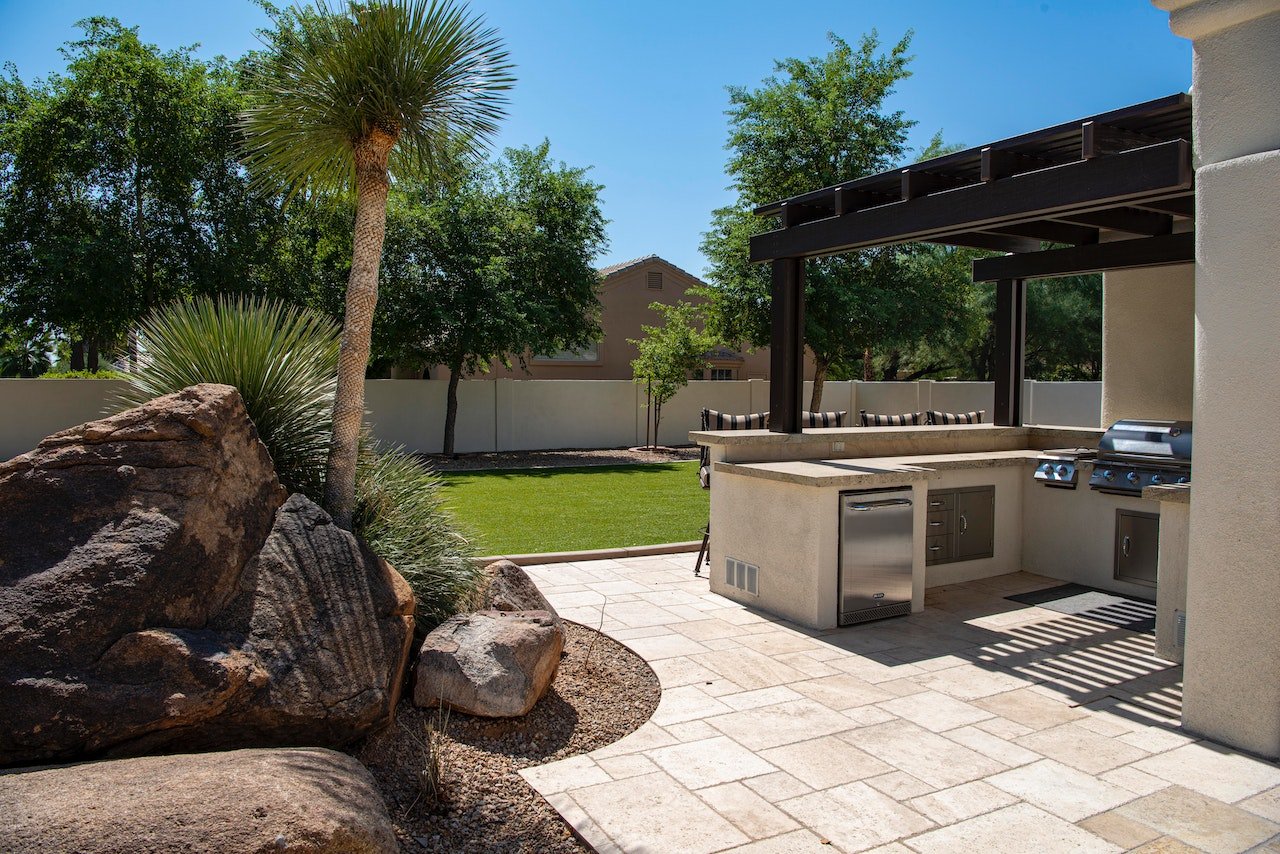 Building an outdoor kitchen is a great project to embark on if you want to up your DIY game. It's not that difficult to do, is pretty inexpensive, and if you make mistakes, they will be easy to correct. You do have to plan your project properly, however, and try to go for something modest for your first project unless you already have significant experience with this type of renovation. Here are some tips that will help you build a great outside kitchen.
Think Outside the Box
A lot of people will think about adding a grill to their kitchen and a nice lounging area, but there are many other accessories that you could add to your outdoor kitchen to make it more interesting. For example, you could consider getting a quality outdoor pizza oven like the Ooni Koda 16. These compact ovens from Ooni are portable, so you can move them or store them whenever you wish. This is an addition that is sure to please your children or you if you're a big pizza fan. Another great addition you could consider is a fire pit, or even better, a fire table. A hibachi station could also be a good option if you're a fan of Korean BBQ.
Choose Your Space Wisely
Another thing you have to do is make sure that you pick the right spot for the kitchen. Some people will want it to be in a central area, but it might not be the most convenient. You want a spot where you'll be protected from wind, so it would be better if you installed it near a wall. Consider shade as well unless you want to cover the area. It could also be a good option to connect your kitchen to your deck or to even build a deck for the kitchen for added convenience.
Carefully Think Out Your Layout
When picking a layout for your outdoor kitchen, you first have to decide if you're going to go with a simple or complex kitchen. This will all depend on where you want to build the kitchen, how much you intend to use it, and what kind of cooking you want to do there. Either way, you will need to have an area for cooking, one for preparation, and one for cleaning. You should also think about additional storage and have space for a fridge.
Another thing you sound consider doing is installing a countertop area that can be used as a buffet space or bar with stools. This will make the space even more convivial and give people different seating options.
Choose Your Materials Wisely
Choosing the right materials is also very important when building an outdoor kitchen. You want to use materials that will have the right look and feel, but also make sure that they'll be able to withstand the elements.
For the countertop, you should try using something like granite with a flamed finish. Try to pick earthy colors that will complement the outdoor setting, and make sure that the kitchen's materials are congruent with the rest of the house to create a cohesive look.
As far as the flooring goes, you can go with something like natural stone, terracotta, wooden pavers, anti-skid porcelain tiles, or cement finish tiles. For the seating, make sure that you pick moisture-resistant materials. Favor materials such as rattan, wicker, plastic resins, aluminum, wrought iron, and steel, since they're very durable and will withstand pretty much anything you throw at them.
For the cabinet boards, try to go with WPC and go for SS finish furniture and appliances unless you live in a coastal area. This is because the SS finish can corrode when they're salty in the air. The same goes for aluminum.
Don't Forget Lighting and Outlets
You also have to make sure that the area is properly lit if you intend to use it at night. There also needs to be sufficient outlets for all your appliances and accessories. Soft lighting will work best here as it will create a nice, cozy ambiance. You also probably have other lights in your backyard, so using softer lighting for the kitchen area will balance things out.
Task lighting is very important if you want to be able to see what you're doing but to stay safe as well. You can install countertop lights, but these could be tougher to install on an outdoor aisle. You could go with pendant lights if you want to make things easy for you there.
All these tops should allow you to build the outdoor kitchen of your dream all on your own. Make sure that you plan your project carefully before you start and be modest with your objectives if it's your first time doing this sort of project.