The Importance of a Rain Gutter in Your Garden: Be a Smart Homeowner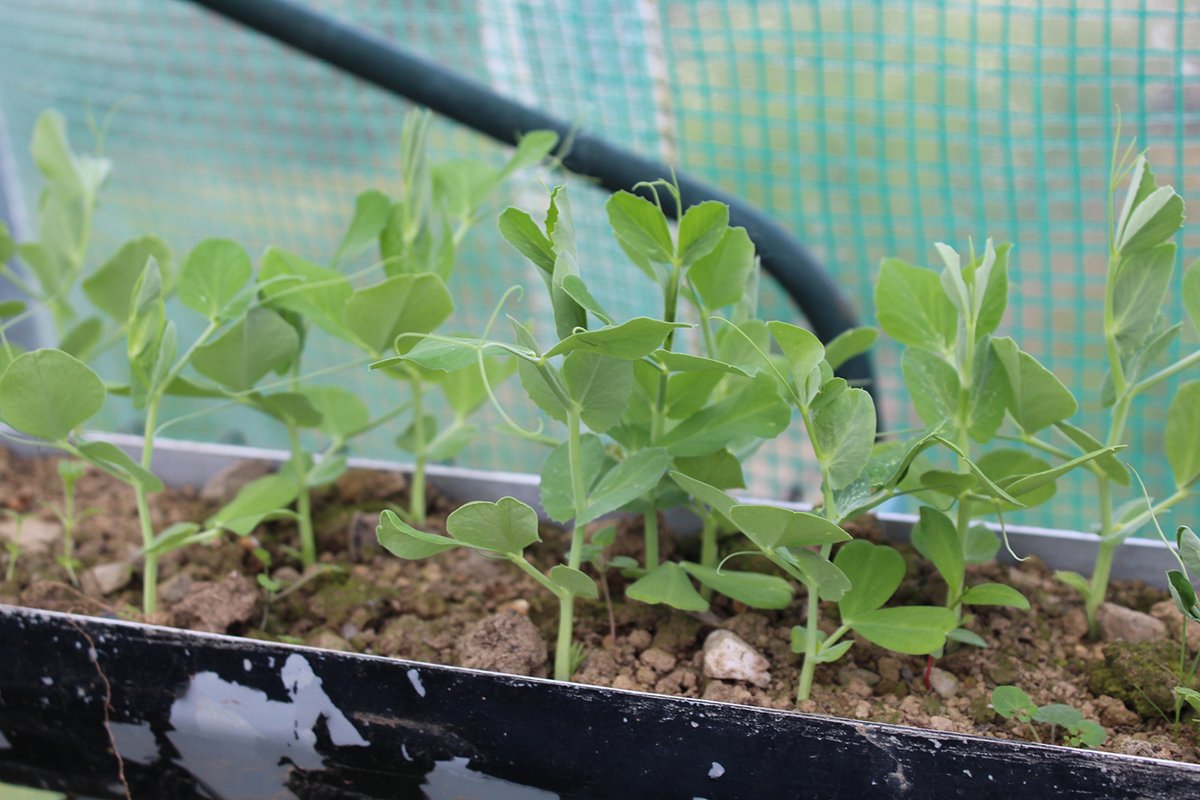 Image Courtesy of : https://www.flickr.com/photos/132399483@N05/28248230051
If you're a fan of gardening, then occasional rainfall is always a pleasure to see. It saves you from having to water your garden the manual way, right? But everything in excess is never an ideal situation—and that includes rainfall.
Too much rain can do more harm than good to your plants and flowers. Excess rain water is likely to cause soil erosion. This is generally an undesirable situation whereby excess water is running over soil.
We'll discuss in detail to help you make the best decision for your garden this season.
What Are the Drawbacks of Soil Erosion?
Soil erosion will unfortunately strip soil of its most valuable nutrients, leaving it infertile. Your hopes of a beautiful garden with healthy flowers can become nearly impossible. Your only alternative in this regard will be to conduct expensive soil treatments to restore the fertility. We'll quickly add that it's no cheap exercise.
Aside from removing important soil nutrients, garden erosion will simply cause a muddy mess in your backyard.
The Solution
By installing a rain gutter system, you instantly avoid costly soil treatments and a messy garden. But we can't emphasize enough the importance of engaging the services of a professional in rain gutter installation such as the cityseamless.com team. This way the job is done properly the first time so you'll get your system to perform effectively.
Cleaning is Vital
Installing a rain gutter system on your property is only the first step. You need to carry out regular maintenance of the system to ensure that it's functioning optimally and prevent the problems we mentioned.
Part of regular maintenance includes cleaning the rain gutter. It's not uncommon for foreign objects—especially leaves—to get stuck in the rain gutter. This obstructs the proper flow of water, rendering the system ineffective.
If you have the tools and DIY skills, you can do this job yourself. It will also save you some money. Just be sure to do the following:
Use a leaf blower or hose for the task. Make sure you wear a face mask to prevent debris from getting into your eyes while blowing.
You'll need heavy duty gloves to protect your hands.
You need to buy a gutter cleaning kit which you'll attach to your hose.
Not all water can be removed by the blower. Keep a garden tool nearby to scoop out water by hand.
Make sure you start blowing near the drainage outlet—at the low end of the gutter—for effective results.
Use a bucket to gather all the leaves before disposing of them on your compost heap.
Wrapping Up
Installing a rain gutter system on your property should never be viewed as an unnecessary expense but rather an investment in your home. Your garden needs it and your resale value will soar. Everybody wins!
Landscaping Ideas for Small Gardens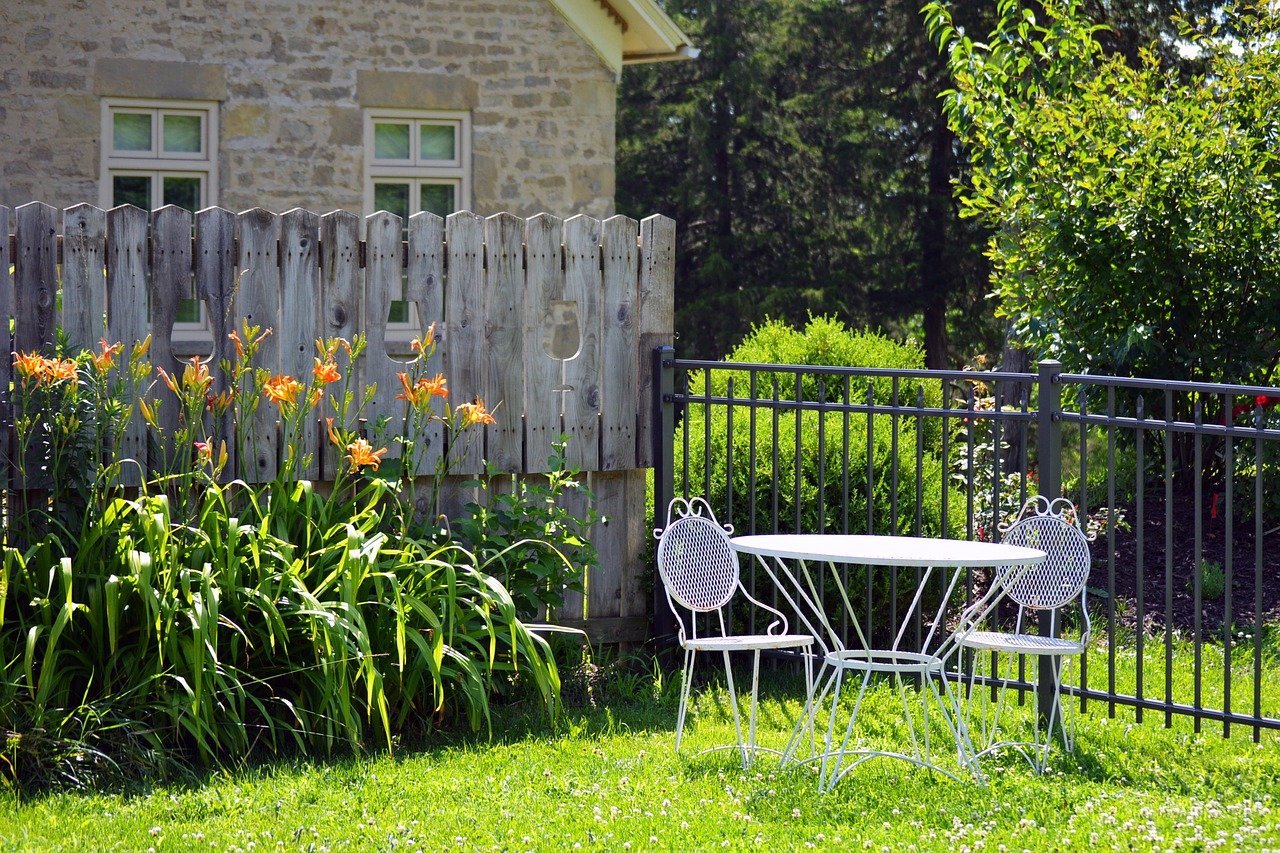 A charming outdoor space is always invigorating to the mind and soul. However, designing this area of your home comes with several challenges, and space is one of them. If you have been wondering how you can create a stunning garden that will awe your guests and family at your abode, look no further. Below are some landscaping ideas you could use to give your small garden some life.
Use Potted Plants
Creating a lush, welcoming garden shouldn't be complicated. Landscaping with pots can add extra space when gardening in a small backyard. You can grow a wide range of potted plants, including creepers, ornamentals, herbs, and much more. Some could even be hung or placed on the ground. Integrating pots into your landscaping is also cheaper. Doing this will also help you add more color to your yard. The best part of it is that pots are mobile. You can change them after some time to break up the monotonous look. Add some uniqueness by choosing pots with visual appeal. You can use metal buckets, barrels, teapots, or whatever suits your style.
Create a Secluded Nook
Every backyard needs a nook where you can relax from the turbulence of life. Consider setting some space aside in your small garden where you can relax alone and read a book, welcome guests, or nap in a chair or a hammock. You only need to select the right spot in your backyard with minimal noise, preferably one with a wall and a surrounded hedge. It should be placed for privacy away from the house. Add some seats with pillows and blankets to keep you warm and cozy at night. Ensure it is surrounded by some potted plants, especially creepers, herbs, and a few trees where possible.
Consider Illuminated Walkways
Walkway lights can go a long way in improving the visual appeal of your garden. Ensure you choose the ideal lighting for your yard to supplement the landscaping and the architectural hallmarks of your home. You can install geometrical structures or tall angled lights with more illumination coverage. The walkway lighting should give you a stunning view and set the right mood for your outdoor space. It should be relaxing as you enjoy the surroundings, the trees, flowers, and plants around.
Don't Forget the Contours
A garden path connects distinct areas in the garden. The paths in your garden should be inviting and encourage an expedition. With the help of an expert landscaper, you can create subtle, curvy paths with a fun and interesting look. This helps enrich your landscaping design as the contours create curiosity about what's lying around the corner. Complement the meandering paths with an attractive trail of beautiful blossoming plants. You can use pebble stones, bricks or gravel, or granite stepping stones on the walking surface.
Whether you are making a garden from scratch or modifying an old one, landscaping can be quite puzzling, especially in a small backyard. Despite the space limitations, you can transform your small garden space into a marvelous haven of greenery. Along with the few tips above, all you need is a little creativity and perhaps some professional help to create a lasting statement in your small garden space.