The Importance of a Rain Gutter in Your Garden: Be a Smart Homeowner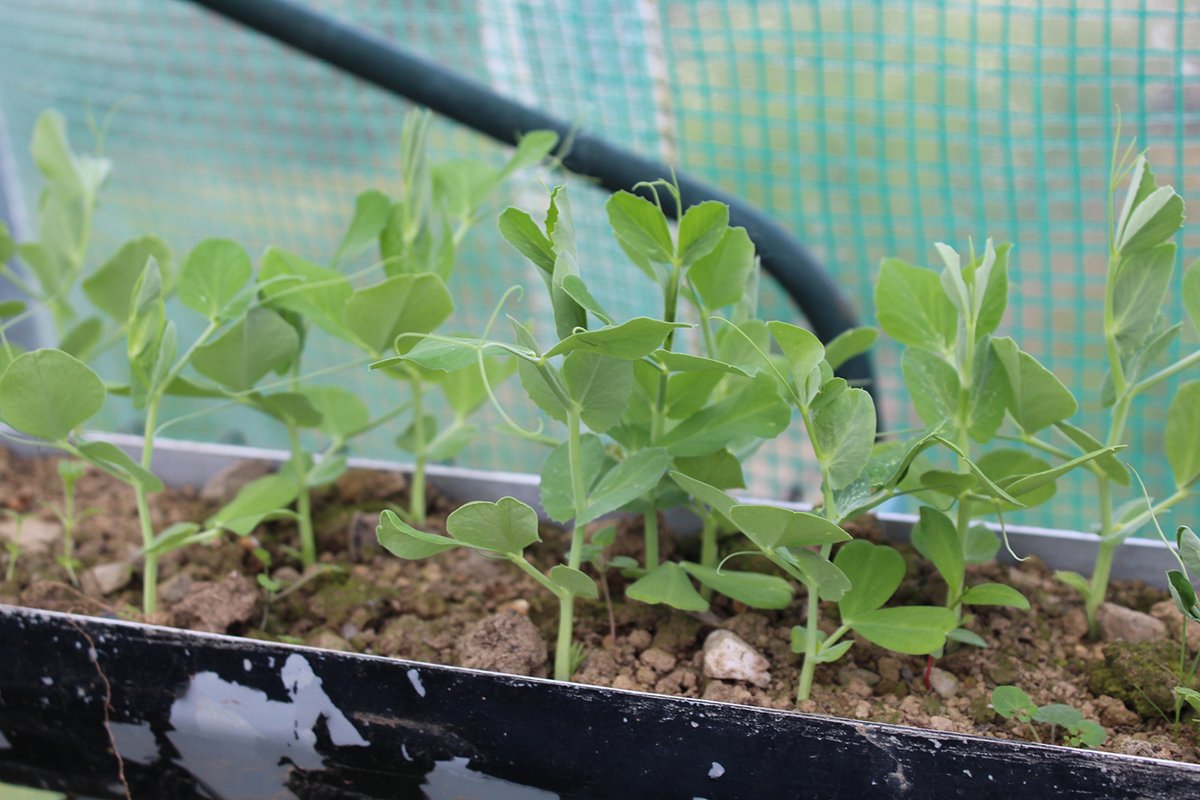 Image Courtesy of : https://www.flickr.com/photos/132399483@N05/28248230051
If you're a fan of gardening, then occasional rainfall is always a pleasure to see. It saves you from having to water your garden the manual way, right? But everything in excess is never an ideal situation—and that includes rainfall.
Too much rain can do more harm than good to your plants and flowers. Excess rain water is likely to cause soil erosion. This is generally an undesirable situation whereby excess water is running over soil.
We'll discuss in detail to help you make the best decision for your garden this season.
What Are the Drawbacks of Soil Erosion?
Soil erosion will unfortunately strip soil of its most valuable nutrients, leaving it infertile. Your hopes of a beautiful garden with healthy flowers can become nearly impossible. Your only alternative in this regard will be to conduct expensive soil treatments to restore the fertility. We'll quickly add that it's no cheap exercise.
Aside from removing important soil nutrients, garden erosion will simply cause a muddy mess in your backyard.
The Solution
By installing a rain gutter system, you instantly avoid costly soil treatments and a messy garden. But we can't emphasize enough the importance of engaging the services of a professional in rain gutter installation such as the cityseamless.com team. This way the job is done properly the first time so you'll get your system to perform effectively.
Cleaning is Vital
Installing a rain gutter system on your property is only the first step. You need to carry out regular maintenance of the system to ensure that it's functioning optimally and prevent the problems we mentioned.
Part of regular maintenance includes cleaning the rain gutter. It's not uncommon for foreign objects—especially leaves—to get stuck in the rain gutter. This obstructs the proper flow of water, rendering the system ineffective.
If you have the tools and DIY skills, you can do this job yourself. It will also save you some money. Just be sure to do the following:
Use a leaf blower or hose for the task. Make sure you wear a face mask to prevent debris from getting into your eyes while blowing.
You'll need heavy duty gloves to protect your hands.
You need to buy a gutter cleaning kit which you'll attach to your hose.
Not all water can be removed by the blower. Keep a garden tool nearby to scoop out water by hand.
Make sure you start blowing near the drainage outlet—at the low end of the gutter—for effective results.
Use a bucket to gather all the leaves before disposing of them on your compost heap.
Wrapping Up
Installing a rain gutter system on your property should never be viewed as an unnecessary expense but rather an investment in your home. Your garden needs it and your resale value will soar. Everybody wins!
4 Ways to Get the Most Out of Your Outdoor Space
Sometimes, our outdoor spaces do not get as much love as the interiors of our homes. We tend to forget about our backyards, patios, and decks, focusing on living rooms and bedrooms instead. Nevertheless, an outdoor space is an integral part of every home that significantly affects its curb appeal.
To make the most out of the outdoor space you have, you might want to search for ways to improve its looks and practicality. Lucky for you, we have a list of solutions that will help you do just that. From installing retractable awnings and planting some herbs in your backyard to going for water features and adding a fire pit in the middle of your outdoor living area — there are plenty of things you can do to make your outdoor space more appealing.
If you want to learn some of the best tips to incorporate into your outdoor space, read on!
Installing Retractable Awnings
One of the most important aspects of your outdoor space is its shade. If you live in an area with really sunny days, you might want to find a way to get some shade in your backyard without having to build some kind of structure or buy an expensive umbrella.
A retractable pergola is a perfect solution that will allow you to enjoy your outdoor space while maintaining an optimal level of comfort. This type of awning allows you to control the amount of shade it provides, so you can choose whether you want to sit in direct sunlight or in the shade.
If you decide to install a retractable awning, make sure to get one with high-quality materials. The awning frame should be made of stainless steel or aluminum, which is rust-resistant and sturdy. You should also make sure that the fabric is resistant to ultraviolet rays and water since it will be exposed to both during hot afternoons.
Planting Herbs
Herbs are not only good for cooking purposes but also for enhancing the beauty of your outdoor space. You can plant all kinds of herbs in your patio or backyard, especially if you have enough space for them to grow.
For example, you can plant some basil, cilantro, oregano, thyme, or rosemary. These herbs have various uses for cooking, but they also add a touch of nature to your outdoor living area. They are also easy to grow and maintain, so you will not have any issues watering them or keeping them alive.
If you do not want to plant herbs in your backyard or patio, you can choose some decorative pots instead. Make sure they are made of high-quality materials. The pot should be made of solid plastic or metal, and it should be durable and resistant to weather conditions. You should also pay attention to the design and color of the pot — this way, you will be able to match it with your current decor.
Adding Fire Features
There are plenty of reasons why adding a fireplace in your outdoor area is a great idea — first of all, they look fantastic. If you have a fireplace in your house, you should go for a fire feature that matches it — this way, your house will look like a complete set.
However, the main reason why fireplaces are such a great addition to any backyard or patio is that they provide warmth and create an intimate environment for those who sit next to them. If you do not want to go for a fireplace because it is too big and bulky, opt for a smaller fire feature like a gas fire pit that provides an intimate and cozy feeling without taking too much space.
If you want to install a fire feature in your outdoor area, make sure it is well-protected from weather conditions and vandals — otherwise, it will not serve its purpose for long. Also, try not to place it near susceptible objects like furniture and plants — it could cause damage to these items if it comes into contact with them!
Opting for a Water Feature
In addition to providing a cool decoration for your backyard or patio, water features can also help improve the aesthetic value of your outdoor area by adding a bit of life and movement. If you want a waterfall or a water fountain that will add a touch of nature to your outdoor space, then this is what you need!
There are plenty of different types of water features available nowadays — from elegant water fountains that stand on their own base to small-scale architectural fountains that can go right into your pool or pond. The choice is up to you — all you have to do is pick one that fits your needs perfectly!
The Bottom Line
Your outdoor space is an important part of your house that can significantly improve its curb appeal. If you want to make the most out of it, there are many ways to do it. You might consider adding a retractable awning, planting some herbs, going for a fire or water feature. These additions will make your outdoor living area more appealing and enjoyable at the same time!
Nevertheless, there are a plethora of other ways to improve the aesthetics and practicality of your backyard or patio. All you have to do is find a solution that matches your needs and gives you the results you want. No matter what you pick, make sure it is made from high-quality materials and that it matches your current decor!
The only thing that remains is to take action and start improving your outdoor environment!