10 Easy Ways to Incorporate Plants In Your Home
There are many benefits to decorating with plants and literally greening the home. Besides adding warmth and color to your home's aesthetics, another advantage it provides is a healthier living environment. Plants give off oxygen while absorbing carbon dioxide, and help purify the air.
When decorating with plants, it's worth keeping these five tips in mind:
Group pots of greenery in odd numbers for a casual look. The symmetry of an even-numbered grouping makes the arrangement appear more formal.
To add interest, mix plants of various shapes, heights and widths.
Color choice depends on your preference. Similar hues provide cohesiveness but if you're aiming for variety in your décor, opt for foliage featuring different colors.
Like plant color, pots can be expressions of your design taste. You can have a set arrangement using plant containers of the same color and texture, or use variety to lend a more eclectic ambiance.
All plants have preferred conditions. Be aware of these needs and make them part of your houseplant care routine. Some thrive in a moist environment while others like lots of light.
Decorating with Houseplants
Incorporating plants in your décor is not difficult. Try bringing nature inside your home with these simple but stylish suggestions.
Empty corners in your home can be tricky to decorate, and plants provide a way for you to get creative. Putting indoor trees like yucca and ficus in colorful, large planters takes care of the awkward space.
Liven up your walls with greenery. Hang planters on empty vertical spaces and fill them with jars or pots of herbs, cacti, or any medium-sized plant of choice. These will add visual interest when placed in hallways and is also a nifty way to grow edibles in the kitchen.
The sunny areas near windows are prime real estate for your living decorations, which can be used as window treatments. Arrange a row of potted plants on the sill, or you can hang containers of leggy vines from a sturdy tension rod above.
If your home is starved for space, a grid mounted on the wall can be your canvas to display indoor plants. Adding mountable shelves will make your green-filled décor look unique.
Don't throw away old dinnerware; use it to create tiny indoor gardens in your home. Arrange different kinds of succulents in a soup tureen, teacup or glass and top the soil with colored marbles to add more charm.
Replace the vase in your living room center table with a terrarium. Create a miniature landscape using succulents, colored pebbles, marbles, or tiny figurines. There are many terrarium designs to choose from including cylindrical and circular, to rectangular and geometric.
Out of ideas on what to use for a room divider? Fill a shelf with plants and use it to delineate your living space. Position the shelf for maximum viewing effect, and vary the species according to the season of the year. Flowering plants are ideal since they provide pops of color. Just be sure to choose shades that match the other elements of your décor.
Decorate the bathroom by installing one or two bold-colored macramé plant hangers to grow aloe vera, ferns and other plants that love a moist environment. If hanging foliage from ceiling hooks is not your thing, a few pots by the side of the tub can give the room a spa-like ambiance.
Think of indoor plants as living sculptures or artwork. Let them cascade over their containers to lend a sense of movement to your living room. Alternatively, mimic a still life painting with an assembly of tiny succulents. Combine round and pointy shapes with shiny and matte surfaces, tying them together using a specific color scheme.
Create a green haven within your bedroom by trading one of your bedside lamps with a pot of fern or peace lily. Adding a sturdy plant in a sunny corner provides freshness. Greenery in the bedroom can help absorb pollutants from the air so that you breathe in purer.
Plants are an affordable way to freshen up home interiors. Whether your style preference is modern, traditional, minimalist, or eclectic; there is greenery to match it. Different species provide a range of colors, textures, and shapes to choose from.
Read More Articles
Eliminating Spider Mites from Houseplants
Understanding Containers for Houseplants

Red Maeng Da Vs. Red Bali Kratom: What's The Difference?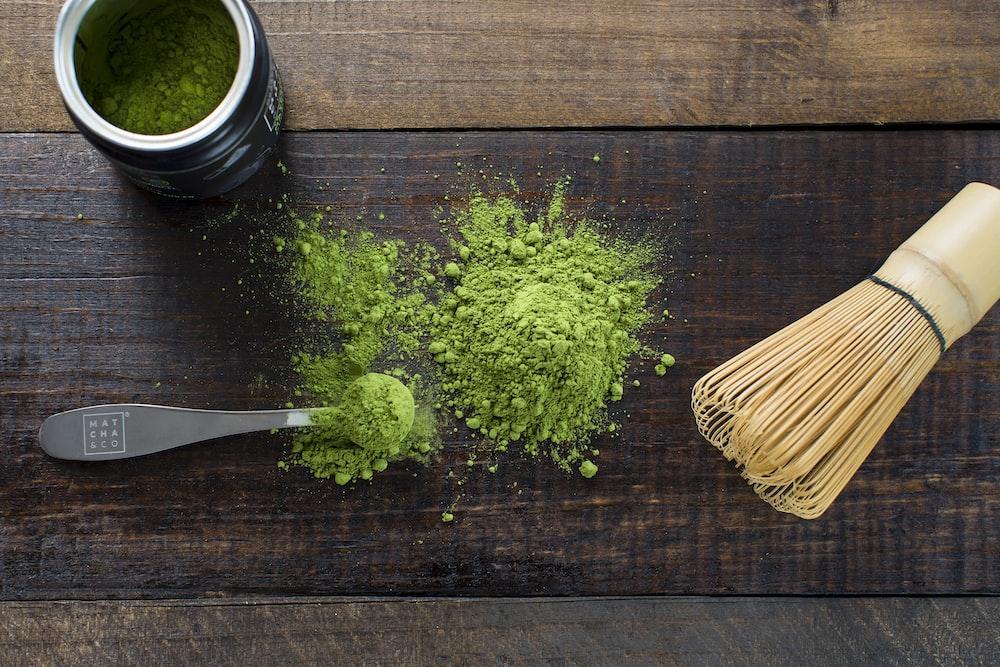 If you're interested in trying kratom, you may have seen Red Vein Maeng Da and Red Vein Bali Kratom. Both red kratom strain are popular among the world's users, but what's the difference between them?
This article will compare red maeng da vs red bali kratom, including its effects, dosage, and more. Both of these red strains are very popular and have many similarities. Though there are similarities between both strains, they do have some differences.
Keep reading to learn more about the red Maeng da and the red Bali strain, and find out which one is right for you!
Red Maeng Da Kratom Strains
Red Maeng Da Kratom strains are among the most popular strains of kratom. They are known for their high levels of alkaloids, which gives them their distinctive red color. They are also known for their powerful effects.
Red Maeng Da kratom strains are typically grown in the rainforests of Indonesia. The name "Maeng Da" actually means "pimp grade" in Thai, which is ideal given the strain's reputation for being one of the strongest kratom strains.
These strains can be found in various forms, including powder, capsules, and leaves. The most popular way to take Red Maeng Da kratom is in capsule form, allowing for more precise dosage.
It is also popular for making kratom tea, as the leaves can be steeped in hot water to make tea.
As a result, some kratom fans feel that the name Maeng Da implies excellent quality and potency. If you're one among the many kratom users looking for high quality red kratom strains or good quality kratom products, Red Maeng Da might be the way to go.
But it is essential to consult a medical professional before taking prescription medication or being affected by a serious medical condition, as it sometimes tends to have the opposite effect.
Red Bali Strains
When it comes to taking red Bali kratoms, there are some facts that you should know. Red vein strains are obtained from a method called grafting.
It is a process in which two different red vein plants are mixed to get the result of a combined characteristic.
Red Bali is one of kratom's most famous red strains. Not only is it popular, but it is also one of the high-potency strains.
Many believe that red Bali is the most muscular strain of kratom as it might help relieve pain and physical discomfort. If you're looking for a potent pain reliever, kratom experience, or mood enhancement, red Bali is the way to go.
Comparing Red Maeng Da Vs. Red Bali Kratom?
Red Maeng Da vs. Bali kratoms – They are two different essential kratom strains of the same plant.
Both strains are sold as dietary supplements and are widely used for their purported relaxing effects.
While their organic compounds share some similarities, there are also some crucial differences between these two strains.
Dosage
Their universal doses are the first comparison of red Maeng da vs. red Bali kratom. For red Maeng Da, the recommended dose is between 2-4 grams, while for red Bali, the recommended dose is between 3-5 grams. Red Bali can be quite sedating, causing you to feel tired in higher doses (5+ grams).
Color Of Veins
The following comparison between red Maeng da vs. red Bali kratoms is the color of their veins.
Red Maeng da has red veins, and red Bali has green veins. The different colors indicate different alkaloid profiles. Red Maeng da typically has a higher concentration of mitragynine, while red Bali has a higher concentration of 7-hydroxymitragynine.
Red Maeng da is more stimulating, while red Bali is more sedating. Red Maeng da is more energizing and is better for daytime use. Red Bali is better for nighttime use because it can help you relax and fall asleep.
The color of kratom veins is just one of the many factors that determine its effects. Other factors include the strain, the region it's from, the quality, and how it's prepared.
Red Kratom Strain: Mature Leaves Available
On the other hand, Red kratom is said to be the most sedating of all kratom vein colors. They're also famous for providing Chronic Pain relief and relaxation.
Green Maeng Da Vein: Middle Years Leaves
Next, Green kratom is said to be in the middle of the White and Red kratom strain. They're also famous for providing a balance of both Sedation and Stimulation.
Efficacy
Both red Maeng Da and Bali kratom are effective in providing pain relief, but red Maeng Da is more potent and has longer-lasting pain-relieving effects.
User Experience
Some kratom enthusiasts prefer red Maeng Da for its relaxing effect, while others find red Bali to be more mood-boosting. Ultimately, it comes down to personal preference.
When comparing both kratoms, it is clear that both kratoms have their unique benefits.
Red Maeng Da is more potent and has a longer-lasting effect, while red Bali is more relaxing. Ultimately, the decision of which strain to take comes from personal preferences.
Origin
Red Maeng Da originates from Thailand and gets its name from a water bug called "Maeng" Conversely, red Bali kratoms come from Indonesia.
The difference in origin can affect the user experience as each kratom can offer different benefits. For example, Red Maeng Da is more energized, while Red Bali is more relaxed.
Alkaloids
Mitragynine and 7-hydroxy mitragynine, which bind the opioid receptors, are two essential alkaloids in kratom.
Red Bali kratoms and Red Maeng Da kratom include a variety of alkaloids, including these two in particular.
Other alkaloids are also present. You will discover that the alkaloids provided by each strain will vary from one another.
Location
Red Maeng Da is domestically grown in Thailand, while red Bali is grown on the Indonesian island. Red Maeng da can be found in some countries, but you have to look for the legality in places like San Diego, Rhode Island, Sarasota county, and union county.
Daytime Energy Levels
Red Maeng Da vs. Red Bali Kratom – These kratom strains come from the same family of trees, the Mitragyna Speciosa.
The difference between the two strains lies in their potency and effects. Maeng Da is widely considered the most potent strain of kratom, while Red Bali is known for its relaxing effect.
Potency
While kratom is still in the process of getting approved by the FDA as a dietary supplement, many medical professionals believe in its potential as a supplemental dietary product.
Compared to Red vein Bali, Red Maeng Da appears to be less potent but more balanced. Red Maeng Da is often used as a pain reliever, while Red Bali is commonly used to alleviate discomfort and enhance mood.
Popularity
Red Bali is one of the most popular kratoms because it boosts mood and provides relaxation. Red Maeng Da is also a popular strain, but it is more well-known for its potent effects.
Which One Should You Try?
There is no definitive answer related to it. It ultimately comes down to personal preference. Some people prefer red maeng da for its potent effects, while others find red bali more relaxing.
Try out both strains to see which one works. Red Maeng Da and Red Bali kratom are two of the most popular strains of kratom.
Both kratoms offer a variety of benefits, including relief from pain, increased energy levels, and improved mood. Red Maeng Da is more potent, while red Bali is more relaxing.
Final Thoughts
While red Maeng Da is more potent, red Bali is more relaxing. Ultimately, the decision of which strain to take comes from one's experience of using it. It is essential to start with a low dose and increase it gradually to avoid side effects.