Building your Dream Home? 5 Reasons to Choose Hybrid Flooring
If you are planning on building your dream home anytime soon, your thoughts will invariably turn to flooring materials sooner or later. You might prefer solid hardwood floors or perhaps Italian marble, but if the budget simply won't stretch to top end flooring, the next best thing is hybrid flooring, which is a combination of vinyl and laminate. Hybrid flooring is fast becoming the floor material of choice for Australian homeowners and when you consider the many benefits, it's hardly surprising.
Stunning Range of Finishes – Technology allows for a high-resolution digital image to be digitally printed onto a very thin membrane, which is just under the outer protective layer of the hybrid flooring. The wide range of finishes includes many timber grains, such as oak, ash, pine and walnut, while marble, granite and travertine finishes are ideal for lovers of stone. The finish is scratch proof and waterproof and very easy to keep clean, making it an obvious choice for Australian homeowners.
Completely Waterproof – The core of the hybrid flooring plank is made from a mixture of resin, bamboo dust, limestone and virgin PVC. With a solid timber floor, one is always worried about a liquid spillage, yet with hybrid flooring, you can absorb all of the liquid with a sponge or some thick tissue.
Soft and Silent – Thanks to a thin cork underlay that is attached to the underside of the hybrid plank, the flooring is both soft and silent, making for the perfect walking experience. This cork layer absorbs any slight movement and also acts as an insulator, preventing moisture rising up from the substrate. Once the floor has been professionally laid, there will be zero movement and sound, and with super scratch resistance, you have an elegant, yet extremely durable floor surface.
Great Value for Money – When you consider that you can have the looks and durability of solid timber or stone for a fraction of the cost, it isn't hard to understand why hybrid flooring has taken the market by storm. The surface is protected by a specially formulated, scratch resistant outer membrane and the material is incredibly durable.
Easy Installation – Hybrid flooring can be laid on any substrate and it comes in plank form, which is as easy to cut as timber, and with every length having a special cork backing affixed, there is no need for underlay. It is advisable to order from a supplier who will install the flooring, thus ensuring a smooth and trouble-free installation.
Hybrid flooring is ideal for high traffic areas like the kitchen and hallway and as the flooring is completely waterproof, it is the perfect choice for the bathroom. If you would like to know more about hybrid flooring, an online search will help you to locate a local supplier and with their help, your dream home will be complete.

5 Amazing Benefits of Hiring a Lawn Service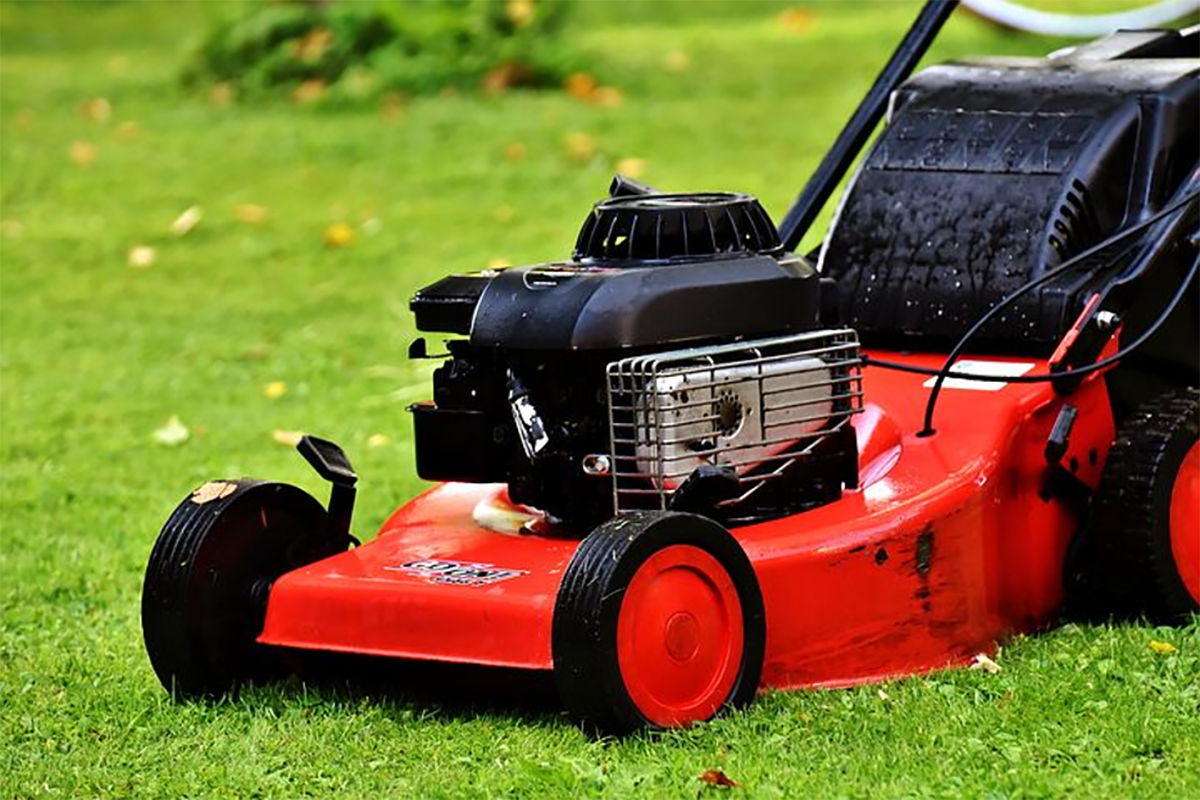 Everyone wants to have a lawn that is the envy of the neighborhood. The problem is that many people simply don't have the time or the ability to keep their grass looking great all year long. With schedules getting busier every year, not everyone wants to spend their weekends mowing and fertilizing their lawns.
Having a great lawn takes more than just sticking to a regular mowing schedule. Every lawn is different and needs special attention to keep it looking its best. Proper watering, aerating, and feeding are essential to keeping your lawn healthy. Most people don't have the knowledge or experience to know how to handle lawn problems when they come up.
Hiring a lawn service like lawn.com.au mowing may seem unnecessary, but the benefits can be worth the money and the convenience. Let's take a look at some of the amazing benefits of hiring a lawn service.
Expertise
Most homeowners are genuinely lost when it comes to keeping their lawn healthy and looking great. Factors like how often their lawn needs watering and proper fertilization are a mystery to most people. If you don't have the proper knowledge or experience, you could do more damage than good by attempting to do it yourself.
When you hire a lawn service, you will have the advantage of working with professionals. Lawn care experts know what needs to be done to avoid damage.
Labor Free
Cutting the lawn is a manual labor chore that can be too much for a lot of homeowners. Many people end up with aches, pains or even injuries from cutting and maintaining the lawn.
Seniors are especially at risk for heat exhaustion or falling when left to manage their lawn. Anyone that struggles with mobility or health issues can benefit from bringing in a lawn service to take care of the labor.
Save Money
You may wonder how dishing out cash to bring in a lawn service can save you money, but it's true. When you add up the costs of mowing equipment, lawn fertilizers, seed, edgers, and your time every week, it becomes clear that you can save money by bringing in a lawn service. These professionals show up with all of their own equipment, chemicals and staff to take care of your lawn at no extra expense.
Consistency
Even with the most careful maintenance, it's inevitable for your lawn to have problem spots. The amount of time that needs to be invested in these areas can leave your grass looking less than perfect.
Professionals can spot small issues before they become unsightly problems. With a regular cutting and fertilizing schedule, you can count on your lawn looking great from week to week.
Curb Appeal
You can have the most unique and stylish home on the block, but without a well-maintained lawn, your property will struggle with curb appeal. A neat and lush lawn equals an attractive home. Impress your neighbors and bring up the value of your home with a great yard all year long.
Hiring a lawn service has more benefits than just relieving you of grass cutting duties on your precious weekends. If you want the best looking lawn in the neighborhood, give your property a neat and attractive appearance and consider a lawn service for your home today.