6 of the Best Ways to Store Your Bike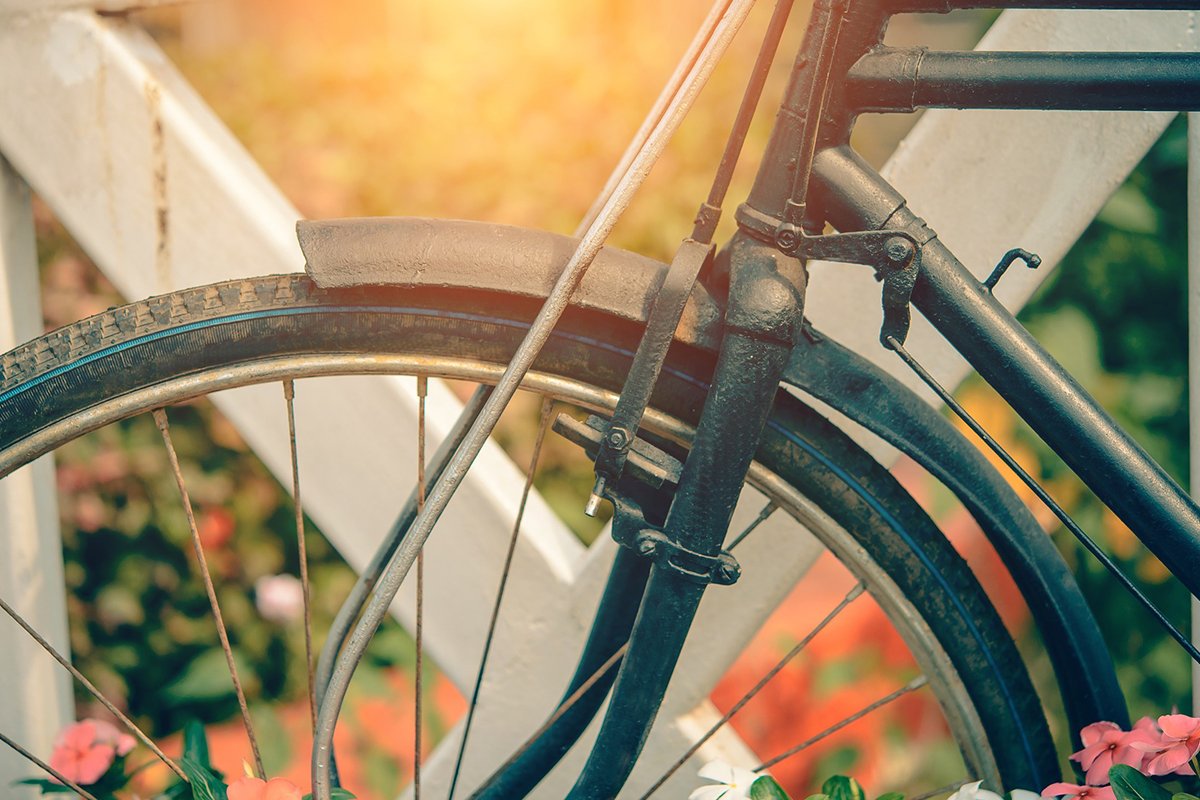 Are you an avid cyclist with quite the collection of impressive bikes?
Luckily, there are some great ways to store your bike, in your home and out of it. With these tricks, you'll be able to walk through your hallway without sustaining any injuries and your walls will be safe from chain grease and wheel dirt!
Wall display
Bikes come in all shapes and sizes, colors and patterns, and can work as a great piece of (removable and useable) contemporary artwork for your home.
The market is filled with snazzy hooks and racks to hoist your precious bicycle onto the wall. You're spoilt for choice when it comes to materials and designs. Maybe you're into the industrial look and fancy a grungy steel rack. Or perhaps you're like the rustic, wholesome feel of a nice pine hook?
Just be sure that you can easily remove and remount your bike when you decide to go for a cycle!
Hang it from the ceiling
It might seem like a strange solution, but hanging your bike from the ceiling is perfect when you are tight on both floor and wall space.
Get your hands on a simple pulley system to hoist your bike on to the ceiling. This is perfect if you live in a small flat with particularly high ceilings, and is very reminiscent of the clothes pulleys that are characteristic of Victorian homes!
Using this gap is the ideal way to work towards full optimization of every square inch of your property.
Turn it upside down
The awkwardly-shaped gap underneath your stairs isn't exactly the most practical spot for storage, but if you're inventive, it can be a great location to stash your bicycle.
All you need to do is screw some basic hooks onto the sloping underside of the steps – they don't need to be anything fancy, they just need to be strong enough to hold the weight of your bike!
Depending on the height and width of your stairs, you could potentially store two bikes in this nifty little gap.
Store it in the shed
If it's going to prove too tight a squeeze to fit a bulky bicycle in your home, you might need to look outside of your house for your bike storage solutions.
If you have the luxury of a garden shed or garage, this is a fantastic option! Before you store it inside, make sure that the structure can protect your bike from the elements, bugs and pests, and thieves!
Stow it in a self-storage unit
By far the most secure way to store your bike is in a well-maintained self-storage unit with tight security.
If you're not a daily cyclist, reserving it for special adventures in the countryside on the weekends, a storage unit is the ideal to keep your bike out of sight and out of mind, but still safe and sound.

5 Amazing Benefits of Hiring a Lawn Service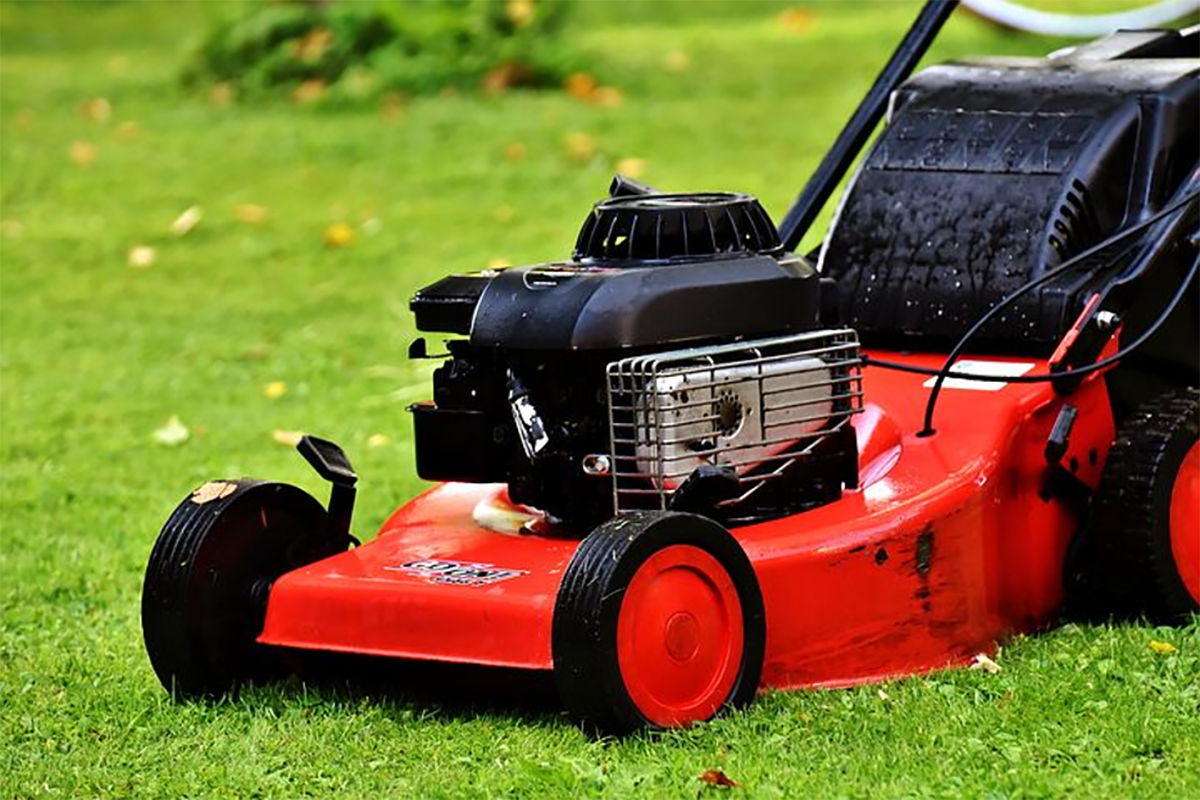 Everyone wants to have a lawn that is the envy of the neighborhood. The problem is that many people simply don't have the time or the ability to keep their grass looking great all year long. With schedules getting busier every year, not everyone wants to spend their weekends mowing and fertilizing their lawns.
Having a great lawn takes more than just sticking to a regular mowing schedule. Every lawn is different and needs special attention to keep it looking its best. Proper watering, aerating, and feeding are essential to keeping your lawn healthy. Most people don't have the knowledge or experience to know how to handle lawn problems when they come up.
Hiring a lawn service like lawn.com.au mowing may seem unnecessary, but the benefits can be worth the money and the convenience. Let's take a look at some of the amazing benefits of hiring a lawn service.
Expertise
Most homeowners are genuinely lost when it comes to keeping their lawn healthy and looking great. Factors like how often their lawn needs watering and proper fertilization are a mystery to most people. If you don't have the proper knowledge or experience, you could do more damage than good by attempting to do it yourself.
When you hire a lawn service, you will have the advantage of working with professionals. Lawn care experts know what needs to be done to avoid damage.
Labor Free
Cutting the lawn is a manual labor chore that can be too much for a lot of homeowners. Many people end up with aches, pains or even injuries from cutting and maintaining the lawn.
Seniors are especially at risk for heat exhaustion or falling when left to manage their lawn. Anyone that struggles with mobility or health issues can benefit from bringing in a lawn service to take care of the labor.
Save Money
You may wonder how dishing out cash to bring in a lawn service can save you money, but it's true. When you add up the costs of mowing equipment, lawn fertilizers, seed, edgers, and your time every week, it becomes clear that you can save money by bringing in a lawn service. These professionals show up with all of their own equipment, chemicals and staff to take care of your lawn at no extra expense.
Consistency
Even with the most careful maintenance, it's inevitable for your lawn to have problem spots. The amount of time that needs to be invested in these areas can leave your grass looking less than perfect.
Professionals can spot small issues before they become unsightly problems. With a regular cutting and fertilizing schedule, you can count on your lawn looking great from week to week.
Curb Appeal
You can have the most unique and stylish home on the block, but without a well-maintained lawn, your property will struggle with curb appeal. A neat and lush lawn equals an attractive home. Impress your neighbors and bring up the value of your home with a great yard all year long.
Hiring a lawn service has more benefits than just relieving you of grass cutting duties on your precious weekends. If you want the best looking lawn in the neighborhood, give your property a neat and attractive appearance and consider a lawn service for your home today.