Health Benefits of Indoor Gardening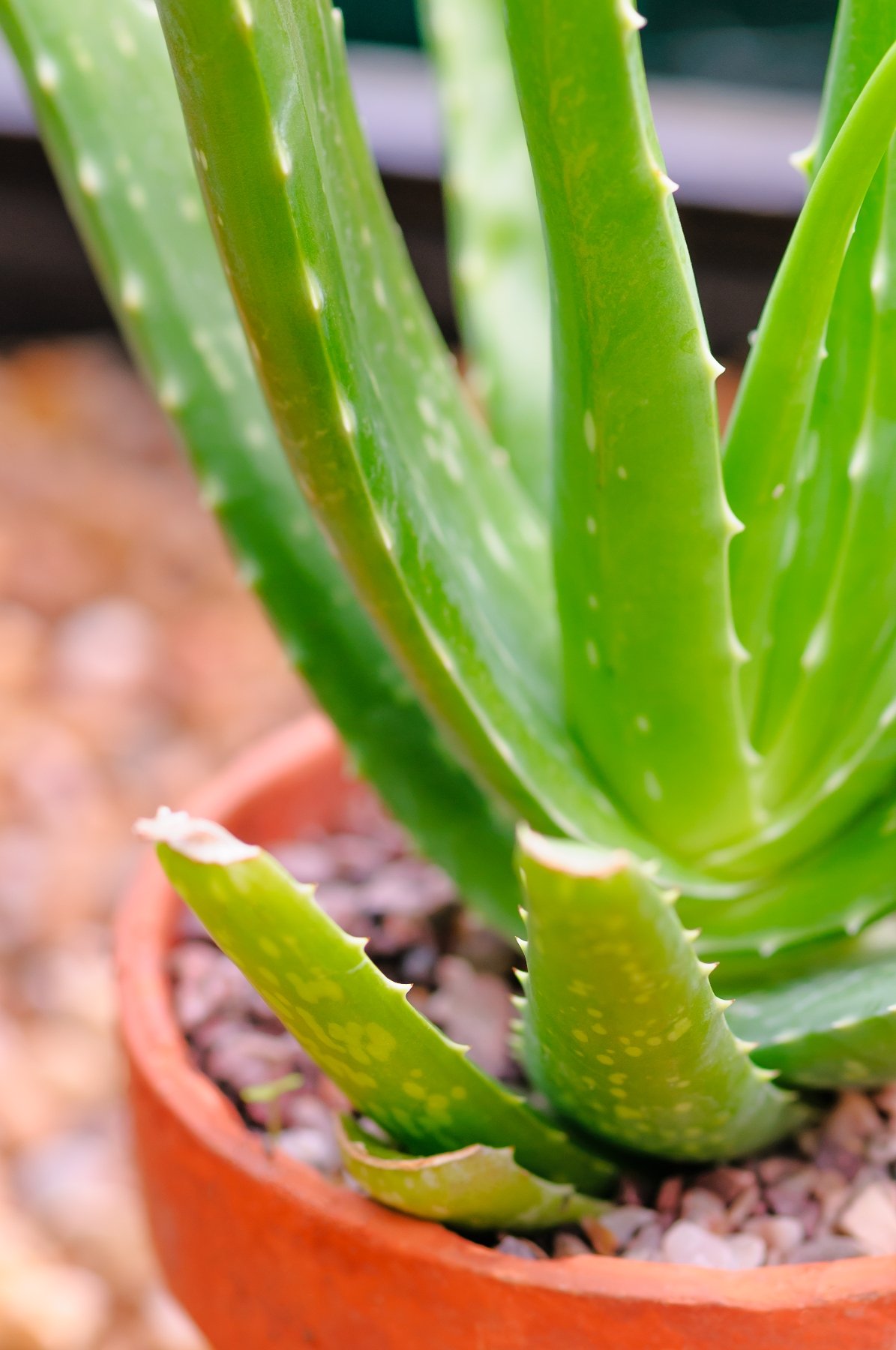 Indoor plants are good for you, both physically and emotionally. Sometimes indoor gardening is your only option. Whether its wintertime or you live in a place where you have no outside plot, only having indoor space is just fine for you to get your hands dirty and happy. It will also be beneficial to your health.
If you have never gardened before explore the options for a way that appeals to you. There are herb gardens, terrariums, water gardens, container plants and other creative ideas available. There are many reasons indoor gardening can benefit you. Digging in the soil can actually boost your serotonin levels; there is a strain of bacterium in soil that triggers its release. The serotonin increases your mood and decreases your stress and anxiety. Therefore, there is true pleasure in your puttering around the garden.
Indoor plants can greatly improve the air quality by filtering out VOC's (volatile organic compounds) which are chemicals that emit scents and odors that can be dangerous to us and the environment. They are not severely toxic, but can have long-term health effects. Most man-made VOC's come from solvents, raw gasoline and car exhaust.
Asthma, bronchitis and COPD can be aggravated by these VOC's. Plants will not only improve the air quality by giving off oxygen and filtering air toxins, they can also lower your blood pressure and decrease your stress. That, in turn, increases the body's ability to handle these chronic diseases easier.
Indoor Plants that can Help Immensely by Filtering VOC's
Aloe Vera
It is easy to grow and the gel inside can also be used to aid in the healing of cuts and burns. This nice, sunny, window-sill plant helps clear up paint and other chemical fumes.
Spider Plant
Easy to grow and hard to kill plus it is safe around children and pets. This is a great plant that helps with many of the VOC's including carbon monoxide, and printing chemicals.
Golden Pothos (Devil's Ivy)
This is a gorgeous vine that will grow quickly and doesn't need much light. Good garage plant to help with exhaust.
Gerber Daisy
This beautiful flowering plant likes lots of light. It does well to clear the chemicals from dry-cleaning. It would certainly brighten up a laundry room nicely.
Snake Plant
This is one of the best plants for the formaldehyde problem that toilet paper, personal products and cleaning products can create. This plant would love to make an amazing statement in your steamy bathroom. It doesn't even mind low light conditions.
Other Plants That Will Help in Filtering VOC's
Chrysanthemums – Likes bright light.
Red-eyed dracena – Grows tall and is easy to grow.
Weeping Fig (aka ficus) – A livingroom plant to help clear carpet fumes.
Azalea (flowering shrub) – Likes cooler temperatures and is a pretty basement plant if there's lots of light.
English Ivy, Bamboo (reed) palm and the Peace Lily are also good choices.
Most people are happier when they have something to tend and nurture. It not only gives your life a sense of
purpose and meaning, it helps you feel more empathetic and compassionate.
Someone who is disabled, housebound, or in a wheelchair, can still be able to garden. It can give you emotional enjoyment and physical therapy.
If an herb garden is the way for you, know that these fresh kitchen growths are much healthier for you. Foods grown without pesticides and chemicals are becoming a part of a healthier lifestyle.
Indoor gardening gives you a healthier environment in which to live. It also can be your quiet personal time well-spent with a feeling of satisfaction in the growth you see.
Diane Gove is searching and sharing many ways to improve your state of mind. She would like you to come find your happy spot at TheHappyAverage.com.
Want more information? Try these articles:
Comparing T5 and T8 Grow Lights for Indoor Gardening
Recycling Heat from an Indoor Garden to Heat a Home, Greenhouse, or Other Indoor Garden
Requirements for Indoor Hydroponic Gardening
Ventilation System Automation for Indoor Gardens and Greenhouses

Red Maeng Da Vs. Red Bali Kratom: What's The Difference?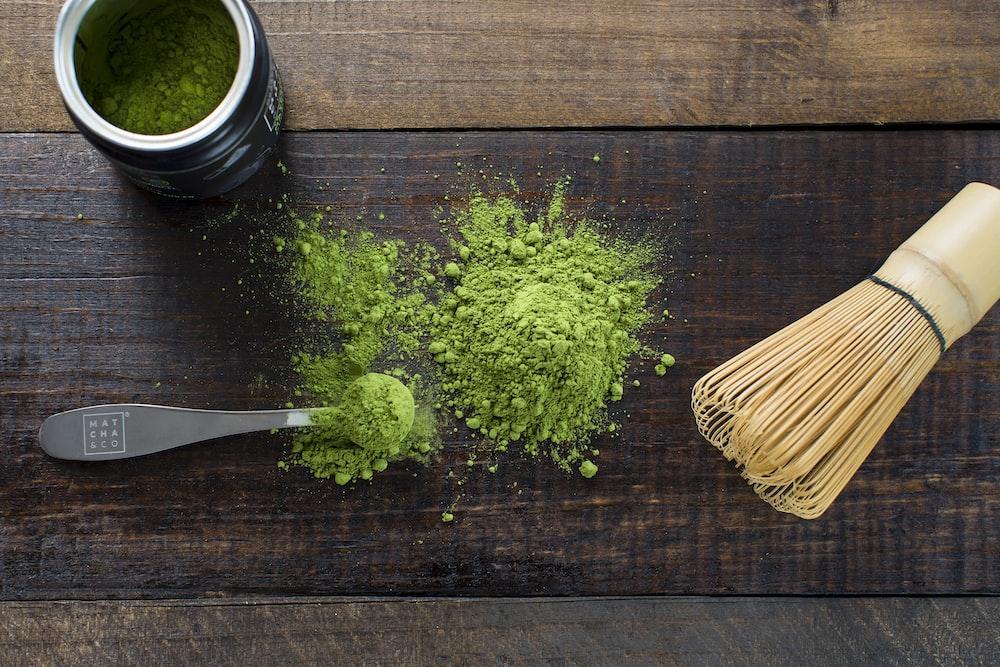 If you're interested in trying kratom, you may have seen Red Vein Maeng Da and Red Vein Bali Kratom. Both red kratom strain are popular among the world's users, but what's the difference between them?
This article will compare red maeng da vs red bali kratom, including its effects, dosage, and more. Both of these red strains are very popular and have many similarities. Though there are similarities between both strains, they do have some differences.
Keep reading to learn more about the red Maeng da and the red Bali strain, and find out which one is right for you!
Red Maeng Da Kratom Strains
Red Maeng Da Kratom strains are among the most popular strains of kratom. They are known for their high levels of alkaloids, which gives them their distinctive red color. They are also known for their powerful effects.
Red Maeng Da kratom strains are typically grown in the rainforests of Indonesia. The name "Maeng Da" actually means "pimp grade" in Thai, which is ideal given the strain's reputation for being one of the strongest kratom strains.
These strains can be found in various forms, including powder, capsules, and leaves. The most popular way to take Red Maeng Da kratom is in capsule form, allowing for more precise dosage.
It is also popular for making kratom tea, as the leaves can be steeped in hot water to make tea.
As a result, some kratom fans feel that the name Maeng Da implies excellent quality and potency. If you're one among the many kratom users looking for high quality red kratom strains or good quality kratom products, Red Maeng Da might be the way to go.
But it is essential to consult a medical professional before taking prescription medication or being affected by a serious medical condition, as it sometimes tends to have the opposite effect.
Red Bali Strains
When it comes to taking red Bali kratoms, there are some facts that you should know. Red vein strains are obtained from a method called grafting.
It is a process in which two different red vein plants are mixed to get the result of a combined characteristic.
Red Bali is one of kratom's most famous red strains. Not only is it popular, but it is also one of the high-potency strains.
Many believe that red Bali is the most muscular strain of kratom as it might help relieve pain and physical discomfort. If you're looking for a potent pain reliever, kratom experience, or mood enhancement, red Bali is the way to go.
Comparing Red Maeng Da Vs. Red Bali Kratom?
Red Maeng Da vs. Bali kratoms – They are two different essential kratom strains of the same plant.
Both strains are sold as dietary supplements and are widely used for their purported relaxing effects.
While their organic compounds share some similarities, there are also some crucial differences between these two strains.
Dosage
Their universal doses are the first comparison of red Maeng da vs. red Bali kratom. For red Maeng Da, the recommended dose is between 2-4 grams, while for red Bali, the recommended dose is between 3-5 grams. Red Bali can be quite sedating, causing you to feel tired in higher doses (5+ grams).
Color Of Veins
The following comparison between red Maeng da vs. red Bali kratoms is the color of their veins.
Red Maeng da has red veins, and red Bali has green veins. The different colors indicate different alkaloid profiles. Red Maeng da typically has a higher concentration of mitragynine, while red Bali has a higher concentration of 7-hydroxymitragynine.
Red Maeng da is more stimulating, while red Bali is more sedating. Red Maeng da is more energizing and is better for daytime use. Red Bali is better for nighttime use because it can help you relax and fall asleep.
The color of kratom veins is just one of the many factors that determine its effects. Other factors include the strain, the region it's from, the quality, and how it's prepared.
Red Kratom Strain: Mature Leaves Available
On the other hand, Red kratom is said to be the most sedating of all kratom vein colors. They're also famous for providing Chronic Pain relief and relaxation.
Green Maeng Da Vein: Middle Years Leaves
Next, Green kratom is said to be in the middle of the White and Red kratom strain. They're also famous for providing a balance of both Sedation and Stimulation.
Efficacy
Both red Maeng Da and Bali kratom are effective in providing pain relief, but red Maeng Da is more potent and has longer-lasting pain-relieving effects.
User Experience
Some kratom enthusiasts prefer red Maeng Da for its relaxing effect, while others find red Bali to be more mood-boosting. Ultimately, it comes down to personal preference.
When comparing both kratoms, it is clear that both kratoms have their unique benefits.
Red Maeng Da is more potent and has a longer-lasting effect, while red Bali is more relaxing. Ultimately, the decision of which strain to take comes from personal preferences.
Origin
Red Maeng Da originates from Thailand and gets its name from a water bug called "Maeng" Conversely, red Bali kratoms come from Indonesia.
The difference in origin can affect the user experience as each kratom can offer different benefits. For example, Red Maeng Da is more energized, while Red Bali is more relaxed.
Alkaloids
Mitragynine and 7-hydroxy mitragynine, which bind the opioid receptors, are two essential alkaloids in kratom.
Red Bali kratoms and Red Maeng Da kratom include a variety of alkaloids, including these two in particular.
Other alkaloids are also present. You will discover that the alkaloids provided by each strain will vary from one another.
Location
Red Maeng Da is domestically grown in Thailand, while red Bali is grown on the Indonesian island. Red Maeng da can be found in some countries, but you have to look for the legality in places like San Diego, Rhode Island, Sarasota county, and union county.
Daytime Energy Levels
Red Maeng Da vs. Red Bali Kratom – These kratom strains come from the same family of trees, the Mitragyna Speciosa.
The difference between the two strains lies in their potency and effects. Maeng Da is widely considered the most potent strain of kratom, while Red Bali is known for its relaxing effect.
Potency
While kratom is still in the process of getting approved by the FDA as a dietary supplement, many medical professionals believe in its potential as a supplemental dietary product.
Compared to Red vein Bali, Red Maeng Da appears to be less potent but more balanced. Red Maeng Da is often used as a pain reliever, while Red Bali is commonly used to alleviate discomfort and enhance mood.
Popularity
Red Bali is one of the most popular kratoms because it boosts mood and provides relaxation. Red Maeng Da is also a popular strain, but it is more well-known for its potent effects.
Which One Should You Try?
There is no definitive answer related to it. It ultimately comes down to personal preference. Some people prefer red maeng da for its potent effects, while others find red bali more relaxing.
Try out both strains to see which one works. Red Maeng Da and Red Bali kratom are two of the most popular strains of kratom.
Both kratoms offer a variety of benefits, including relief from pain, increased energy levels, and improved mood. Red Maeng Da is more potent, while red Bali is more relaxing.
Final Thoughts
While red Maeng Da is more potent, red Bali is more relaxing. Ultimately, the decision of which strain to take comes from one's experience of using it. It is essential to start with a low dose and increase it gradually to avoid side effects.