Health Benefits of Indoor Gardening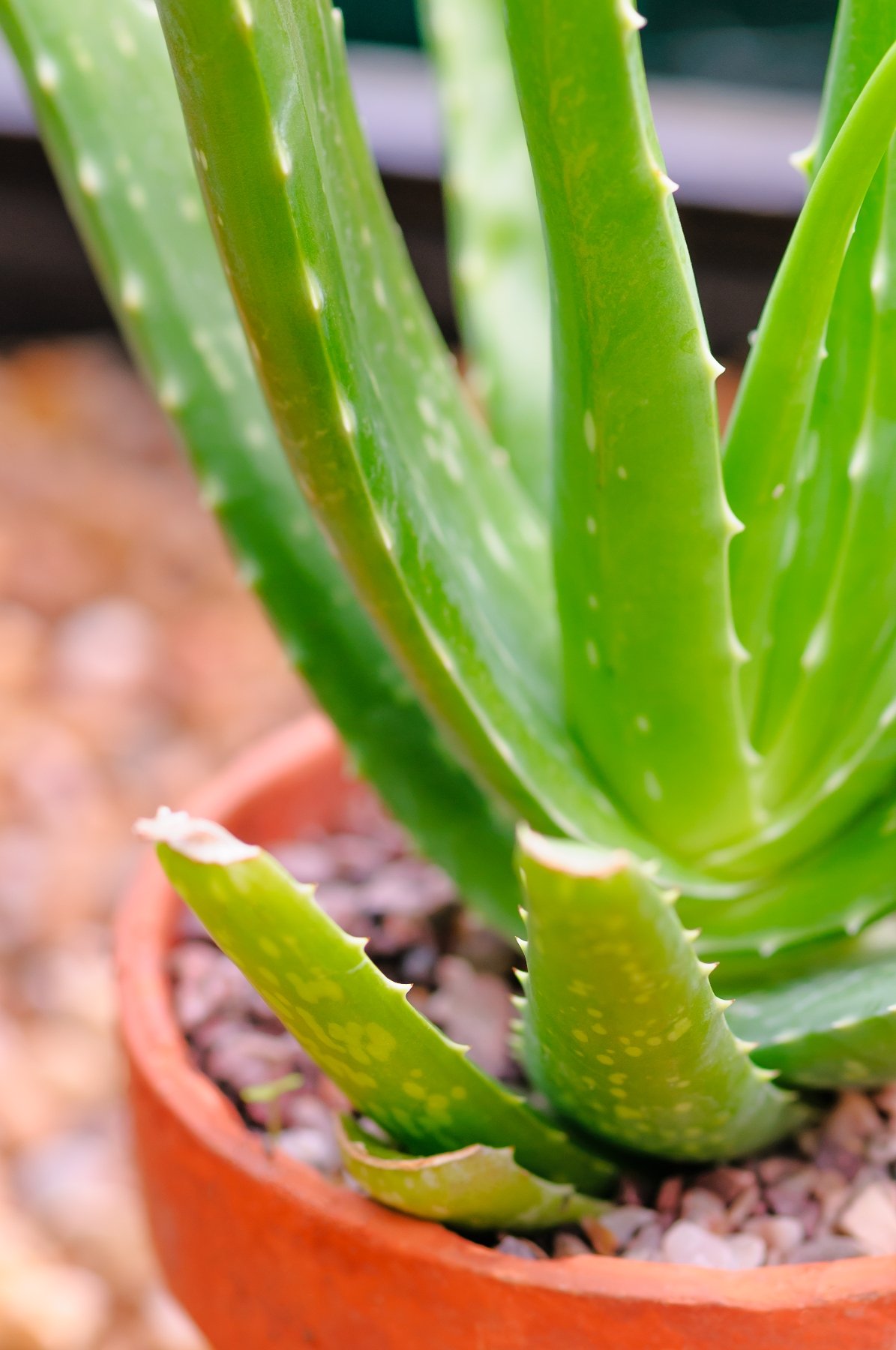 Indoor plants are good for you, both physically and emotionally. Sometimes indoor gardening is your only option. Whether its wintertime or you live in a place where you have no outside plot, only having indoor space is just fine for you to get your hands dirty and happy. It will also be beneficial to your health.
If you have never gardened before explore the options for a way that appeals to you. There are herb gardens, terrariums, water gardens, container plants and other creative ideas available. There are many reasons indoor gardening can benefit you. Digging in the soil can actually boost your serotonin levels; there is a strain of bacterium in soil that triggers its release. The serotonin increases your mood and decreases your stress and anxiety. Therefore, there is true pleasure in your puttering around the garden.
Indoor plants can greatly improve the air quality by filtering out VOC's (volatile organic compounds) which are chemicals that emit scents and odors that can be dangerous to us and the environment. They are not severely toxic, but can have long-term health effects. Most man-made VOC's come from solvents, raw gasoline and car exhaust.
Asthma, bronchitis and COPD can be aggravated by these VOC's. Plants will not only improve the air quality by giving off oxygen and filtering air toxins, they can also lower your blood pressure and decrease your stress. That, in turn, increases the body's ability to handle these chronic diseases easier.
Indoor Plants that can Help Immensely by Filtering VOC's
Aloe Vera
It is easy to grow and the gel inside can also be used to aid in the healing of cuts and burns. This nice, sunny, window-sill plant helps clear up paint and other chemical fumes.
Spider Plant
Easy to grow and hard to kill plus it is safe around children and pets. This is a great plant that helps with many of the VOC's including carbon monoxide, and printing chemicals.
Golden Pothos (Devil's Ivy)
This is a gorgeous vine that will grow quickly and doesn't need much light. Good garage plant to help with exhaust.
Gerber Daisy
This beautiful flowering plant likes lots of light. It does well to clear the chemicals from dry-cleaning. It would certainly brighten up a laundry room nicely.
Snake Plant
This is one of the best plants for the formaldehyde problem that toilet paper, personal products and cleaning products can create. This plant would love to make an amazing statement in your steamy bathroom. It doesn't even mind low light conditions.
Other Plants That Will Help in Filtering VOC's
Chrysanthemums – Likes bright light.
Red-eyed dracena – Grows tall and is easy to grow.
Weeping Fig (aka ficus) – A livingroom plant to help clear carpet fumes.
Azalea (flowering shrub) – Likes cooler temperatures and is a pretty basement plant if there's lots of light.
English Ivy, Bamboo (reed) palm and the Peace Lily are also good choices.
Most people are happier when they have something to tend and nurture. It not only gives your life a sense of
purpose and meaning, it helps you feel more empathetic and compassionate.
Someone who is disabled, housebound, or in a wheelchair, can still be able to garden. It can give you emotional enjoyment and physical therapy.
If an herb garden is the way for you, know that these fresh kitchen growths are much healthier for you. Foods grown without pesticides and chemicals are becoming a part of a healthier lifestyle.
Indoor gardening gives you a healthier environment in which to live. It also can be your quiet personal time well-spent with a feeling of satisfaction in the growth you see.
Diane Gove is searching and sharing many ways to improve your state of mind. She would like you to come find your happy spot at TheHappyAverage.com.
Want more information? Try these articles:
Comparing T5 and T8 Grow Lights for Indoor Gardening
Recycling Heat from an Indoor Garden to Heat a Home, Greenhouse, or Other Indoor Garden
Requirements for Indoor Hydroponic Gardening
Ventilation System Automation for Indoor Gardens and Greenhouses

Which Are the Еasiest Vegetables to Grow (and How to Grow Them)
Have you ever considered taking up gardening? It is a wonderful activity and hobby for many. It beautifies your surroundings and provides a vast plateau of health benefits. It's a great way to get some exercise, reduce stress and even boost your vitamin D intake.
In this article, we will show you the many benefits of gardening, what you need to get started and which are the easiest vegetables to grow as a beginner.
The Many Benefits of Gardening and Why It's Great
Gardening is a fantastic way to get outside, enjoy the fresh air and soak up some sunshine. It is also an excellent form of exercise that can help you burn calories, build strength, increase flexibility and improve cardiovascular health. Not to mention that it can also be a great way to spend time with family and friends or just to enjoy some peaceful time alone.
In addition to the physical health benefits, it has been proven to impact your mental health positively. Numerous studies have shown that spending more time with nature helps you avoid stress and anxiety. It also improves mood and even reduces the risk of dementia.
Taking up gardening indirectly boosts your vitamin D intake. You can bask in the sun's rays by spending time outside in your garden. Of course, always make sure to wear sun-safe gear, such as a hat and sunglasses. Needless to say, during the more extreme heat, you should also apply sunscreen to avoid burns.
What You Need to Get Started on Your Gardening Journey
If you're looking to get started in the wonderful world of gardening, there are a few things you'll need to get yourself in advance:
Gardening gloves – A good pair of gloves will help protect your hands from cuts, scratches, and dirt. Moreover, nowadays, you can find some pretty fancy in stores that will add some more fun to your hobby.
Watering can or hose – Water is essential for plants to thrive, so having a watering can or hose to keep them hydrated is a must. You need to consider the size of your garden and the type of plants you want to add before choosing the best option.
Soil – Good soil is crucial for healthy plants. You can buy it at a gardening store, or you can make your own by using compost. Remember that you need to have healthy soil, so your plants can be healthy too. Additionally, you should check what type of soil the plants you want prefer before buying any.
Seeds or seedlings – Whether you get them online or from the gardening store, it's best to start with plants that are easy to grow. A fantastic way is to collect seeds from plants you already have access to, like tomatoes. You can also ask friends and family to give you some of theirs.
The perfect place – Finally, you'll need to choose a spot for your garden. The ideal location in your garden has a lot of sunlight. You'll also need to ensure the area is well-drained so your plants don't get too wet.
Once you have the essentials, you must decide what type of beds you want for your garden. You need to decide this before the planting process. Of course, there are a few options to consider:
Pots – if you have limited space in your garden, pots are the ideal solution for you. They come in all shapes and sizes, providing much-needed flexibility for your crops. Many common plants grow well in pots, such as tomatoes, lettuce, beans, peppers and radishes.
Raised beds – If you have a more spacious garden, then raised beds are ideal for you. They are a very cheap option that makes for a great weed barrier. The downside to raised beds is that they are not easily movable, unlike pots.
Directly in the soil – This is the traditional method of growing vegetables, which has been used for centuries. To make this method work, you must first till and amend the soil.
Tilling – Tilling is relatively straightforward nowadays as you can borrow or rent a tiller, making the work much easier. Before you add any soil amendments, consider testing your soil to check what it needs. An advantage of sowing directly in the soil is that it's ideal for companion planting.
The Easiest Vegetables to Grow
Gardening is supposed to be fun. Yes, we can grow our food, which is part of our survival skills, but it must be fun. Along with that, growing vegetables is not that hard to do. Many vegetables are pretty easy to be grown and require little gardening maintenance. Some of these are:
Tomatoes – They are an excellent choice for beginners as they are easy to grow and produce a lot of fruit. They thrive in warm weather and look beautiful in your garden. Moreover, there are a lot of different kinds in different colours and flavours you can try to grow.
Leafy Salad Greens – The easiest varieties to look after indoors are spinach, kale, and arugula. It takes them about 30 days to grow, and they do not require special attention. They prefer warm weather and grow best at 15.5°C. In no time, you will be able to create the perfect salad for your healthy diet.
Zucchini – This is a fast-growing vegetable that is easy to grow and produces a lot of fruit. They need 6 hours of direct sunlight each day, so choosing a sunny spot is vital.
Carrots – Carrots are very space-efficient as they don't require much room to grow. They do, however, require deeper soil than other veggies. Like salad greens, they are
cool-tolerant and thrive at around 60° F(15.5°C).
Radishes – They are one of the easiest vegetables to grow and can be harvested in as little as four weeks. They do not require much sunlight. What you need to take into consideration if you decide to grow radishes is that you need to leave enough space for their bulbs to grow.
Conclusion
In conclusion, gardening is a great way to get out into the sun, exercise, and improve your overall health and well-being. It doesn't require a lot of equipment, and you can start with easy-to-grow vegetables. So, grab your gloves, trowel, watering can, soil and seeds, and start your gardening journey today!