Can I Build a Man Cave In My Garden?
Given that you have enough space in your garden or don't mind altering the said space to suit your relaxation needs, then the only answer to this is a resounding yes. Among the fresh ideas for relaxing and hanging out at home is to do it in your very own man cave.
So, now that we've established that you can erect a man shed in your backyard, you're probably wondering how to go about things properly. Let's shed light on some important stuff to consider before pushing through with a garden man cave project.
Do You Need Permission?
Let's begin with the most important question: would you need permission to erect a garden shed? Seeing as how almost everybody is constructing these works of art in their very own backyards, you wager the answer would probably be no. Well, you would be right.
What's great about building sheds in your garden is that it won't require planning permission. And if you follow the guidelines set by the governing body for these projects, things should proceed smoothly for the most part. Here's what to keep in mind to avoid unwanted visits by the local planning inspector:
Keep It Domestic
Build the shed for domestic purposes only. If you plan to invite people over to show off your creation or host a party, feel free to do so. Just make sure you don't charge them for the alcohol; otherwise, you would need a license.
No Sleepovers
None of your guests should stay the night because you aren't operating as a hotel. Trust us; you may think you can get away at first, but these inspectors are keen about what's going on on their turf.
You don't want to take the chance. Suppose it ends up being an oversight. You know what they say: ignorance of the law excuses no one. Make sure you are well-informed, so you can avoid these untoward mishaps.
Garden sheds can function similarly to a workshop, office, or bar. Don't use it as a bedroom unless it's for taking afternoon naps.
The Shed Shouldn't Occupy the Entire Garden Space
Specifically, the shed should take up only half of your garden at most. You want to take this seriously because a square foot above the required space could get you in trouble. Except for the main house, no building within your property's boundaries should take up more than half of the available land.
That's not to say you can't go big with your project. Just make sure the size of your property allows it; otherwise, you would have something serious to answer to.
The Front of Your Garden Is a No-Go
As much as you would love to show off your man cave to the world, having it built in front of your garden is not the way to do it. The rule indicates that no more than half of your shed should be visible to by-passers outside when it faces walkways, front driveways, or roads.
Limit the Height to Four Meters
Guys are prone to going crazy with their man caves, building them to equal the size of or be even bigger than their homes. That is not the way to go about this venture.
A multi-story shed is off the table since the height of a backyard man cave should not exceed four meters. So, if you have big expectations of your dream shed, it would be a good idea to take them down a few notches. That way, you'll save yourself some disappointment.
Don't Deviate From the Building Codes
Building codes also dictate that skylights are a no-go. There'll be no recreating your dream science-fiction space where the rules are concerned. Dormer or skylight windows are off-limits, and you'd do well to remember that.
Leave the Electrical Work to the Professionals
Furthermore, external dimensions are always the basis for calculating measurements. You may or may not install an electrical wiring system in your shed. Most guys' dream man caves would include a fridge, gaming area, bar, fruit machine, and the whole nine yards. If this also happens to be your dream, your playground will need a good power supply.
While you can install electrical systems using DIY methods, we recommend hiring a professional if you aren't too experienced with the job. In fact, even if you are, the chances of doing things safely and properly would be so much higher with an expert on board.
The Ideal Garden Man Cave
Even under the above conditions, it's still very much possible to create an entertaining and relaxing space for you and your friends in your garden. The backyard is where a man's interests come together to make experiences more fulfilling. Consider adding foosball tables, or other lawn games around your new man cave as well. It's where guys can escape and be themselves when their homes are not conducive to freedom and relaxation.

5 Essential Bathroom Remodeling Tips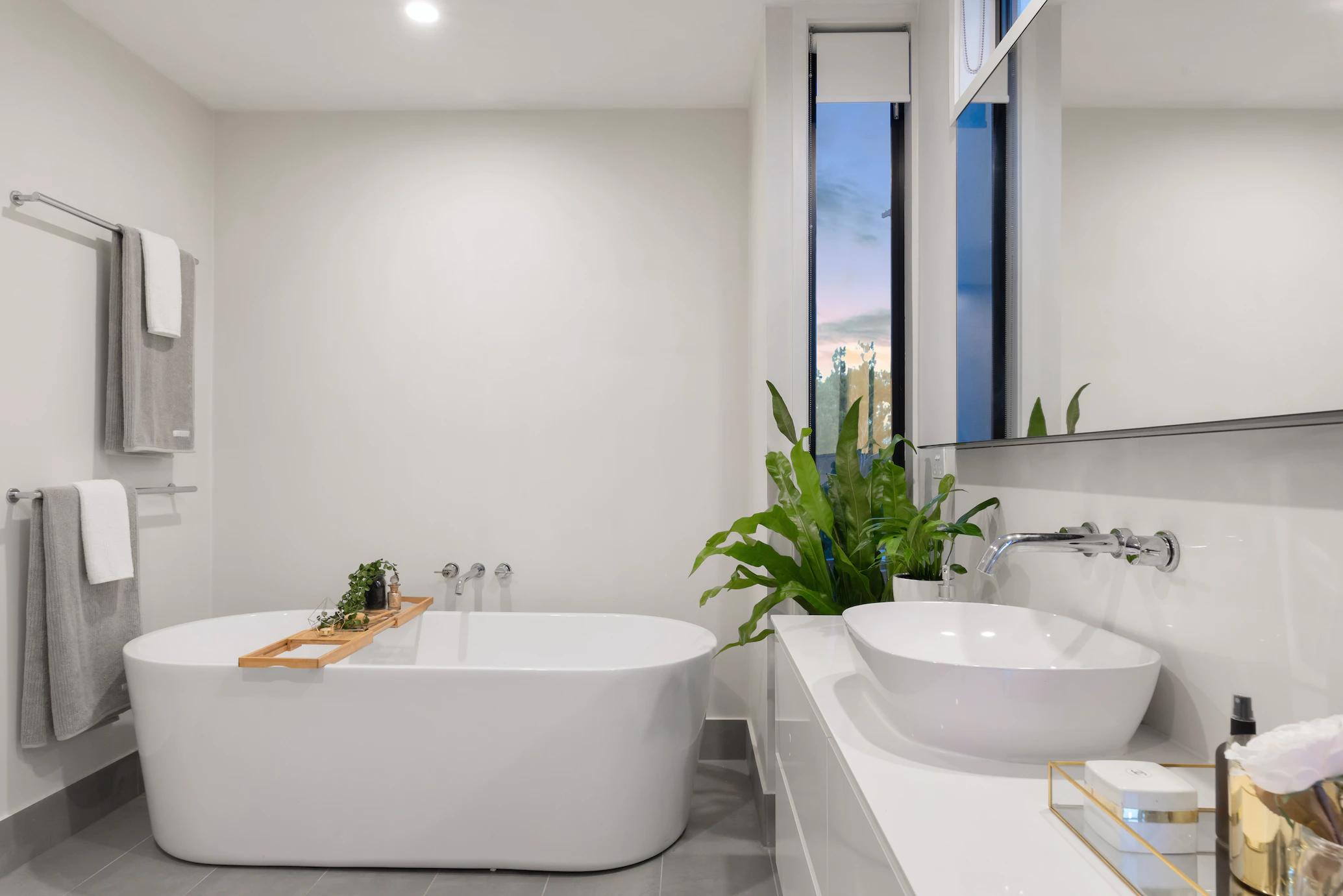 Bathrooms hold a nearly sacred place in our home. They are rooms where we allow ourselves to clean up, get comfortable, and become vulnerable. With so much emphasis on the function of this particular area, remodeling is one way of making sure that it can keep up with your household in the long run.
When going for bathroom remodeling Waukesha or anywhere else, try approaching the activity with your own use in mind. Do not think of the resale value at first. This can affect the way that the project will turn out. Think of what makes you comfortable and then see how you can go from there.
Make Your Budget
Remodeling is an investment in your property and yourself. If you do not place a clear limit on the amount you are willing to spend for this activity, then you may quickly find yourself going down a slippery slope of hidden expenses and small costs.
Bathroom remodeling can become pricey very quickly because of the cost of labor and materials. Most of the professionals involved in this business are highly skilled, and it's always best to put your money with people who can deliver quality results.
To help you come up with an estimate, look for local custom building costs and use this to start your budget plan. This process can be expedited if you have a remodeling contractor or a design-build firm that offers fixed pricing instead of estimates.
Decide on a Bathroom Type and Layout
Changing the type of bathroom is a big job and most clients would probably forego doing this. But while you're remodeling, you might as well consider all your options! The sharp eyes of an experienced interior designer or architect may be able to spot ways to expand your space.
A standard bathroom contains the complete experience. It has a sink, toilet, and a bath or shower. Big homes often have a master suite with a standard bathroom of its own, to help eliminate long lines in the morning.
A half bath only has a sink and a toilet. This is also known as a powder room. It's the preferred bathroom type for common spaces, such as the living room, because your visitors can freshen up or go about their business without having to enter your private space.
Finally, a wet bath is a type of bathroom where everything is completely waterproofed. It's an interesting approach to bathroom design because the shower area opens out immediately to the rest of the room. This is a good option for households with people who have limited mobility because they do not have to navigate any curbs or obstacles to get in and out of the shower.
Choose Your Layout
Once you've locked in on the type of bathroom you want, it's time to consider the layout. This is an aspect of remodeling that you need to think about before you get to decorating. Most of the time, it's best to just maintain how everything is positioned. However, it is possible that your original bathroom was poorly designed or you need more space to accommodate a growing family.
Get a design consultation and have a 3D rendering of your space made so you can fully visualize the changes that can take place in your bathroom.
Invest in Durable Materials
Bathrooms, aside from kitchens, endure the most wear and tear. They need to be capable of adjusting to significant changes in temperature, humidity, and water exposure. They should also know how to withstand harsh chemicals, look attractive, and be easy to clean.
If you cut costs on materials, chances are you will come to regret this decision in the long run when you need to replace them or have them redone completely. The most durable bathroom materials, like porcelain, solid wood trim, and cast iron, will retain their brand-new look for much longer and will last a lifetime. These materials will not have any problems with handling the dampness.
Think of going for high-quality plumbing fixtures as well, particularly the ones with solid brass mixing valves. This variety is capable of lasting decades. Conversely, the more affordable plastic fixtures may need to be replaced every few years.
Think of the Lighting
Even if you aren't the type to take bathroom selfies, you know how important good lighting is for any room. If there isn't enough light or too much light, it can completely ruin the look and utility of your bathroom.
A good designer will always recommend plenty of natural lighting, to help make your bathroom feel brighter and lighter. They may look for ways to incorporate more windows and maybe a skylight.
Lighting can also affect the layout of your bathroom. For example, you would want to position your mirror and vanity somewhere near the window. This would give you the opportunity to use the sunlight during the day, and the vanity lighting at night.