How to Fix a Worn Out Shower Head Holder
When it comes to all of the moving parts in your bathroom, the bracket that holds your shower head is usually low down on the list of priorities. That is until the bracket gets worn out or breaks entirely, making showers a lot more complicated.
If your shower head holder has become faulty, it needs to be repaired or replaced. We have ways of doing that below, so you can get the job done yourself, save some money, and have your shower in perfect working order in no time.
If you like reading about how to fix little things around the home, you'll love https://organizedworktips.com/.
1. Remove the Shower Head
The first step is simple and obvious, you'll need to remove the showerhead before you start. Then you can get at the bracket properly. Depending on what kind of bracket you have, you'll need to unhook or unthread it to get it free. Place the showerhead somewhere safe where it won't get in the way.
2. Try Tightening the Bracket
Before you try anything, check if your shower head holder hasn't just become loose. Sometimes, these brackets become loose and won't hold the showerhead as effectively, but those issues can often be solved quite easily.
For example, if there is a screw adjacent to the pit (where the showerhead clips/threads into) then you should grab a compatible screwdriver and get to work. Try moving the bracket to see if it's still loose, then place the showerhead back temporarily. If it holds the head, you still have some use left in your bracket!
3. Remove the Shower Head Holder
If tightening the shower head cradle didn't work, you'll need to remove the head holder entirely. Inspect the shower head holder to see how it is anchored to the wall. Once again, this is usually through screws. If you're lucky, it's connected by a suction cup and is very easy to remove.
Use appropriate tools to remove the bracket. If you have a manual for your shower system lying around, this will have specific information on how to take the bracket off without causing damage. Usually, a screwdriver, adjustable wrench, and pliers are required.
4. Repair the Shower Head Holder
If the holder is plastic, check for cracks. It may be possible to repair any visible damage or imperfections on the bracket that could cause it to become loose and ineffective. Try water-resistant superglue when making repairs but know that it will be much less effective in the wet environment of a shower. It may give your damaged bracket some extra mileage but it is ultimately a temporary solution.
Maybe your holder is metal and has become loose, in which case you probably can't repair it yourself. Instead, you should pursue replacing it. Fortunately, this is cheap and there are many, many shower head holders out there.
5. Replace the Shower Head Holder
If the showerhead holder cannot be fixed, you'll need to replace it entirely. You can get a new one or, if possible, you may be able to contact your shower manufacturer to get a replacement that originally came with it. Otherwise, you should search for alternatives that match the décor of your bathroom and how the rest of your shower system looks.
If you are replacing the showerhead cradle, you may need to remove other parts of the shower system like the riser. That's why you should have a full toolbox at the ready to do any required DIY work.
Sometimes, you need to admit defeat. If for whatever reason, you don't have the equipment or expertise to tamper with your shower system, you should seek help. This can come from the manufacturer or a third-party contractor. Some manufacturers purposely make systems that are hard to tamper with.
Conclusion
Those are your options if you're currently looking at a worn-out shower head holder and you're not sure how to fix it. If you're lucky, you can quickly repair it by re-tightening it, or your bracket is connected to the wall via suction cups. If not, you'll need to grab some tools and put in some elbow grease to remove and replace the bracket.
Remember that you may be able to repair a damaged plastic cradle, though this will only prolong its lifespan and it will still need replacing in the future. With how cheap showerhead cradles are, you shouldn't spend too much if you do need to buy and replace your bracket.

4 Renovations That Maximize Space in a Smaller Home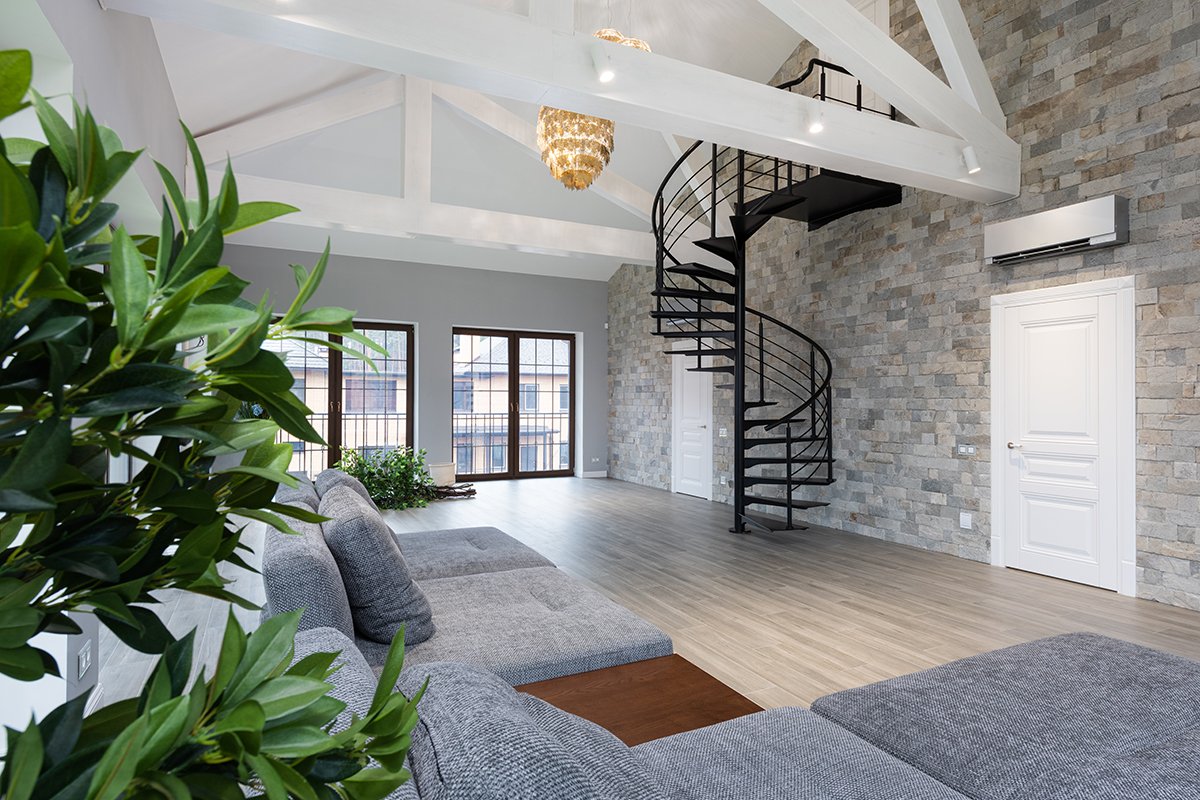 Living in a small house often comes with its own set of unique challenges. They might include finding enough space and storage for all your belongings or, at times, struggling with the feeling of being cramped. In such a case, maximizing your space can be tough, but it can also make a huge difference when done right.
So, how do you renovate your home and do it in a way that gives you more space? For instance, you can start by finishing your basement so it can serve as an extra room. Giving your garage a little TLC to turn it into an efficient storage space is also an excellent idea. Additionally, many small-house owners decide to knock down some walls to open common areas and transform their bathrooms with space efficiency in mind.
If you feel like you need more ideas and details, read the article below. Here, you'll find some of the most clever solutions for your small house.
Turn Your Garage Into Storage Space
Most people treat garages solely as the space where they keep their car along with some junk that they need to get rid of but never do. Don't be the person who remembers their garage only when something goes wrong and it's necessary to use a garage door service – instead, be smart and use it as an efficient storage space.
However, you'll likely need to clean out and declutter your garage before that happens. Go through everything accumulated there over the years and throw away everything you don't need. Then, install new shelves or durable cabinets that will help you keep your things organized. Head to the storage and purchase clear plastic storage bins with lids.
Once you get them home, you can use these bins to store things such as holiday decorations, seasonal clothes, DIY and craft supplies, or even some products that you buy in bulk and take a long time to use up. Make sure to label every bin, and voila – you just managed to free up lots of space in your small house by giving your garage some much-needed TLC.
Finish Your Basement
Finishing your basement can be a huge help when it comes to maximizing your space. Basements can serve as extra rooms for your family, especially if you don't have much space upstairs or want to be able to host guests from time to time. If you want to finish your basement, there are a few ways to do this, depending on the size of your house and the overall layout of the basement.
You can, for instance, divide one large room into several small ones with the help of drywall. You might also want to move the living room downstairs or create a big playroom area for your children to enjoy. Finishing your basement can be especially useful if you are also planning to expand your family, as it allows you to utilize the space in your current home without having to look for a bigger house to fit everyone. The room is already there, you just need to show it some extra love!
Remodel Your Bathroom
Small and cramped bathrooms can be a true nightmare, especially if your house has only one that everyone shares. Luckily, it's not a lost cause, and there are a few things you can do to free up some space.
For example, if you have a bathtub, getting rid of it might be one of the best decisions you could make. Bathtubs tend to be bulky and take up a lot of unnecessary space that could be used for storage purposes or simply help to make moving around easier. Transform your bathtub into a standup shower and enjoy your newly gained square footage. Fill the extra room with a linen closet, a laundry basket, or a cabinet for toiletries.
Then, take a look at your vanity. If it's too big, it needs to go, as it's simply a waste of space. Instead, you can try fitting in a corner vanity for both under and over-the-counter storage. Make sure to change your mirror for the one that comes with a medicine cabinet so you can store more things in there. If you need some inspirational ideas to design your bathroom without a tub, I highly recommend this article: https://acremodeling.com/master-bathroom-without-tub/
Open Up
If it is possible to open up the kitchen and living room in your home, then creating an open concept space is one of the best ways to make your small home feel more spacious without having to throw away anything (besides the debris left after knocking down some walls). Keep in mind that if you want to remove a wall, it can't be a load-bearing one. Make sure to consult your idea with a professional before starting demolition.
When you open the space and feel like the space needs to be brought together, you can add a kitchen island to make the transition from the kitchen to the living room look more seamless. A kitchen island is also a great way to add more seating and provide you with some extra storage space.
If you have a bit of an outdoor area, that's just great! You have more space to "open up." Establish a seamless flow from inside to outside your house, and have more area to move around. One way to do that is to build a tiny deck that easily connects to your kitchen or living room with sliding or wide double doors. Use composite deck boards if you plan to build a deck that will save you more in the long run. The material offers the same attractive finish as natural lumber without the latter's hefty price tag and annual maintenance.
In Conclusion
When it comes to maximizing the space in your home and showing it some love, you have plenty of options. For instance, you can add an extra room by finishing your basement. You can also knock down some walls to open common areas or turn your bathroom into a space-efficient one. Your garage should also get some attention, especially if you need extra storage space.
Whatever option you choose, just make sure that you do some research and plan it out carefully so you can get the most out of your renovation and plan your budget wisely. Good luck!