8 Easy and Quick Garage Projects You Can DIY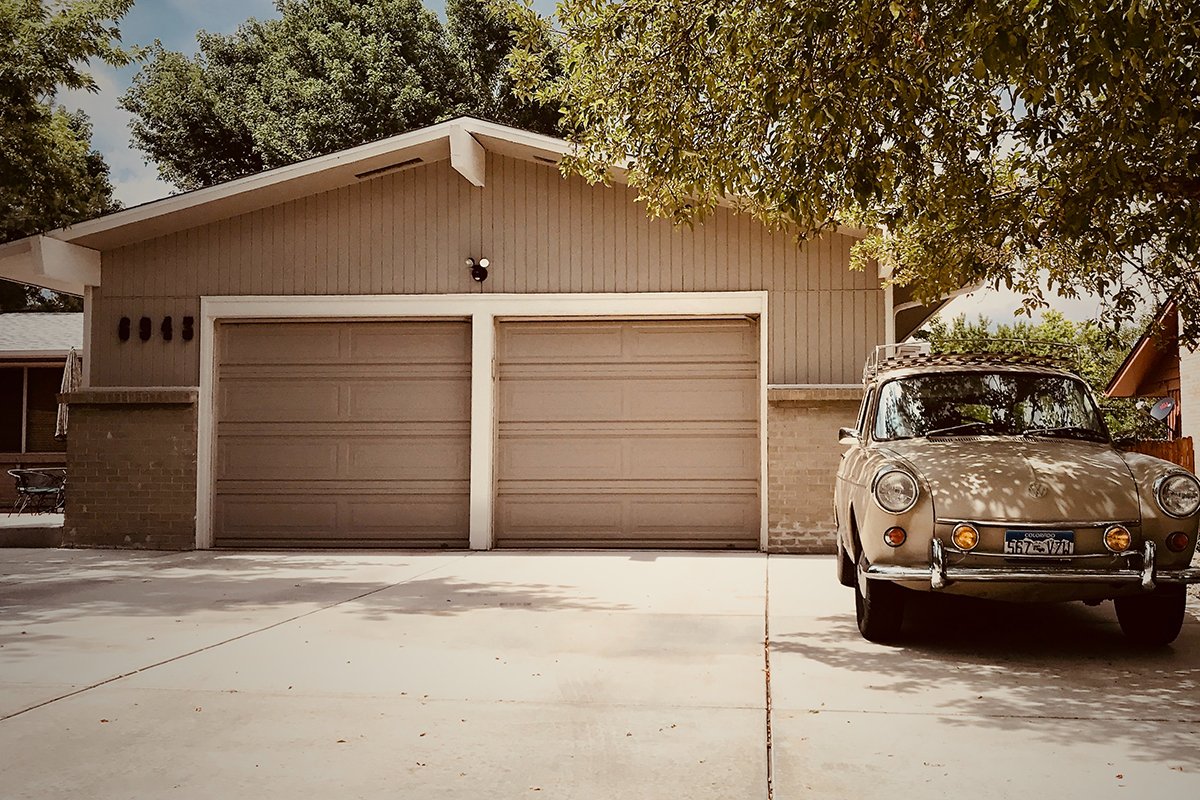 What does your garage look like? Is it as useful and spacious as you would like it to be? If not, do not worry. It is an area of the house that tends to be forgotten about and neglected. In fact, it is often reduced to being a chaotic storage space filled with spiders and dust.
Fortunately, there are many easy and quick ways to upgrade your garage. Would you like to know what they are? In that case, this article is definitely for you!
Here, you will find a list of garage projects that you can take care of yourself, including installing a garage heater, adding windows to your garage door, insulating your garage walls, adding storage space, and updating the lighting. Check it out!
Install a Garage Heater
It is safe to say that most garages out there are cold and stuffy. If your garage is like that, do not worry – you just need to make it a bit cozier, and one of the easiest and most efficient ways to go about it is to buy a garage heater.
It will ensure that your garage is warm and toasty during the winter months, turning your garage into an ideal space for a number of exciting activities, including fixing your vehicle and woodworking.
Add Storage Space
The other thing that you can DIY is adding more storage space to your garage. This should be your priority if you store many different items inside your garage, such as sports gear, camping equipment, gardening tools, seasonal decorations, etc.
It would be beneficial to install cabinets, shelves, and hooks, among other things, in order to keep this space organized and use it to the maximum extent.
Add Windows to Your Garage Door
Next, you might want to upgrade your garage by adding windows to an existing garage door. That way, you will allow the natural light to come in and brighten up the garage's interior, making it feel comfortable and cozy.
Ideally, you should add windows near the top of your garage door, making your garage look more airy and spacious. Other than that, you should choose the type of windows that will match the rest of your house.
Insulate Your Garage Walls
Your garage will be a much better place to work in if its walls are insulated. This will ensure that the temperature inside the garage is comfortable, regardless of what the weather is like outside. Ideally, you should go with fiberglass insulation – it is really efficient.
Add Durable Flooring
If you want to upgrade the flooring in your garage, you should go for something durable and easy to clean. In addition to that, you might want to customize it a bit. For instance, if you want to buy floor tiles, you can go for the ones in your favorite color.
Other than that, you can think about installing epoxy flooring in your garage. It is a unique choice that will improve the durability of your garage floor and make it easy to clean – and it is affordable, too. You can expect to pay $2 to $5 per square foot for the equipment and materials alone.
Update the Lighting
If your garage is dark and gloomy, it is high time that you update the lighting. It is an easy and quick way to make it feel much more welcoming. Besides, insufficient lighting can make it more difficult to repair your car or perform other tasks in your garage. Ideally, you should go for LED lights, as they are both eco-friendly and energy-efficient.
Furthermore, it is recommended that you go for warm lighting – it will be easy on your eyes. You do not have to install the lights on the ceiling if you do not want to; instead, you can buy a few bigger lamps.
Add a Personal Touch to the Garage
Each room in your house could really benefit from a personal touch, such as a painting that you like and souvenirs from your journeys – and your garage is no exception! If you want your garage to feel welcoming, this is definitely the way to go.
Replace the Garage Door Seal
Lastly, think about replacing your garage door seal. First of all, it will help keep the warm air inside the garage, making it much more comfortable in the winter months. Second of all, it will keep rainwater away from your garage.
In Conclusion
These easy and quick garage projects will help you turn your garage into an area that is as functional as it is attractive. Once you are done, you will get to enjoy having a cozy, warm, and welcoming garage that your neighbors will be jealous of.
It is worth noting that garage project ideas can be put into action even if you are not a car enthusiast. In fact, if you do not own a car, you can turn your garage into a home office, workshop, extra living space, or even a cinema room. It is up to you!

5 Essential Bathroom Remodeling Tips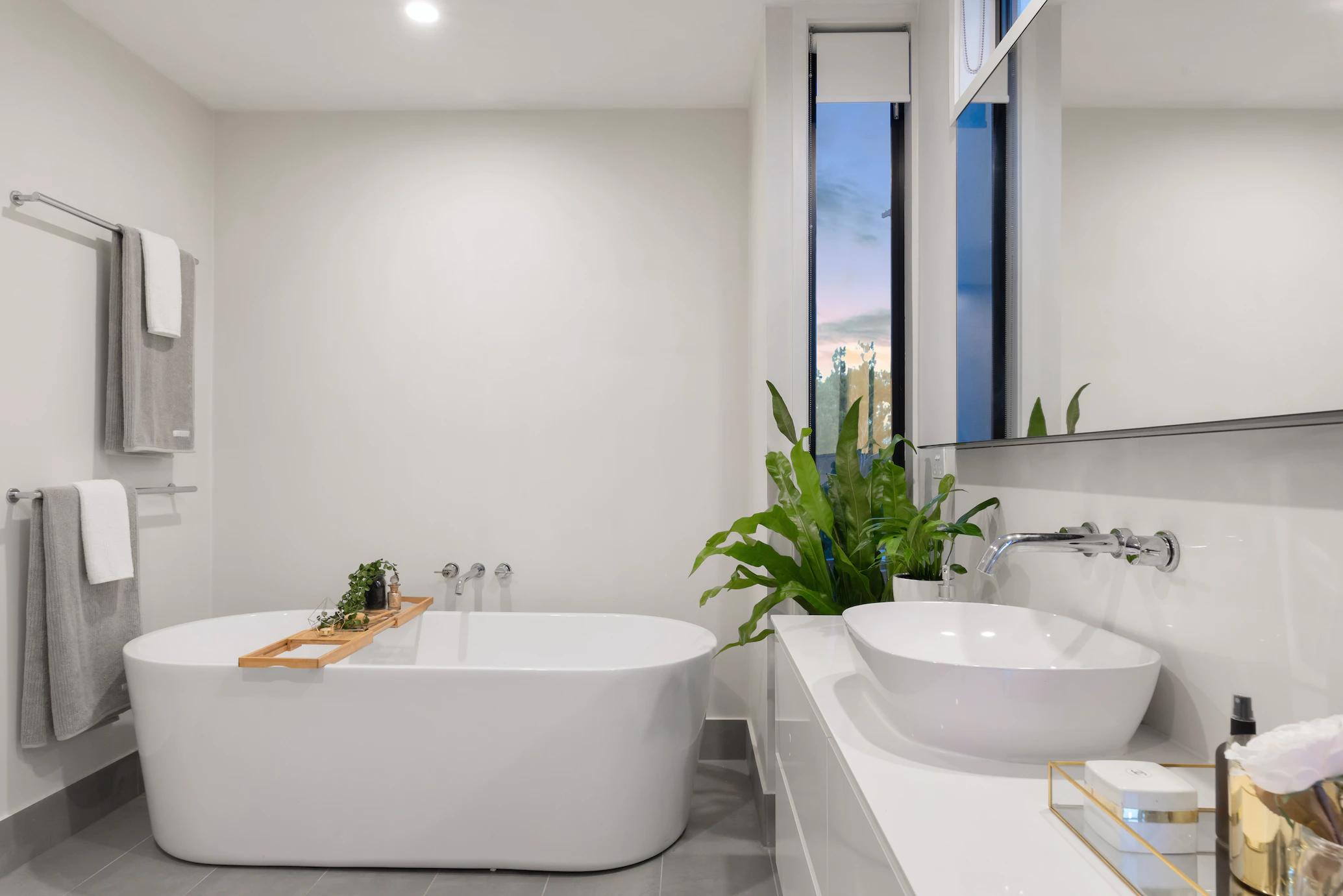 Bathrooms hold a nearly sacred place in our home. They are rooms where we allow ourselves to clean up, get comfortable, and become vulnerable. With so much emphasis on the function of this particular area, remodeling is one way of making sure that it can keep up with your household in the long run.
When going for bathroom remodeling Waukesha or anywhere else, try approaching the activity with your own use in mind. Do not think of the resale value at first. This can affect the way that the project will turn out. Think of what makes you comfortable and then see how you can go from there.
Make Your Budget
Remodeling is an investment in your property and yourself. If you do not place a clear limit on the amount you are willing to spend for this activity, then you may quickly find yourself going down a slippery slope of hidden expenses and small costs.
Bathroom remodeling can become pricey very quickly because of the cost of labor and materials. Most of the professionals involved in this business are highly skilled, and it's always best to put your money with people who can deliver quality results.
To help you come up with an estimate, look for local custom building costs and use this to start your budget plan. This process can be expedited if you have a remodeling contractor or a design-build firm that offers fixed pricing instead of estimates.
Decide on a Bathroom Type and Layout
Changing the type of bathroom is a big job and most clients would probably forego doing this. But while you're remodeling, you might as well consider all your options! The sharp eyes of an experienced interior designer or architect may be able to spot ways to expand your space.
A standard bathroom contains the complete experience. It has a sink, toilet, and a bath or shower. Big homes often have a master suite with a standard bathroom of its own, to help eliminate long lines in the morning.
A half bath only has a sink and a toilet. This is also known as a powder room. It's the preferred bathroom type for common spaces, such as the living room, because your visitors can freshen up or go about their business without having to enter your private space.
Finally, a wet bath is a type of bathroom where everything is completely waterproofed. It's an interesting approach to bathroom design because the shower area opens out immediately to the rest of the room. This is a good option for households with people who have limited mobility because they do not have to navigate any curbs or obstacles to get in and out of the shower.
Choose Your Layout
Once you've locked in on the type of bathroom you want, it's time to consider the layout. This is an aspect of remodeling that you need to think about before you get to decorating. Most of the time, it's best to just maintain how everything is positioned. However, it is possible that your original bathroom was poorly designed or you need more space to accommodate a growing family.
Get a design consultation and have a 3D rendering of your space made so you can fully visualize the changes that can take place in your bathroom.
Invest in Durable Materials
Bathrooms, aside from kitchens, endure the most wear and tear. They need to be capable of adjusting to significant changes in temperature, humidity, and water exposure. They should also know how to withstand harsh chemicals, look attractive, and be easy to clean.
If you cut costs on materials, chances are you will come to regret this decision in the long run when you need to replace them or have them redone completely. The most durable bathroom materials, like porcelain, solid wood trim, and cast iron, will retain their brand-new look for much longer and will last a lifetime. These materials will not have any problems with handling the dampness.
Think of going for high-quality plumbing fixtures as well, particularly the ones with solid brass mixing valves. This variety is capable of lasting decades. Conversely, the more affordable plastic fixtures may need to be replaced every few years.
Think of the Lighting
Even if you aren't the type to take bathroom selfies, you know how important good lighting is for any room. If there isn't enough light or too much light, it can completely ruin the look and utility of your bathroom.
A good designer will always recommend plenty of natural lighting, to help make your bathroom feel brighter and lighter. They may look for ways to incorporate more windows and maybe a skylight.
Lighting can also affect the layout of your bathroom. For example, you would want to position your mirror and vanity somewhere near the window. This would give you the opportunity to use the sunlight during the day, and the vanity lighting at night.