6 Tips for Saving Money When Building a New Home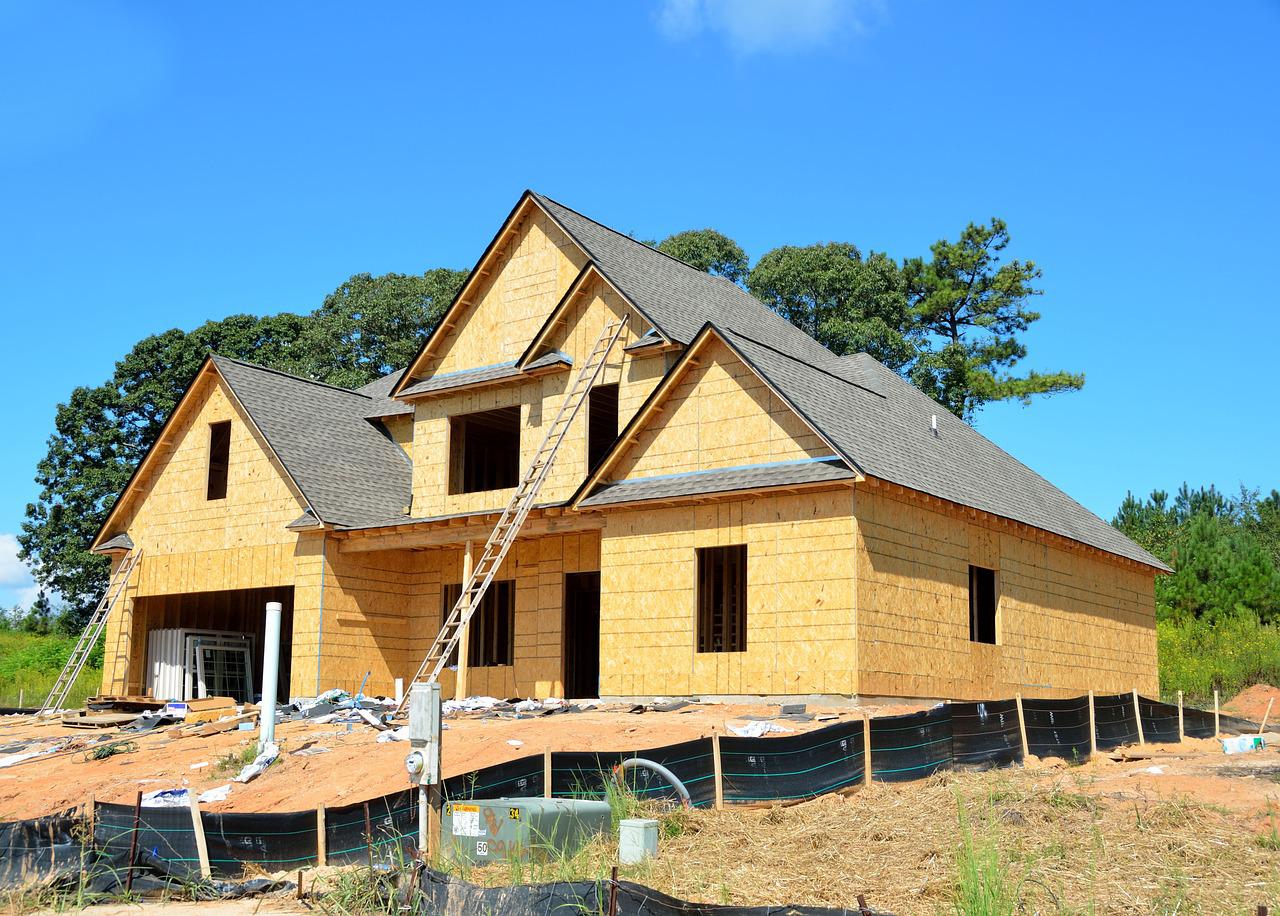 Building a home is one of life's greatest achievements and a dream come true for most people. However, the excitement of building a new home fades as soon as the expenses spiral, especially when you do not have a well-researched plan. If you are ready to start your construction project, here are six tips to give your family their dream home without breaking your bank.
Get bids from different home builders
It can be tempting to settle for the first builder you encounter to speed up the construction process. However, this is a bad idea because you could hire a contractor way above your budget. Take time to research different contractors in your area, check completed projects, and read reviews to zone in on contractors most likely to give you the total value for your money. Next, compare pricing while reading the fine prints to choose an affordable, reputable, and experienced home builder for your project. To find a reliable and trustworthy custom home builder with transparent pricing in Oakville, visit this website.
Handle the less skilled tasks yourself
Reduce the overall construction costs by taking on tasks unrelated to MEP systems. Such tasks include painting, installing faucets, wall sheathing, putting down wood flooring or plywood floor decking, butting insulation installation, and installing faucets. If you do not have enough time to work on the construction project or are not handy, you could consider asking friends or family members to help. The cost of working with relatives and friends may be significantly lower than hiring a contractor.
Source building materials yourself
Instead of relying on your contractor or subcontractor to purchase building materials on your behalf, consider sourcing yourself. Most home builders could reduce their bids when they are not responsible for the material expense. Building material suppliers could also offer discounts for upfront bulk payments. However, ensure you shop around and compare prices before purchasing to avoid paying more than you should.
Pick the right location
Picking the right location could save you a significant amount when building your new home. Before purchasing, conduct extensive research or consult your contractor to ensure the lot can be built on without additional expenses to prepare the area for construction. 
While buying raw land may seem convenient, it may lack proper sewage lines or drinking water access, and adding them could strain your budget. Choosing a mountain retreat could mean spending more money to level the ground and clear rocks and trees.
Return any supplies you do not use
Home builders often suggest buying more materials than they need to prepare for emergencies. Some construction projects use more materials than the contractor had estimated, and others could break.
If you have a significant amount of supplies left at the end of the project, take them back. Most suppliers often allow returns because it is common to purchase more building supplies than necessary. However, to avoid issues in the future, always check the return policy before buying.
Have a budget
Before starting your project, determine how much you want to spend. Liaise with your financial advisor to set a reasonable budget that accounts for each aspect of the project, including labor costs, land expenses, appliances, building materials, stamp duty, interior accessories, and settlement charges, to mention a few. You should also have a contingency budget to cater to emergencies. Once you create a budget, communicate it to your contractor and demand that they stick to it.
Endnote
Do not let the excitement of building your dream home cause you to overspend. Create a budget and stick to it, choose the right builder, buy supplies yourself, and pick a suitable location to save money when building a new home. 

4 Renovations That Maximize Space in a Smaller Home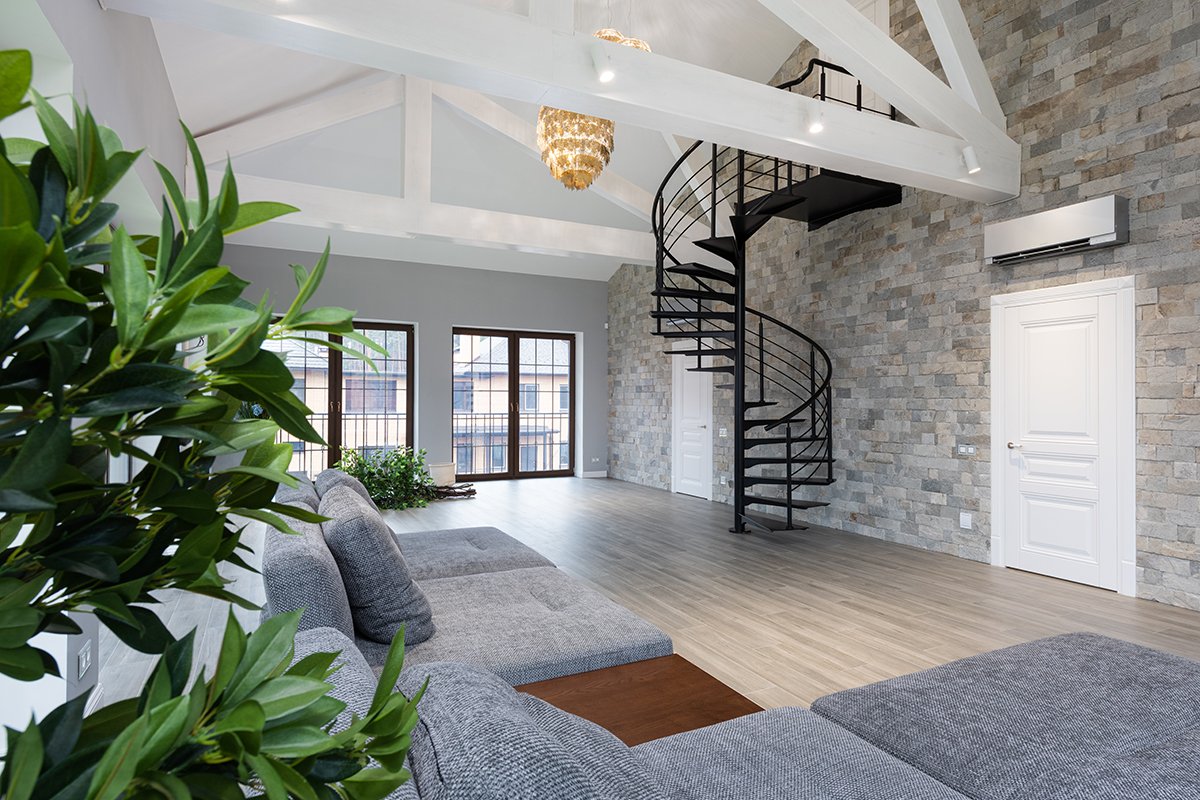 Living in a small house often comes with its own set of unique challenges. They might include finding enough space and storage for all your belongings or, at times, struggling with the feeling of being cramped. In such a case, maximizing your space can be tough, but it can also make a huge difference when done right.
So, how do you renovate your home and do it in a way that gives you more space? For instance, you can start by finishing your basement so it can serve as an extra room. Giving your garage a little TLC to turn it into an efficient storage space is also an excellent idea. Additionally, many small-house owners decide to knock down some walls to open common areas and transform their bathrooms with space efficiency in mind.
If you feel like you need more ideas and details, read the article below. Here, you'll find some of the most clever solutions for your small house.
Turn Your Garage Into Storage Space
Most people treat garages solely as the space where they keep their car along with some junk that they need to get rid of but never do. Don't be the person who remembers their garage only when something goes wrong and it's necessary to use a garage door service – instead, be smart and use it as an efficient storage space.
However, you'll likely need to clean out and declutter your garage before that happens. Go through everything accumulated there over the years and throw away everything you don't need. Then, install new shelves or durable cabinets that will help you keep your things organized. Head to the storage and purchase clear plastic storage bins with lids.
Once you get them home, you can use these bins to store things such as holiday decorations, seasonal clothes, DIY and craft supplies, or even some products that you buy in bulk and take a long time to use up. Make sure to label every bin, and voila – you just managed to free up lots of space in your small house by giving your garage some much-needed TLC.
Finish Your Basement
Finishing your basement can be a huge help when it comes to maximizing your space. Basements can serve as extra rooms for your family, especially if you don't have much space upstairs or want to be able to host guests from time to time. If you want to finish your basement, there are a few ways to do this, depending on the size of your house and the overall layout of the basement.
You can, for instance, divide one large room into several small ones with the help of drywall. You might also want to move the living room downstairs or create a big playroom area for your children to enjoy. Finishing your basement can be especially useful if you are also planning to expand your family, as it allows you to utilize the space in your current home without having to look for a bigger house to fit everyone. The room is already there, you just need to show it some extra love!
Remodel Your Bathroom
Small and cramped bathrooms can be a true nightmare, especially if your house has only one that everyone shares. Luckily, it's not a lost cause, and there are a few things you can do to free up some space.
For example, if you have a bathtub, getting rid of it might be one of the best decisions you could make. Bathtubs tend to be bulky and take up a lot of unnecessary space that could be used for storage purposes or simply help to make moving around easier. Transform your bathtub into a standup shower and enjoy your newly gained square footage. Fill the extra room with a linen closet, a laundry basket, or a cabinet for toiletries.
Then, take a look at your vanity. If it's too big, it needs to go, as it's simply a waste of space. Instead, you can try fitting in a corner vanity for both under and over-the-counter storage. Make sure to change your mirror for the one that comes with a medicine cabinet so you can store more things in there. If you need some inspirational ideas to design your bathroom without a tub, I highly recommend this article: https://acremodeling.com/master-bathroom-without-tub/
Open Up
If it is possible to open up the kitchen and living room in your home, then creating an open concept space is one of the best ways to make your small home feel more spacious without having to throw away anything (besides the debris left after knocking down some walls). Keep in mind that if you want to remove a wall, it can't be a load-bearing one. Make sure to consult your idea with a professional before starting demolition.
When you open the space and feel like the space needs to be brought together, you can add a kitchen island to make the transition from the kitchen to the living room look more seamless. A kitchen island is also a great way to add more seating and provide you with some extra storage space.
If you have a bit of an outdoor area, that's just great! You have more space to "open up." Establish a seamless flow from inside to outside your house, and have more area to move around. One way to do that is to build a tiny deck that easily connects to your kitchen or living room with sliding or wide double doors. Use composite deck boards if you plan to build a deck that will save you more in the long run. The material offers the same attractive finish as natural lumber without the latter's hefty price tag and annual maintenance.
In Conclusion
When it comes to maximizing the space in your home and showing it some love, you have plenty of options. For instance, you can add an extra room by finishing your basement. You can also knock down some walls to open common areas or turn your bathroom into a space-efficient one. Your garage should also get some attention, especially if you need extra storage space.
Whatever option you choose, just make sure that you do some research and plan it out carefully so you can get the most out of your renovation and plan your budget wisely. Good luck!