6 DIY Home Remodeling Ideas That Pay Off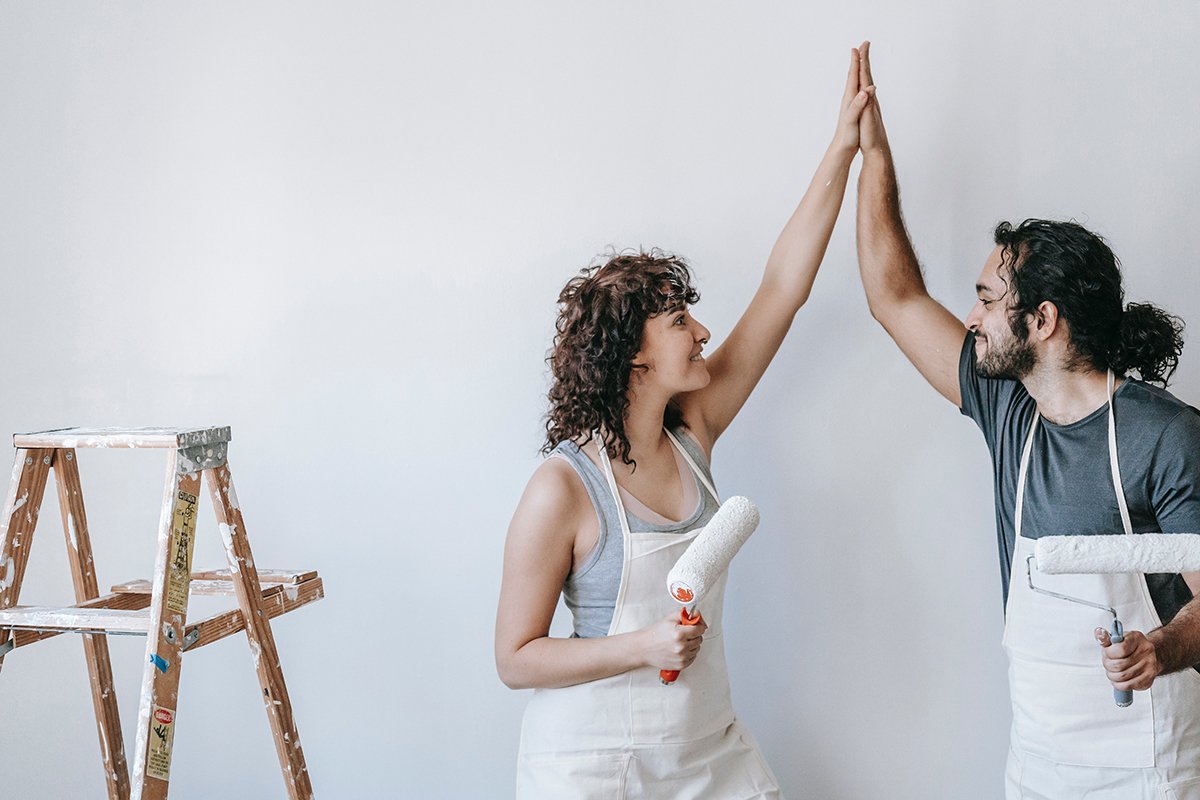 Ever thought of giving your home a makeover without the trouble of a complete renovation? Then you're in luck; there are plenty of fun DIY projects you can undertake to spruce up your space and add something new. Check out these simple projects to transform your house and spice it up, and without any help from a contractor.
1. Spruce up Your Front Door
Your front door is one of the most visible and noticeable parts of your home. Mixing things up with your front door is an easy way to add some character to the house's exterior. A fresh coat of paint helps revive your door and creates a new look for your exterior. You can match the paint to the colours inside the house to give any visitors a taste of what you've got to show off inside. If you want to take your renovations to the next level, you can even add a new door handle or knocker to add a few more points of interest just before anyone comes inside.
2. Make Your Own Shelves
You can never have too much storage space, and a few extra shelves around the house can help you in that regard. Think about adding some shelves, particularly floating shelves, or avail a self-storage North York facility to give yourself some more storage space. A few extra shelves can also work as great decor. For example, place some books on the shelves so you have your favorites close to hand, and show them off. You can also consider using recycled materials like used wood pallets to make your project more eco-friendly while staying cost-effective.
3. Update Your Fixtures
Replacing your lights is a great way to change the ambiance inside for the better. It's a good chance to replace any harsh white bulbs with more calming yellow ones that'll be easier on the eyes. Opt for LED lights that'll last longer to get more bang for your buck and make the house just a little more energy-efficient. You can also install dimmers instead of light switches to go with your new lights. Dimmers let you set the brightness in each room to match your mood and time of day, allowing you to create specific moods as you like.
4. Get Smart
Technology brings with it some new conveniences, and you can take advantage of them to spruce up your home. There are plenty of smart home features you can integrate into existing systems. Think about adding smart thermostats or irrigation controls. In Toronto winters, having these devices offers greater control over your systems to avoid wasting heat, water, or electricity. You can set timers or control those systems from your phone and make those essential systems more energy-efficient and easier to control.
5. Replace Cabinet Hardware
Rather than replace your cabinets entirely, you can replace the handles to give them a dramatic uplift without breaking the bank. Measure the existing drill holes to get the right size, then buy the hardware you like. Take care to choose a style that complements your cabinets to create a harmonious aesthetic in your rooms. This project works equally well for all sorts of cabinets, from the medicine cabinet in the bathroom to your bedroom drawers. You can also think of it as a tip for storing your glassware, clothes, and knickknacks in style.
6. Add a Touch of Green
One effective way to breathe some new life into a bland or dated space is to bring in some plants and flowers. Plants do far more than just add a splash of colour to your home. Even adding a few potted plants to your rooms can freshen the air and add some vitality to your space. For beginners, look into more durable and low-maintenance plants that'll be easier for you to take care of. Rather than using pots to hold your plants, you can use your imagination. Look for old items around the house you don't really use anymore and turn them into DIY pots. Not only is it a great way to be more eco-friendly, it's also a great chance to show off your artistic side as you decorate your recycled pots to your liking. You can even make it a bonding activity with the family; take a weekend to decorate your own personal DIY pots and put your own stamp on each one.
Renovating your home doesn't always have to be a large, time-consuming process. Even a few simple DIY projects can go a long way toward making a house feel new. Use these ideas or connect with an interior decorating Toronto professional to start giving you some inspiration and making your home look and feel exactly how you want it to.
Looking for Toronto Homes For Sale?

4 Renovations That Maximize Space in a Smaller Home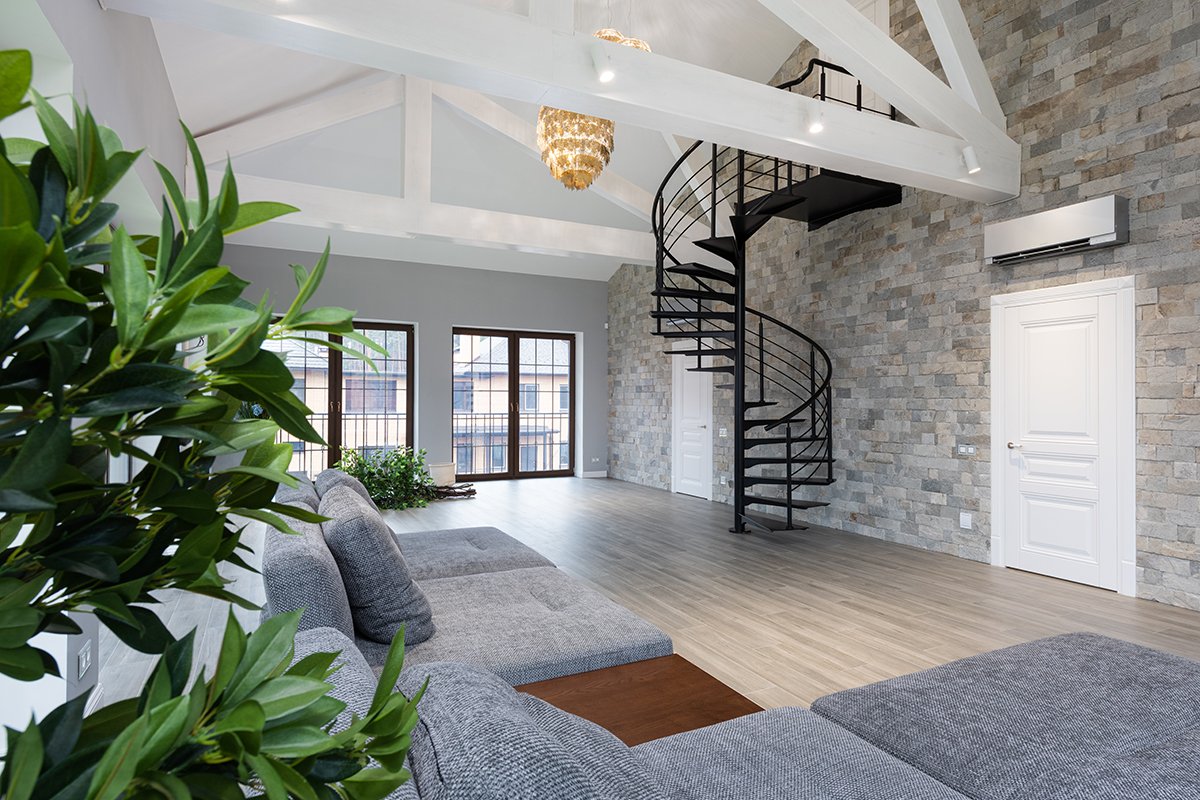 Living in a small house often comes with its own set of unique challenges. They might include finding enough space and storage for all your belongings or, at times, struggling with the feeling of being cramped. In such a case, maximizing your space can be tough, but it can also make a huge difference when done right.
So, how do you renovate your home and do it in a way that gives you more space? For instance, you can start by finishing your basement so it can serve as an extra room. Giving your garage a little TLC to turn it into an efficient storage space is also an excellent idea. Additionally, many small-house owners decide to knock down some walls to open common areas and transform their bathrooms with space efficiency in mind.
If you feel like you need more ideas and details, read the article below. Here, you'll find some of the most clever solutions for your small house.
Turn Your Garage Into Storage Space
Most people treat garages solely as the space where they keep their car along with some junk that they need to get rid of but never do. Don't be the person who remembers their garage only when something goes wrong and it's necessary to use a garage door service – instead, be smart and use it as an efficient storage space.
However, you'll likely need to clean out and declutter your garage before that happens. Go through everything accumulated there over the years and throw away everything you don't need. Then, install new shelves or durable cabinets that will help you keep your things organized. Head to the storage and purchase clear plastic storage bins with lids.
Once you get them home, you can use these bins to store things such as holiday decorations, seasonal clothes, DIY and craft supplies, or even some products that you buy in bulk and take a long time to use up. Make sure to label every bin, and voila – you just managed to free up lots of space in your small house by giving your garage some much-needed TLC.
Finish Your Basement
Finishing your basement can be a huge help when it comes to maximizing your space. Basements can serve as extra rooms for your family, especially if you don't have much space upstairs or want to be able to host guests from time to time. If you want to finish your basement, there are a few ways to do this, depending on the size of your house and the overall layout of the basement.
You can, for instance, divide one large room into several small ones with the help of drywall. You might also want to move the living room downstairs or create a big playroom area for your children to enjoy. Finishing your basement can be especially useful if you are also planning to expand your family, as it allows you to utilize the space in your current home without having to look for a bigger house to fit everyone. The room is already there, you just need to show it some extra love!
Remodel Your Bathroom
Small and cramped bathrooms can be a true nightmare, especially if your house has only one that everyone shares. Luckily, it's not a lost cause, and there are a few things you can do to free up some space.
For example, if you have a bathtub, getting rid of it might be one of the best decisions you could make. Bathtubs tend to be bulky and take up a lot of unnecessary space that could be used for storage purposes or simply help to make moving around easier. Transform your bathtub into a standup shower and enjoy your newly gained square footage. Fill the extra room with a linen closet, a laundry basket, or a cabinet for toiletries.
Then, take a look at your vanity. If it's too big, it needs to go, as it's simply a waste of space. Instead, you can try fitting in a corner vanity for both under and over-the-counter storage. Make sure to change your mirror for the one that comes with a medicine cabinet so you can store more things in there. If you need some inspirational ideas to design your bathroom without a tub, I highly recommend this article: https://acremodeling.com/master-bathroom-without-tub/
Open Up
If it is possible to open up the kitchen and living room in your home, then creating an open concept space is one of the best ways to make your small home feel more spacious without having to throw away anything (besides the debris left after knocking down some walls). Keep in mind that if you want to remove a wall, it can't be a load-bearing one. Make sure to consult your idea with a professional before starting demolition.
When you open the space and feel like the space needs to be brought together, you can add a kitchen island to make the transition from the kitchen to the living room look more seamless. A kitchen island is also a great way to add more seating and provide you with some extra storage space.
If you have a bit of an outdoor area, that's just great! You have more space to "open up." Establish a seamless flow from inside to outside your house, and have more area to move around. One way to do that is to build a tiny deck that easily connects to your kitchen or living room with sliding or wide double doors. Use composite deck boards if you plan to build a deck that will save you more in the long run. The material offers the same attractive finish as natural lumber without the latter's hefty price tag and annual maintenance.
In Conclusion
When it comes to maximizing the space in your home and showing it some love, you have plenty of options. For instance, you can add an extra room by finishing your basement. You can also knock down some walls to open common areas or turn your bathroom into a space-efficient one. Your garage should also get some attention, especially if you need extra storage space.
Whatever option you choose, just make sure that you do some research and plan it out carefully so you can get the most out of your renovation and plan your budget wisely. Good luck!