Doing It Yourself: Easy Home Renovations for Amateur Tradespeople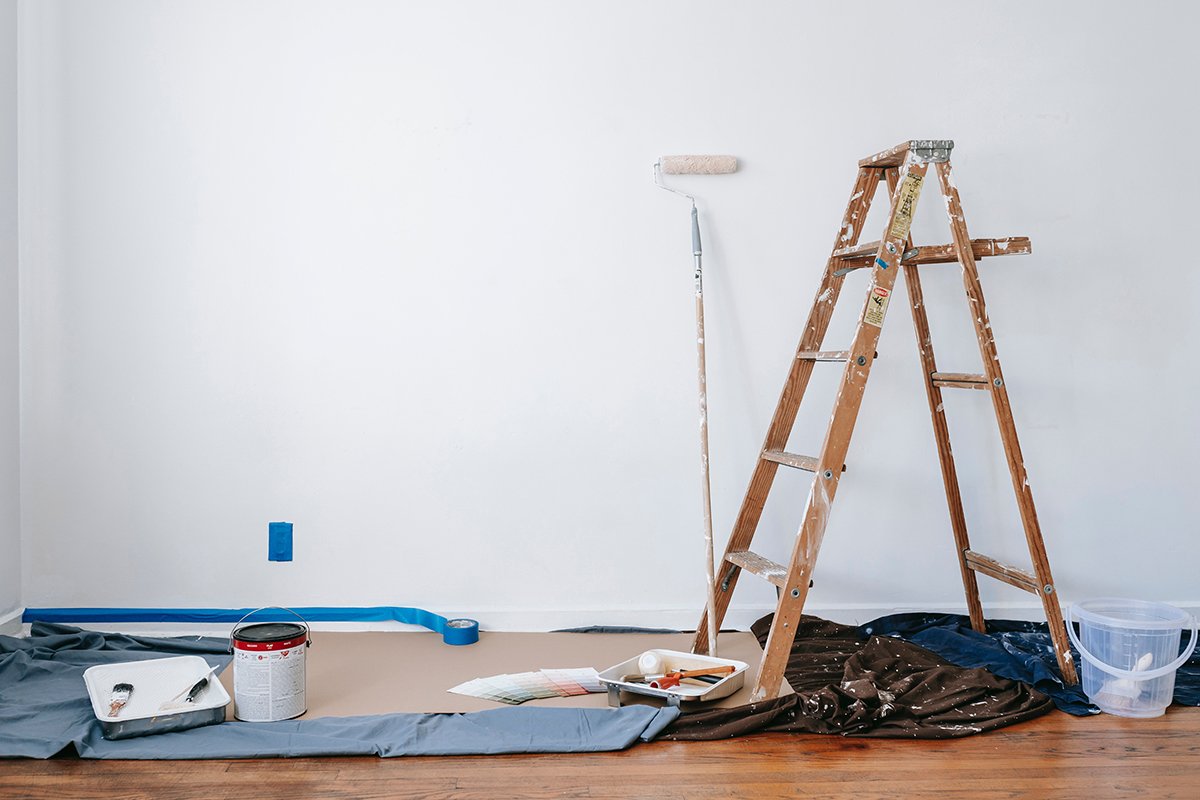 It's shocking how many of us like taking on the challenges associated with homes that are a bit of a fixer-upper, especially for the first homes we purchase. After years of living in apartment complexes where you could only change the configuration of the furniture (if that, depending on how much space you had in your apartment) or condos with noisy neighbors and strict landlord guidelines, buying a house that needs a little bit of TLC presents a bit of a blank canvas on which you, the homeowner, can create.
It isn't enough to own your first home, to be out from under the ever-oppressive heel of leech-like landlords and obnoxious upstairs and downstairs neighbors: you have to be able to do something with it, to make it your own. Homes that need renovations here and there tend to be cheaper than homes that come fully refurbished, and also allow new owners to customize them to their heart's content. While some jobs are a little too complex for your average Joe to do by themselves and require a seasoned professional to avoid serious damage to your health or property, like installing pressure treated wood decks or wiring issues, there are plenty of jobs you can take on yourself if you want to have a direct hand in building your own corner of the world.
A quick note of caution: while many of these jobs are included on this list because they are easy for amateurs to jump into and represent a minimal health or safety risk if things go wrong, you should still be careful. Minimal risk does not mean no risk, and engaging in any kind of construction endeavor carries an inherent danger.
With that said, here are a few home renovation projects you can take on if you want to work on your home, shaping it into your ideal dream home without employing contractors.
Clean Your Home's Façade
Whether your home has been standing for decades or was just built a few years ago, the façade of your home has likely accrued a fair amount of grime: dirt caking the paint, ever so slightly changing its color, as well as present threats like the presence of wasps nests or spider webs. One of the first things you might want to do to improve your home's outer appearance is to take a powerwasher to it, sloughing off years of grime in a matter of seconds.
While deceptively low-effort, not requiring you to don your hard hat or pick up any tools, this can take years off the look of your home, making it appear brand new in a matter of hours. If you have more fragile siding, like vinyl siding, a hose with a brush will also do wonders, though it will take longer.
Refurbish Your Floors
Even if the flooring appears stable, chances are that if you've bought a property that has been well-lived in, the flooring hasn't been changed out in a while: you might want to consider at bare minimum re-finishing and sanding them, as those two processes can take years off the look of your flooring and make your home appear new on the inside as well.
If you should notice structural issues or even dislike the kind of material used in the flooring, you can also take matters into your own hands and replace the flooring material. If you decide to do this yourself, be careful that you do your due diligence, looking over the floorplan of your home to avoid any potential hazards while re-doing the floors. Instead of tearing up the floors yourself, you can also use vinyl tiles that stick onto your current flooring, available from popular e-commerce sites. This is more of a band-aid, though, until you can either do it yourself or hire a professional.
Work on Your Backyard
There are several ways to renovate your backyard, as it's one of the most easily customizable features of any home. With few safety concerns associated with it (as you aren't likely to, say, accidentally cut into some wiring), you can redesign your backyard at will, shaping it into a Wonderland-esqué paradise. Grow a garden, add some new furniture, construct bird feeders or weed-resistant planters for your plants: just make sure for more serious construction projects, like gazebos or decks, that you hire a professional.
With the right tools and information, you can do little things here and there to shape your home into your dream house. Make sure you call a professional for larger-scale projects but feel free to experiment with safe ways to modify your home to your liking.

5 Essential Bathroom Remodeling Tips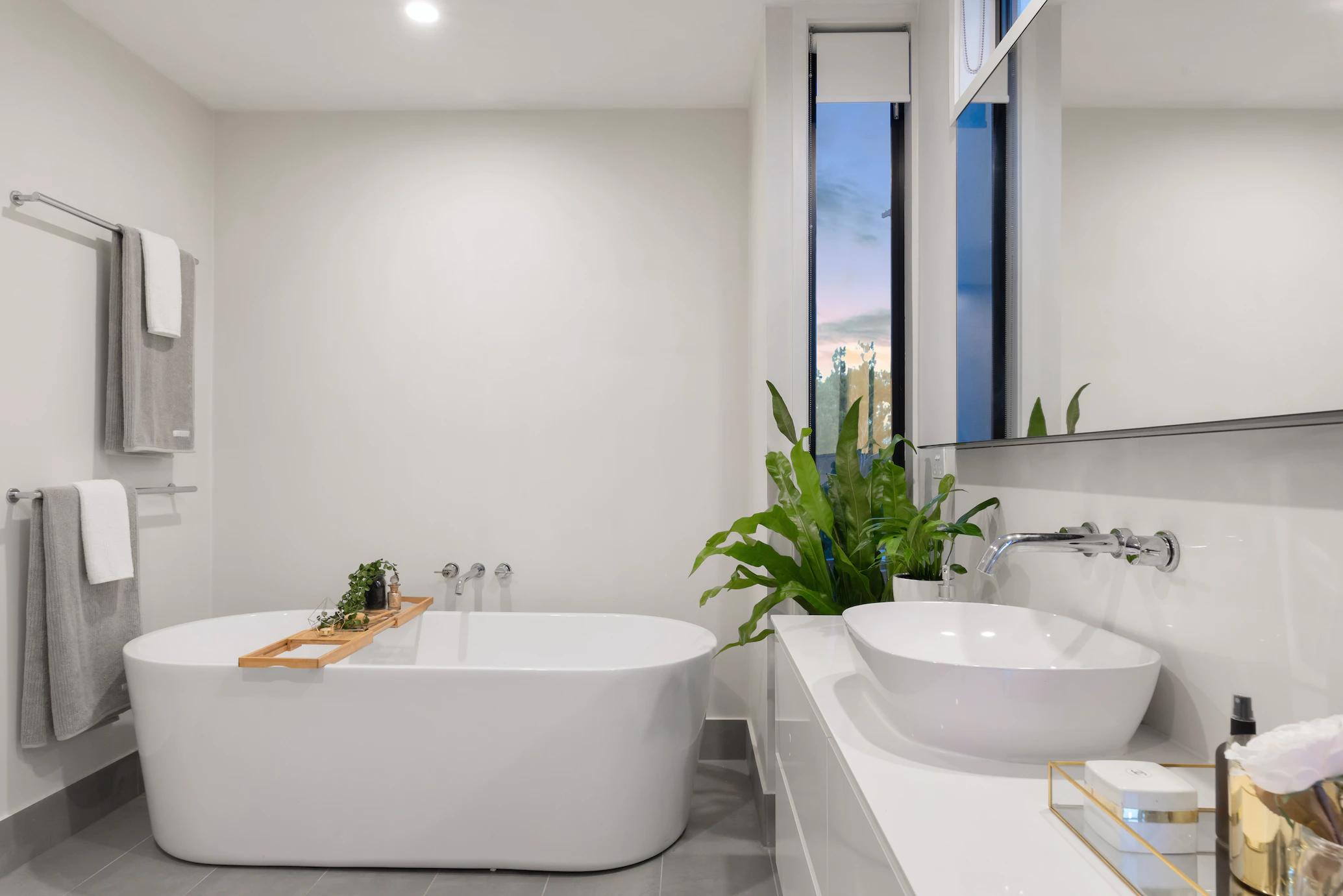 Bathrooms hold a nearly sacred place in our home. They are rooms where we allow ourselves to clean up, get comfortable, and become vulnerable. With so much emphasis on the function of this particular area, remodeling is one way of making sure that it can keep up with your household in the long run.
When going for bathroom remodeling Waukesha or anywhere else, try approaching the activity with your own use in mind. Do not think of the resale value at first. This can affect the way that the project will turn out. Think of what makes you comfortable and then see how you can go from there.
Make Your Budget
Remodeling is an investment in your property and yourself. If you do not place a clear limit on the amount you are willing to spend for this activity, then you may quickly find yourself going down a slippery slope of hidden expenses and small costs.
Bathroom remodeling can become pricey very quickly because of the cost of labor and materials. Most of the professionals involved in this business are highly skilled, and it's always best to put your money with people who can deliver quality results.
To help you come up with an estimate, look for local custom building costs and use this to start your budget plan. This process can be expedited if you have a remodeling contractor or a design-build firm that offers fixed pricing instead of estimates.
Decide on a Bathroom Type and Layout
Changing the type of bathroom is a big job and most clients would probably forego doing this. But while you're remodeling, you might as well consider all your options! The sharp eyes of an experienced interior designer or architect may be able to spot ways to expand your space.
A standard bathroom contains the complete experience. It has a sink, toilet, and a bath or shower. Big homes often have a master suite with a standard bathroom of its own, to help eliminate long lines in the morning.
A half bath only has a sink and a toilet. This is also known as a powder room. It's the preferred bathroom type for common spaces, such as the living room, because your visitors can freshen up or go about their business without having to enter your private space.
Finally, a wet bath is a type of bathroom where everything is completely waterproofed. It's an interesting approach to bathroom design because the shower area opens out immediately to the rest of the room. This is a good option for households with people who have limited mobility because they do not have to navigate any curbs or obstacles to get in and out of the shower.
Choose Your Layout
Once you've locked in on the type of bathroom you want, it's time to consider the layout. This is an aspect of remodeling that you need to think about before you get to decorating. Most of the time, it's best to just maintain how everything is positioned. However, it is possible that your original bathroom was poorly designed or you need more space to accommodate a growing family.
Get a design consultation and have a 3D rendering of your space made so you can fully visualize the changes that can take place in your bathroom.
Invest in Durable Materials
Bathrooms, aside from kitchens, endure the most wear and tear. They need to be capable of adjusting to significant changes in temperature, humidity, and water exposure. They should also know how to withstand harsh chemicals, look attractive, and be easy to clean.
If you cut costs on materials, chances are you will come to regret this decision in the long run when you need to replace them or have them redone completely. The most durable bathroom materials, like porcelain, solid wood trim, and cast iron, will retain their brand-new look for much longer and will last a lifetime. These materials will not have any problems with handling the dampness.
Think of going for high-quality plumbing fixtures as well, particularly the ones with solid brass mixing valves. This variety is capable of lasting decades. Conversely, the more affordable plastic fixtures may need to be replaced every few years.
Think of the Lighting
Even if you aren't the type to take bathroom selfies, you know how important good lighting is for any room. If there isn't enough light or too much light, it can completely ruin the look and utility of your bathroom.
A good designer will always recommend plenty of natural lighting, to help make your bathroom feel brighter and lighter. They may look for ways to incorporate more windows and maybe a skylight.
Lighting can also affect the layout of your bathroom. For example, you would want to position your mirror and vanity somewhere near the window. This would give you the opportunity to use the sunlight during the day, and the vanity lighting at night.