Renovating Your Backyard: 5 Things to Keep In Mind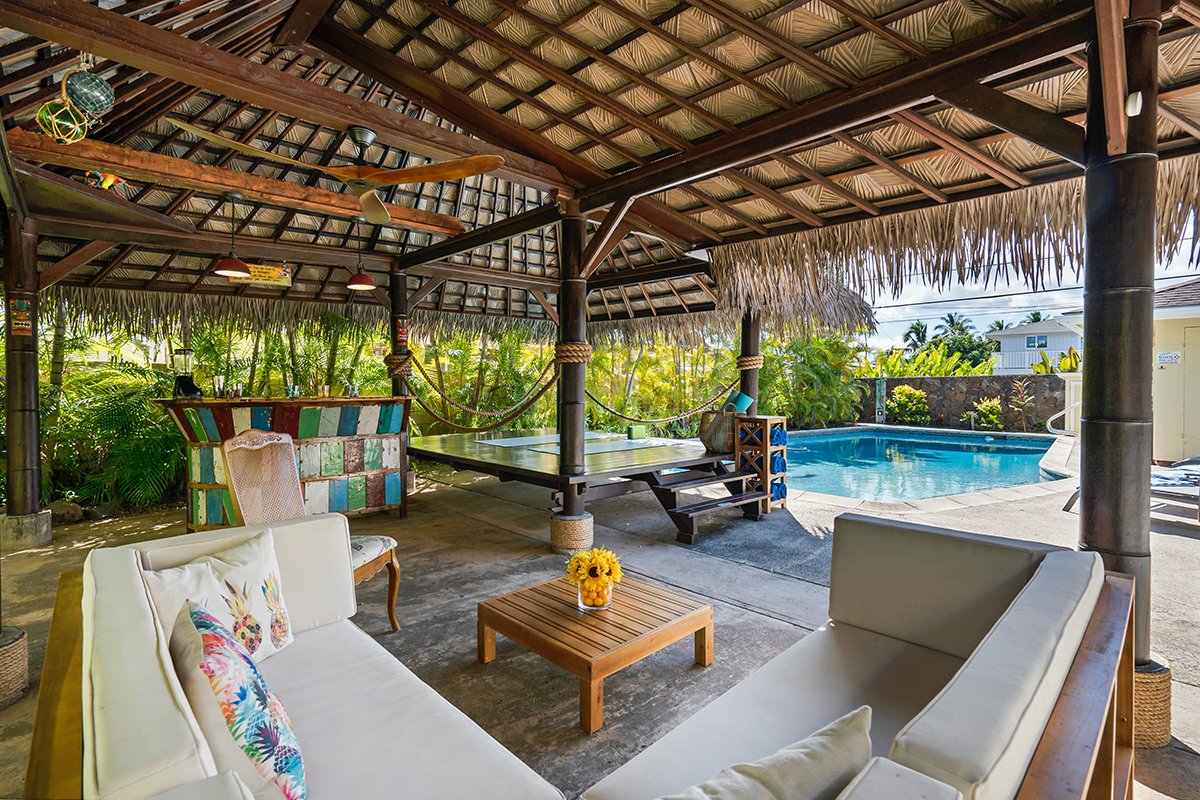 Winter is one of the best times to renovate your backyard to have it ready to enjoy during the warm summer weather. Please keep reading to learn more about five important things to keep in mind when doing a backyard remodel.
The Outdoor Life You Want
There are a few things to consider when renovating your backyard, such as how you currently use your backyard now and how you want to use it in the future. It would help if you thought about what the perfect backyard oasis means to you.
If you have children and/or pets, it also makes sense to include them in your vision as well. A pool is great, but a pool could be a safety hazard if you have young children. If you have adventurous pets, making sure you use pet-friendly plants and proper fencing is also something to consider.
It boils down to how you want to use your backyard. Do you want to use it for entertaining or relaxing outdoors? Do you like playing sports and want to enjoy your own soccer field steps from the house? The outdoor life you want is critical for planning your new backyard.
Construction
When planning your backyard remodel, when to start construction is something to think about. Construction is generally a hassle, so choosing a time that works best for you is ideal.
Starting in the fall or winter, when you are less likely to be outdoors and so that your oasis is ready by the warmer months, might work best for you. If you live in an area that gets a lot of snow or rain, that's okay! Thankfully, with construction crane mats, snow doesn't have to slow down the work in your backyard. You can use construction mats to gain traction across snowy or wet ground if using large equipment for your remodel.
When looking at construction mats, composite mats are best. They are more lightweight than wood or wood-like mats and make clean-up a breeze. Composite mats help protect the ground underneath and create a path for any machinery that needs to come into your backyard.
Design
The design of your backyard vision is essential as a functional, low-maintenance design will be best in the long run.
Landscaping can make a dramatic change in the look and feel of your backyard. Sometimes all your backyard may need is a simple change in landscaping or plants, and it feels brand new. Updating the landscaping may be all your backyard needs.
When choosing plants, trees, and flowers for your new backyard, make sure to consider the climate and topography of your backyard as well. Foliage that does well in your environment and regional soil is the best choice. Depending on how much work you want to do in your backyard, maintenance levels are essential to factor in as well.
Budget
The costs for remodeling can quickly get out of hand if you don't go into the project with a set budget. Not only are there costs for the construction and remodel itself, but you also need to factor in additional maintenance costs of the backyard once it is complete.
Make sure to consider whether you can finance your remodel not only with the upfront costs but also the upkeep costs later down the line.
Hire the Right Person for the Job
This doesn't apply if you're going down the DIY path. But depending on how extensive your backyard remodel is, hiring a proper, professional contractor who does excellent work is critical.
Doing your research, talking to multiple contractors, and asking others who've gone through this process before for recommendations can help you find someone who will do a good job, is certified, and has the right price.
Wrap Up
Redesigning your background correctly requires the proper expertise, vision, and time. Having a plan in place can facilitate the process and result in not only a beautiful new backyard oasis, but also sticking to your budget and timeline.

8 Modern Features You Need for Your Home Exterior + Bonus Tips
It's not just the inside of your home that sets off the first impression. Your exterior is also important. That's why modern homes are doing things like adding glass walls, radiant heating and cooling systems, skylights, green roofs, and more to their exteriors. Let's explore some of these features in detail!
1. Glass Railing
The first thing that most people see when they step up to your home is the railing. You can make a great impression with a glass railing since this beautiful design sets off both your home's exterior and provides safety for those entering it. You can also find more online if you need new ideas.
Extra Tip: Glass Railing for Stairs on Porches and Added Porch Space
You can add stairs on porches to help protect your house from damage caused by weathering and erosion while adding more living space for you and your guests. When you add a glass railing for the staircase on stairs or porches, it provides an eye-catching look that adds extra safety features.
Adding porches is another way homeowners can enjoy more living space without breaking their budget by moving into a bigger home. With added porch space, families can eat dinner together outside or enjoy time with friends and family around the grill without feeling cramped inside their home! This is also great if you have small children playing nearby in the yard because you can keep a closer watch on them.
2. Green Roofs
You know green roofs provide homes with insulation and natural beauty, but they also help insulate them against noise pollution and bad weather conditions such as high winds or hail. This feature also helps filter pollutants from the air for cleaner indoor air. If you're building a new home, consider adding one to help keep your house cool in the summer and warmer in the winter.
3. Sliding Glass Doors and Energy-Efficient Features
Sliding glass doors are an increasingly popular feature to add to homes because they can turn any room into a fully enclosed patio space. With these types of doors, you can open up several rooms for entertaining or relaxing while enjoying the fresh air!
When you add energy-efficient features to your home, you will have all the above benefits without paying more on your utility bill each month. These features include things like double pane windows, insulation, and radiant heating and cooling systems. With these in place, you can save money by lowering your monthly energy costs. Of course, if budget is not an issue for you, then there are even more modern features that you can choose from – it's truly up to you!
Super Tips: Radiant Heating and Cooling Systems
You can also add radiant heating and cooling features to your exterior design because these types of systems are easier on the eyes when compared with traditional HVAC units. Not only do radiant heating and cooling systems look better, but they also offer the added benefit of keeping your home more environmentally friendly since they recirculate air instead of needing to draw in new air after each cycle.
4. Modern Exterior Lighting
Adding exterior lighting is another way you can turn your house into a modern home. This feature is important because it allows people to see your home more easily at night, but there are some other reasons that exterior lighting is great for homeowners. For instance, security lights will help protect your home against intruders and thieves during the evening hours when most burglaries occur.
5. A Glass Wall on the Garden Side
You can also add glass walls around outdoor spaces like pools or gardens for safety purposes and design appeal. These types of enclosures keep children safe without compromising the look of your property since these glass walls blend in with any kind of architecture that you're using throughout the rest of your property.
6. Placing the Garage at the Front of the House and Front Entrance Areas
With home exteriors all about adding more living space, why not consider placing your garage at the front entrance? This feature is becoming increasingly popular with homeowners because it adds square footage for parking or future expansion room. Plus, this type of layout typically showcases a beautiful front yard and walkway, so you can add amenities like flower gardens or even a water feature to make your home stand out from the crowd!
If you're going to be remodeling or updating your home exterior, then making sure that the front entrance area of your property is just as nice looking as the rest of it is a must! This is why people are choosing to add unique features like glass railing or crystalia glass best railing for staircase with wood accents because they look aesthetically pleasing and keep people safe when walking into their homes.
7. A Roof Suitable for Storms in High-Wind Areas and Skid Resistance Surfaces
Adding a roof suitable for high wind areas is another safety feature you may add to homes in coastal areas or other high-wind regions. This way, when storms roll in, people can remain safe without having to worry about damage to their roof, which could result in expensive repairs.
Because it's common for homeowners in high-traffic areas to walk up to their driveways when returning from work, be sure to consider adding skid-resistant surfaces such as brick pavers or gravel so people don't slip and hurt themselves if it's raining out. Since these walks are typically pretty long, this is an important feature, so people feel safe walking onto their property after a long day at work!
8. A Background That Offers Privacy
Having a background or landscaping that offers privacy is another thing you should consider when updating your home exterior because it will help place more emphasis on your front entrance. This added privacy screen can also minimize noise pollution from nearby roads, so people don't feel bothered by outside distractions once they step onto their property.
And finally, three great bonus tips for your home exterior:
A. Focal Point Decks and Pergolas
When looking at the best ways to add living space without increasing the square footage of your home, be sure to include adding deck areas or pergolas for seating into the plan! Not only are these types of features great for entertaining guests, but they make fantastic outdoor entertaining or living spaces.
B. Brick Accents
Adding brick accents is another detail that homeowners are implementing on their new homes or when updating existing properties because it creates a unique aesthetic appeal beyond wood siding. If done correctly, a brick accent wall can add a lot of personality and flair to your home exterior while also complementing areas like stone or stucco that you may have used on the rest of the structure.
C. Skylights
With all the benefits that skylights bring to the table for homeowners, it's no wonder why people would choose this type of exterior feature for their homes! Not only do skylights allow ample sunlight into your home, which reduces energy costs by cutting down on electricity usage, but they also create a fantastic aesthetic appeal that enhances any room you install them in.