8 Exclusive Tips for Painting a Garden Fence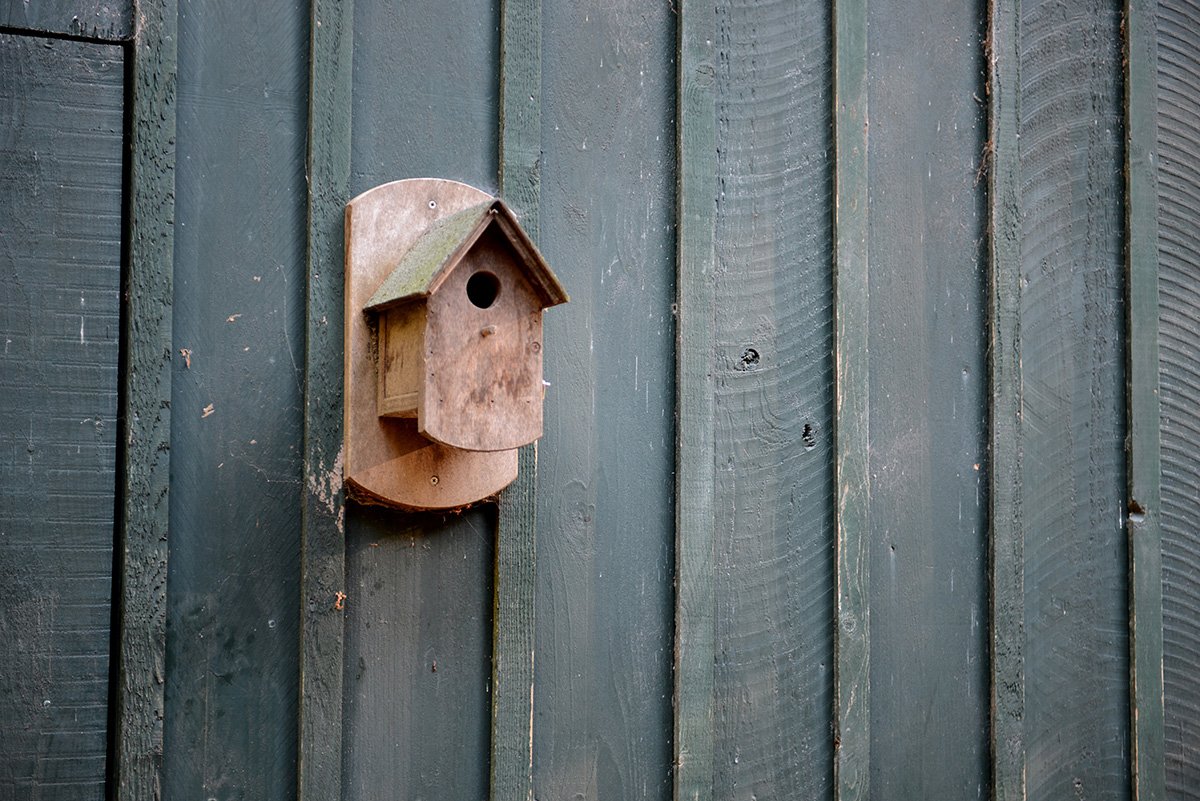 Maintaining your garden fence and keeping it up to date may not sound like something fun, but it would be if you're fond of gardening. Unfortunately, sometimes it could be a tiring job. A job that will sap all of your energy even you're the most practical person in gardening.
But if you do not maintain your garden, the garden will lose its beauty. On the other hand, if you keep painting or staining your fence and garden gate every couple of years, its beauty will be preserved for many years.
Let's face it; the garden is where we spend most of our time when the weather is favorable, pottering around the flowerbeds or inviting friends and family round for barbecues in the sunshine.
Having a perfectly groomed garden will add value and beauty to your house. So please don't rush out and splash the paint when the time comes; take your time and follow our top tips for painting your garden fence mentioned below to give your garden a beautiful look.
While painting the garden, preparation is vital, like in most DIY jobs. The trick is that the more care you take and more time you spend while making sure that the preparation work is completed as best as you can, the better the final outcomes will be.
Tip # 1 – Trim
Mow the lawn. Get your garden trimmer out to trim around the fence gate, the bottom of the fence, and fence posts. You can use edging shears or scissors if you don't have a garden trimmer.
Tip #2 – Debris and Dirt
Brush away all debris and dirt from all fence areas by using a stiff bristle hand brush or broom. Make sure to clean all the areas that need to be painted properly. To stop any leaves and grass cuttings from blowing up against the fence while painting, it's also a good idea to sweep away them from around the fence base before painting.
Tip # 3 – Scrape Before you Paint
You'll need to scrape the fence before moving onto the next step if the old paint is flaking, cracked, or chipping. To smoothen the paint surfaces, try to use a wide blade paint scraper and coarse sandpaper.
Tip # 4 – Wash and Dry
The next step before starting the painting is to wash the fence thoroughly by using a pressure washer if you have one, or you can use a garden hose and spray nozzle if you don't have the washer. For any stubborn spots of dirt cleaning, keep your stiff bristle brush and a bucket of soapy water to hand and clean all of them right away. Next, apply a diluted bleach solution (1 part bleach to 1 part water) with the hand brush for cleaning fences that have attracted mildew and algae. Before rinsing the bleach solution, please clean it with the pressure washer and leave it to dry thoroughly.
Tip # 5 – Masking or Removal
It's best to remove the hinges, door handle, and barrel bolt when you are repainting a fence with a gate so that they don't get paint stains. However, if you'd instead paint it, you can mask off the hardware by wrapping a small plastic bag over the handle, simply sealing the edges with masking tape so that it doesn't get painted.
Tip # 6 – Protect, Don't Forget
Now we are almost there where we are ready to start painting, but before making it happen, lay tarpaulin or dust sheets to cover up the ground below the fence areas that you'll be painting.
Doing this will help you to protect your grass, garden decking, flower borders, or whatever lies underneath it from getting splattered in paint or stain.
Tip # 7 – Trees and Greens
Place a plywood sheet or hardboard against tall shrubs or hedging trees planted close to or making contact with the fence if you have them in your garden. Doing it will allow you to squeeze in between the woods and the fence and gently lean back on the hedging to keep it away from the fence while painting.
Tip # 8 – Paint, Don't Faint
Avoid garden painting during the heat of the day when the sun will be at its strongest and sunlight for best results and make the tiring job a little easier. Otherwise, the garden paint will dry too quickly, and the outcome will result in a patchy finish.
While painting a garden fence, the final tip is to check the weather forecast and choose a couple of days that are looking dry.
For excellent garden painting, you can contact Promain, a leading supplier of exterior paints and coatings from some of the world's largest paint manufacturers and brands, including Centre coat, So lignum, Ron seal, Cuprinol, and Rustoleum.
Their exclusive range of external paints not only covers the outdoor of your home but through to large industrial premises, and all hold waterproofing properties second to none. Feel free to take the time to browse their large selection of multi-surface paints.

8 Modern Features You Need for Your Home Exterior + Bonus Tips
It's not just the inside of your home that sets off the first impression. Your exterior is also important. That's why modern homes are doing things like adding glass walls, radiant heating and cooling systems, skylights, green roofs, and more to their exteriors. Let's explore some of these features in detail!
1. Glass Railing
The first thing that most people see when they step up to your home is the railing. You can make a great impression with a glass railing since this beautiful design sets off both your home's exterior and provides safety for those entering it. You can also find more online if you need new ideas.
Extra Tip: Glass Railing for Stairs on Porches and Added Porch Space
You can add stairs on porches to help protect your house from damage caused by weathering and erosion while adding more living space for you and your guests. When you add a glass railing for the staircase on stairs or porches, it provides an eye-catching look that adds extra safety features.
Adding porches is another way homeowners can enjoy more living space without breaking their budget by moving into a bigger home. With added porch space, families can eat dinner together outside or enjoy time with friends and family around the grill without feeling cramped inside their home! This is also great if you have small children playing nearby in the yard because you can keep a closer watch on them.
2. Green Roofs
You know green roofs provide homes with insulation and natural beauty, but they also help insulate them against noise pollution and bad weather conditions such as high winds or hail. This feature also helps filter pollutants from the air for cleaner indoor air. If you're building a new home, consider adding one to help keep your house cool in the summer and warmer in the winter.
3. Sliding Glass Doors and Energy-Efficient Features
Sliding glass doors are an increasingly popular feature to add to homes because they can turn any room into a fully enclosed patio space. With these types of doors, you can open up several rooms for entertaining or relaxing while enjoying the fresh air!
When you add energy-efficient features to your home, you will have all the above benefits without paying more on your utility bill each month. These features include things like double pane windows, insulation, and radiant heating and cooling systems. With these in place, you can save money by lowering your monthly energy costs. Of course, if budget is not an issue for you, then there are even more modern features that you can choose from – it's truly up to you!
Super Tips: Radiant Heating and Cooling Systems
You can also add radiant heating and cooling features to your exterior design because these types of systems are easier on the eyes when compared with traditional HVAC units. Not only do radiant heating and cooling systems look better, but they also offer the added benefit of keeping your home more environmentally friendly since they recirculate air instead of needing to draw in new air after each cycle.
4. Modern Exterior Lighting
Adding exterior lighting is another way you can turn your house into a modern home. This feature is important because it allows people to see your home more easily at night, but there are some other reasons that exterior lighting is great for homeowners. For instance, security lights will help protect your home against intruders and thieves during the evening hours when most burglaries occur.
5. A Glass Wall on the Garden Side
You can also add glass walls around outdoor spaces like pools or gardens for safety purposes and design appeal. These types of enclosures keep children safe without compromising the look of your property since these glass walls blend in with any kind of architecture that you're using throughout the rest of your property.
6. Placing the Garage at the Front of the House and Front Entrance Areas
With home exteriors all about adding more living space, why not consider placing your garage at the front entrance? This feature is becoming increasingly popular with homeowners because it adds square footage for parking or future expansion room. Plus, this type of layout typically showcases a beautiful front yard and walkway, so you can add amenities like flower gardens or even a water feature to make your home stand out from the crowd!
If you're going to be remodeling or updating your home exterior, then making sure that the front entrance area of your property is just as nice looking as the rest of it is a must! This is why people are choosing to add unique features like glass railing or crystalia glass best railing for staircase with wood accents because they look aesthetically pleasing and keep people safe when walking into their homes.
7. A Roof Suitable for Storms in High-Wind Areas and Skid Resistance Surfaces
Adding a roof suitable for high wind areas is another safety feature you may add to homes in coastal areas or other high-wind regions. This way, when storms roll in, people can remain safe without having to worry about damage to their roof, which could result in expensive repairs.
Because it's common for homeowners in high-traffic areas to walk up to their driveways when returning from work, be sure to consider adding skid-resistant surfaces such as brick pavers or gravel so people don't slip and hurt themselves if it's raining out. Since these walks are typically pretty long, this is an important feature, so people feel safe walking onto their property after a long day at work!
8. A Background That Offers Privacy
Having a background or landscaping that offers privacy is another thing you should consider when updating your home exterior because it will help place more emphasis on your front entrance. This added privacy screen can also minimize noise pollution from nearby roads, so people don't feel bothered by outside distractions once they step onto their property.
And finally, three great bonus tips for your home exterior:
A. Focal Point Decks and Pergolas
When looking at the best ways to add living space without increasing the square footage of your home, be sure to include adding deck areas or pergolas for seating into the plan! Not only are these types of features great for entertaining guests, but they make fantastic outdoor entertaining or living spaces.
B. Brick Accents
Adding brick accents is another detail that homeowners are implementing on their new homes or when updating existing properties because it creates a unique aesthetic appeal beyond wood siding. If done correctly, a brick accent wall can add a lot of personality and flair to your home exterior while also complementing areas like stone or stucco that you may have used on the rest of the structure.
C. Skylights
With all the benefits that skylights bring to the table for homeowners, it's no wonder why people would choose this type of exterior feature for their homes! Not only do skylights allow ample sunlight into your home, which reduces energy costs by cutting down on electricity usage, but they also create a fantastic aesthetic appeal that enhances any room you install them in.