Take Your Garden To the Next Level By Using These Tools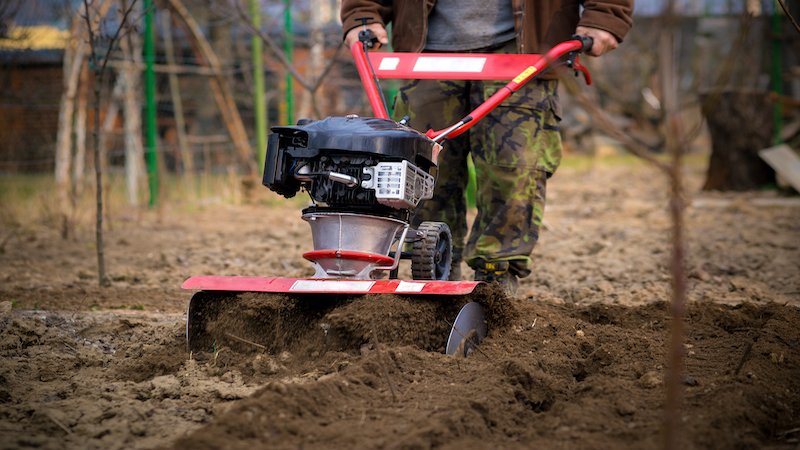 Gardening is a very personal hobby. But there are plenty of tools that can make it more productive and easier to manage. So why not take advantage?
Use the right tools for the job. As gardening enthusiasts, we can get overwhelmed when faced with the prospect of trying to keep our yard or garden beautiful and lush.
This is why we decided to share a collection of gardening tools that would help you beautify your garden or lawn faster, easier, and more efficiently than before.
Our list will feature everything you need to keep your garden looking amazing from start to finish.
Whether you're a seasoned gardener or just getting started, we've rounded up the best gardening tools that will make your job easier—and even help you enjoy the process.
1. Get a wheelbarrow for heavy garden chores
The first piece of advice that I thought would make the most sense would be to get a wheelbarrow.
Wheelbarrows are very useful to help transport large amounts of material around the yard and garden. They are made to do this. They have handles, so it's easy to move them around.
Some wheelbarrows are even equipped with a platform that allows you to work from the ground. It's a good idea to get a wheelbarrow for your garden, especially if you have a lot of heavy gardening tools. It would make your life easier.
2. Create raised beds to maximize space
Raised bed gardens are often used in small urban spaces. They allow for greater plant diversity, offer a view, and can serve as additional storage and composting space.
By growing plants up off the ground, you also minimize the risk of weed growth and pests while increasing air circulation. Raised beds can be constructed out of wood, stone, brick, concrete, and even recycled tires.
Raised beds give gardeners a whole new perspective on their soil. Instead of fighting weeds, they can grow vegetables, herbs, and flowers with ease. Raised beds are a lot like terraces; they're built up so that it's possible to put plants directly in the soil, giving you more room to grow food.
3. Add a drip irrigation system to your garden to improve your soil
Soil is the foundation of a thriving garden. Without healthy soil, nothing else will grow. But there is one simple thing you can do to give your soil a boost that will help you grow even better plants in your garden: add a drip irrigation system. A drip irrigation system, if used correctly, can make your soil incredibly fertile and help you grow some very large plants.
4. Invest in a fertilizer spreader for a fast, efficient garden application
Fertilizer is a necessity in any gardening endeavor. No matter what type of plants you grow, if you don't apply the correct amount of fertilizer, you'll end up in a weed-infested garden with poor-looking and unhealthy plants.
In addition to getting the proper amount of fertilizer, the ideal time for applying it is also essential. When the plants have just emerged from the ground, but before they have developed a mature root system, is the perfect time for fertilizing.
Don't use a hand hoe for spreading fertilizers. By hand, you'll have to walk back and forth with the fertilizer and then walk back and forth to get it into the ground. This isn't the best use of your time. Plus it's hard on your back and arms. Using a fertilizer spreader is just one of the handy things for a gardener.
5. Buy or build a greenhouse to protect seedlings from late-spring frost
In springtime, some plants go through a long period of cold, sometimes very cold, weather. Seedlings need protection during this time, because if temperatures drop too low, they may die. Greenhouses are the best way to keep plants warm and healthy during this vulnerable time.
In order to protect your plants from freezing temperatures, you need to cover the plants with blankets. During winter, a greenhouse is a necessity.
If you live in a warm climate, you won't need to use the greenhouse in the winter. But if you live in a cold place, you'll definitely need to use a greenhouse.
Plants are more likely to survive if they stay warm, so you should never leave a plant outside during winter. A greenhouse is necessary.
Conclusion
In conclusion, whether you have a big or small garden, you need to find tools that fit the job at hand and that are affordable. They can range from a simple shovel, rake, or watering can to something more complex like a tiller or a greenhouse.
Tools that you use every day will become your best friends and help you accomplish the tasks much faster than you would without them.
There are plenty of tools and techniques out there that can help you cultivate your garden. But, the number one tool to get the most out of your plants is simply to be patient.
You'll see results sooner or later, and when you do, you'll want to remember the time you invested into learning how to properly take care of your plants.

5 Tips For Selecting The Right Fountain Pump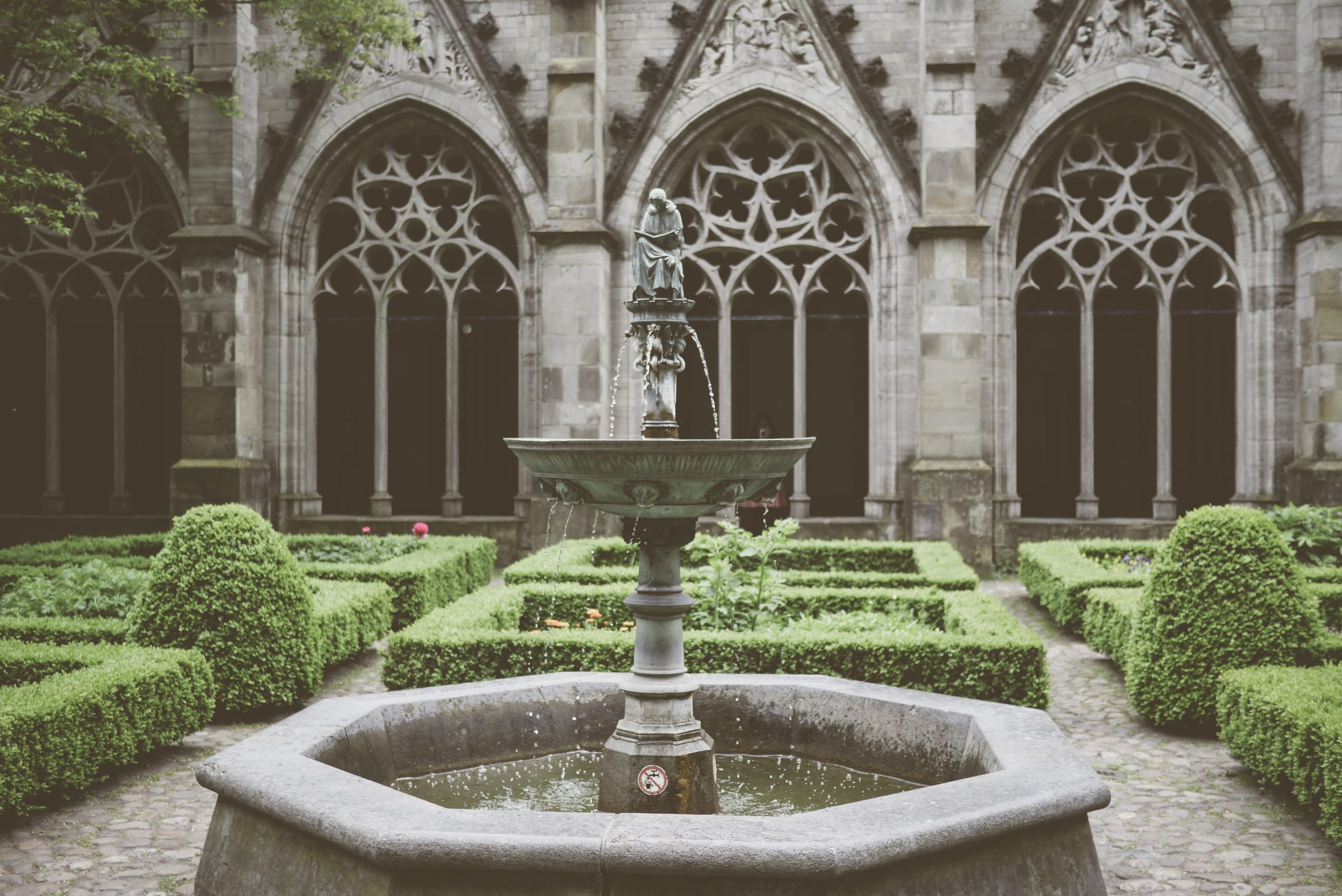 Fountains are a beautiful addition to any garden or backyard. They bring a sense of tranquility and ambiance to your outdoor space. One essential component of a fountain is the pump. The right pump can make all the difference in your fountain's overall aesthetics and functionality. However, with so many options available, choosing the right one can be daunting. That's why we've compiled this guide with five tips to help you select the right fountain pump for your needs. Whether you're a seasoned fountain owner or a beginner, these tips will help you make an informed decision and ensure your fountain runs smoothly for years. So, let's dive in and explore the world of fountain pumps!
Tip #1: Determine The Flow Rate And Head Height Of Your Fountain
The first step in selecting the right FountainTechPumps fountain pump is to determine your fountain's flow rate and head height. The flow rate refers to the amount of water that flows through the pump per minute. The head height refers to the vertical distance between the pump and the top of the fountain. These two factors are critical in determining the size and power of the pump that you need. When choosing a pump, it's important to find one that can handle your fountain's flow rate and head height. A pump with too little power will not be able to circulate enough water, while a pump with too much power will waste energy and create too much turbulence. To determine the flow rate and head height of your fountain, measure the fountain basin's diameter and the fountain's height. Then, use a fountain pump sizing chart to determine the appropriate pump size. Once you have determined your fountain's flow rate and head height, you can look for pumps that meet those requirements. Be sure to consider the size and type of your fountain when selecting a pump from our company FountainTechPumps.
Tip #2: Consider The Size And Type Of Your Fountain
The size and type of your fountain will play a significant role in the type of pump you should choose. If you have a small fountain with a simple design, you may only need a small submersible pump. However, you may need a more powerful pump if you have a larger fountain with multiple tiers or waterfalls.
When considering the size and type of your fountain, it's important to consider the overall design and aesthetics. You want to choose a pump that will function well and complement your fountain's look. For example, if you have a modern fountain with clean lines and a minimalist design, you may want to choose a pump with a sleek and simple design.
Another factor to consider is the type of water feature you have. Some fountains have a single stream of water, while others have multiple streams or waterfalls. If you have a fountain with multiple streams, you may need a pump with multiple outlets to accommodate each stream.
Tip #3: Choose The Right Material And Durability For The Pump
The material and durability of the pump are also essential factors to consider when selecting a fountain pump. Most pumps are made from either plastic or metal, each with its advantages and disadvantages. Plastic pumps are generally less expensive and lighter in weight, but they may not be as durable as metal pumps. Metal pumps are more durable but also more expensive.
When choosing a pump, it's important to consider the environment in which it will be used. If your fountain is in an area with harsh weather conditions, such as extreme heat or cold, you may need a more durable pump. Look for pumps designed to handle harsh conditions and made from high-quality materials.
Tip #4: Look For Energy-Efficient Fountain Pump
Another important factor to consider when selecting a fountain pump is energy efficiency. An energy-efficient pump will save you money on your energy bills and reduce your carbon footprint. When shopping for a pump, look for models with a high energy efficiency rating, such as Energy Star-certified pumps.
In addition to choosing an energy-efficient pump, you can reduce energy consumption by using a timer to control when the pump runs. This can help you conserve water and energy while maintaining your fountain's beauty and functionality.
Tip #5: Check For Additional Features And Maintenance Requirements In Fountain Pump
Finally, when selecting a fountain pump, it's important to check for any additional features or maintenance requirements. Some pumps may come with built-in filters or UV clarifiers, which can help keep the water in your fountain clean and clear. Other pumps may require more maintenance, such as regular cleaning or replacement of parts.
Before purchasing a pump, read the manufacturer's instructions and warranty information. This will help you understand maintenance requirements and ensure you can properly care for your pump. Additionally, be sure to choose a pump with a warranty, so you can know that you're protected if anything goes wrong.
Conclusion
Choosing the right fountain pump is essential for ensuring your fountain looks and functions at its best. By following these five tips, you can select a pump that perfectly fits your needs and environment. Remember to consider the flow rate and head height of your fountain, the size and type of your fountain, the material and durability of the pump, energy efficiency, and any additional features or maintenance requirements. With the right pump, you can enjoy the beauty and tranquility of your fountain for years to come.