Take Your Garden To the Next Level By Using These Tools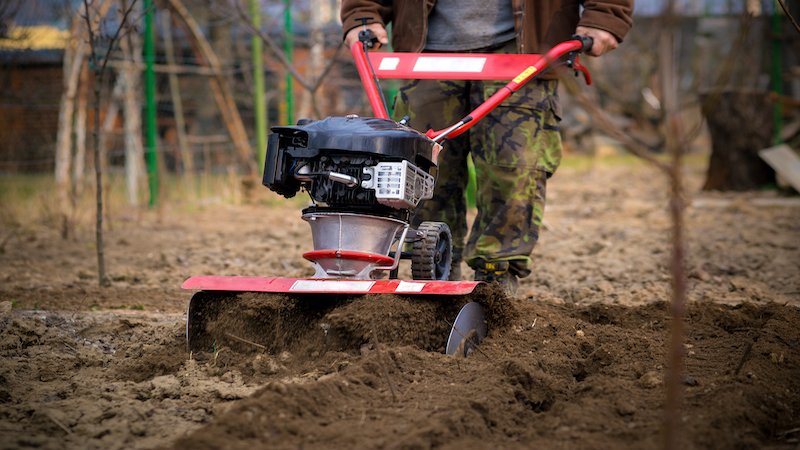 Gardening is a very personal hobby. But there are plenty of tools that can make it more productive and easier to manage. So why not take advantage?
Use the right tools for the job. As gardening enthusiasts, we can get overwhelmed when faced with the prospect of trying to keep our yard or garden beautiful and lush.
This is why we decided to share a collection of gardening tools that would help you beautify your garden or lawn faster, easier, and more efficiently than before.
Our list will feature everything you need to keep your garden looking amazing from start to finish.
Whether you're a seasoned gardener or just getting started, we've rounded up the best gardening tools that will make your job easier—and even help you enjoy the process.
1. Get a wheelbarrow for heavy garden chores
The first piece of advice that I thought would make the most sense would be to get a wheelbarrow.
Wheelbarrows are very useful to help transport large amounts of material around the yard and garden. They are made to do this. They have handles, so it's easy to move them around.
Some wheelbarrows are even equipped with a platform that allows you to work from the ground. It's a good idea to get a wheelbarrow for your garden, especially if you have a lot of heavy gardening tools. It would make your life easier.
2. Create raised beds to maximize space
Raised bed gardens are often used in small urban spaces. They allow for greater plant diversity, offer a view, and can serve as additional storage and composting space.
By growing plants up off the ground, you also minimize the risk of weed growth and pests while increasing air circulation. Raised beds can be constructed out of wood, stone, brick, concrete, and even recycled tires.
Raised beds give gardeners a whole new perspective on their soil. Instead of fighting weeds, they can grow vegetables, herbs, and flowers with ease. Raised beds are a lot like terraces; they're built up so that it's possible to put plants directly in the soil, giving you more room to grow food.
3. Add a drip irrigation system to your garden to improve your soil
Soil is the foundation of a thriving garden. Without healthy soil, nothing else will grow. But there is one simple thing you can do to give your soil a boost that will help you grow even better plants in your garden: add a drip irrigation system. A drip irrigation system, if used correctly, can make your soil incredibly fertile and help you grow some very large plants.
4. Invest in a fertilizer spreader for a fast, efficient garden application
Fertilizer is a necessity in any gardening endeavor. No matter what type of plants you grow, if you don't apply the correct amount of fertilizer, you'll end up in a weed-infested garden with poor-looking and unhealthy plants.
In addition to getting the proper amount of fertilizer, the ideal time for applying it is also essential. When the plants have just emerged from the ground, but before they have developed a mature root system, is the perfect time for fertilizing.
Don't use a hand hoe for spreading fertilizers. By hand, you'll have to walk back and forth with the fertilizer and then walk back and forth to get it into the ground. This isn't the best use of your time. Plus it's hard on your back and arms. Using a fertilizer spreader is just one of the handy things for a gardener.
5. Buy or build a greenhouse to protect seedlings from late-spring frost
In springtime, some plants go through a long period of cold, sometimes very cold, weather. Seedlings need protection during this time, because if temperatures drop too low, they may die. Greenhouses are the best way to keep plants warm and healthy during this vulnerable time.
In order to protect your plants from freezing temperatures, you need to cover the plants with blankets. During winter, a greenhouse is a necessity.
If you live in a warm climate, you won't need to use the greenhouse in the winter. But if you live in a cold place, you'll definitely need to use a greenhouse.
Plants are more likely to survive if they stay warm, so you should never leave a plant outside during winter. A greenhouse is necessary.
Conclusion
In conclusion, whether you have a big or small garden, you need to find tools that fit the job at hand and that are affordable. They can range from a simple shovel, rake, or watering can to something more complex like a tiller or a greenhouse.
Tools that you use every day will become your best friends and help you accomplish the tasks much faster than you would without them.
There are plenty of tools and techniques out there that can help you cultivate your garden. But, the number one tool to get the most out of your plants is simply to be patient.
You'll see results sooner or later, and when you do, you'll want to remember the time you invested into learning how to properly take care of your plants.

Why You Should Consider Getting a Garden Pod
A garden pod is a small, freestanding structure that can be applied for multiple uses. Commonly used as sheds or studios, garden pods provide a sheltered space where you can enjoy your garden without being exposed to the elements.
Garden pods can also be used as greenhouses, giving you the perfect environment to grow your own plants and vegetables. It's understandable why garden pods are growing in popularity, given their wide range of applications.
Whether you're looking for a place to work on your latest project or a cozy spot to enjoy your morning coffee, a garden pod could be the perfect solution.
Things To Consider Before Purchasing a Garden Room
If you are considering getting a garden pod, here are some of the benefits that you can enjoy.
1. More Living Space
For many people, the idea of extra living space is a luxury. But it might be necessary for people who live in tiny houses or apartments.
If you're struggling to find enough room for your belongings or if you're constantly tripping over toys and furniture, a garden pod can provide the perfect solution.
Garden pods are self-contained units that can be placed in your backyard or garden. You can pick the one that best suits your needs because they are available in a variety of sizes and designs. Whether you're looking for a place to relax or an extra bedroom for guests, a garden pod can provide the perfect solution.
And because they're self-contained, they won't impact your property value or invade your neighbor's space. Therefore, a garden pod is a good option if you need more living space.
2. Storage Solution
For many of us, our homes are our haven. They're the places where we can relax and be ourselves. However, it can be all too easy for our homes to become cluttered and chaotic as life becomes busy. If you're looking for a storage solution that's both stylish and functional, then a garden pod could be the answer.
Garden pods are also an ideal storage solution for items you don't use regularly but don't want to get rid of completely. Seasonal clothes, holiday decorations, and sports equipment can all be stored in a garden pod, freeing up valuable space in your home. 
3. Affordable Alternative to Moving House
For many people, the idea of moving house is a daunting one. It is not only expensive and time-consuming, but it can be emotionally taxing as well. Those seeking a change of scenery, however, might have another choice.
Garden pods are becoming an increasingly popular choice for people who want to make a fresh start without leaving their homes behind.
Best of all, garden pods are usually much cheaper than buying or renting a new property, so they're worth considering if you're looking for an affordable way to expand your living space.
4. Quick and Easy to Install
Garden pods are a type of garden shed that can be installed quickly and easily. Unlike traditional garden sheds, which need to be assembled on-site, garden pods can be delivered pre-assembled to your home. 
Garden pods can be placed in any location, including on grass, concrete, or decking.
Cost Of Garden Pods
The cost of garden pods will vary depending on the size and specification of the pod you choose. Basic garden pods start at around £5,000, while more luxurious versions cost up to £20,000.
It is also worth bearing in mind that you may need to obtain planning permission before installing a garden pod, which could add further costs to your project.
However, many garden pods fall under the permitted development category, so no planning permission is necessary. To find out whether planning permission is needed for your proposed garden pod, it is always best to check with your local authority.
Garden pods are a great investment compared to other home remodeling initiatives like loft conversions or conservatories. Not only will you be adding extra living space to your home, but you will also be increasing its resale value should you ever decide to sell up in the future.
Garden pods are also much quicker and easier to install than traditional extensions, meaning minimal disruption to your daily life while the work is being carried out.
We would recommend UrbanPods for gaining more information on garden pods.
Conclusion
A garden pod can provide you with a private oasis in your backyard where you can read, relax, and enjoy your surroundings.
A garden pod may be the perfect solution for you if you're looking for an alternative to a traditional gazebo or shed. Are you considering getting a garden pod? Let us know in the comments below!