Skip Hire and Recycling Materials
The days of filling a skip up with just about everything you can think of, and it being taken away and thrown in a landfill have long gone, and today, skip hire companies have become serious professionals in recycling. Most skip hire companies already recycle more than 90% of everything that comes their way, and some even offer a discount when you are filling a skip with certain materials only, where a 100% recycle is possible, and also if you pre-sort the waste before putting it into the skips. In fact a skip hire company today, is able to provide recycled building products, at very competitive prices, in addition to its main line of work. If you have a building project and are going to be needing a skip, it may pay to have it delivered full of materials you can use in your building works and save even more money.
Skip Hire Documentation
The days of parking a skip anywhere you like are gone too, as council and Government regulations on just about everything continue to tighten. If your skip is going to be parked on the street, rather than private property, you will require a license from the council and will have to adhere to several regulations, regarding having it lit at night and be placed where it will not cause interference to emergency vehicles, or other traffic. If you hire a skip in Doncaster or Dover, you will also probably be required to fill out documentation, declaring exactly what the skips contents are, with further restrictions, if any of it is potentially hazardous.
Getting the Right Sized Skip
It is very easy to underestimate the amount of material you are going to generate when working on a project. Whether it be a renovation, a landscaping project, or even just a good old fashioned spring clean and clearing out of the garage, it is advisable to talk to your local skip hire company. They have lots of experience and will be able to advise you on which size to choose. Remember, that as recycling is important and discounts may be offered for certain materials, you may find it more cost effective to hire more than one in smaller sizes. Either way, it pays to talk about what you are doing and listen to the advice.
Choosing the Right Skip Hire Company
Skip hire is generally very competitive, so many of the quotes you are given will likely be quite similar, with how far the company has to travel to drop it off, and pick it up, being key influencing factors. However, it is important to choose a company that has experience and multiple vehicles and skip sizes available, especially at short notice, so always ask if they can do same day delivery. The last thing you need is for a full skip to be sat at the bottom of your driveway, not only looking like an eyesore, but slowing up the work on your project.
Someone entering the business with a single lorry, might offer attractive rates, which is great until the vehicle breaks down or has an accident. Many work diligently to recycle, so do your bit for the environment and rent from those who keep things green.

5 Amazing Benefits of Hiring a Lawn Service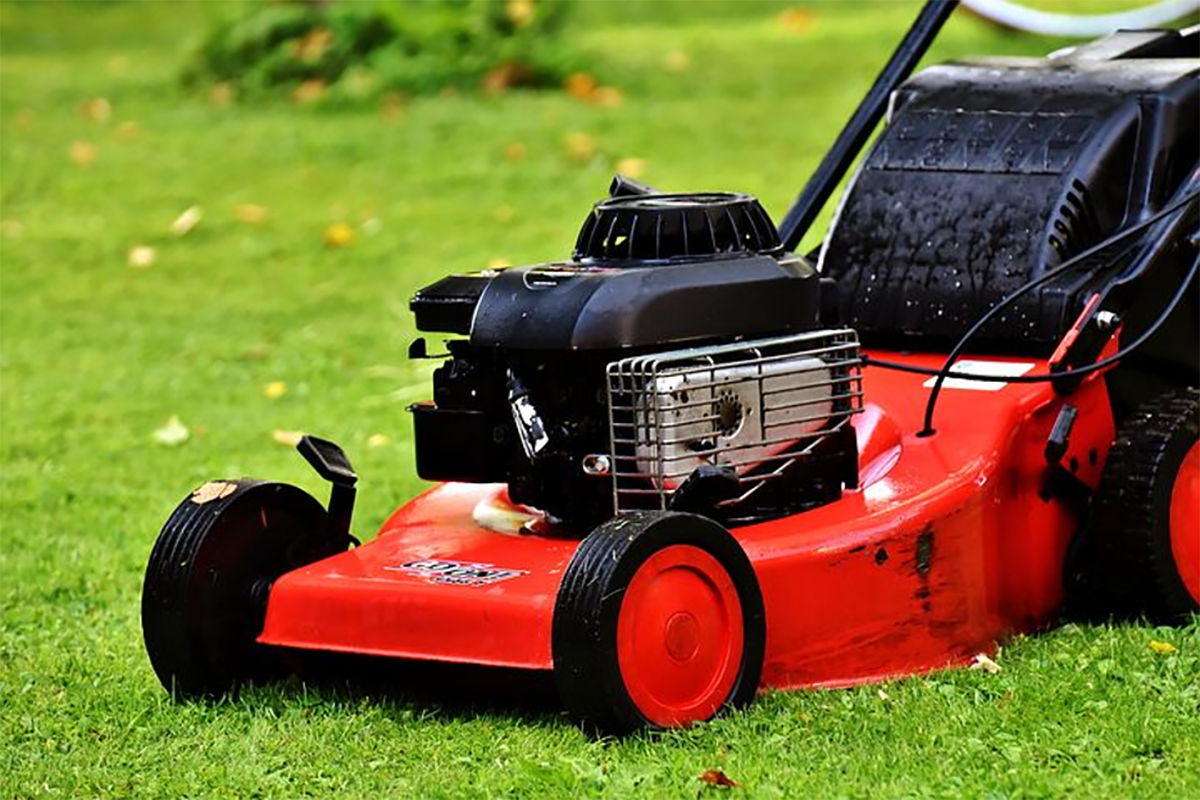 Everyone wants to have a lawn that is the envy of the neighborhood. The problem is that many people simply don't have the time or the ability to keep their grass looking great all year long. With schedules getting busier every year, not everyone wants to spend their weekends mowing and fertilizing their lawns.
Having a great lawn takes more than just sticking to a regular mowing schedule. Every lawn is different and needs special attention to keep it looking its best. Proper watering, aerating, and feeding are essential to keeping your lawn healthy. Most people don't have the knowledge or experience to know how to handle lawn problems when they come up.
Hiring a lawn service like lawn.com.au mowing may seem unnecessary, but the benefits can be worth the money and the convenience. Let's take a look at some of the amazing benefits of hiring a lawn service.
Expertise
Most homeowners are genuinely lost when it comes to keeping their lawn healthy and looking great. Factors like how often their lawn needs watering and proper fertilization are a mystery to most people. If you don't have the proper knowledge or experience, you could do more damage than good by attempting to do it yourself.
When you hire a lawn service, you will have the advantage of working with professionals. Lawn care experts know what needs to be done to avoid damage.
Labor Free
Cutting the lawn is a manual labor chore that can be too much for a lot of homeowners. Many people end up with aches, pains or even injuries from cutting and maintaining the lawn.
Seniors are especially at risk for heat exhaustion or falling when left to manage their lawn. Anyone that struggles with mobility or health issues can benefit from bringing in a lawn service to take care of the labor.
Save Money
You may wonder how dishing out cash to bring in a lawn service can save you money, but it's true. When you add up the costs of mowing equipment, lawn fertilizers, seed, edgers, and your time every week, it becomes clear that you can save money by bringing in a lawn service. These professionals show up with all of their own equipment, chemicals and staff to take care of your lawn at no extra expense.
Consistency
Even with the most careful maintenance, it's inevitable for your lawn to have problem spots. The amount of time that needs to be invested in these areas can leave your grass looking less than perfect.
Professionals can spot small issues before they become unsightly problems. With a regular cutting and fertilizing schedule, you can count on your lawn looking great from week to week.
Curb Appeal
You can have the most unique and stylish home on the block, but without a well-maintained lawn, your property will struggle with curb appeal. A neat and lush lawn equals an attractive home. Impress your neighbors and bring up the value of your home with a great yard all year long.
Hiring a lawn service has more benefits than just relieving you of grass cutting duties on your precious weekends. If you want the best looking lawn in the neighborhood, give your property a neat and attractive appearance and consider a lawn service for your home today.