How to Transform Your Bedroom From Chaos to Serenity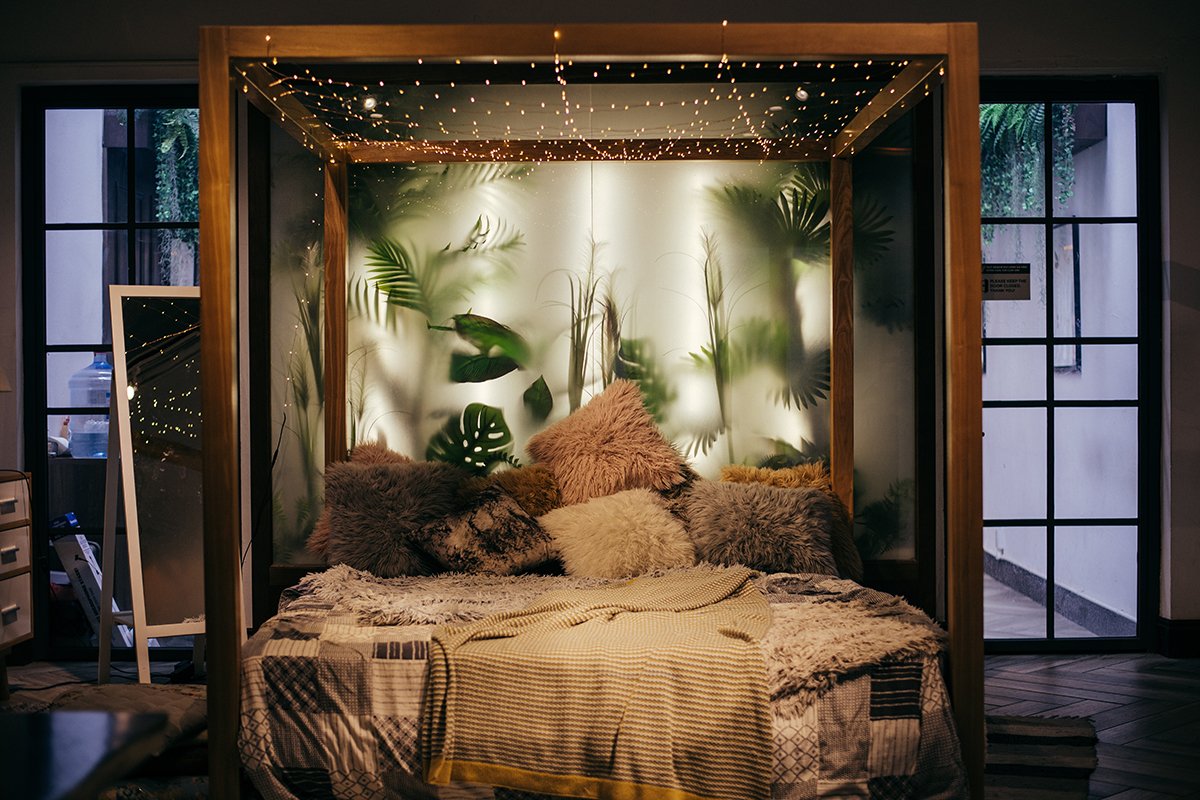 When life gets a bit hectic, all order goes out of the window. Often, the first place you'll notice this is your bedroom. When you're in a rush you'll often chuck clothes down and leave washing all over the place. But, this can leave you feeling stressed, down, and anxious. After all, it's true what they say, tidy room, tidy mind.
Getting your act together and cleaning your room can feel very over-facing. However, there are things you can do to make your life easier and ensure chaos never strikes again. So, here are some tips on taking your bedroom from messy to tidy.
Effective Storage
Storage is key for creating an ordered, presentable bedroom. Built-in storage like fitted wardrobes is perfect for giving your clothes and belongings a place to live. Once you've built or made your storage, it's time to fill it in an orderly fashion. You can do this by sectioning your clothes into designated areas, color coding, or placing labels on boxes. Whatever you choose to do, having effective storage will help prevent a messy room and a stressful life.
Use Hidden Space
If you have space under your bed – use it! The empty gap under your bed is wasted space, dying to be filled with your stuff. Often, under the bed storage is perfect for items of clothing or belongings that you don't use frequently. For example, now the seasons have changed, why not pack your winter woollies away in a vacuum-packed bag? This way, they've neatly tucked away and don't take up unnecessary space in your wardrobe.
Declutter Your Bedside Table
Bedside tables frame your bed, do you don't want them piled full of useless junk? Unfortunately, your bedside table often gets lumbered with empty packets, keys, chargers, drinks, and more, leaving it looking untidy and unkempt. So, cleaning up your bedside table is a great way to give your room a tidy finish.
Use Small Baskets
Small baskets are incredibly useful for grouping items together that don't have a home. For example, you could use small baskets to keep your skincare together, gather your pants and socks, keep your jewelry in, or simply create a home for your random items. What's more, small baskets now come in all shapes and sizes, so you can choose a style that suits the design of your room.

Backyard Landscape Design: 4 Important Things to Consider
Wanting your exteriors to look exquisite, it is only natural that you will also focus on the surroundings of your house. After all, a beautiful, well-maintained backyard will only enhance the charm of your property, and it can be the perfect place to spend your leisure time surrounded by nature. That is why so many people are devoted and spend so much time improving their gardens.
Whether you are designing a backyard from scratch for a new property or you want to get your outdoor space ready for spring, your project will need to plan carefully for each element. Unfortunately, it might not be the easiest process, and you have to consider things like the site, your needs, form, theme, plants, and the time it will take for your garden to grow.
Your goal is to create an aesthetically pleasing and functional space. To ensure that your backyard satisfies your needs, here are some things you should consider in your design. Check them out!
Understand Your Site
One thing you should always do is to consider the size of your property because it can greatly affect the layout and design of your backyard. If you are not quite familiar with the lay of your land, you can easily arrange a meeting with a professional. To have a great design, you need to take into account things like drainage, sunlight exposure, moisture level, and soil pH. Also, do not forget to think about potential hazards like nearby structures prone to storm damage.
Know Your User's Needs
Your backyard will be an extension of your home, and it needs to be functional as well. That is why you need to know how you will use it and how much time you will spend there. It can help you decide on the type of plants and materials that you should use in your design.
For example, if you want a place for relaxation, then you should think about adding comfortable seating arrangements and maybe even a fire pit. If you want a space for entertaining guests, then you might want to add a barbeque area or a swimming pool. Think about the types of activities you will conduct in your garden, such as gardening or cooking, and give yourself enough privacy so that you can enjoy your time without worrying about being disturbed by people passing by or peering from behind the windows.
For kids, a playground might be the ideal element. You can build them a treehouse or an obstacle course, or just make sure that they have their own section of the garden where they can play without worrying too much about breaking things or getting hurt.
Choose Your Theme
When it comes to designing your backyard, you need to create coherency between all the elements. That is why it is best to start from the overall concept first before deciding on the details, such as the color scheme and plants.
You don't have to stick with one theme, but having a specific style in mind for your landscape design will help you decide what materials to use for your project, as well as how to arrange everything. There are several design elements that you can use when creating a landscape for your property, including:
Garden Design Elements
There are plenty of elements you can use to enhance your backyard, such as hardscapes, water features, lighting, walls, and fences. With proper planning, these elements will create a more functional space and will enhance the visual appeal of your garden. For example, installing fences or walls between different sections of your property will not only improve the appearance of your garden but can also offer privacy and security.
Color Scheme
You can also choose certain colors that will reflect the mood you want to achieve in your garden. For example, earth tones can give you a natural look, while vibrant colors can make your space feel alive and playful. Specifically, look at things like foliage plants that are available in different shades of green that you can incorporate into your design.
Plant Selection
You can find tons of plants that you can use in your garden, such as grasses and flowering plants. These elements are essential in improving the aesthetics of your property while also providing other benefits. You can plant trees that provide cool shade during hot summer days or citrus plants that will help attract wildlife to your garden.
Functional Components
You can incorporate elements or structures that will serve a purpose in your garden, such as raised beds for gardening or a gazebo for seating. Make sure to choose materials that are easy to care for, and that can withstand harsh weather conditions. To make the most out of your backyard, you should consider having a nice pavement that links specific areas.
Take Time Frame Into Account
You should also think about how long it will take for your garden to grow and mature. If you want an instant result, then you can choose plants that require little to no maintenance. Some plants will need more time to grow to a considerable size, and you should ensure that they have enough space as overcrowded plants might not grow or produce as well. You can also incorporate some elements like pots or trellises for climbing plants that can instantly add color to your garden.
In Conclusion
Designing your backyard landscape can be fun and exciting, but it can also be a challenge. That is why you need to plan ahead and know what you want before you start doing anything else. Review your site, know your needs and wants, choose a theme, and determine when you can work on your project. You will then be able to create a garden that you will love and that will enhance the appeal of your home.