How Skip Hire Can Help with a Garden Revamp
Once winter has passed and the first hint of summer arrives,  it is time to turn your thoughts to the garden and whether a basic tidy up or a full on revamp, you will generate a lot of waste. There is lots to do to keep a garden looking good and well maintained, like cutting the grass, weeding, pruning and generally clearing up dead leaves and twigs and rather than heaping it in a corner, hiring a suitable size skip ensures that your garden waste is responsibly removed. Garden waste is not classed as general domestic waste and therefore cannot be put into bags and left for the dustman and if you are soon to be sorting out your garden, here are a few reasons why skip hire is recommended.
So Easy to Hire – Getting a skip delivered to your home couldn't be any easier and if you are wondering, "Is there skip hire near me?" An online search will reveal the whereabouts of a local provider who will ask you questions in relation to your needs. Once they know what you need a skip for, they can best advise you on the kind of skip that would be most suitable and also the size. Once you are happy with their recommendation, the skip will be delivered to your home. When it's full, give them a call and they will come pick it up and take it away. It really is that easy.
Available in Many Sizes – Depending on your project, skip bin hire companies can offer you a number of sizes and types of skip bin. For the small garden jobs where there isn't much to take away, there are mini skips that would be very suitable. However, if you have decided to undertake a big landscaping job for your garden then you are going to want to rip out a lot of plants and trees to make way for your new plants. This is when the bigger skips come into play and you can even get a skip that you can just walk into and dump your garden rubbish. No lifting over the side, just walk right in with your wheelbarrow. You can also get them with lockable lids to keep dogs and critters out.
Reduces Your Carbon Footprint – By hiring a skip bin, you are doing your bit for the environment. If it is tree cuttings and other wood debris that you are dumping, the skip company will be able to recycle this material and maybe have it ground and mulched down to provide fertiliser for distribution to someone else. Nothing is wasted and they are experts in green waste and they know exactly how to deal with it. You get all your garden rubbish taken away and Mother Nature gets a break. It's a win-win situation.
Next time you have some garden waste to dispose of, give your local skip bin hire company a call and let them do take away the hard work!

5 Amazing Benefits of Hiring a Lawn Service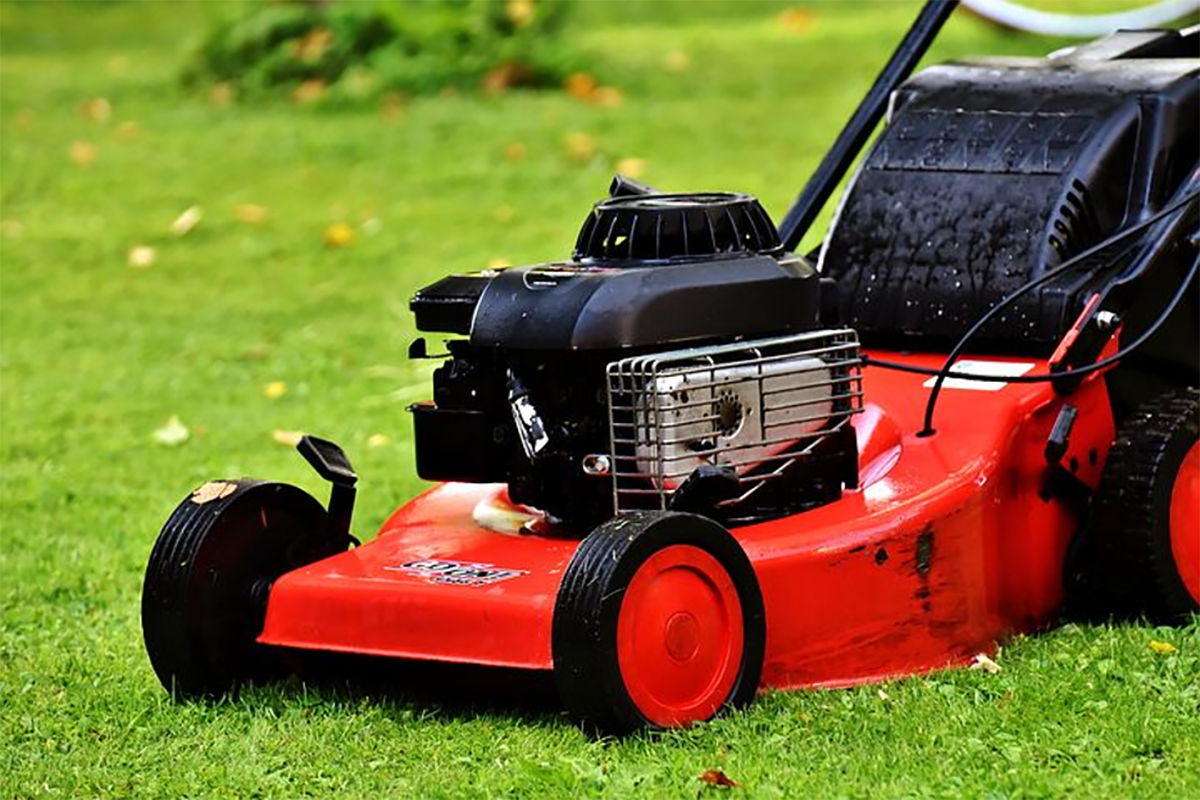 Everyone wants to have a lawn that is the envy of the neighborhood. The problem is that many people simply don't have the time or the ability to keep their grass looking great all year long. With schedules getting busier every year, not everyone wants to spend their weekends mowing and fertilizing their lawns.
Having a great lawn takes more than just sticking to a regular mowing schedule. Every lawn is different and needs special attention to keep it looking its best. Proper watering, aerating, and feeding are essential to keeping your lawn healthy. Most people don't have the knowledge or experience to know how to handle lawn problems when they come up.
Hiring a lawn service like lawn.com.au mowing may seem unnecessary, but the benefits can be worth the money and the convenience. Let's take a look at some of the amazing benefits of hiring a lawn service.
Expertise
Most homeowners are genuinely lost when it comes to keeping their lawn healthy and looking great. Factors like how often their lawn needs watering and proper fertilization are a mystery to most people. If you don't have the proper knowledge or experience, you could do more damage than good by attempting to do it yourself.
When you hire a lawn service, you will have the advantage of working with professionals. Lawn care experts know what needs to be done to avoid damage.
Labor Free
Cutting the lawn is a manual labor chore that can be too much for a lot of homeowners. Many people end up with aches, pains or even injuries from cutting and maintaining the lawn.
Seniors are especially at risk for heat exhaustion or falling when left to manage their lawn. Anyone that struggles with mobility or health issues can benefit from bringing in a lawn service to take care of the labor.
Save Money
You may wonder how dishing out cash to bring in a lawn service can save you money, but it's true. When you add up the costs of mowing equipment, lawn fertilizers, seed, edgers, and your time every week, it becomes clear that you can save money by bringing in a lawn service. These professionals show up with all of their own equipment, chemicals and staff to take care of your lawn at no extra expense.
Consistency
Even with the most careful maintenance, it's inevitable for your lawn to have problem spots. The amount of time that needs to be invested in these areas can leave your grass looking less than perfect.
Professionals can spot small issues before they become unsightly problems. With a regular cutting and fertilizing schedule, you can count on your lawn looking great from week to week.
Curb Appeal
You can have the most unique and stylish home on the block, but without a well-maintained lawn, your property will struggle with curb appeal. A neat and lush lawn equals an attractive home. Impress your neighbors and bring up the value of your home with a great yard all year long.
Hiring a lawn service has more benefits than just relieving you of grass cutting duties on your precious weekends. If you want the best looking lawn in the neighborhood, give your property a neat and attractive appearance and consider a lawn service for your home today.