Attract Clients, Improve Safety, and Support Sustainability: Spruce Up Your Business With Commercial Landscaping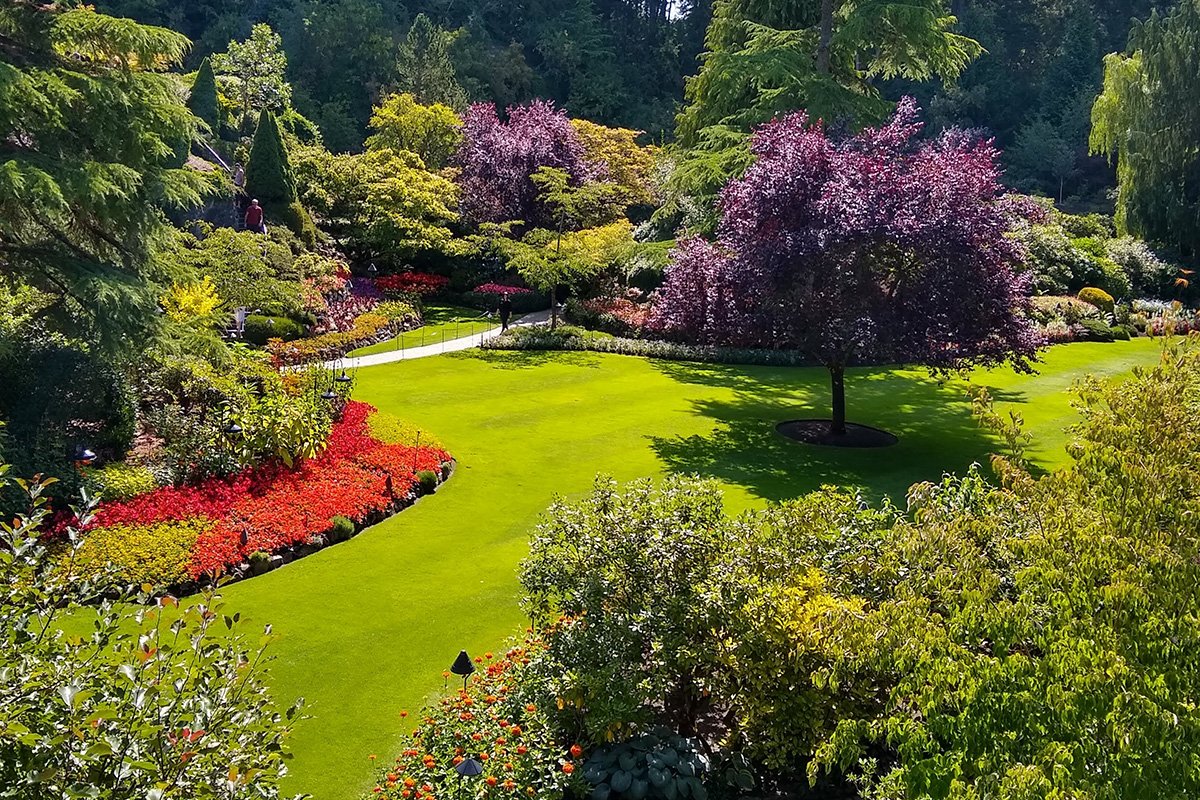 The landscaping business industry experienced a growth rate of 2.5% between 2016-2021 with demand fueled by the outdoor trend, water conservation, and environmental issues. Commercial businesses require landscaping services to improve the curb appeal of their properties, entice customers to enter the premises and create a good first impression. From landscape design to management, there are several improvement options that your business can avail of to attract traffic, improve safety and security, and support sustainability.
Click this link for professional landscapers
Design and Planning
One of the most important services that a landscaping company offers is to design and plan the outdoor site of a commercial property. The design of your outside premises will increase its curb appeal making your business pleasing to customers. A professional landscaper will know where to put and arrange the appropriate plants for your location. For example, Alabama falls under zone 8a. Hence, plants and grass that thrive in Tuscaloosa city will not grow in the same manner when put in the colder climate of Wyoming or Minnesota. Planting, trimming, and mulching is other services that landscapers provide following the company's design.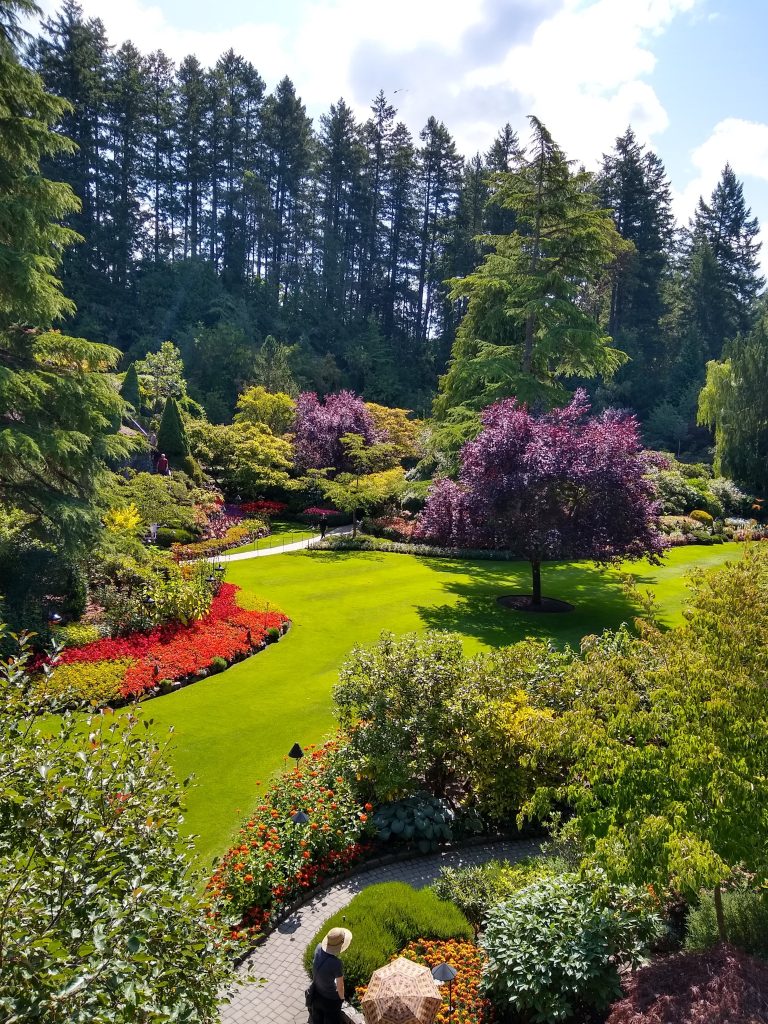 Lawn Care and Maintenance Services
If your outdoor area is already established, you might just need care and maintenance services. Mowing, aeration, and weed control are part of the package in addition to tree and shrub care. The advantage of using an enterprise to maintain your outdoor area is that they have the right tools and equipment to do the job quickly and efficiently. Furthermore, the landscaping firm will also ensure that your lawn is healthy and therefore, puts in place a regular fertilization schedule. Fungicide treatments may also be applied to keep the grass, plants, trees, and shrubs disease-free. Unhealthy trees are not only eyesores, but they can also be dangerous to the safety of your clients and company if they are uprooted or big branches fall off.
Water Management and Irrigation
Ideally, water-wise plants should be rooted in your landscaped garden. Landscapers will not only select the right plants for your climate, but they will also create zones based on the amount of supplemental water that the vegetation needs. Hence, a high-use zone is an area that is planted to annuals and borders that should get water whenever they need it because the lack of it will lead to stress or death. A 'medium-use' zone may contain plants such as perennial borders that have a good tolerance for droughts while plants in the low-use zone will not receive extra water except during the time that they are being established. Once the roots are in place, rainfall and moisture in the air are their only sources of hydration. Part of the landscaping company's job is to improve the soil to enhance water-holding capacity and to mulch for water conservation and weed control. Finally, proper irrigation techniques will be used including drip systems to provide water, when necessary, in an efficient way.
Landscape design, lawn care and maintenance, and water management are services that landscaping companies offer to businesses and commercial properties. Outdoor improvement and renovation can improve curb appeal, catch the attention of clients, and even increase the value of the business.

What Kind of Rubbish Can You Put in Skip Bins?
Waste Types Explained
A skip bin is an easy way for you to get rid of rubbish, especially if you have significant amounts of waste to deal with. However, most skip bins are categorized on waste types – which means you cannot simply lump everything together in the bin. Failing to do so may lead to extra charges from the skip bin company, or it may even cause the waste to be returned.
But exactly what kind of rubbish can go in a skip bin? How do you categorize the types? At Pro Skip Bins Brisbane https://www.proskipbinsbrisbane.com.au these are common questions that we get asked all the time. To help clear things up, we thought we'd write a quick blog post explaining the different types of waste that can be put in skip bins. Hopefully, this will help you make better decisions about what goes in your bin and what doesn't. So, without further ado, let's get started.
The government of Australia has quite a strong National Waste Policy. Policy means that you should only dispose of your waste in a certain way to protect the environment. Skip bin companies follow that rule, so here is how the waste is categorized.
1. General Household Waste
As the name suggests, general household waste is the kind of waste that can be found around the house. Typically, these bins are hired during times of spring cleaning, garage cleaning, or when moving a residence.
Many things can go in a general waste bin. You can put in anything from clothes and toys to furniture, books, kitchenware, non-electrical fittings, and many more. White goods can also be added to a skip bin. As long as they are in an appropriate size, you may put in refrigerators, dryers, dishwashers, washing machines, etc.
Remember that this skip bin is only designed for general household items. Therefore, you cannot place things such as bricks, soil, or concrete. As a rule of thumb, you may place items that were once part of your décor or household function.
2. Renovation Waste
Renovation waste is the kind of waste that results after a renovation project. For example, if you take a wall down, remove paint from a wall or otherwise make any kind of alterations to your home, the waste may go in the bin.
Renovation waste includes bricks, concrete, tiles, metal, sand, pavers, roof tiles, and steel. All types of general waste that have resulted from your renovation efforts may be cleaned up and added to the bin.
No other material may be added, even if it is in smaller quantities. If you have general waste, then you should get a general household bin as well. Skip bin companies strictly enforce this rule. Thus, if you include any other material than construction waste, you will be charged an extra fee.
3. Dirt & Soil
Dirt, sand, and soil also have to be separated from a general waste skip bin. Nothing else aside from these types of waste can be lumped together. This includes everything from cardboard to bricks. Simply put, as long as it has the fine structure of sand or dirt, it can go in the bin.
4. Concrete
While concrete and bricks can be added to a renovation waste bin as renovation waste, some companies will categorize it as its own type of rubbish. This means that if you have any tiles or metal items that you want to get rid of after the renovation, you may not do it with this skip bin.
Make sure that when you want to get a skip bin for renovation waste, you don't accidentally get one for concrete and bricks alone. This may end up costing you extra. This is because companies have strict guidelines for you to only dispose of this type of waste.
5. Green Waste
Green waste is organic waste that you collect from your garden or your backyard. This kind of waste gathers quite frequently, so individuals contacting a skip bin company will likely have a skip bin over regularly.
This waste category includes most types of organic materials that can be found in your garden. They are grass, leaves, wood chips, branches, bark, and many more. Pieces of wood and fence palings that resulted from your yard spring cleaning may also be added to this skip bin.
Other types of waste may not be added to the bin. This includes sand, soil, dirt, putrescible waste, or pet waste. Many of these types of waste may be added to different skip bins. If you have hazardous waste, then one may place it next to the bin and ask the company pros to get rid of it.
The Bottom Line
While all of these types of waste may be placed in a skip bin, bear in mind that this does not mean they can be placed together. Depending on your volume of waste and the types, you may need to hire multiple skip bins in the appropriate sizes. By mixing the waste, you might end up increasing the costs.